Doing things for others is said to be a path to happiness and that may be why this time of year is filled with so much joy. While I've been searching for gifts for my family and friends, I've come across a few items that would be perfect for that Texan in your life. So without further ado, here is my 2011 Homesick Texan gift guide.
Texas gift towels, glasses, plates and more
My mom does this great thing where she wraps gifts in dishtowels, which means that I haven't had to buy one in years due to a ready supply. That said, when I came across some mighty fine Texas dishtowels made by Catstudio, I knew I had to add one or two to my collection. Catstudio has also applied its design prowess to creating themed dishtowels for the cities Austin, Dallas, Houston and Fort Worth, along with fabulous glasses, plates and throw pillows. Cute, fun and practical!
Texas pecans
Last week when I was home for Thanksgiving, I probably ate over a pound of local pecans. Sure, pecans grow in other places, but those from Texas are definitely the sweetest, most flavorful pecans around. In New York City, it's difficult to find Texas pecans but I've found a few places that do mail order. And if you're looking for some pecan candy to go along with your nuts, there's Oliver Pecan Co., which is based in San Saba, the pecan capital of the world.
Friday Night Lights, The Complete Series
It's Texas high school football playoff season, an occasion on proud display in many of the small towns I drove through while I was home for Thanksgiving. Seeing the numerous signs showing support for all the hometown teams made me nostalgic, not only for my own high school days but for the show "Friday Night Lights," which ended this year. While I'll never be 17 again, thanks to thiss DVD collection of all five season I can at least revisit this quintessential show about Texas small-town life.
Texas Waffle Maker
When I mentioned Texas-shaped baking pans last year, many of you told me about your Texas waffle makers. "Waffles shaped like Texas are the best," you insisted. And indeed, I had the opportunity to try many Texas-shaped waffles myself this year as I traveled around the state staying at various motels that had them on offer at their breakfast buffets. And if you're wondering, yes it's true—waffles shaped like Texas do taste better!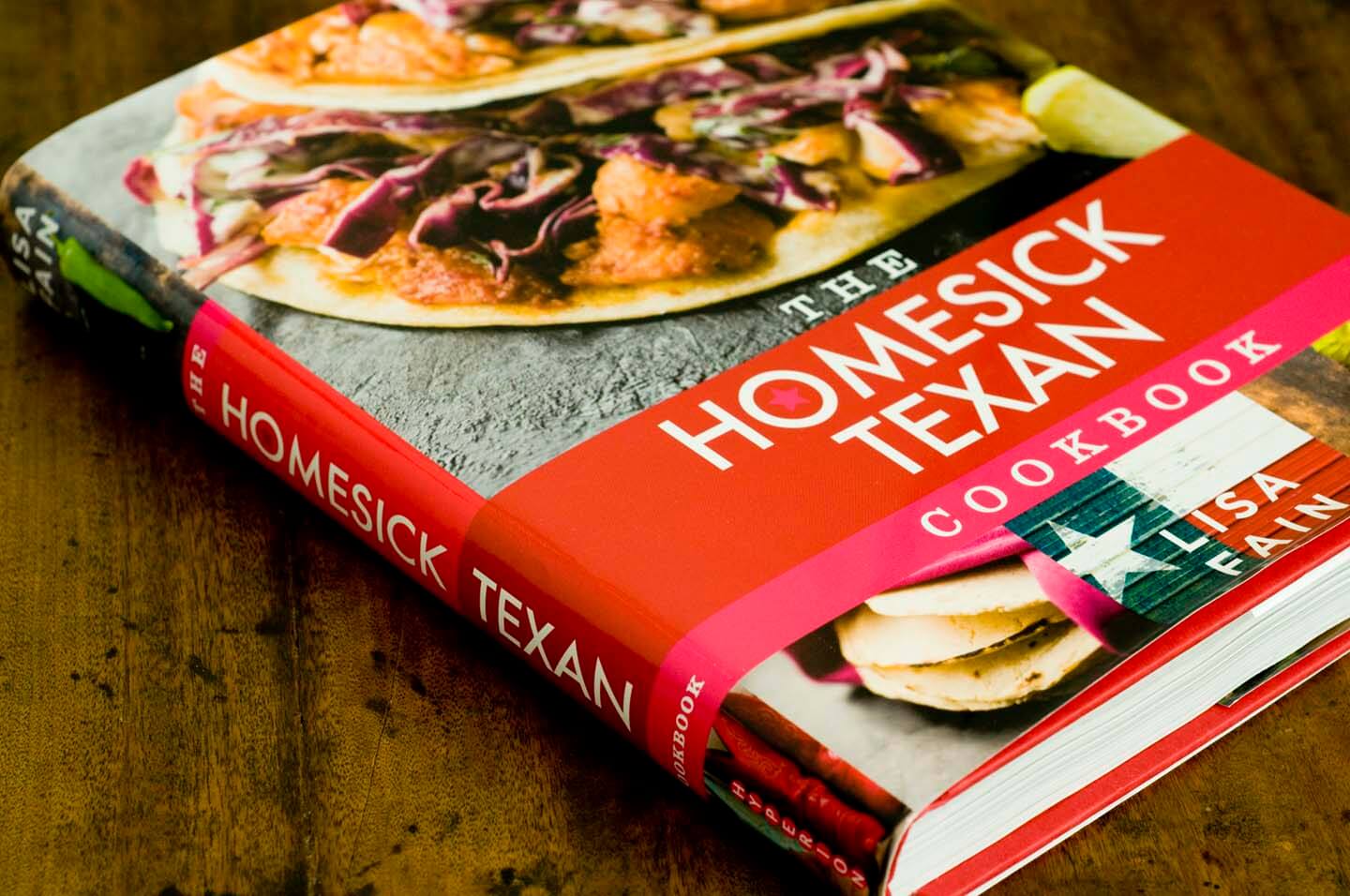 Signed copies of The Homesick Texan Cookbook
Okay, I realize I'm a bit biased in listing my book but I've been told by my mom that The Homesick Texan Cookbook makes a superb gift. (Though apparently others such as The New York Times, Epicurious and Amazon agree.) You can buy it wherever books are sold.
While you're book shopping, you should also check out two other Texas cookbooks that came out this year: Lou Lambert's and June Naylor's Big Ranch, Big City Cookbook, a beautiful survey of Lou's delicious West Texas-inspired cooking, and a reissue of Cheryl and Bill Jamison's Texas Home Cooking, a classic that has recipes for just about everything.
Texas relief
This year has been a tough one for Texas. The ongoing drought has brought on a series of disasters, such as the loss of crops and livestock, not to mention the horrible wildfires that devastated parts of the state. In light of all this, a charitable donation to a disaster relief organization working to help Texas is an excellent way to give back to the place you love. There are many, but here are a few to get you started: Red Cross chapters across Texas; Texas Episcopal Disaster Relief and Development, and the state government's own fund, The Texas Disaster Fund.
Of course, there are many other terrific gifts for homesick Texans. For instance, if you're looking for grapefruits, barbecue, tamales or more, then check out this gift guide, this gift guide and this gift guide from previous years.