This year I've had the pleasure of spending almost two months in Texas, which may be the most time I've been there since I moved to New York. I've had a marvelous time during these visits, not only getting to meet so many of y'all at book events but also simply driving around our beautiful state and eating very, very well.
When you're eating (at least) three meals a day over this amount of time, you do indeed accumulate a lot of fine food memories. While it's almost impossible to have a bad meal when you're in Texas, here are some highlights from my recent trips home.
Back in September, I began with a meal at Hot Joy in San Antonio, hot off of its being named one of the ten best new restaurants in the United States by Bon Appetit magazine. The migas fried rice was deemed the dish to order and I was very impressed with this Asian-Tex-Mex dish.


On my way to an event in San Angelo, I stopped in the tiny town of Melvin to get a chicken-fried steak at Jacoby's Café. Owner Jason Jacoby sat down with me as I enjoyed his excellent version of this iconic Texan dish, and he hold me about his cattle ranch, which supplies the all-natural beef for his restaurant in Melvin as well as his son's restaurant, also called Jacoby's, in Austin.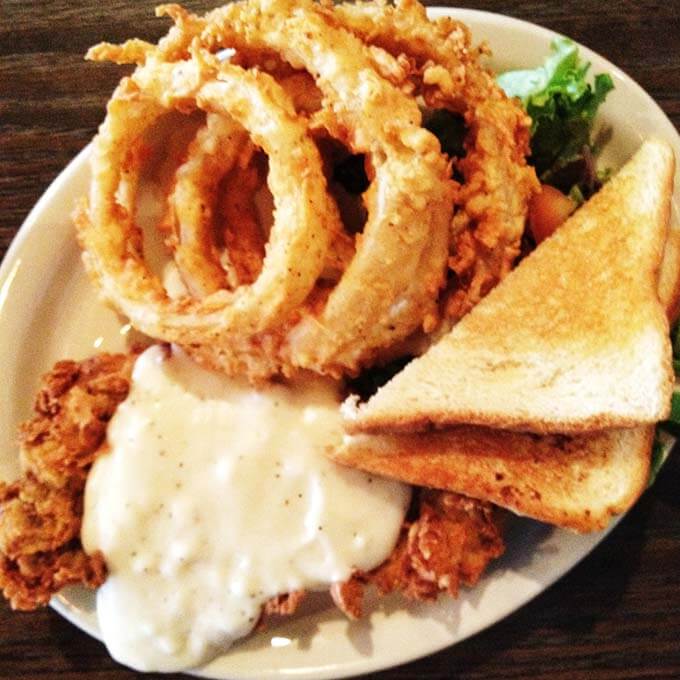 After San Angelo, I spent a night in San Antonio, where the next morning I ate my weight in breakfast tacos, such as these bean and cheese and migas tacos from Pete's Tako House.


That weekend, I had the honor and pleasure of spending time in Silsbee, Texas, where after my event we had a fine meal at The Cottage. The owner Flo told me that it's her burgers that she's famous for, but I have to say her fried chicken livers may be the best I've ever had.


In Pearland, I stopped into Killen's Barbecue, and had the beef rib plate along with some brisket, pork, ribs, and turkey. Though I have to admit that as much as I loved the barbecue, my favorite thing on the plate may have been the creamed corn.


A stop at my grandma's got me a chocolate pie: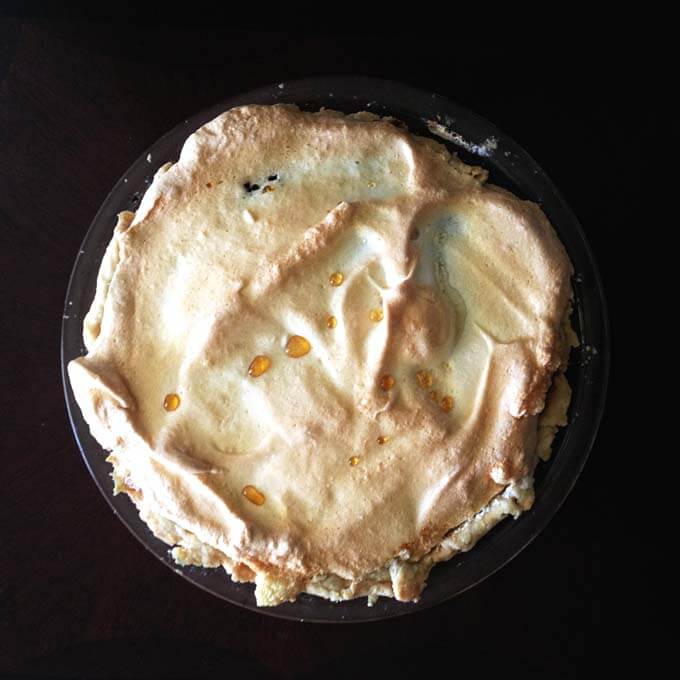 On the way to Austin, I grabbed an excellent sliced beef and sausage sandwich at HWY 29 BBQ in Bertram.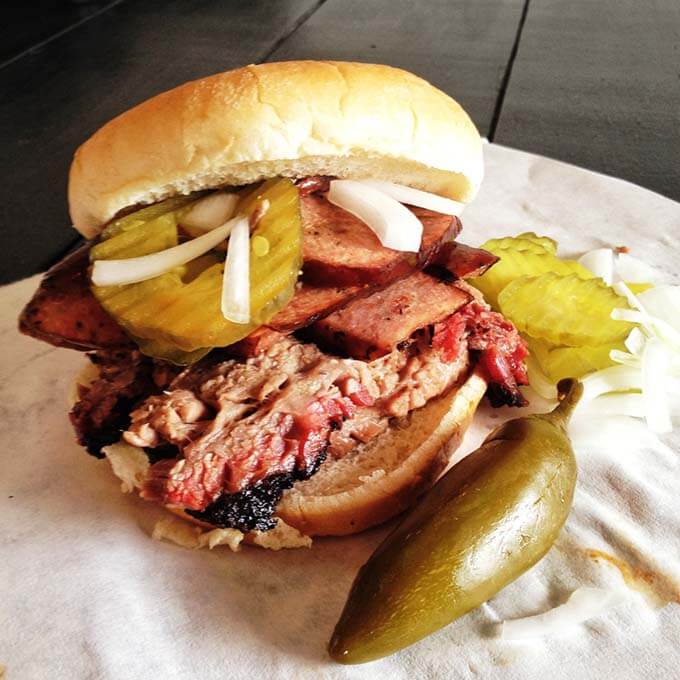 And I finished that leg of my tour with a No. 1 dinner from Matt's El Rancho.


After a couple of weeks in New York, I returned to Texas again. This trip began in Austin at El Azteca, where I had a chalupa dinner, which I joked was from the healthy side of the menu, as there was guacamole, lettuce, and tomatoes involved.


After having a fantastic time at the Texas Book Festival, I spent a few days in Wimberley. There, I enjoyed an excellent smoked brisket taco from Rufino's barbecue trailer on the outskirts of town. The owner, Andre Rodriguez, told me that he's been smoking meat with his dad since he was a boy, and his grandfather makes the Spanish rice and fideo side dish that also enjoyed. I love hearing about families cooking together like that.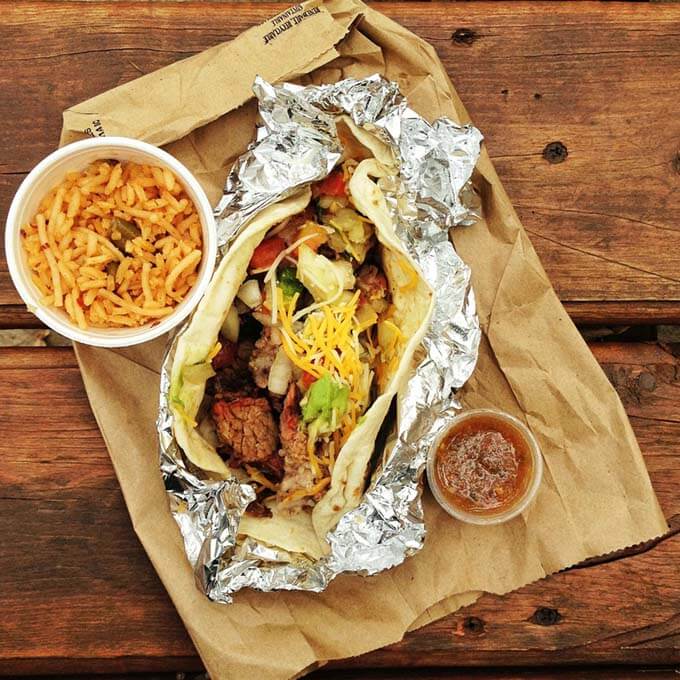 One morning, on the advice of a good friend, I headed up to Blanco to have breakfast at the Blanco Bowling Club. She told me this bowling alley had the best cinnamon buns in Texas, and I believe she is correct. They were sweet, soft, and rich with cinnamon and sugar.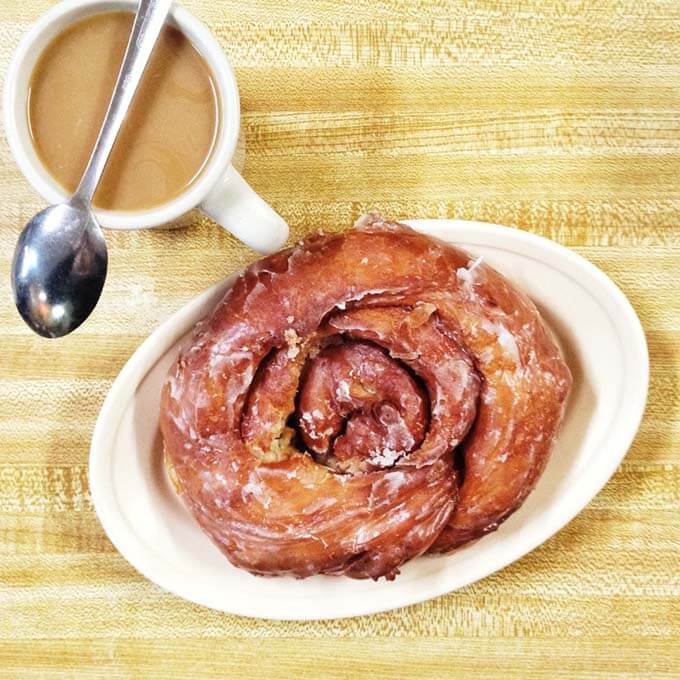 While I ate well in the Hill Country, I also had a nice time just enjoying the views, such as this lovely sunset.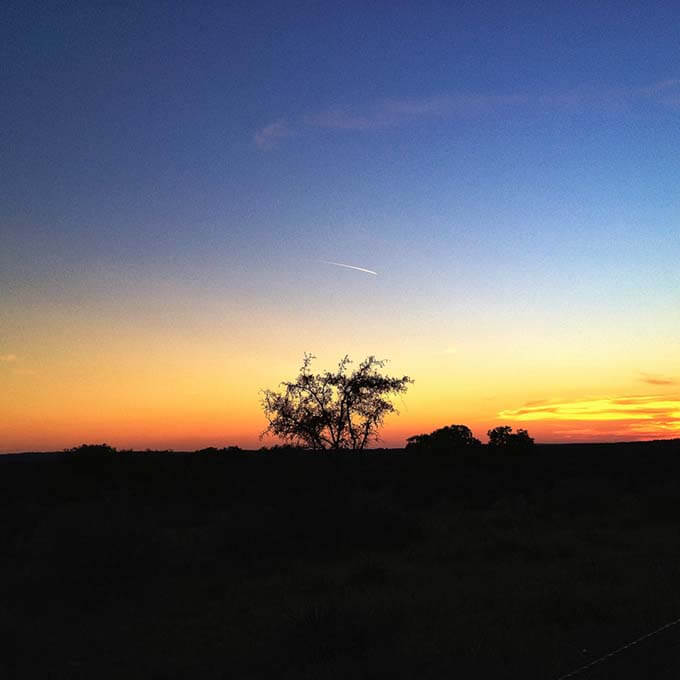 I then headed back to North Texas, where I was honored to do an event at my alma mater, Austin College. And everyone knows you can't go to Sherman without stopping into City Limits for their famous turkey cheddar sandwich.


After this, I decided to stop taking photos and instead focus on my family and friends. But I'll leave you with these bluebonnet sprouts I saw on a short visit to my grandma's farm. We had scattered the seeds back in September and she was so proud to show me these baby bluebonnets coming out of the ground, a promise of good things to come


Thank you to all who came to my events and made the trip so memorable. As always, it was wonderful being back home.