The past two weeks I've been driving around Texas visiting family and friends. I haven't been to Texas since the spring and this trip has been glorious. While I've been in the kitchen a couple of times, the dishes I've cooked have been old favorites from my blog and books, so unfortunately I don't have anything new to share with you this week.
That said, I'm spending the next few days parked at my mom's house in Houston, and my plan is to cook up a storm since it's not often I have access to HEB, Central Market, Fiesta, and Texas farmers markets. For now, however, I will share with you some of the highlights I've enjoyed as I've crossed the state. In Texas, there is always a new adventure.
My trip began in McKinney. After spending the night at my Grandma's where we didn't cook but instead went to Hutchin's for barbecue, I hit the road for Houston. First, however, I stopped at Herrera's and had a beef burrito and chicken enchilada smothered in their tangy and rich sour-cream sauce.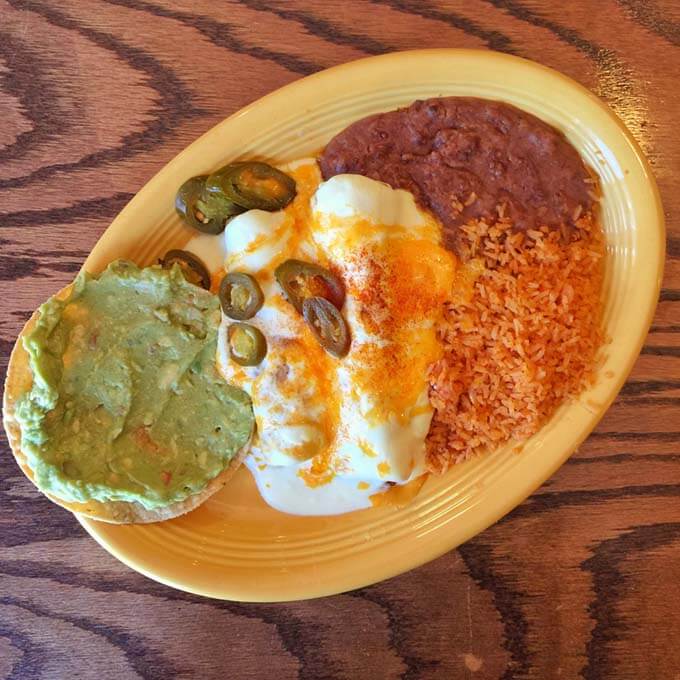 While in Houston, we mainly ate at home. We had corny dogs one night (my young nephews' special request) and a family potluck on another. One afternoon, however, my Mom and I went to lunch at Soto's, her neighborhood Tex-Mex place. I love this restaurant because the dishes are always fresh and well prepared. I enjoyed a taco al carbon with a chicken enchilada while my mom got a plate of chicken fajita nachos. It was a lot of food but we cleaned our plates.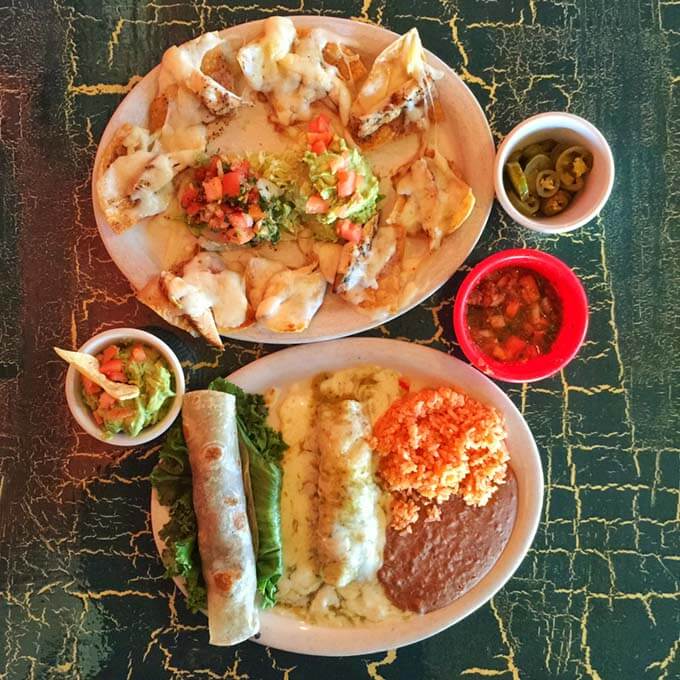 My next meal out was in Oak Cliff at El Corazon de Tejas. The whole menu looked appealing, but I went with the Taco Norteños, which had been trumpeted in Texas Monthly's recent taco issue as among the state's best. The tacos are fresh flour tortillas stuffed with tender beef fajita meat, cheese, refried beans, and avocados. After they're folded, they're lightly fried in butter with the end effect being between a quesadilla and a crispy taco. If I'd had enough room, I would have ordered another round.


The next few days were spent enjoying a series of celebratory dinners with family and friends. There were many fine meals but the night before Thanksgiving my Uncle Austin baked pizzas topped with peppers, olives, and homemade sausage. It was some of the best I've ever had and I hope the beginning of a new tradition.


After a weekend cooking with friends in Fort Worth (I highly recommend the Laura Wilson show at the Amon Carter), I drove to East Texas. I hadn't been there in years and I wanted to see the fall colors on display. My first stop was in Sulphur Springs where at The Pioneer Café I polished a plate of chicken-fried chicken, black-eyed peas, and mashed potatoes.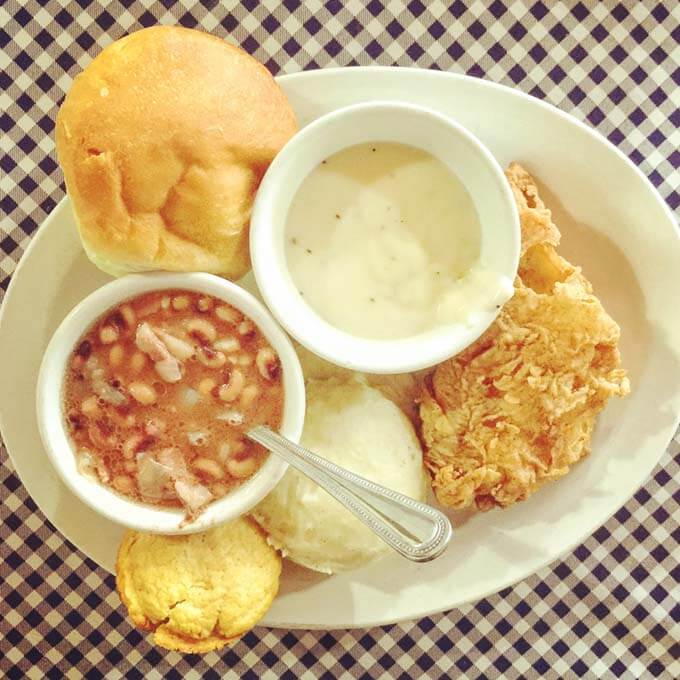 Later, I stopped to get a burger at Jucy's in Longview, which had been recently named the number-one hamburger by Texas Highways magazine. Living up to its name, the burger was indeed so juicy it required multiple napkins. But I was even more impressed that on the side along with the usual fries and onion rings, Jucy's offered a basket of fried green tomatoes with buttermilk dressing.


For years, people had been telling me to stop at Neely's in Marshall, so I dropped in and ordered its famous Brown Pig sandwich, a combination of finely chopped smoked pork, lettuce, mayonnaise, and ketchup.
As I was leaving town, on a whim I pulled into The Dinner Belle and had smothered pork chops with peas and turnip greens. The rolls were tender and served with cinnamon-honey butter, a sweet and decadent touch I can't wait to try at home.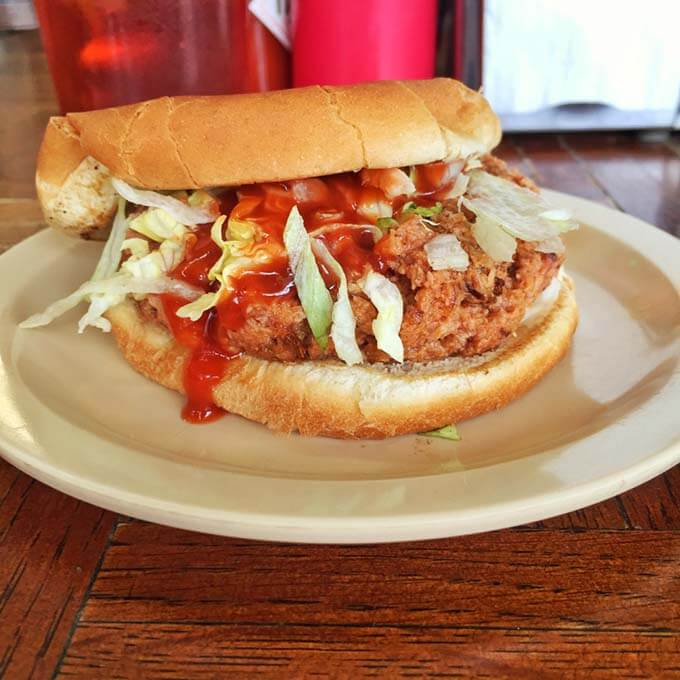 That day, I kept getting lost but somehow ended up at Caddo Lake. While it was drizzling and most of the leaves had fallen off the trees, the view was still eerie and gorgeous. I look forward to returning and taking a tour in a canoe.


If you're in East Texas, a fried bologna sandwich is a must, and Wanda's Kountry Korner on I-20 outside Longview griddles up one of the best.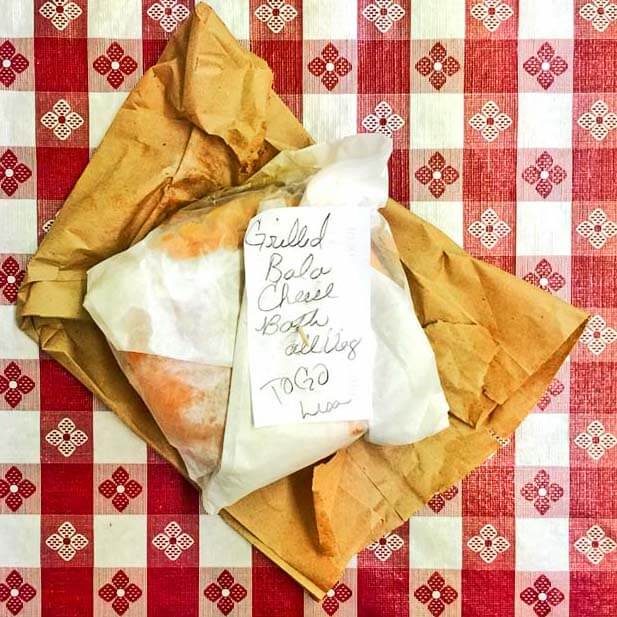 My final East Texas meal was in Henderson at the Smokehouse Restaurant. As I entered, the people standing behind the steam tables gave me a warm welcome as if we were old friends and I'd just walked into to their home. I mentioned I'd never been there before and they explained what was available. After much pondering I went with the chicken-fried steak, turnip greens, and okra and tomatoes, along with their famous hot-water cornbread, which was both crisp and tender. Every dish was perfectly seasoned and the chicken-fried steak was so tender you could cut it with a fork. I can't wait to return.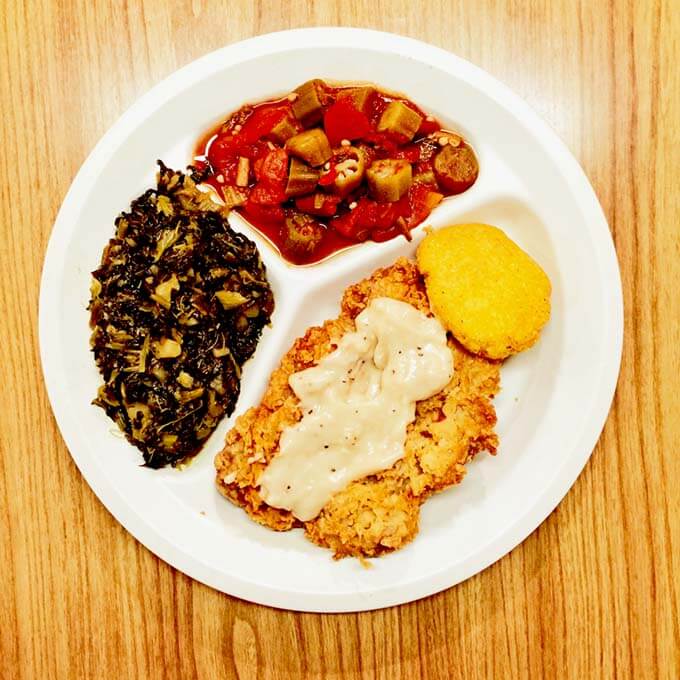 As always, this trip to Texas has been both relaxing and rejuvenating. I'm so thankful to be here enjoying some wonderful food and even better company. And now, a trip to HEB is in order as I begin to cook in my mom's kitchen. It's good to be home.