Apple jalapeño jam—what could be better in the fall? Though I have to admit that this jar of spreadable apples made warm and lively with cinnamon and jalapeños only came about due to a bout of laziness. Allow me to explain.
On cool fall mornings, I wake up craving warm slices of crunchy toast, slathered in soft butter and sweet jam. Usually I have plenty of jam on hand, as making it is one of favorite summertime activities. Plus, the jars are fun to give to people at Christmas. Who doesn't like a jar of something sweet and homemade?
For some reason, however, I didn't make any jam this summer. I was overwhelmed with work and at the end of the day, the last thing I wanted to do was stand in front of the stove stirring a pot. Though by the time I realized the folly in my thinking, the cherries and berries were long gone. It was now time for fall fruits, such as apples, to shine.
One of my favorite memories is putting up apples with my grandmother. She has a tree that in some years is quite abundant, and she'll pack jar after jar with fresh sliced fruit. While these apples are delicious, they are not spreadable. But what if I made an apple jam instead?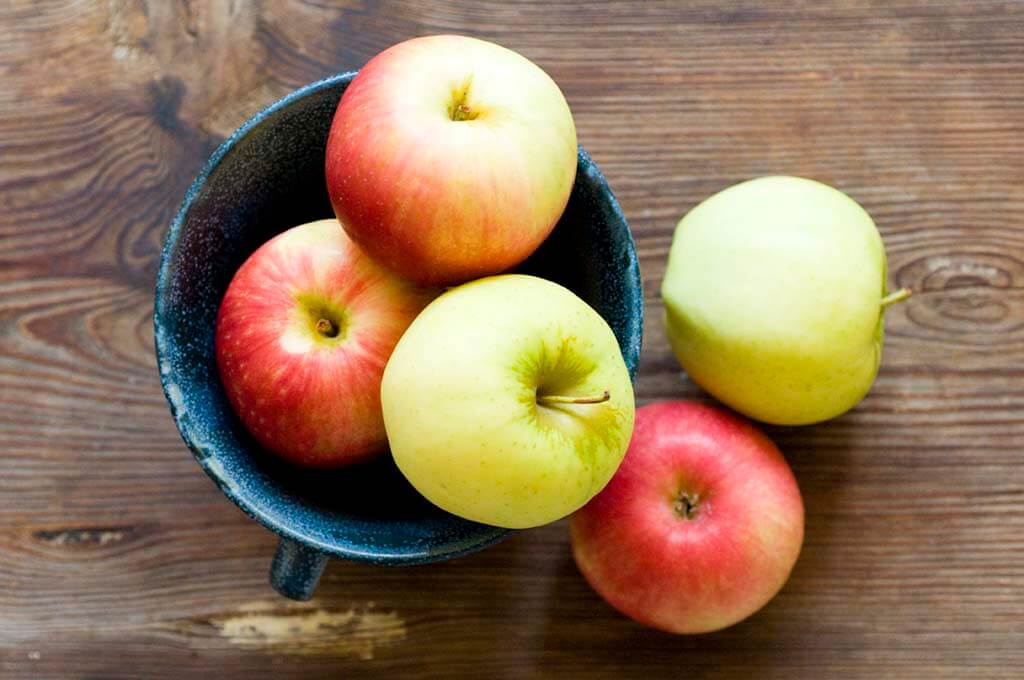 Now, for some reason, apples are usually transformed into jellies not jams. The difference between the two is that jellies are made from strained juice, whereas jams still contain the fruit. I prefer the chunkier nature of jams, though when I set about making an apple jam as opposed to an apple jelly, it appeared to be not as common.

To make my jam, I consulted both my usual method and also looked at recipes by Marisa McClellan and Sarabeth Levine, who both advised adding the sugar after the apples had cooked for a while, which would insure that the fruit would break down and become soft and not stay solid as the jam came together. This was good advice. Though I veered from their techniques by throwing in some jalapeños, as there are still plenty of those at the market still. And for acidity, I decided to use apple cider vinegar instead of lemon juice.
This might have been the quickest jam I've ever made. The jam was complete in about 30 minutes. I'm not sure why, though I suppose it probably has something to do with the apples' high levels of pectin, the agent that adheres with the sugar and makes the jam thicken and set. I made another batch, and again, it came together quickly. If you're not a fan of standing in front of the stove for hours, this is the jam for you.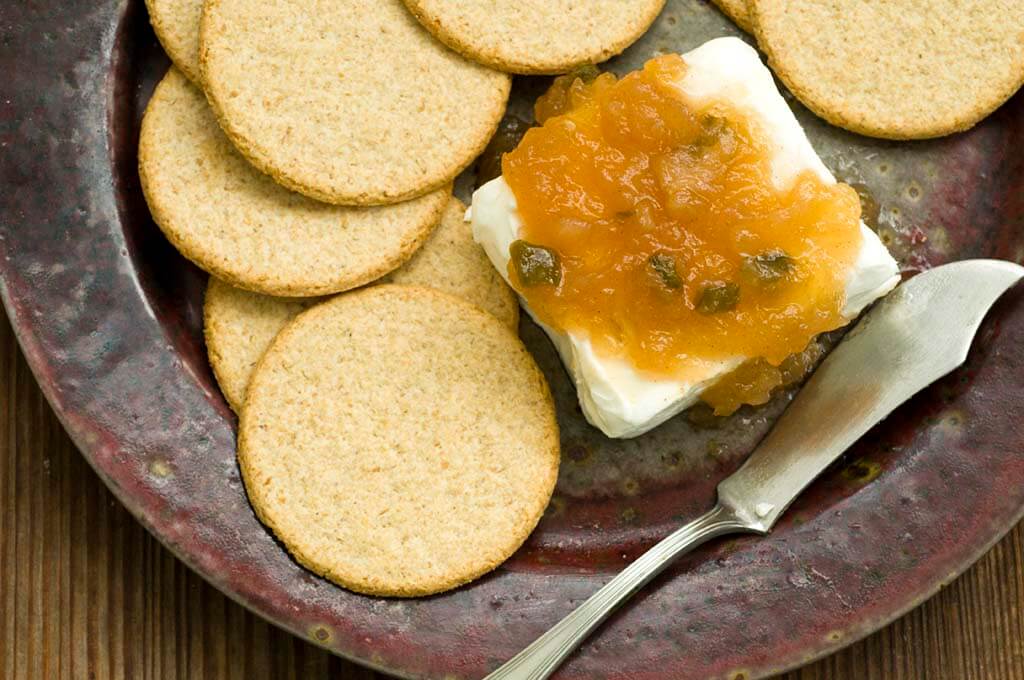 As I suspected, apple jalapeño jam is terrific on toast. But because it's both sweet and spicy, you can also spoon it over a block of cream cheese and serve it with crackers. Or if you want to make your lunch a little more fancy, I highly recommend spreading it onto a buttery grilled cheese sandwich, preferably one made with a sharp cheddar or a nutty Gruyere. Though no matter what you do with it, I do think that you'll agree with me that apple jalapeño jam is a wonderful way to celebrate the fall.
Apple jalapeño jam
Ingredients
2 1/2

pounds

baking apples, such as Granny Smith or Cortland, peeled, cored, and cut into 1/2-inch dice

2 to 4

jalapeños, seeded and diced

1

cup

water

1/4

cup

apple cider vinegar

1 1/2

cups

granulated sugar

1/2

cup

brown sugar

1/2

teaspoon

ground cinnamon

1/4

teaspoon

kosher salt
Instructions
Sterilize 5 half-pint jars and their lids. Place a plate in the freezer.

Add the apples, jalapeños, water, and apple cider vinegar to a non-reactive sauce pot. Bring to a boil and then turn the heat down to low and simmer uncovered, while occasionally stirring, until the apples are soft, about 10 minutes. If the liquid gets too low during this process, you can add more water a tablespoon at a time.

Once the apples are soft, stir in the granulated sugar, the brown sugar, the cinnamon, and the salt. As you stir, mash the apples against the side of the pot with the back of your spoon. Alternatively, you can use a potato masher. You can make it as chunky or mashed as you like. For instance, I prefer mine to leave a few apple chunks in my jam for texture. Continue to cook the jam for 20 minutes, while occasionally stirring.

After about 20 minutes, take the plate out of the freezer and place a spoonful of the jam on the plate. After about 15 seconds, tilt the plate and if the jam doesn't run then it's ready. If it does run, continue to cook it while occasionally stirring for 5 more minutes and then check again. Continue to cook and test until it doesn't run.

Pour jam into hot, sterile jars leaving a bit of headspace. Cover with lid and rings. Allow to cool and then refrigerate. I find that it can last for a month in the refrigerator. Alternatively, you can process in a boiling water bath for 10 minutes.