Austin and basic black beans
Now that SXSW is over and my non-Texan friends who attended the conference are back on the East Coast, all I hear from them is, "Where can I get a breakfast taco?" or "Who has the best queso?"
Austin food is addictive, isn't it?
One of the things I love the most about Texas is its size. Because it spans across several geographical, topographical and climatic zones, naturally there are going to be variations in what people eat in each area. While I would say that the trinity of Texan food—Southern dishes, barbecue, and Tex-Mex—is the same throughout the state, how each region within the state interprets these cuisines differs.
Take Austin and Tex-Mex. After spending years in the Dallas area and Houston, I was already aware that differences could exist between the two Texan cities' cuisines, so I wasn't that surprised when I arrived in Austin to see that it, too, did things just a bit differently than other places in the state.
The first thing I noticed was migas. I've written about migas before—Austin's signature breakfast dish of scrambled eggs with cheese, chips and peppers. Every place in Austin serves migas, yet when you leave Austin you rarely see them, if at all.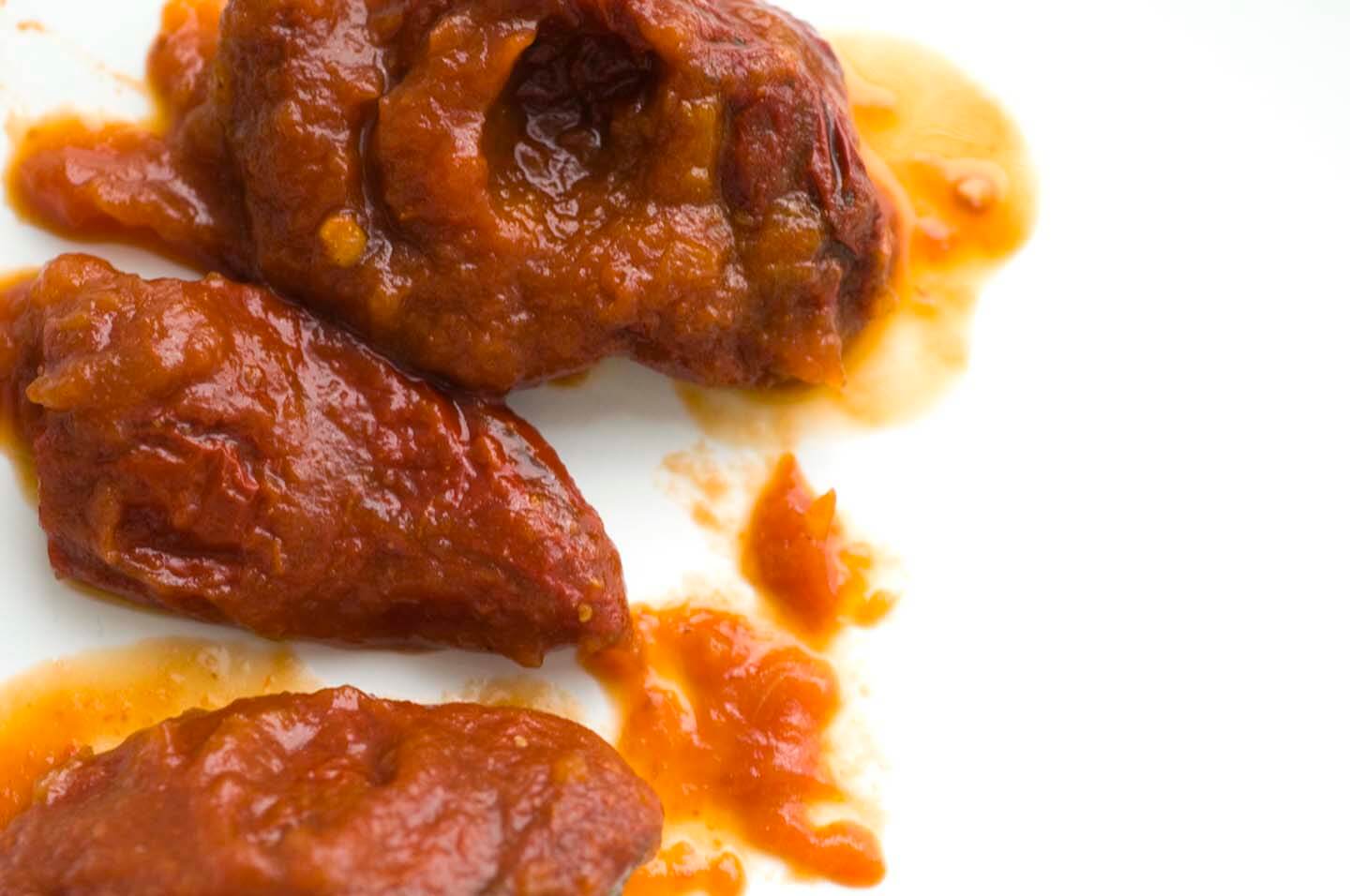 Black beans are another Austin Tex-Mex distinction. It was in Austin that I first saw black beans served in queso. It was also the first time I saw them served alongside tacos or enchiladas, instead of the more typical refried pinto beans.
This isn't to say that you can't find refried pinto beans in Austin, because there are many fine, fine examples of this noble dish. But, I found that Austin's Tex-Mex could be a little quirky and so black beans would be on offer more often than I'd see them in Houston-style Tex-Mex or Dallas-style Tex-Mex.
I wasn't a stranger to black beans. My mom fed me all sorts of beans when I was growing up in Houston and black beans graced our table probably once a week. But there was something about black beans that made me feel they were more upscale. Perhaps it was the color of the bean (black is always stylish!) or perhaps it was its more diminutive size, but I adored black beans just as much as my beloved pintos.
I know I've written a lot about beans lately—and if you're not a bean eater, I apologize. I reckon you could say it's the grim economy that has me returning to beans so frequently—they are, after all, such a healthy, inexpensive protein.
But as beans have been a staple of my diet my whole life, I also just really enjoy cooking and eating them. And since they're what I had for dinner last night, I thought I'd share them with you.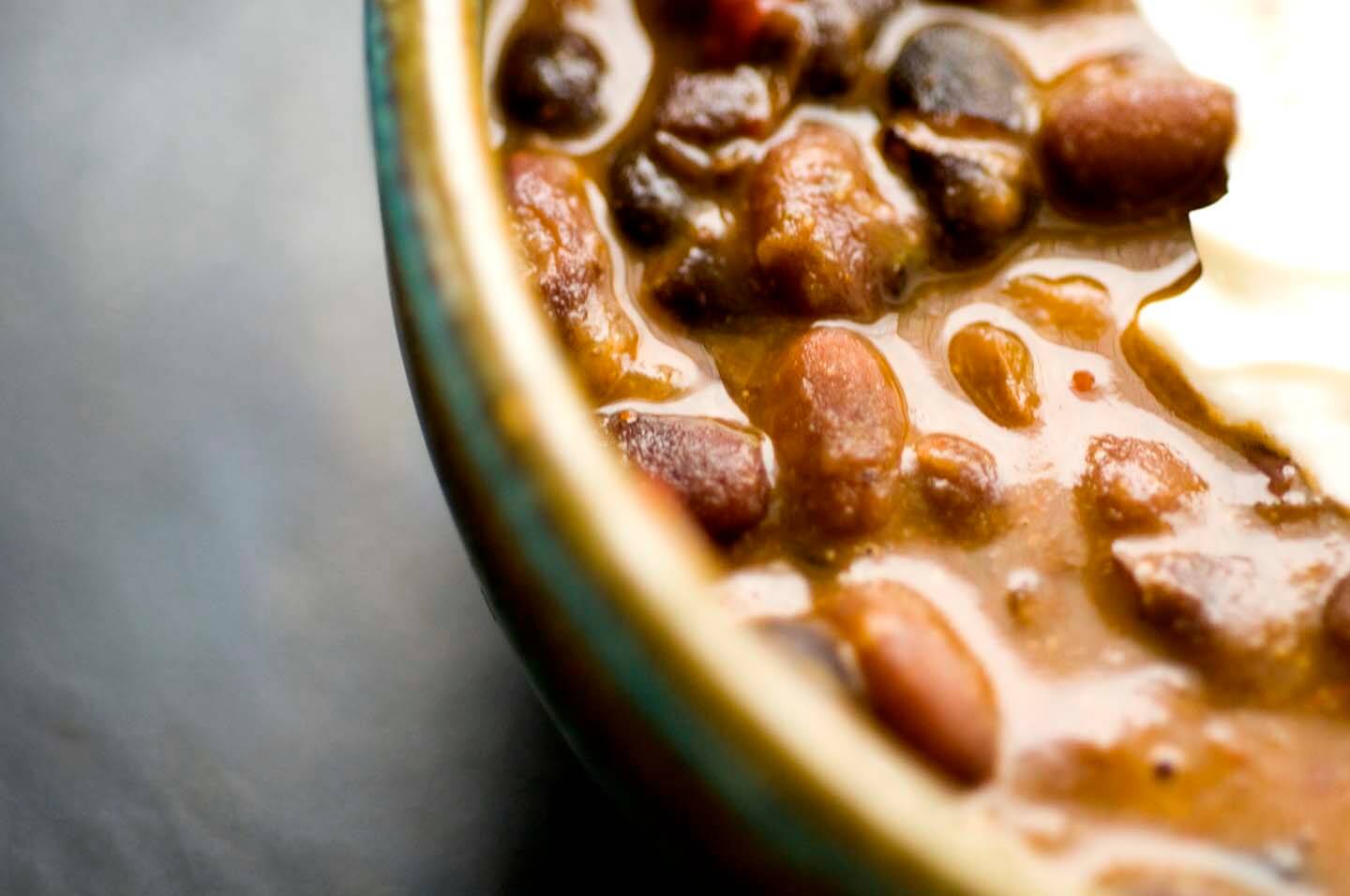 This is my basic black bean recipe. It takes little effort and has a rich smoky flavor that comes from chipotles instead of the usual ham hocks or bacon. And, of course, if you don't want black beans on their own, they are also good in black bean chili, corn and black bean salsa, black-bean pasta, and black-bean enfrijoladas.
Basic black beans
Ingredients
1

pound

dried black beans

1

carrot, diced

1

onion, diced

1

tablespoon

canola oil

4

cloves

garlic, minced

4

chipotles chiles in adobo, chopped

1

tablespoon

epazote or 2 sprigs fresh

1/2

cup

chopped cilantro

1/2

teaspoon

ground cumin

1

tablespoon

tomato paste

1/4

cup

freshly squeezed lime juice

6

cups

water

2

cups

chicken or vegetable broth

Salt
Instructions
Soak the beans covered in water—either overnight or the quick soak method in which you place the beans in a pot, cover with water, bring to a boil, cover and remove from heat and let sit for 1 hour.

Drain the soaked beans.

In the pot you're going to cook the beans, sauté the onions and carrots in your preferred fat for 10 minutes and then add the garlic for 1 minute. Add the beans, chipotles, epazote and half the cilantro.

Cover beans with water and chicken broth, bring to a boil, and then reduce heat to low (liquid may still be moving and all the ingredients may still be jumping around the pot, just not as vigorously as when the heat is high. That's fine.). Stir occasionally.

After 1 1/2 hours, add the cumin, tomato paste, lime juice, salt, and remaining cilantro and cook for 30 more minutes or until beans are tender. At this point, smash a few against the side of the pot with a spoon to thicken the broth a bit, stir the pot and serve.
Notes
If you don't want to serve the beans with the carrots, onions and garlic—leave them whole and then remove when beans are done. And if your store doesn't stock either dried or fresh epazote, you can order it from Penzey's or you can just omit it from the recipe.