I stayed with a friend in Austin this past week. When I arrived at her house, I handed her a Fredericksburg peach that I'd picked up in the Hill Country. And before I even had a chance to sit down, she had sliced the peach in half and shared it with her daughter.
Later that night, I offered to pick up the tab at dinner to thank my friends for letting me sleep at their place. "Are you kidding?" said my friend. "You brought us peaches. You've already repaid us more than enough!"
Earlier in the week, I had spent the night at my grandma's farm. Her peach tree was full of fruit, but they weren't quite ripe. Fortunately, my mom had brought a box of Fairfield peaches on a recent visit. And before I even had a chance to sit down, my grandma had deftly peeled one of the peaches and cut it into slices to share.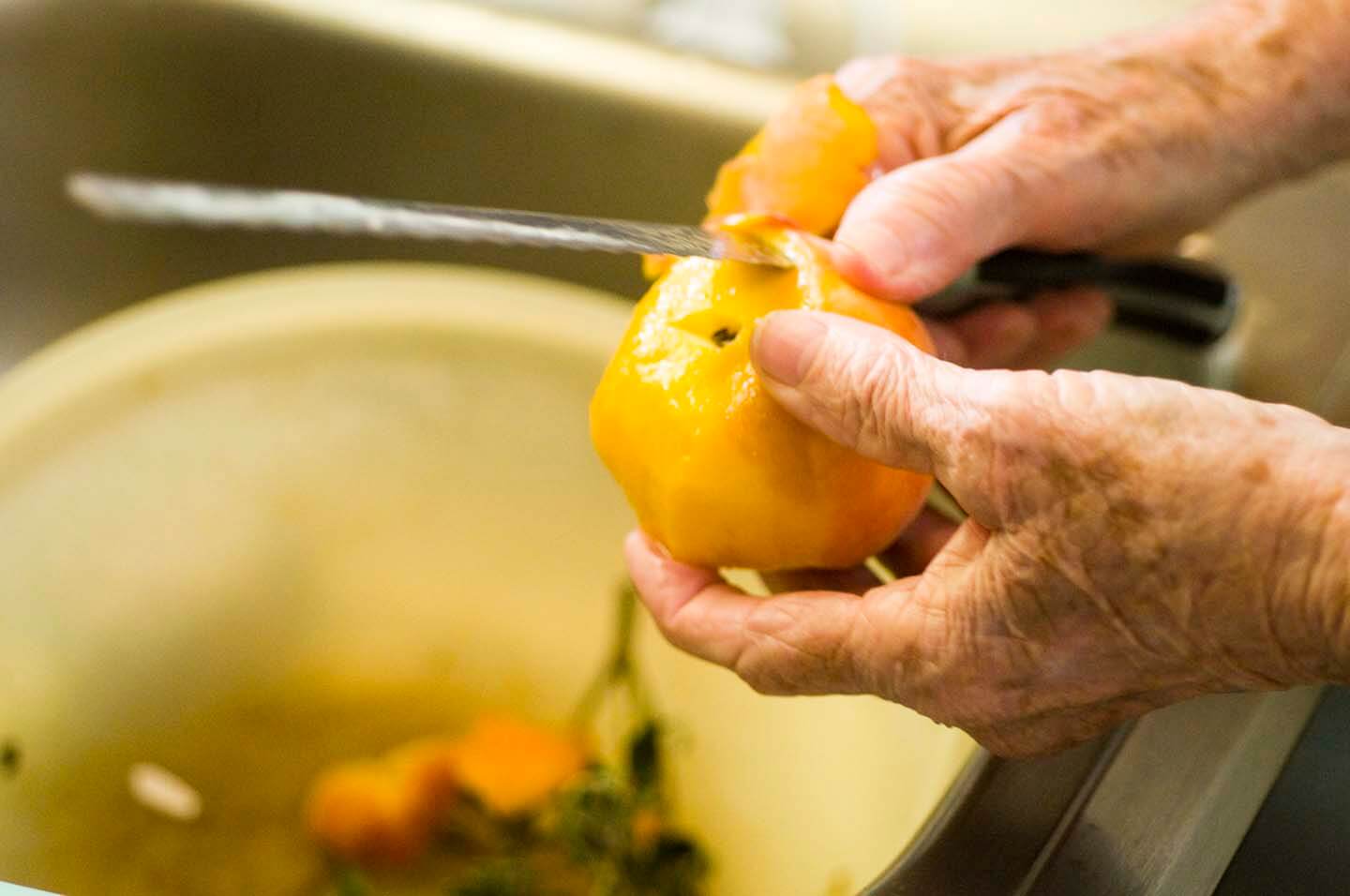 As we were eating the peach slices and wiping the juice off of our chins, my grandma asked if I wanted her to bake me my favorite pie—chocolate. "Are you kidding?" I said. "When the peaches are in season, I want a peach pie instead!"

What is it about peaches? Those few weeks in summer when they are ripe and in abundance, people can't get enough of this soft juicy fruit. And while I may be biased, I feel that Texas peaches are the best and I'm pleased that I happened to be visiting when they were in season.
My preferred way of eating them is fresh off the tree, warm from the sun. But sometimes you might want another preparation as well. Blueberries are in abundance right now as well, and one of my favorite combinations is to pair this tart berry with sweet peaches in a cobbler.
Like many of you, I have several fruit cobbler recipes. But I recently came across a cornmeal cobbler recipe in the Houston Chronicle and thought I'd give the topping a try. I'm glad I did. I believe that fruits and vegetables that share a season naturally go well together. Corn is also now in season, which is why I think cornmeal goes so well with these fruits.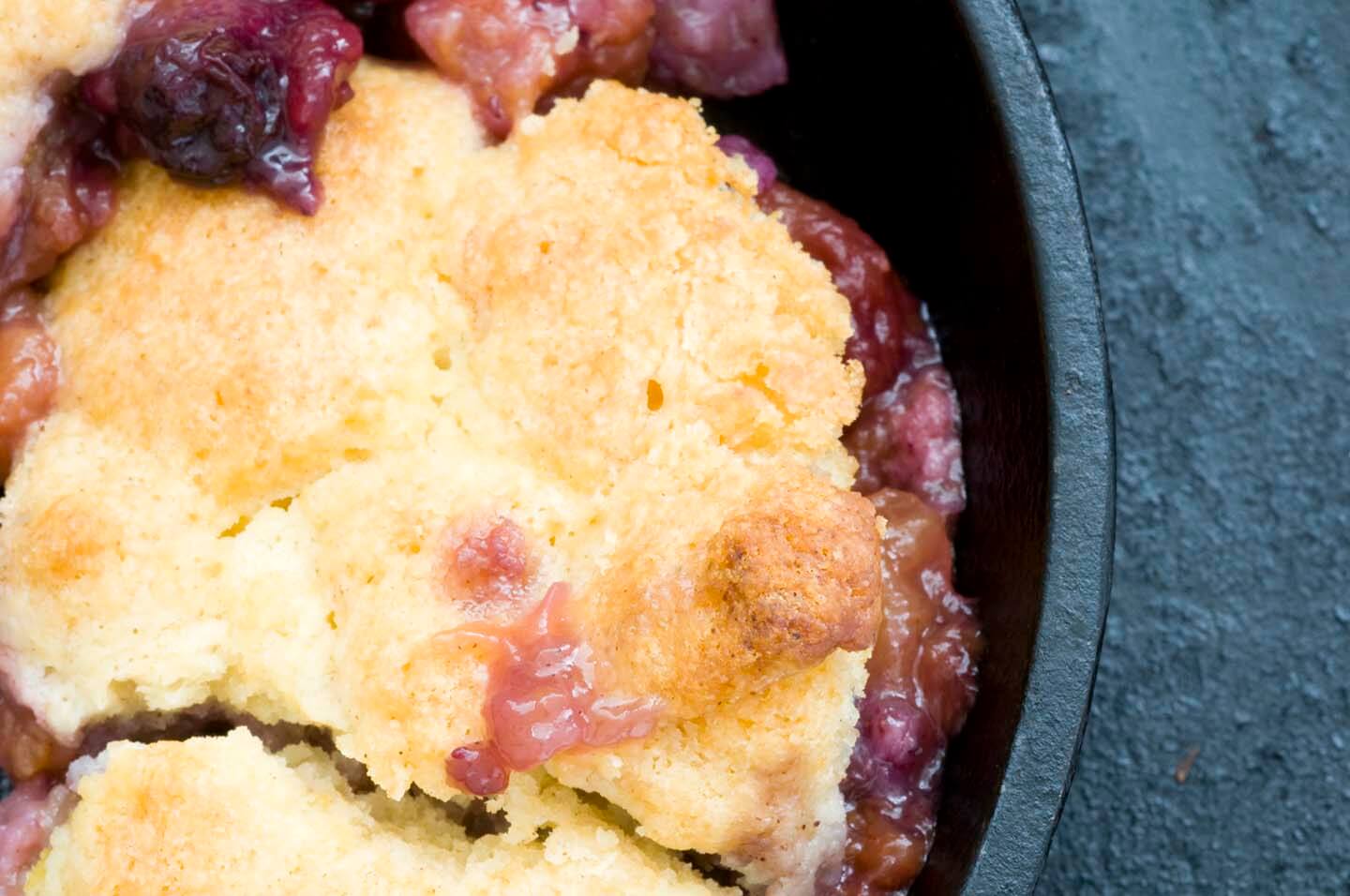 And in case you're wondering, my grandma did bake me a peach pie. But because she couldn't resist, she also baked me a chocolate pie as well. I have to say, it's always good to go home, no matter the season!
Where do your favorite peaches come from?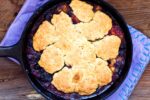 Blueberry peach cornmeal cobbler
Ingredients
For the topping:

3/4

cup

all-purpose flour

1/4

cup

yellow cornmeal

1

teaspoon

baking powder

1

tablespoon

sugar

1/4

teaspoon

salt

1/4

teaspoon

ground cinnamon

4

tablespoons

cold butter

1/2

cup

heavy cream or half & half

For the filling:

1 1/2

pounds

peaches

1

cup

blueberries

1

tablespoon

lemon juice

1/4

cup

sugar

1

tablespoon

cornstarch

1/2

teaspoon

ground cinnamon
Instructions
Preheat the oven to 375 and grease a 9-inch cake pan.




For the peaches, to peel them cut an X at both ends of the peaches. Add them to a pot of boiling water for 30 seconds, scoop out, rinse with cold water and then peel off the skin. Slice the peaches and remove the pits. You should have about 4 cups.

To make the topping, in a bowl mix together the flour, cornmeal, baking powder, sugar, salt and cinnamon. With knives, a pastry blender or your hands, work the cold butter into the dry ingredients until it's crumbly. Stir in the heavy cream until all ingredients are combined. The dough will be really sticky—this is how it's supposed to be so don't be worried.




Place the peaches and blueberries into the greased cake pan. Toss the fruit with the lemon juice, sugar, cornstarch and cinnamon. Spoon the batter on top and bake uncovered for 30 minutes or until brown and bubbling.