Breakfast tacos, a Texas morning tradition
Breakfast tacos are one of those simple things you don't really think about much, until you can't find one. Take New York City. Most New Yorkers' quick breakfast of choice is either a bagel or an egg sandwich—a scrambled or fried egg with a slab of American cheese (and sometimes bacon or sausage) on a Kaiser roll. Every deli, bakery and street cart sells these (well, not all carts make eggs), and while quality varies, there is no shortage of supply. If that's what you want to eat for breakfast, then your desire will be fulfilled.
That's how breakfast tacos are to Texans: they are our go-to breakfast, so ubiquitous you don't think about it much. Sure, it may be from an authentic taqueria that has carnitas or babacoa to add to the eggs, or it may be from Whataburger, where the meat on offer is the less exotic (but no less satisfying) bacon or sausage. And while quality varies, you always know you'll find one and even a not-so-good one is never that bad.
Tacos have taken New York City by storm, but it's still not a breakfast taco town. A couple of places do sell them, but none of them are close to me—and that's the key to a breakfast taco: it should be ready and available; it's just not quick and convenient if it becomes destination food. (Though in Texas there are breakfast-taco joints that become destinations due to their excellence, but it's not for the everyday.)
Lots of New York restaurants offer breakfast burritos, but sadly, that's not the same thing. They're always in that overstuffed, football-sized Mission style, which, despite my having a hearty appetite, is just a bit much for breaking the fast. Not to mention, these can run you $7 to even $13, which is expensive for a quick, morning meal.
Breakfast tacos on the other hand are nimble and efficient. They easily fit in your hand and your mouth, with all your breakfast needs self-contained in one neat, little package. While I don't advocate eating and driving (or eating and walking) these are up to the task, though they are equally as delicious in a more proper, sit-down forum.
A breakfast taco is a regular 8-inch flour tortilla (almost always flour, but sometimes you see soft corn) stuffed with scrambled eggs, cheese and breakfast meat (or a sautéed vegetable such as peppers or cactus pads). You can also get them with potatoes, but I tend to not add those since starch within starch is just a bit much. And if you're feeling wild, you can add a thin spread of refried beans.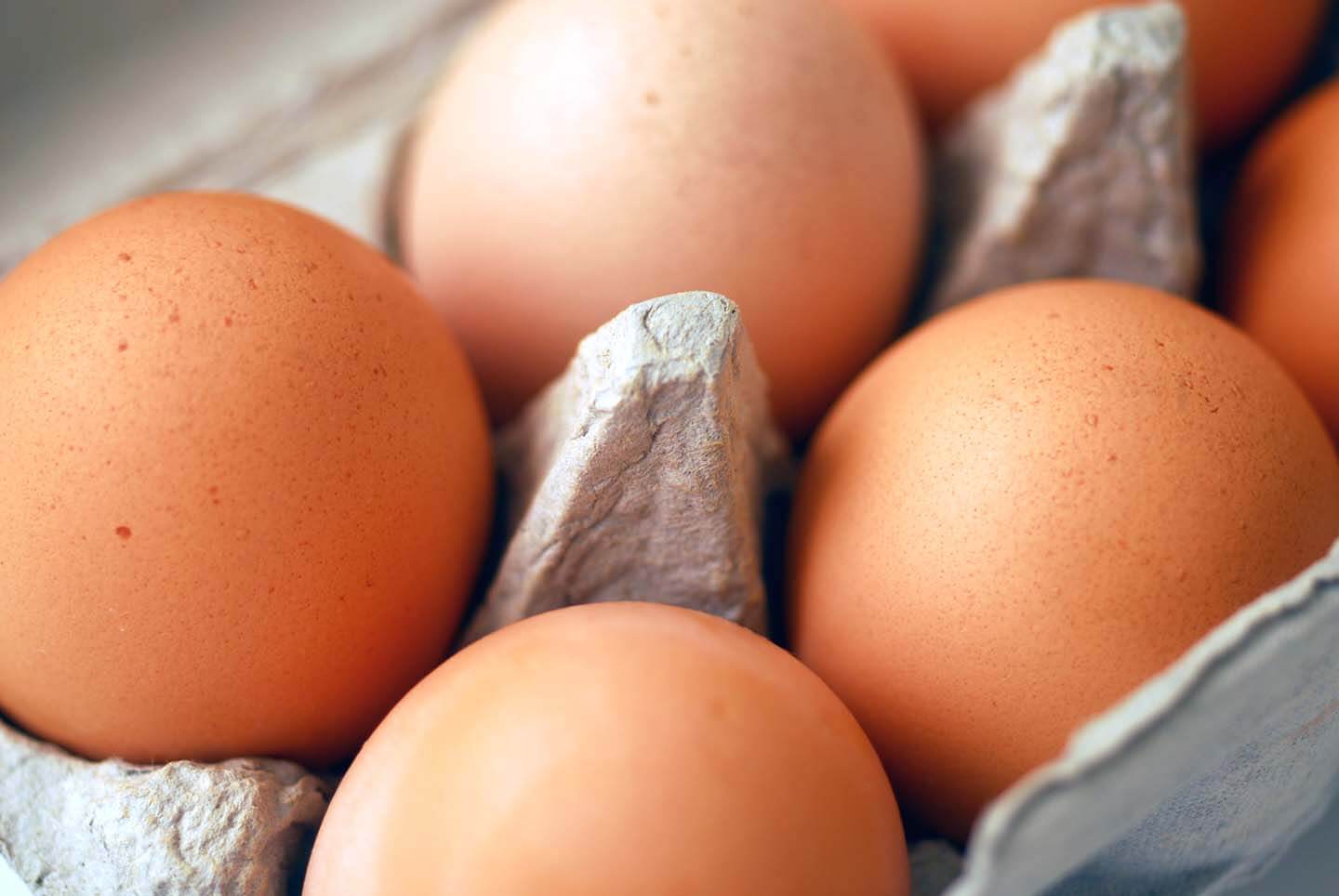 Because they're not bursting at the seams with everything in the kitchen thrown into them, you usually don't eat just one. Most places sell them as 2 or 3 for about $3, so you can experiment with different fillings, say a chorizo breakfast taco, a nopalitos (sautéed cactus pad) breakfast taco and a bacon breakfast taco. This way, you never get bored. And you can moderate how many you need to eat to feel fulfilled, instead of being saddled with one big thing.
As the days are growing chillier, I'm excited to wake up in the morning and eat breakfast again. After a summer of smoothies and salads in the early hours, it's refreshing to eat a hot meal in the morning. And since I can't buy breakfast tacos on the way to work, I make them at home. They're simple to prepare—as long as it takes you to scramble a couple of eggs, you can put together the fixings for a breakfast taco. Or sometimes I make them the night before and just heat them before I leave for work—not as fresh but still better than not having a breakfast taco.
The secret to an excellent breakfast taco is a thick, chewy flour tortilla and a spicy salsa. If these two ingredients are lacking, you might as well just eat your eggs on a plate. And as I said, whether you choose to add breakfast meat or vegetables isn't that big of a deal, just don't add them all at once or your breakfast taco will be unwieldy and hard to handle.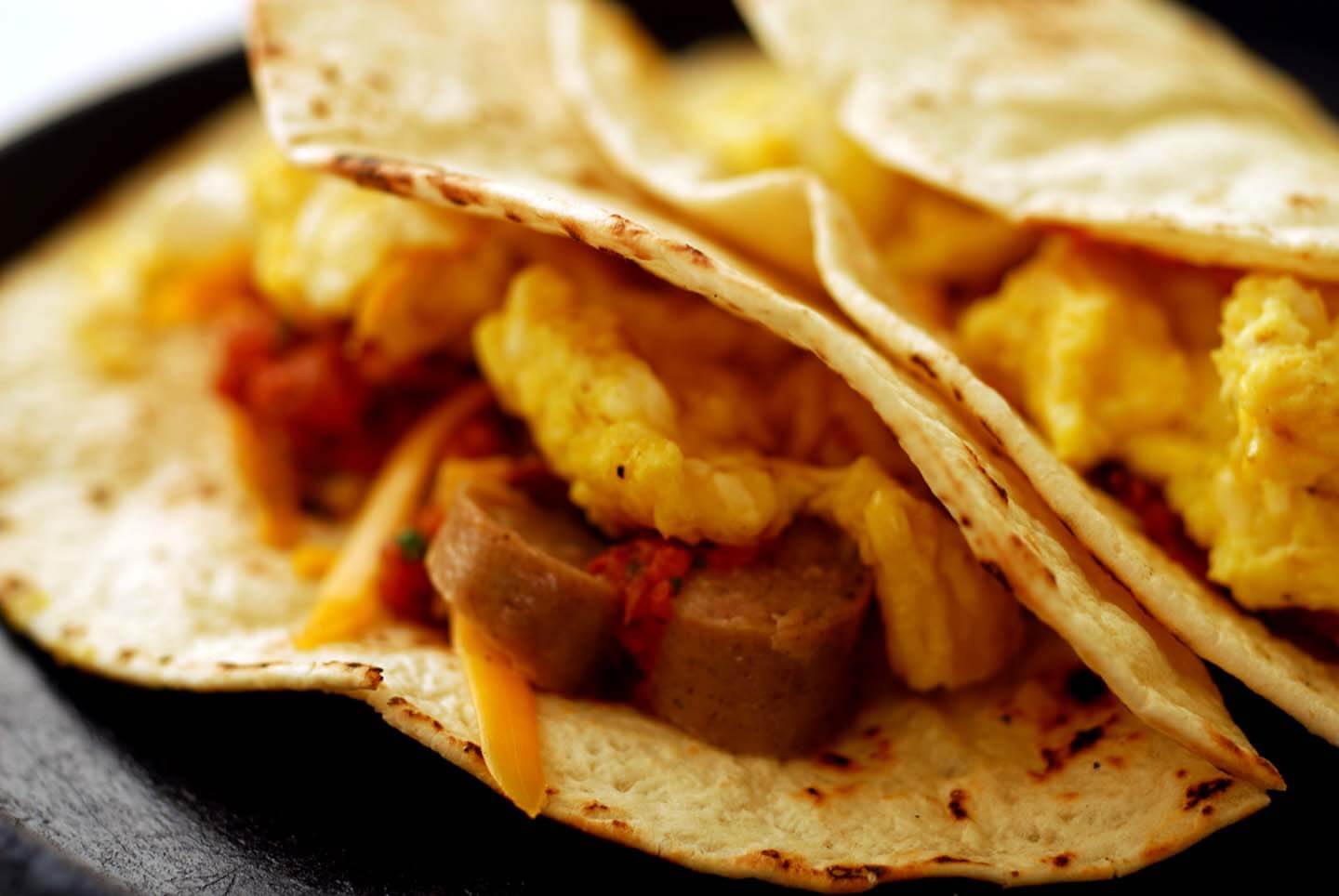 If you've never had a breakfast taco, you're missing out on a wonderful way to start the day. And with the spike in taco popularity here in New York, hopefully they'll soon be just as easy to find as a bagel or an egg sandwich. But in the meantime, I'm quite fine with making my own.
Breakfast tacos
Ingredients
4

large eggs

1/2

teaspoon

kosher

1/2

teaspoon

black pepper

1/4

cup

whole milk

1

tablespoon

unsalted butter

4

flour tortillas, warmed

4

slices

cooked bacon or 4 cooked sausage patties

1

cup

refried beans, heated

1/2

cup

salsa

1

cup

shredded Longhorn cheddar
Instructions
Whisk the eggs with the milk, salt, and pepper. Melt the butter in a large skillet on medium-low heat. Pour in the eggs and scramble for about 3 minutes or until done to your liking.

Take a warm flour tortilla, and 1/4 cup of the refried beans in the center of the tortilla. Add 1/4 of the scrambled eggs, 1/8 cup of salsa, 1/4 cup of cheese, and either a slice of bacon or sausage patty.

Fold over the tortillas and serve the tacos warm.
Notes
The variations are endless, so I'm providing a basic recipe with which you can experiment and change to your heart's desire. You an also make them with chopped steak, sautéed vegetables, cut peppers, hash browns, or anything else you want.