Capirotada, Mexican bread pudding
I did not grow up eating capirotada. Truth be told, I had never even heard of it until a few years ago when I was at a Mexican restaurant on a Lenten Friday. "Hay capirotada," was written on a chalkboard and curious what it was, I ordered some. The waitress brought me a small plate with a dessert made of toasted bread slices drenched in a sweet and spicy syrup. It was soft and sticky, but there were crunchy almonds, chewy raisins, and a creamy tang to keep it from becoming cloying. Capirotada? I was in love!
Newly smitten, I decided to do some research. I learned that capirotada is Mexican bread pudding, with the addition of savory cheese being one of its signatures. It's traditionally eaten during Lent as some say because the cheese provides extra protein to Lenten observers abstaining from meat on Fridays. My friend Penny, however, informed that it's a welcome dessert at any festive occasion on the calendar, not just during those periods of abstinence.
Despite its popularity with those in the know, I've found that it's still somewhat of an esoteric dessert, despite it being in existence in some form since the 1400's. And sure, you'll see it on menus and it's even been written about in the Texas press since the 1930's, but for some reason it never caught on with eaters as much as other Mexican delicacies such as tres leches cake or flan.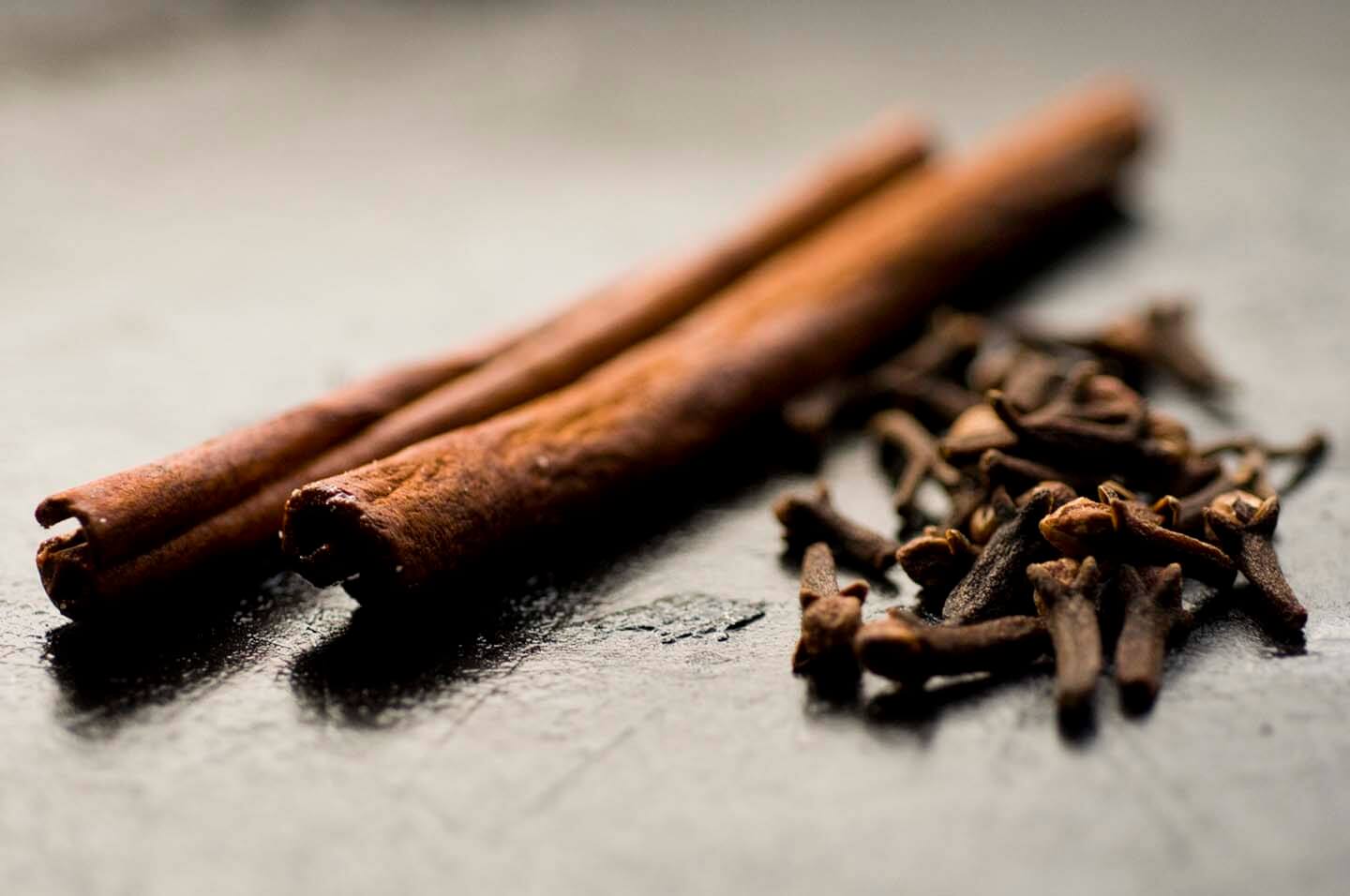 I think I know why.
First, there's the cheese factor. I reckon that for some people the thought of savory cheese in such a sweet dessert seems odd. Sure, even I at first found it strange. But once you taste it you realize that it's not bizarre at all and actually, it works. Think about it—cheese is a classic pairing with sweets, such as goat cheese and dried apricots, blue cheese with candied pecans or that Northeast autumn stalwart of cheddar cheese with apple pie. And if you're from Texas, surely you grew up with cheddar cheese sprinkled on your canned pineapple and peaches.
Then there's the classic Mexican way of making capirotada, which calls for an onion, a tomato and even cilantro to be added to the syrup. OK, even I haven't been brave enough to try that, but I'm sure it's not completely bizarre as both tomatoes and onions have a natural sweetness to them when cooked.
But I think the main reason why it hasn't met with popular approval is that there's no definitive way to make it. There's the classic recipe that calls for peanuts and raisins to be sprinkled throughout the pudding (with an occasional tomato or onion to be found). But you may see methods where beyond the syrup, a custard made with eggs and milk is added for binding.
There's also the temperature factor as some serve it warm and some serve it cold. And what kind of cheese to use? You'll find some bake it with white Mexican soft melting cheeses such as Chihuahua, while others will use Mexican hard cheeses such as cotija, and in Texas you'll often find it made with orange Longhorn cheddar. All these variables are enough to confuse anyone!
But you know what? I think this is all what makes capirotada such a fascinating dessert. As the only preconceived notion you have is that it's Mexican bread pudding made with cheese and syrup, you're free to do with the details as you wish. Me? I like to make mine with raisins, pecans, and Monterrey Jack.
But I am not adverse to dried apricots, pecans, and Longhorn cheddar. Or if you're feeling really wild, why not dried figs, soft goat cheese, and pecans? Apples and cheddar? Sure! Bananas and peanuts? But of course! Your only barrier to a captivating capirotada is the limits of your imagination.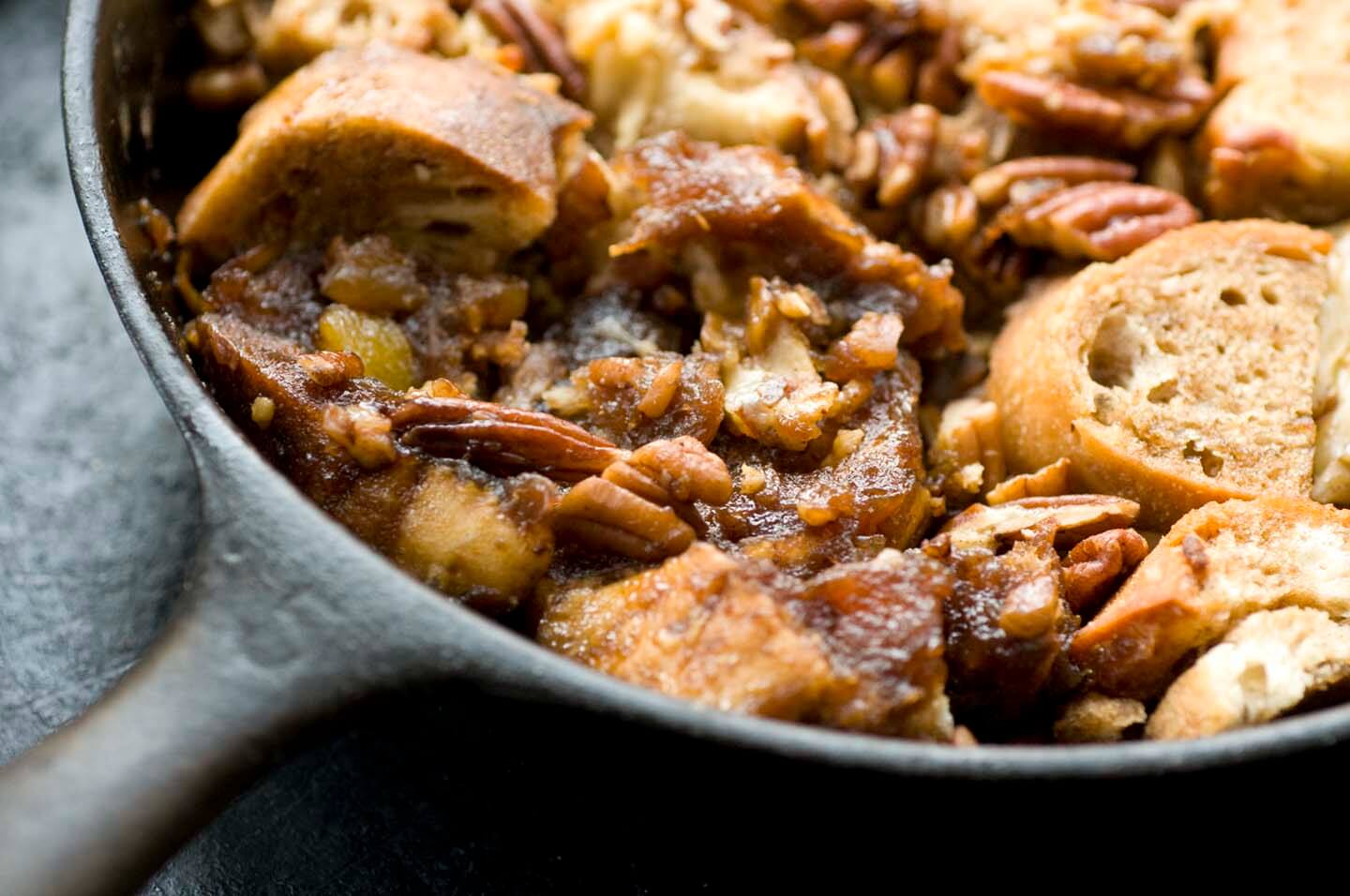 So here is my way of making capirotada. But by all means tinker with it as you wish as that's the joy in making this dessert. And if you grew up eating it, how did your family serve it? Or was it different every time?
—————
Would you like more Homesick Texan? Well, I've started offering additional recipes for paid subscribers to help with the costs of running the site. While I'm not taking anything away, if you'd like to support Homesick Texan and have access to exclusive, never-seen-before subscriber-only posts, please consider becoming a member; annual subscriptions are as low as $25. Thank you for reading, your consideration, and your support!
—————
Capirotada, Mexican bread pudding
Ingredients
2

cups

brown sugar

(or 16 ounces of piloncillo)

2

cups

water

1/2

teaspoon

ground cinnamon

1/4

teaspoon

ground cloves

1

24-inch

loaf of French bread, cubed and toasted (about six cups)

1/4

cup

(1/2 stick) unsalted butter, melted

1

cup

shredded Monterey Jack cheese

1

cup

toasted and chopped pecans

1/2

cup

raisins

1/2

cup

chopped dried apricots, chopped
Instructions
Preheat the oven to 350° F. Lightly grease a large cast-iron skillet or an 8-inch square pan.

Make a syrup by boiling the sugar, water, cinnamon, and cloves together for 10 minutes or until it's slightly thickened and reduced.

In the prepared skillet., place half the bread and pour over it half the melted butter. Toss to coat. Drizzle about ¼ cup of the syrup over the bread and toss to coat. Layer on top of the bread the cheese, pecans, raisins, and dried apricots.

Place the rest of the bread on top, drizzle over the remaining butter and then pour over the rest of the syrup. Make sure that each piece of bread is properly coated in syrup.

Cover with foil and bake for 20 minutes. Remove foil and bake for 15 more minutes. Serve warm.