Last week, everyone was talking about fried pickles. Sure, fried pickles are good but why all the sudden interest? Well, apparently a popular TV show about New Jersey beaches (or something like that) had some of its characters eating this Southern delicacy for the very first time.
"Eating fried pickles was a life-changing experience," said "Jersey Shore" cast member Snooki upon her introduction to said pickles.
Life changing? That's quite a statement. Now, I enjoy a basket of fried pickles alongside a bowl of buttermilk dressing as much as the next person. But are they a revelation? Let's take a closer look.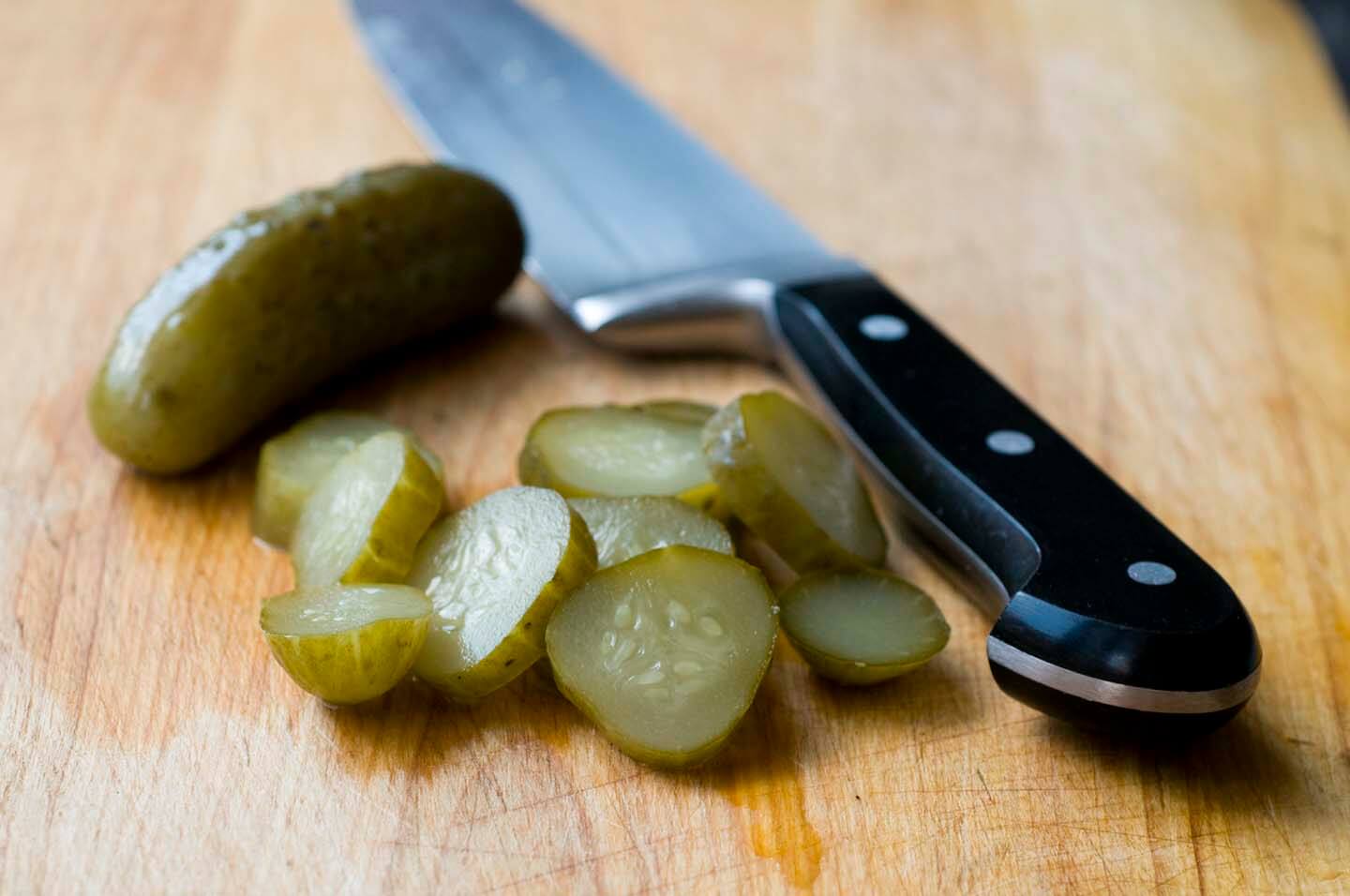 In Texas, we are known for deep frying anything edible. Butter, Coke, bacon, ribs, turkey, lattes, cookie dough, peanut butter sandwiches—all have been dipped in batter and hot oil in the name of making delectable food. Heck, after you've had a serving of fried bacon, a fried pickle might even seem rather mundane.
But, fortunately, they're not.
If you've never had fried pickles, you're in for a treat. I tend to find fried food a bit heavy, yet fried pickles are a tangy, crisp treat made just a tad more decadent with the crunchy breading. The acidity of the pickle stands up well to the breading and frying unlike some foods such as vegetables, which I feel often lose their flavor and snap once they've been fried.
Making fried pickles is easy, as long as you're comfortable with some popping grease and sticky hands. I'd have to say that the most difficult decision is whether to fry pickle spears or chips—one of the most hotly contested issues in the world of pickle frying. Me? I'm a pickle-chip gal myself since they take less time to fry, are less likely to get mushy and—most importantly—they're easier to pop in your mouth.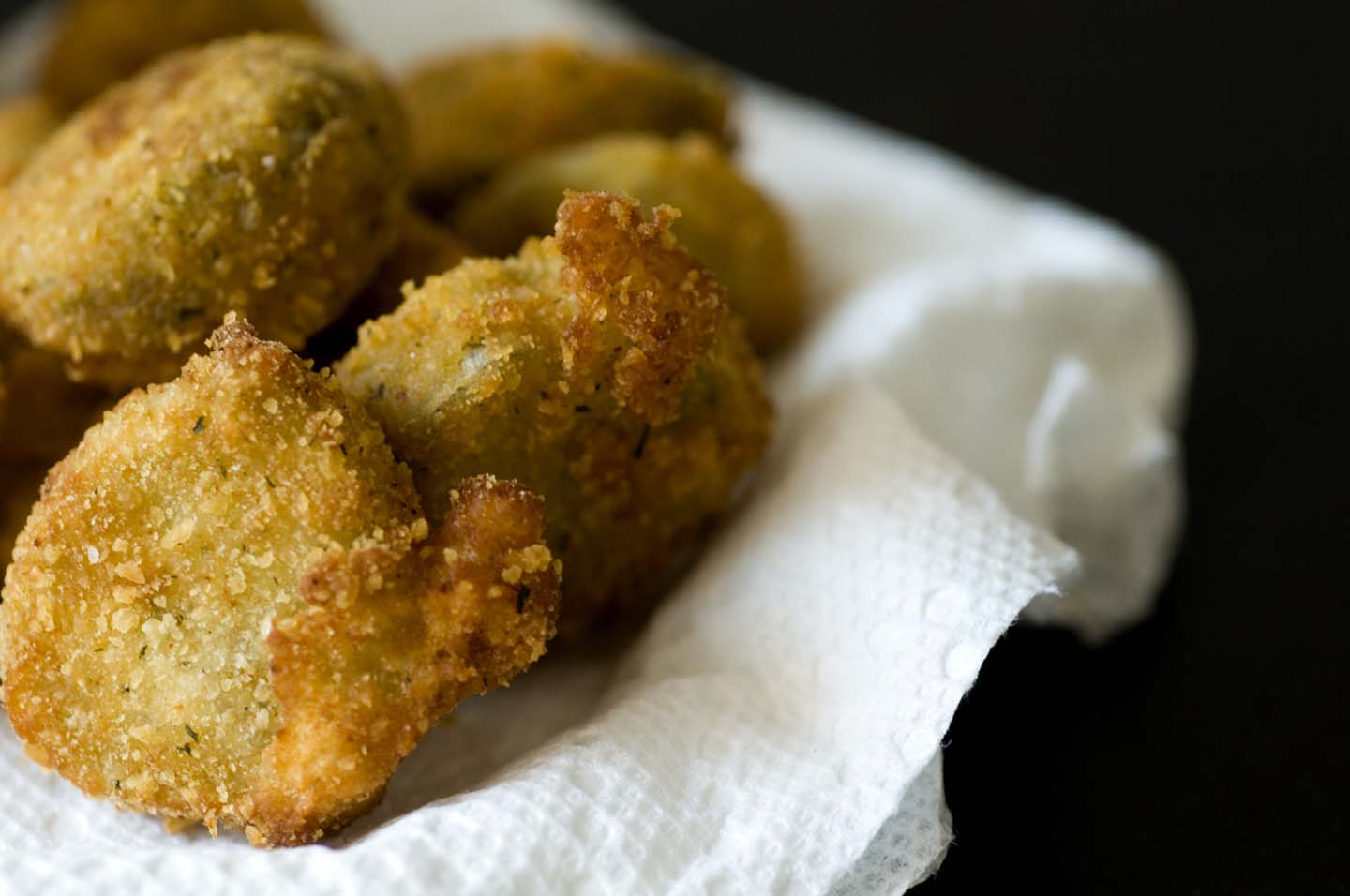 There's also the question of breading. While I usually prefer a cornmeal dredge for fried vegetables, I find that it doesn't work so well with dill pickles, so I go with a saltine cracker dredge instead. Of course, these are all my preferences and you may have your own as well. But the best thing about fried pickles is that you don't have to limit yourself to just cucumber dills, even though they are the classic. Nope, you can fry up pickled okra, pickled jalapeños or any other pickle that you love. As long as they're tangy and crisp, they'll be wonderful.
And maybe even life changing.
Fried pickles
Ingredients
2

cups

dill pickle chips

1

cup

flour

1/2

teaspoon

salt plus more to taste

1

teaspoon

black pepper plus more to taste

1

egg

1/2

cup

buttermilk

2

cups

finely crushed saltines

1/2

teaspoon

cayenne

1/2

teaspoon

dried dill weed

Salt to taste

Oil for frying
Instructions
In a large plastic food-storage bag, mix together the flour, salt and black pepper. Place the pickle chips in the bag and shake until they are well coated.

Mix together the eggs with the buttermilk. Place the crushed saltines on a plate and mix in the cayenne and dill weed. In batches, dip the flour-coated pickles into the eggs and then lightly dredge in the saltines. Place cracker-coated pickles on a large plate or sheet. Repeat until all the pickles are coated.

In a large, heavy skillet heat 1/2 inch of oil on medium heat until it reaches 350°F. Cook the pickles for 1 minute or until golden brown, turning once. Depending on the size of your skillet will probably have to do in several batches. Drain on paper towels.

Serve immediately with buttermilk dressing.