On Thanksgiving morning, when you walk into my grandma's kitchen, there will be a casserole dish filled with mounds of dough swimming in melted butter. My uncle Austin will have made these rolls and will be waiting to pop them in the oven so they'll be warm for dinner.
My uncle has been on Thanksgiving roll duty for as long as I can remember. Though the rolls, which are known as "casserolls," started appearing on my family's table when my mom discovered the recipe in one of her natural-living books she loved in the 1970s, a slim collection called Recipes for a Small Planet.
This book was an early exploration of healthy foods. While today, limiting sugar, choosing organic, and using whole grains are standard dietary choices, in the 1970s it was considered odd. As a child, all I wanted was white bread, sugary cereals, and if I had to drink milk, at least make it chocolate. Instead, my mom served me whole wheat bread, a high-fiber cereal called Uncle Sam, and the only ingredient going into my milk was carob.
That said, these rolls that she baked, despite their provenance from a book that also included recipes for carob loaf, yogurt pie, and soybean stew, were tender, sweet, and buttery, much like any other roll you'd get. Sure, they were light brown from whole wheat flour, but they didn't have a gritty, cardboard texture I typically associated with that style of bread.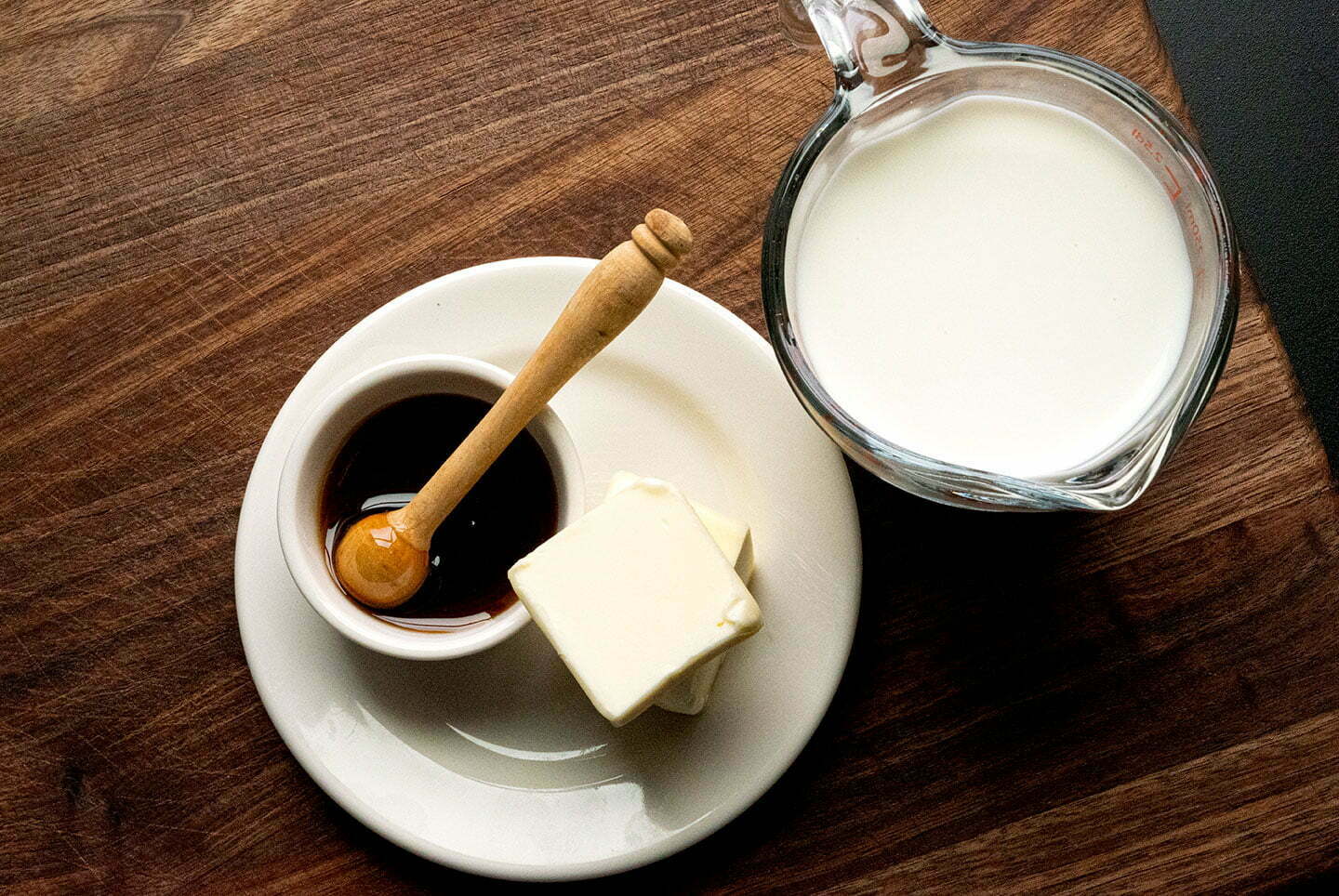 It wasn't until I asked for the recipe a few years ago that I learned why they are so good. These rolls are made with whole milk, honey (or brown sugar, as my uncle now does), and butter, along with flour and yeast. While not quite as rich as a brioche loaf, they are still full of elements that guarantee the bread will be tender and sweet. Butter and honey always yield an outstanding bread.
While the recipe gained its 1970s fame from the Recipes for a Small Planet book, it was not a creation of the author but instead one that had been floating around for over 20 years. Its exact origin is unknown, but other recipes with both the name and similar ingredients began appearing in the 1950s. At that time, the sweetener was molasses.
When it was revived in the 1960s, margarine replaced butter. The version my mom started making took the basic recipe and changed the sweetener for honey and brought back the butter.
Besides the common ingredients of dairy and sweetener, the method of stirring the dough instead of kneading it is also unique to any recipe using the name "casserolls." The loose dough runs together and it's turns into a pull-apart flat bread like focaccia, rather than a round roll. Despite its rustic form, its buttery, craggy, and airy nature is perfect for sopping up gravy and cranberry sauce. It makes a fine vehicle for leftover turkey, too.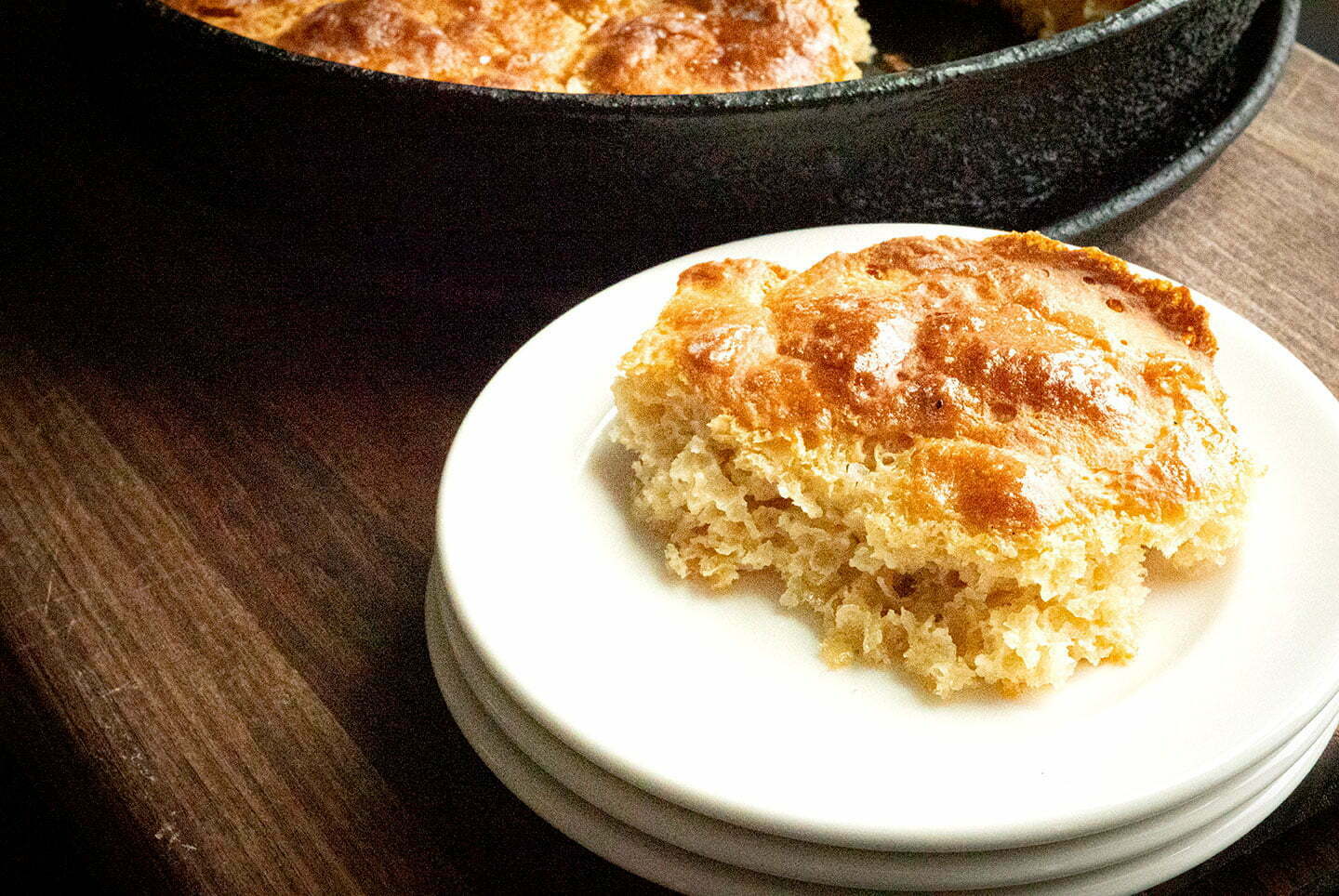 Here is the recipe my mom made with plenty of butter, milk, and honey. If you wish to follow my uncle's lead, you can use brown sugar instead. The honey wheat rolls are simple to prepare and bake quickly. And whether you serve them on a holiday or for a weeknight dinner, all will appreciate a hot buttery roll.
—————
Would you like more Homesick Texan? Well, I've started offering additional recipes for paid subscribers to help with the costs of running the site. While I'm not taking anything away, if you'd like to support Homesick Texan and have access to exclusive, never-seen-before subscriber-only posts, please consider becoming a member; annual subscriptions are as low as $25. Thank you for reading, your consideration, and your support!
—————
Honey wheat casserolls
Ingredients
1

cup

whole milk

4

tablespoons

unsalted butter, plus more for serving

1

tablespoon

honey

1

teaspoon

kosher salt

2 ½

teaspoons

(1 packet) yeast

1

cup

all-purpose flour

½

cup

whole wheat flour
Instructions
Add the milk, 1 tablespoon of the butter, the honey, and the salt to a large (4 quart) pot. Heat on medium-low until the butter has melted and the mixture is warm, about 2-3 minutes. Turn off the heat.

After 10 minutes, stir into the pot the yeast, the all-purpose flour, and the whole wheat flour. Stir 50 strokes or until an elastic, wet, and smooth dough is formed. It will look more like pancake batter than traditional bread dough as it's so wet, but this is how it's supposed to be! Resist the urge to add more flour as its wet nature is what yields the craggy, airy texture.

Cover the pot and allow the dough to rest for 30 minutes or until doubled in size.

Melt the remaining 3 tablespoons butter, then pour half the melted butter into a 10-inch cast-iron skillet or a 9-inch baking pan.

Stir down the risen dough, then drop tablespoons of it into the greased skillet or pan. The dough will be sticky and the mounds of dough will meld together, but it's okay! This is the nature of the dough.

Pour evenly over the dough the remaining melted butter. Cover and let rise for 1 hour. (More than likely, the dough will run together. Again, do not be concerned as this is just part of the rolls' rustic charm!)

Heat the oven to 400°F. Bake uncovered for 25-30 minutes or until brown. Serve warm with butter.