When I was a kid, my friends and I would sometimes ride our bikes to the neighborhood convenience store for a treat. They would grab slushy beverages and candy, but I'd always get a pack of corn chips and a can of bean dip. We'd then head over to the creek and sit on the bank eating our purchases. I'd take each corn chip and swirl it around the dip in the can, each bite salty, creamy, spicy, and a little tangy. It was Tex-Mex snack heaven for me.
Even as a young adult, whenever I was on road trips and would stop to get gas, if I was hungry and needed a quick snack, that bag of corn chips and can of bean dip was what I reached for first. To justify my indulgence, I'd tell myself that it was a whole food, as the chips and dip together formed a complete protein. Eating well never tasted so good, I'd think as I dragged my finger around the inside of the can savoring every last bit.
In those formative years, most of the bean dips I enjoyed were from the store and it wasn't until I went to college that I realized how simple it was to make from scratch. At school, a friend shared with me her recipe and we'd always whip some up before parties. Not only is it a cinch to prepare but you can also make a large batch very easily. I soon learned that in terms of both flavor and volume, homemade bean dip is much better than what comes out of a tiny can.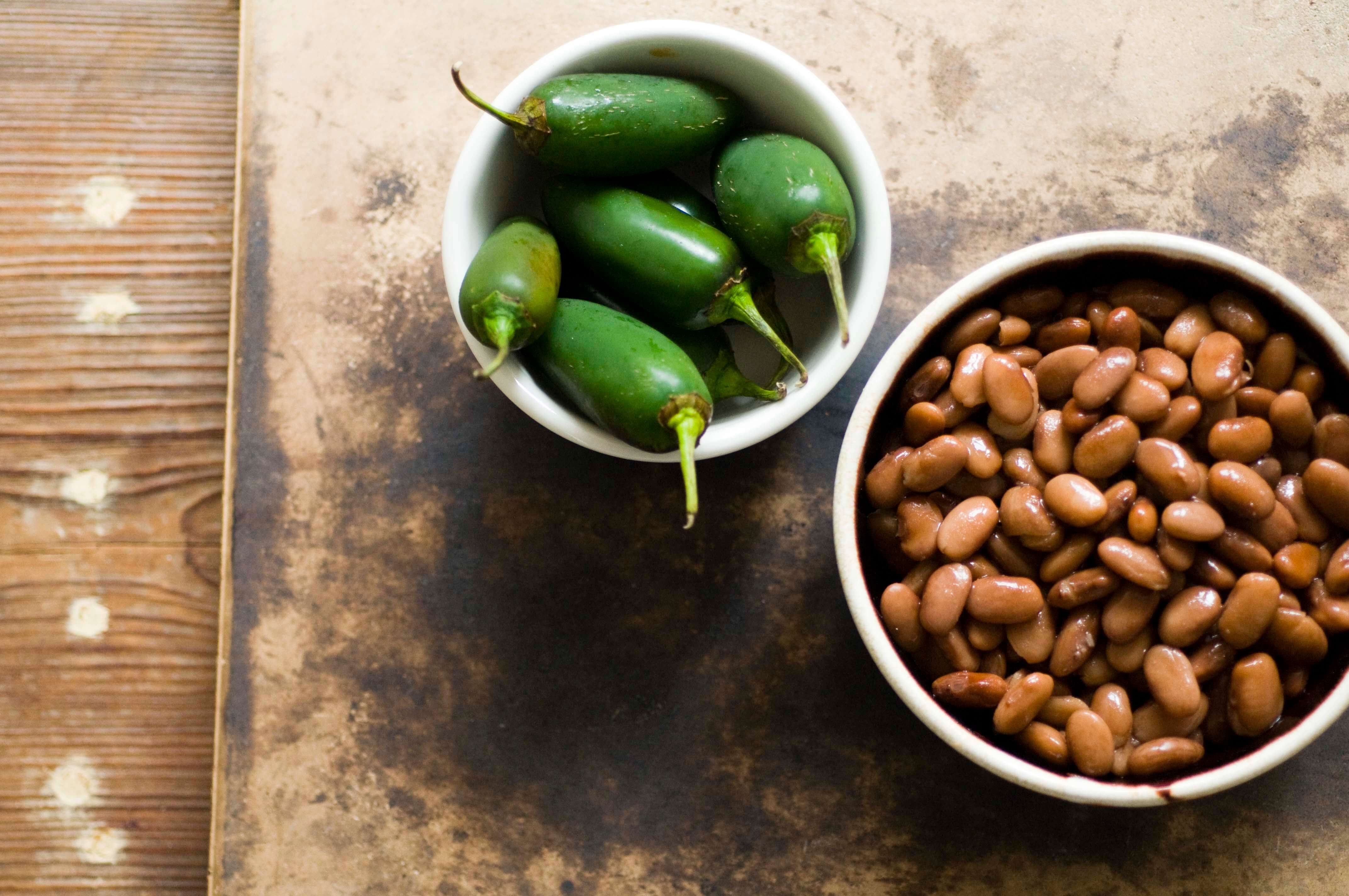 That said, most homemade bean dips today are made with black beans, white beans, or chickpeas; it seems that pinto bean dip has gone out of style. I will confess it had been a while since I'd had some myself, but last week I had a milestone to celebrate and while some would have made a cake, I decided jalapeño bean dip was the best way to mark the occasion instead.
To make mine, for a few minutes I steeped jalapeños, onion, and garlic in a salty vinegar brine. I then threw those into a blender along with some cooked pintos (I used homemade but canned certainly would work, too) and a few dashes of savory spices such as chili powder and cayenne. Once it was smooth, I cooked the bean puree in a bit of bacon grease to bring it all together and help it reduce.
When the dip was ready, I shook some corn chips from a bag and took a bite. (Fritos are the traditional brand of choice.) While it wasn't fancy, the combination of tangy jalapeños, earthy chili powder, and smoky bacon fat mixed with the creamy beans hit all the right notes. It was simple yet sublime. And a fine way to mark 10 years of having this blog.
Yes, last week I realized back in September 2005 I wrote my first blog post. Appropriately enough, that post was about refried beans, my first Tex-Mex love. While I didn't do too much with the blog in its first year, I'm still in awe of what's happened since I hit publish that day.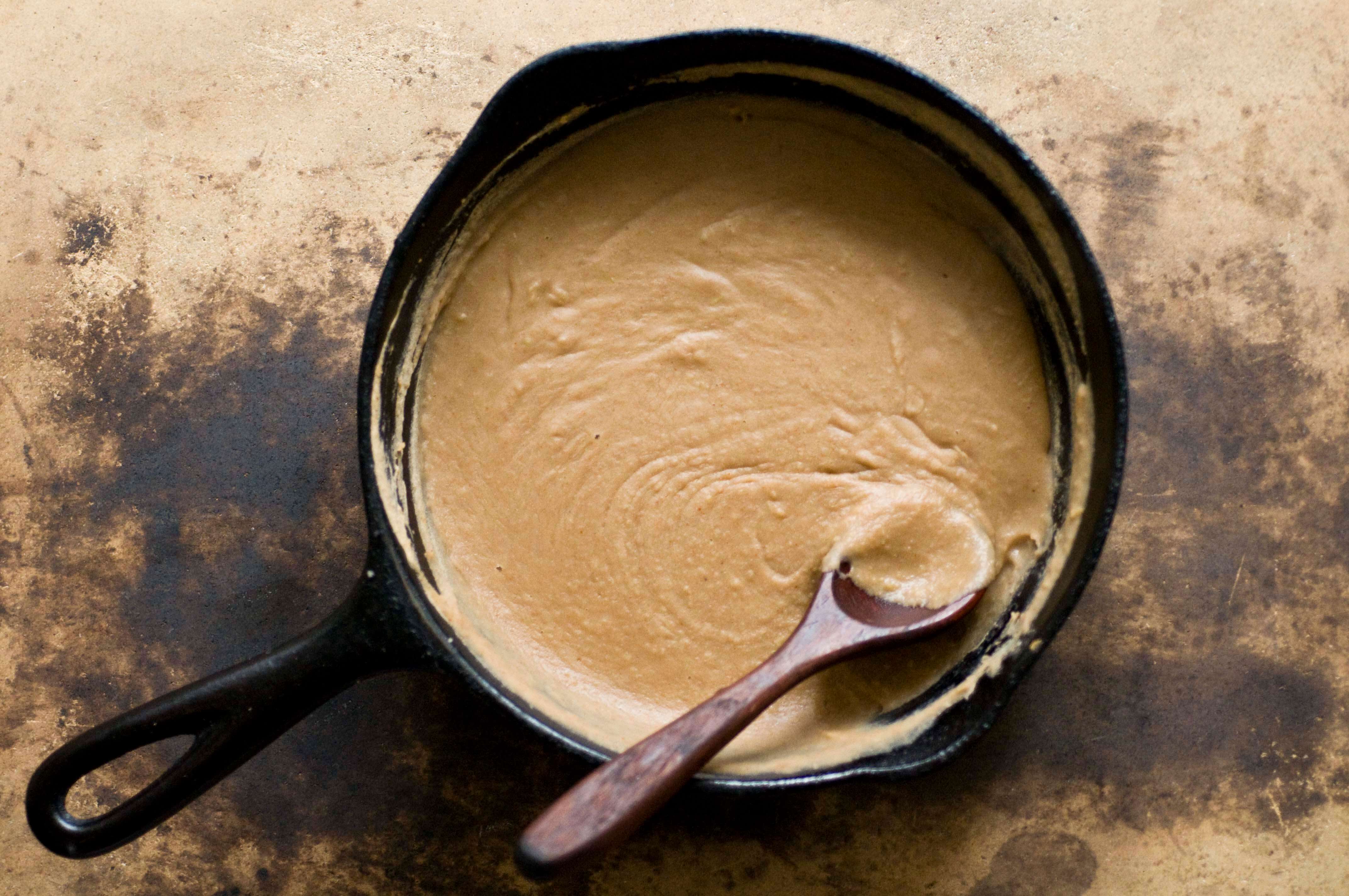 If you had told me that because of my blog I'd get the opportunity to write books, publish magazine articles, speak in front of people, and make a ton of new friends, I never would have believed you. And while those things have all been very good, the best part has been getting to know this community of like-minded people, such as you.
Now, I know that it may seem strange to make jalapeño bean dip to mark the occasion, but since my first post was about refried beans it just seemed right. After all, refried beans are my first Tex-Mex love and bean dip is just refried beans gussied up a bit, which makes it perfect for a festive gathering.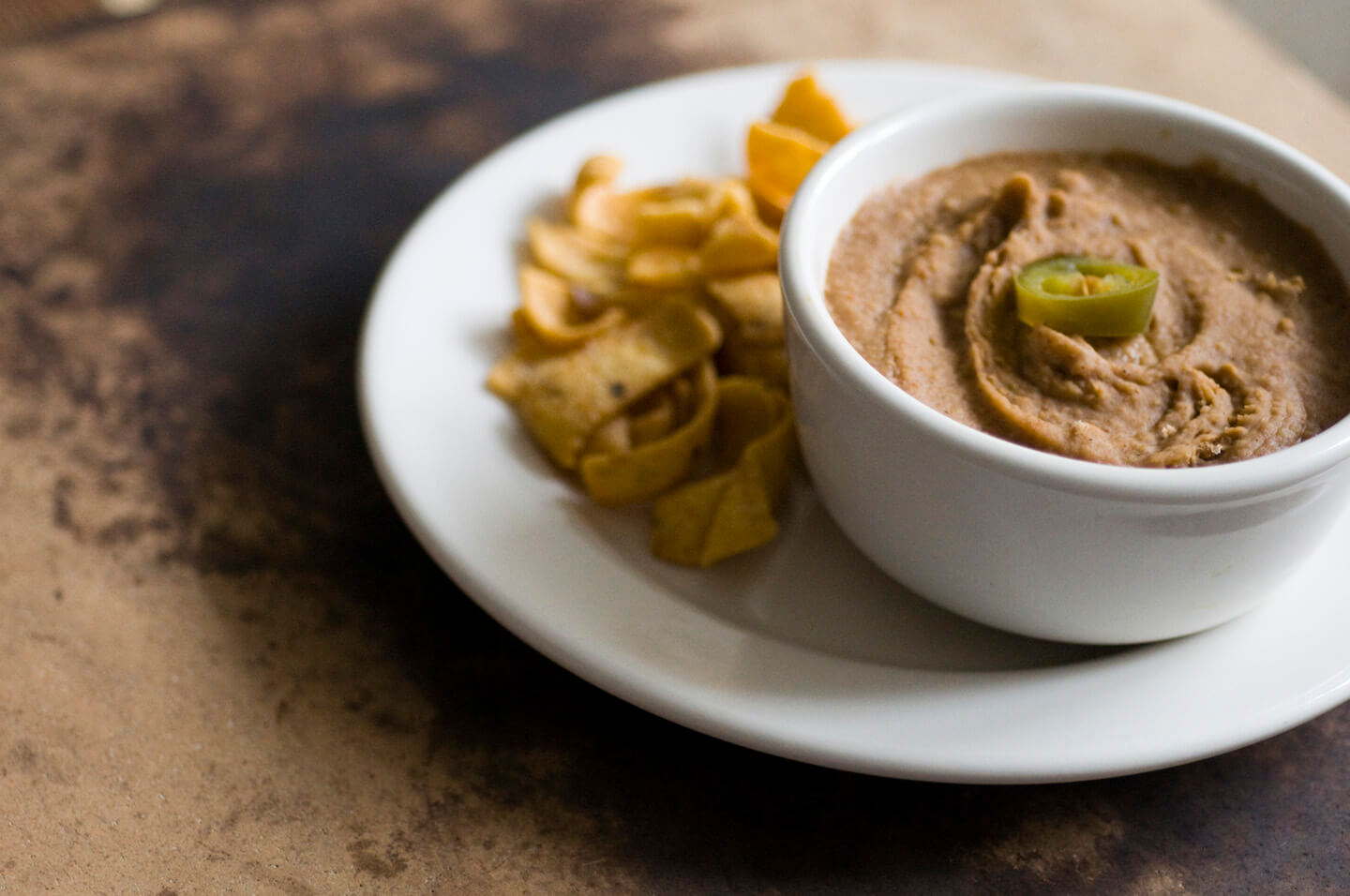 These past 10 years have been wonderful and I thank you for joining me on this adventure. I've loved sharing stories and recipes with you. And while I have no idea what the future holds for me, I'm thinking that if it's anything like the past 10 years then it will be a blast! Thank you for reading and now go make yourself some bean dip. You'll be glad you did, as a handful of corn chips with a bowl of bean dip is Texas snacking at its best.
—————
Would you like more Homesick Texan? Well, I've started offering additional recipes for paid subscribers to help with the costs of running the site. While I'm not taking anything away, if you'd like to support Homesick Texan and have access to exclusive, never-seen-before subscriber-only posts, please consider becoming a member; annual subscriptions are as low as $25. Thank you for reading, your consideration, and your support!
—————
Jalapeño bean dip
Ingredients
4

jalapeños

seeded, stemmed, and cut in half lengthwise

1/8

medium yellow onion

1

clove

garlic

1/4

cup

white vinegar

1/2

cup

tap water

1/2

tablespoon

kosher salt

1/4

teaspoon

ground cumin

3

cups

cooked pinto beans or 2 (15-ounce) cans pinto beans, drained

3/4

cup

bean juice or water

2

teaspoons

chili powder

1

teaspoon

paprika

1/4

teaspoon

cayenne

1

tablespoon

bacon grease, unsalted butter, or vegetable oil

Corn chips, for serving
Instructions
Place the jalapeños, onion, garlic, vinegar, water, salt, and cumin in a pot. Bring to a boil and then turn off the heat and let the jalapeños steep for 10 minutes.

With a slotted spoon, transfer the jalapeños, onion, garlic, and 1 tablespoon of the pickling liquid to a blender or food processor. (You can save the remaining pickling liquid for another use, such as salad dressing or a meat brine.) Add the beans, bean juice, chili powder, paprika, and cayenne, then blend until smooth.

On medium-low heat, melt the bacon grease in a skillet and add the bean puree. While occasionally stirring, cook the bean dip for 5 minutes or until slightly thickened and fragrant. Taste and adjust seasonings, adding more salt if needed. Serve the dip either warm or chilled—it's good either way—with corn chips.
Notes
While I tend to serve my bean dip without adornment, it takes well to cheese, sour cream, chorizo, bacon or taco if you like.