Texans love their peaches. I'd say that this love ranks right up there along with bluebonnets, barbecue, cheese enchiladas and football. And for good reason, as Texan peaches are the best. I've always assumed everyone knew this, but the other day when I handed a jar of peach jalapeño jam to someone from the East Coast, she asked, "Do peaches grow in Texas?" Surprised, I quickly nodded my head and said yes.
Now, as Texans enjoy being competitive with each other, you'll find there are those that say the Hill Country town of Fredericksburg has the sweetest, juiciest peaches. And then there are those that prefer the peaches grown in Fairfield and East Texas. But as for me, my favorite peaches are the ones grown at my grandma's farm.
The other day she called me and told me she was having a good year with her bounty. Though it isn't always this way, as one year they were terribly tart and another year some hungry critter crawled up in the tree and ate all the peaches in the middle of the night. But this year has been successful, which means her visitors are probably getting their fill of homemade peach pies and cobblers.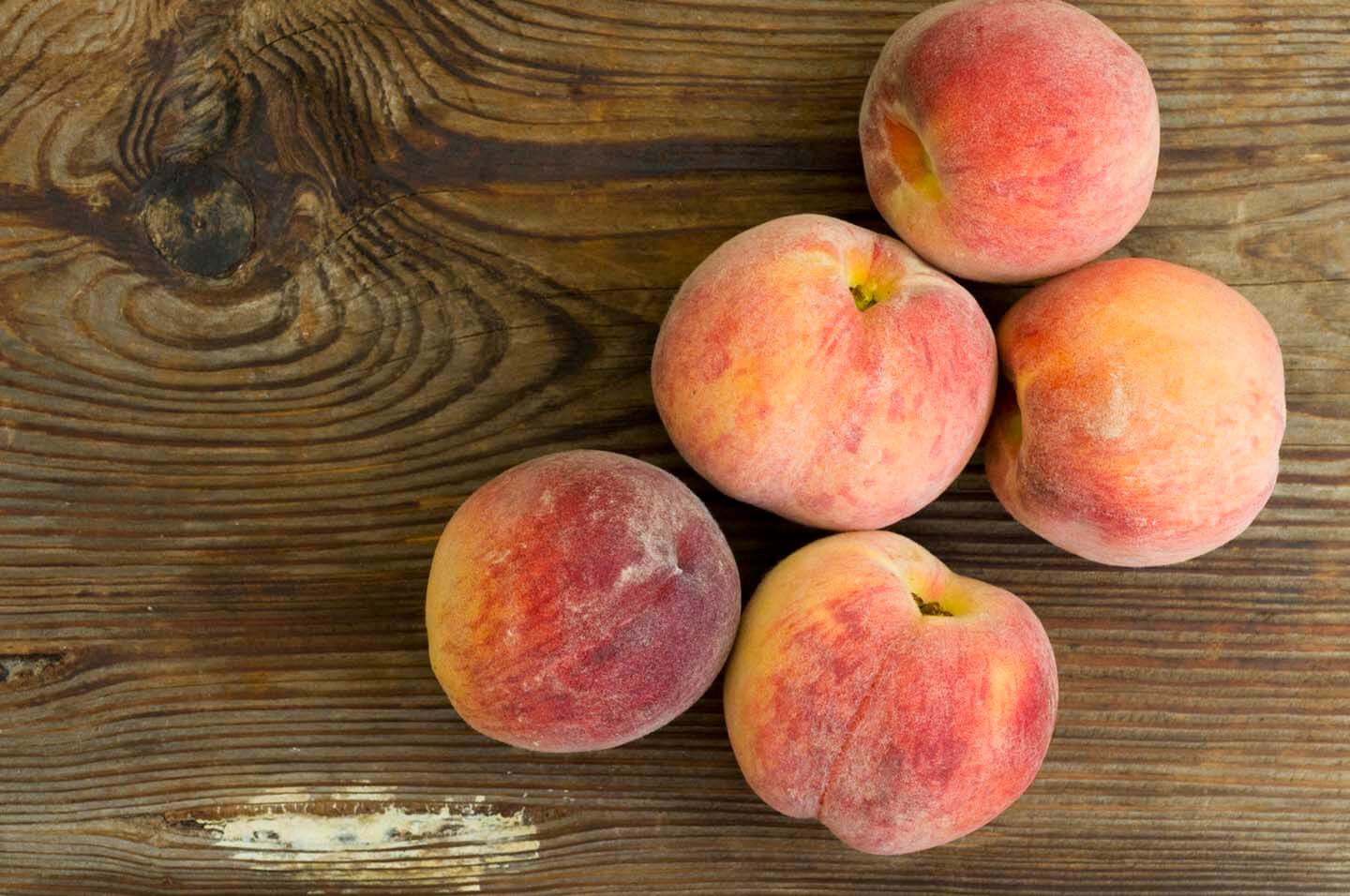 Of course, peaches aren't available year round, so there's nothing better than preserving your fruit for a taste of summer when the light is limited and the days are cold. Grandma likes to freeze hers to insure we'll have enough to make a peach pie at Thanksgiving. But one of my favorite methods of preserving this taste of summer is by making jam.

If you've never made jam, it can be intimidating. However, there's no need to be afraid because if you can stand in front of a pot and stir, then you can make jam. It's that simple.
For this recipe, you simply macerate some peach slices in sugar, bring to a boil and then simmer until the jam comes together. There's lemon juice added for pectin and because I'm a Texan, I like to throw in a jalapeño to my peach jam to give it a little kick. While I'm sure there's a more scientific way to ascertain if the jam is ready, I test mine by spooning some on a frozen plate. And when it doesn't run, I know it's done.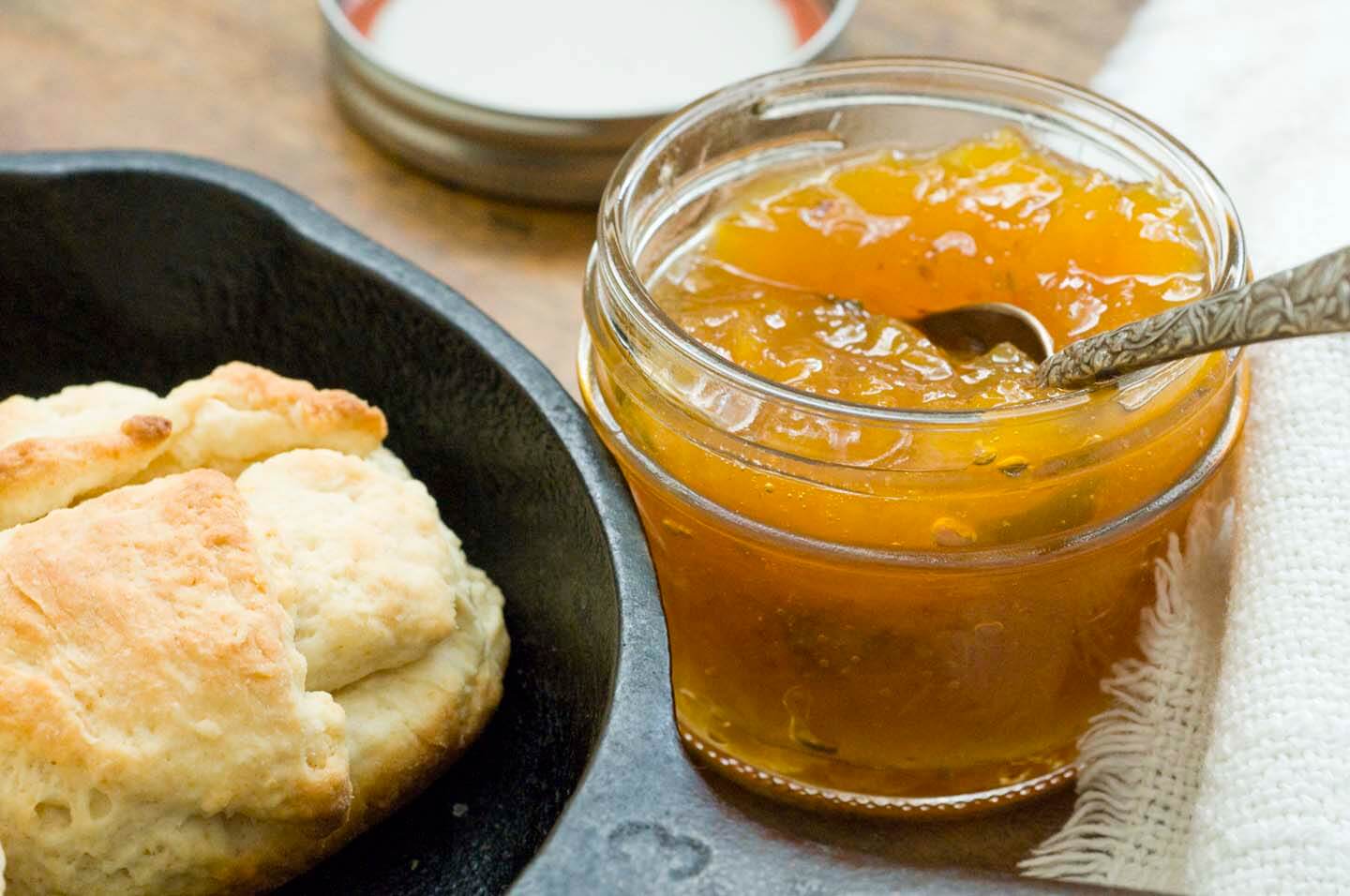 It will keep in the refrigerator for a month or so, and I love eating mine immediately, on everything from biscuits to pork chops. But if you process it in a water bath, you can also enjoy your peach jalapeño jam later this year.
I know that it's hard to imagine chilly days right now when it's blistering hot outside, but they will arrive. And if you're looking for a little warmth, take a bite of peach jalapeño jam and you'll be reminded of lazy summer afternoons.
Peach jalapeño jam
Ingredients
2 1/2

pounds

peaches

2

cups

granulated sugar

1/4

cup

lemon juice

2

jalapeños,seeded and diced
Special equipment:
2

pint-size jars or 4 half-pint sized jars with lids and bands
Instructions
To peel the peaches, bring a pot of water to a boil. Cut an X at the top and the base of the fruit and then boil the peaches for 1 minute. Remove the peaches with a slotted spoon from the water and transfer to a bowl filled with ice water to stop them from cooking. Once cool enough to handle, gently rub off the skins. Cut into into 1/4-inch thick slices, discarding the pit.

Toss the peach slices in a non-reactive saucepot with the sugar and macerate for 1-2 hours or until the sugar has dissolved and the peaches are soft and juicy. Meanwhile, sterilize the jars and lids in either a pot of boiling water or the dishwasher.

Once the peaches have macerated, it's time to make the jam. First, place a plate in the freezer. Then, stir in the lemon juice and the diced jalapeño to the peaches. Place the saucepot on the stove and turn the heat to high. Bring the pot to a boil and then turn the heat down to low, stirring occasionally. (Don't worry if there's foam on top of the jam. While some advise to skim it, I leave it and find it doesn't affect the jam.)

After 40 minutes, take the plate out of the freezer and place a spoonful of the jam on the plate. After a minute, tilt the plate and if the jam doesn't run then it's ready. If it does run, continue to cook it while occasionally stirring for 5 more minutes and then check again. Continue to cook and test until it doesn't run.

Pour jam into hot, sterile jars leaving a bit of headspace. Cover with lid and rings. Allow to cool and then refrigerate. I find that it can last for a few months in the refrigerator.

Alternatively, you can place the covered jars in a canning pot or stockpot, cover the jars with water, bring to a boil and then cook on high for 10 minutes. Remove the jars with tongs and then allow to cool. If you are processing this way, make sure that your lids have never been used before, as they will only seal once. These jars will not require refrigeration until after opening.