There was a day back in June when I was driving my mom's car around the Brazos Valley. I didn't have a destination, I was simply enjoying the quiet country roads, a big blue sky and those Texan clouds that look like fluffy dollops of whipped cream. It was a pleasure.
Back when I lived in Texas, driving wasn't as fun, it was simply a means to an end. But since I don't drive in New York City and probably get behind the wheel only four or five times a year, it's become a peaceful pastime. And so whenever I'm home, I drive as much as I can.
That day I probably put over 200 miles on my mom's car. But wear and tear on her car aside, I found those miles well spent. See, when you don't really have much of a destination, driving can be soothing and meditative. And as I motored along, I thought a lot about Texan cuisine.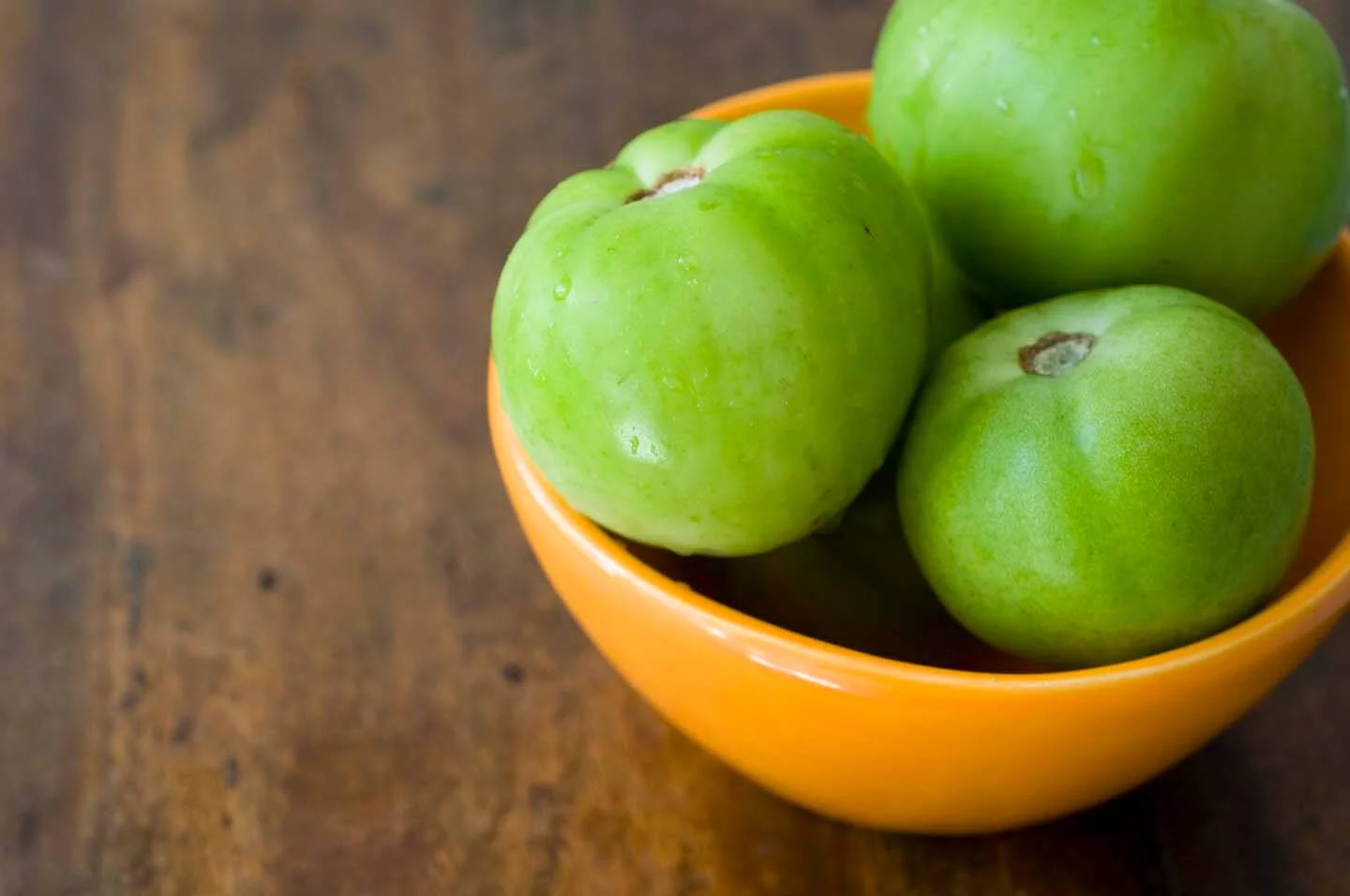 "How would you define Texan food, exactly?" people will ask me. And I'll reply that it's Tex-Mex, barbecue, chili without beans and a plate of chicken-fried steak smothered in cream gravy. But it's also gas-station beef jerky; a pot of freshly picked black-eyed peas; a kielbasa sausage smothered in sauerkraut; a bowl of carne guisada served with flour tortillas; A Viet-Cajun crawfish boil; and a corny dog eaten at the State Fair. I could continue, but I reckon my point is that the rich diversity of cultures that inhabit our state makes for a most unique regional cuisine.

I ended that day in Tomball, a small town north of Houston that's within spitting distance of my mom's house. I'd heard a lot about a new restaurant there called Bootsie's that is owned by chef Randy Rucker. Now, Rucker's spent time cooking in some pretty high-end places across the nation, but he's from Tomball and wanted to open a café in his hometown, a place that offered Texan home cooking with fresh, local ingredients.
When I arrived at the restaurant by myself, looking a little haggard after a day in the car, the hostess ignored my road-worn state and greeted me with a big smile and a hearty, "Howdy." After seating me at my table, she presented me with a bowl of pickled green tomatoes and said, "We made these this morning. Enjoy!"
They were crisp and cool and after a day of eating ice cream, fried catfish, hamburgers and brisket, were just what I needed. I hadn't asked for the pickles nor had I asked for a smile, but the warm hospitality to a stranger was well received. And that gracious moment is what Texas food means to me.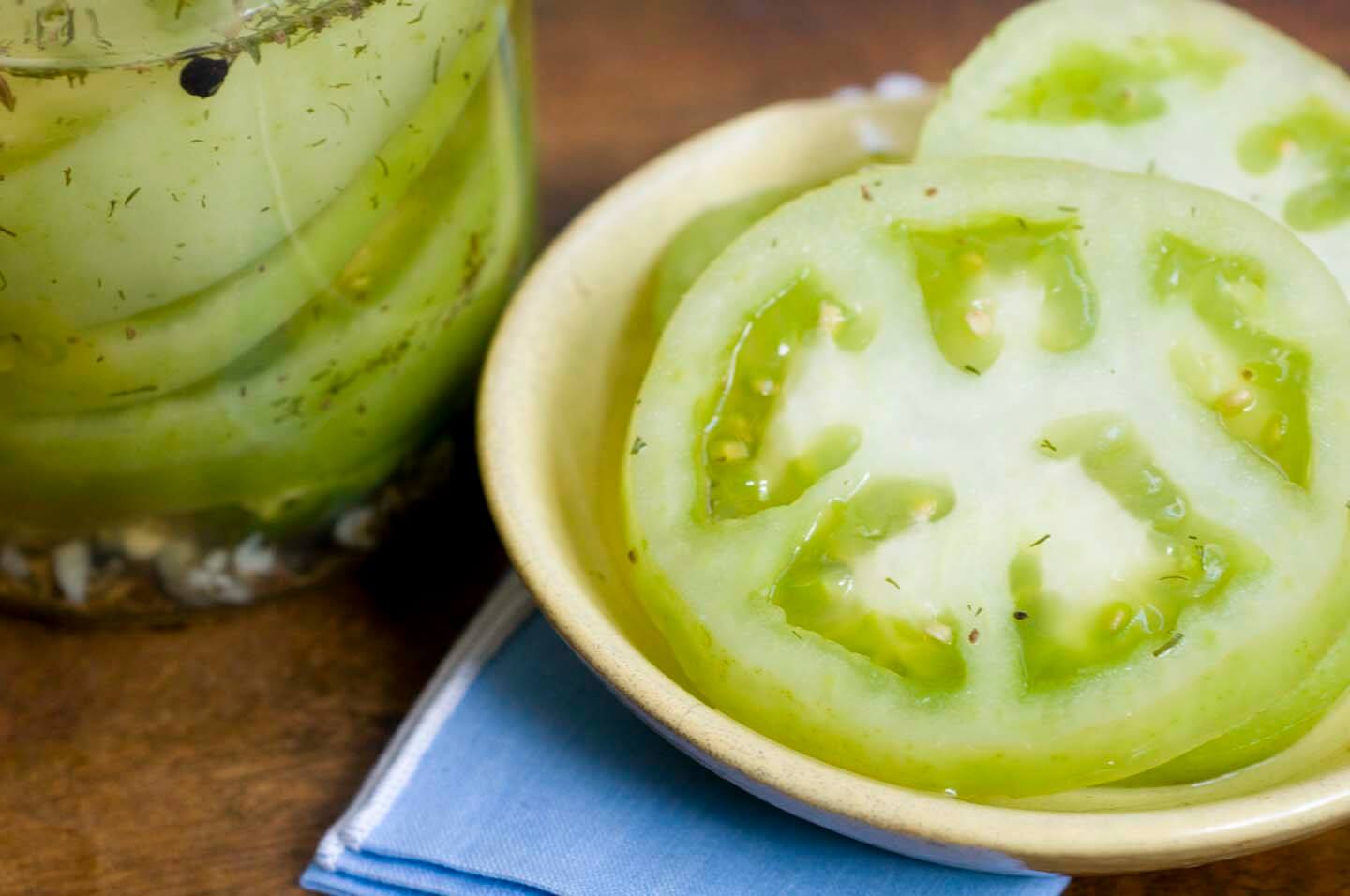 Green tomatoes are simply unripe tomatoes. While many enjoy frying green tomatoes, they are excellent as a tangy, crunchy pickle, too. They go well on sandwiches, with barbecue, grilled meats, on hot dogs or simply straight out of the jar.
Pickled green tomatoes
Ingredients
2

pounds

green tomatoes (about 4 or 5), thinly sliced

1

jalapeño chile, stems removed, cut in half lengthwise

1

teaspoon

cumin seeds

1

teaspoon

peppercorns

1

teaspoon

celery seed

1

teaspoon

dill seed

2

cloves

garlic, minced

1

cup

white vinegar

1

tablespoons

sea salt
Special equipment
2

wide-mouth pint jars or 1 wide-mouth quart jar

sterilized
Instructions
Evenly distribute the sliced green tomatoes, sliced jalapeños, cumin seeds, peppercorns, celery seed, dill seed and garlic into the jars. In a saucepan, bring to a boil 1 cup of water, the vinegar, and sea salt. Pour the boiling vinegar mixture into the jars leaving a bit of headspace. Cover with lid and fasten with rings. Allow to cool and then refrigerate. They will be ready after 4 hours and will last for 1 month in the refrigerator.

Alternatively, you can place the covered jars in a canning pot or stockpot, cover the jars with water, bring to a boil and then cook on high for 10 minutes. Remove the jars with tongs and then allow to cool. If you are processing this way, make sure that your lids have never been used before, as they will only seal once. These jars will not require refrigeration until after opening.