It doesn't take much to please me. Give me a big, steaming bowl of charra beans, borracho beans or even plain, porky pinto beans and I will be delighted.
Beans were a big part of my diet growing up. At least once a week, we'd have beans for supper, either in the guise of bean salad or in big bowls served with a side of cornbread or tortillas. Sometimes it would be black beans and sometimes it would be navy beans but our core staple was pinto beans. As my mom says, "Pinto beans are close to a perfect food."
Mom would soak them overnight and slow cook them all day with garlic, onions, spices and her secret ingredient—jalapeño juice from jalapeño pickles. She'd add pork if it was available, but it was the jalapeno juice that gave her beans their fantastic flavor.
When I was little, I figured that we ate beans all the time because we were poor. But when our economic situation turned for the better we continued to eat beans. Why? Because we just enjoyed eating them so much.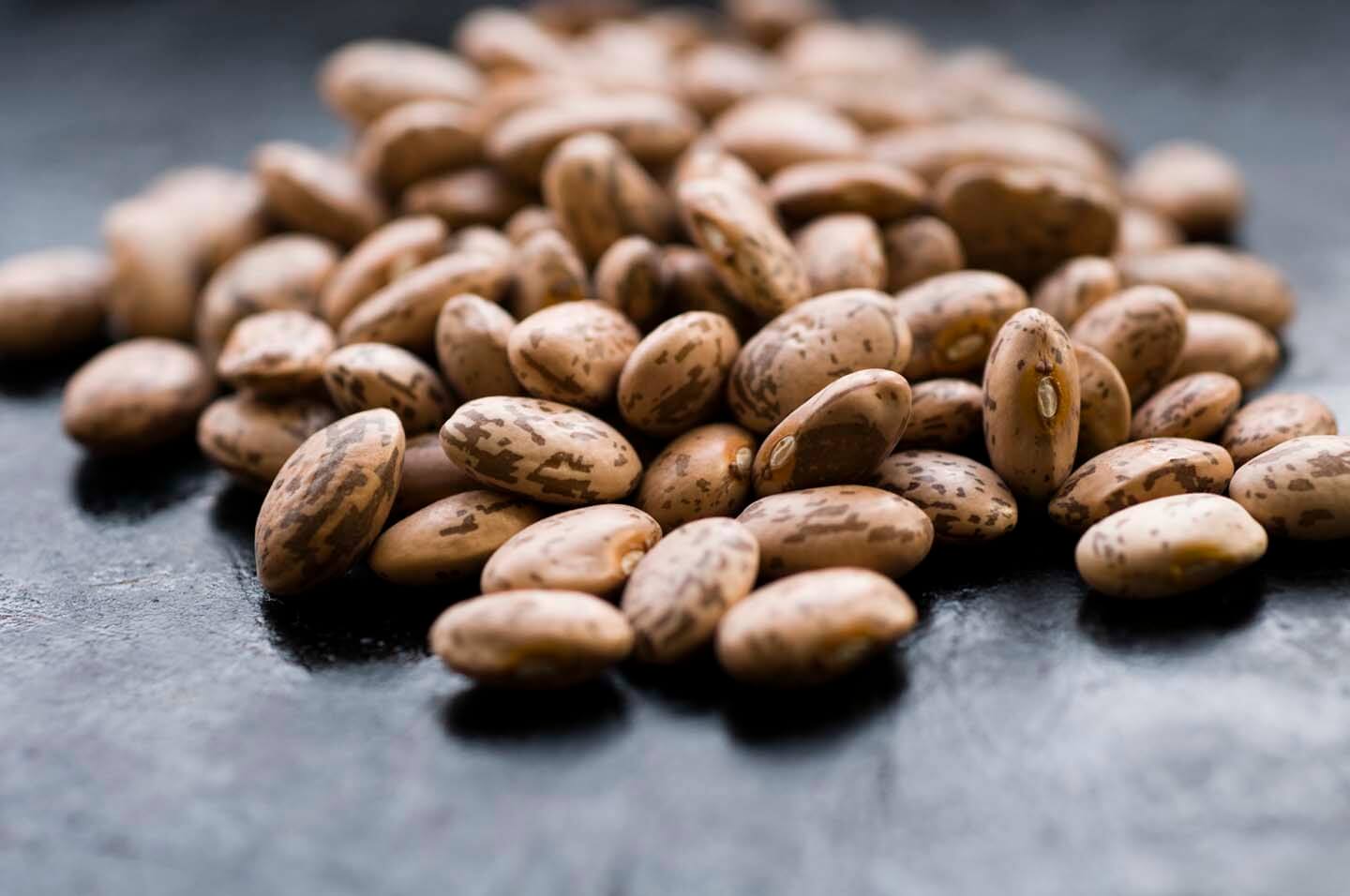 I wasn't alone in loving these beans; I had a friend who claimed them as her favorite food as well and she was known for being a picky eater, especially when it came to eating at our house. See, my mom was a health-food nut who had a reputation of being quite liberal with the wheat germ. And (it seemed) that not a dish was prepared without the addition of the cardboard-flavored sawdust stuff. (I have to admit, however, I actually enjoy wheat germ now that I'm more sophisticated, but that will just be our secret.)
I hated it—but since she was my mom, unless I wanted to starve I had to eat everything she gave me. My particular friend, however, had the luxury of not eating one of mom's wheat-germ concoctions. Without fail, she refused to touch just about everything my mom offered.
Except for mom's pinto beans.
We couldn't' figure out why that was the only thing my friend would eat until she revealed her reason: it was just about the only thing my mom made that was wheat-germ free!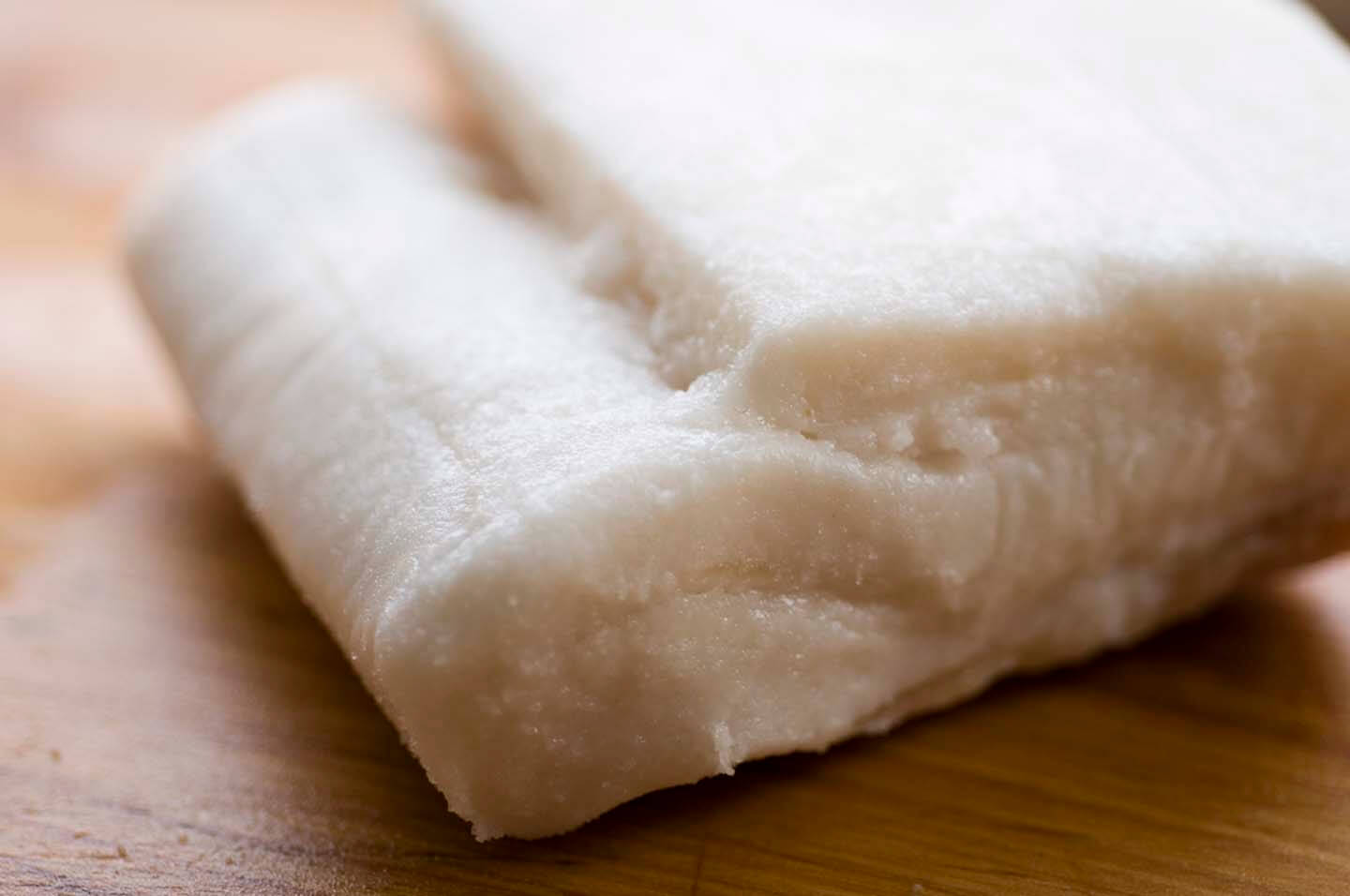 Beans are still one of my favorite meals. I make them a bit different from my mom but I don't know if my method, which entails more work, is superior to hers or not.
Being a fan of a the addition of meat for flavor, I cook my beans with a slab of salt pork. I also add a puree of cooked bacon, tomatoes and cilantro at the end, and a bottle of beer if I'm feeling particularly decadent. But to be honest, a simple pot of pintos made in her method is equally delicious; especially with a thick wedge of cornbread that will not only soak up the juice but will also pair with the beans to make a complete protein.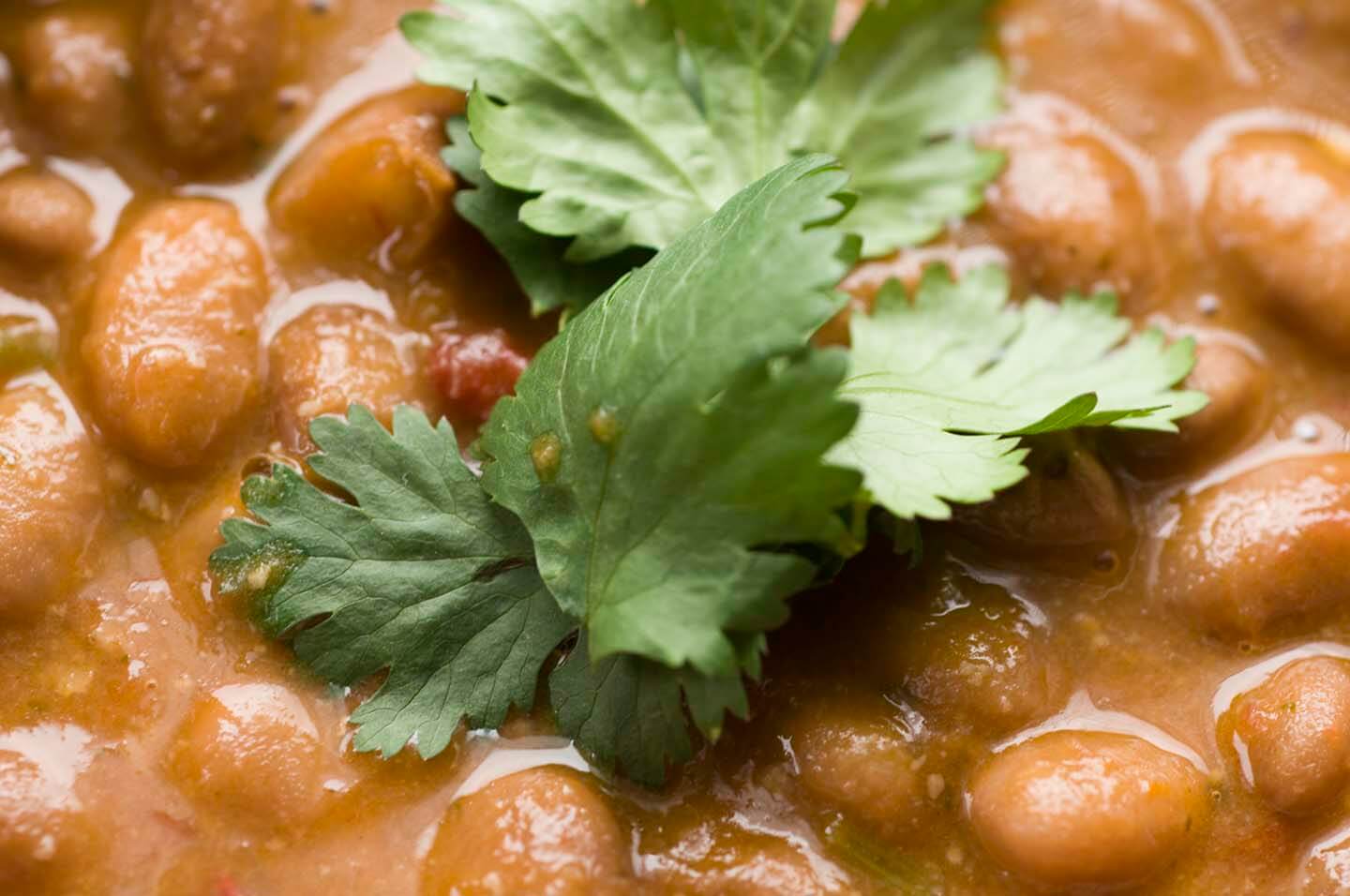 I enjoy making a pot on Sunday afternoons, which makes for a satisfying Sunday supper. Leftovers are also welcome for easy lunches or quick mid-week dinners, especially since these beans are even better the next day.
But the best thing about eating beans is the joy they bring with both little effort and little price. And they fill up both my belly and my heart, with good, warm feelings of health, love and home. They are my comfort food.
—————
Would you like more Homesick Texan? Well, I've started offering additional recipes for paid subscribers to help with the costs of running the site. While I'm not taking anything away, if you'd like to support Homesick Texan and have access to exclusive, never-seen-before subscriber-only posts, please consider becoming a member; annual subscriptions are as low as $25. Thank you for reading, your consideration, and your support!
—————
Big pot of pinto beans
Ingredients
1

pound

dry pinto beans

1

tablespoon

kosher salt

3

cloves

garlic, minced

1

cup

diced onion

1/4

pound

salt pork

1/4

cup

jalapeno pickle juice

Salt taste
Instructions
Rinse and sort your beans, then soak. You can either cover the beans with 1 inch of water and soak overnight or bring water to a boil, remove from heat and cover for 1 hour.

Drain the beans and cover with 2 inches fresh water. Add to the pot the salt, the garlic, onion, and salt pork. Bring pot to a boil and then cover and reduce heat to a simmer. After about an hour, stir in the jalapeño pickle juice, then continue cooking, until desired texture.Remove salt pork and serve.
Notes
Variation: Frijoles a la charra
Ingredients:
1 pot of beans
4 slices cooked bacon
1 (14-ounce) canned diced tomatoes with juices
3 jalapenos, seeded, stemmed, and chopped
2 chipotles in adobo, chopped
1 cup chopped cilantro
Place in a blender the bacon, tomatoes, jalapeños chipotle and cilantro. Stir into the pot of beans let simmer together for 20 minutes.
Variation: Borracho beans
Add 12-ounces of dark beer, such as Modelo Negro, to the a la charra pot of beans, stir, and cook for 10 minutes.