You could be forgiven for thinking that shypoke eggs were indeed what they claimed to be. The wide white outer ring circling a bright orange raised lump certainly gives the appearance of an egg.
If you look closer, however, you'll notice that the rise comes from pickled jalapeños, and it's not egg protein but instead melted white and yellow cheeses that provide the color. Shypoke eggs are not what they seem.
The first time I encountered this San Antonio specialty, like many, I believed them to be a fried egg. Though when I learned that instead, it was a Tex-Mex appetizer, I was even more intrigued. The concept was incredibly clever.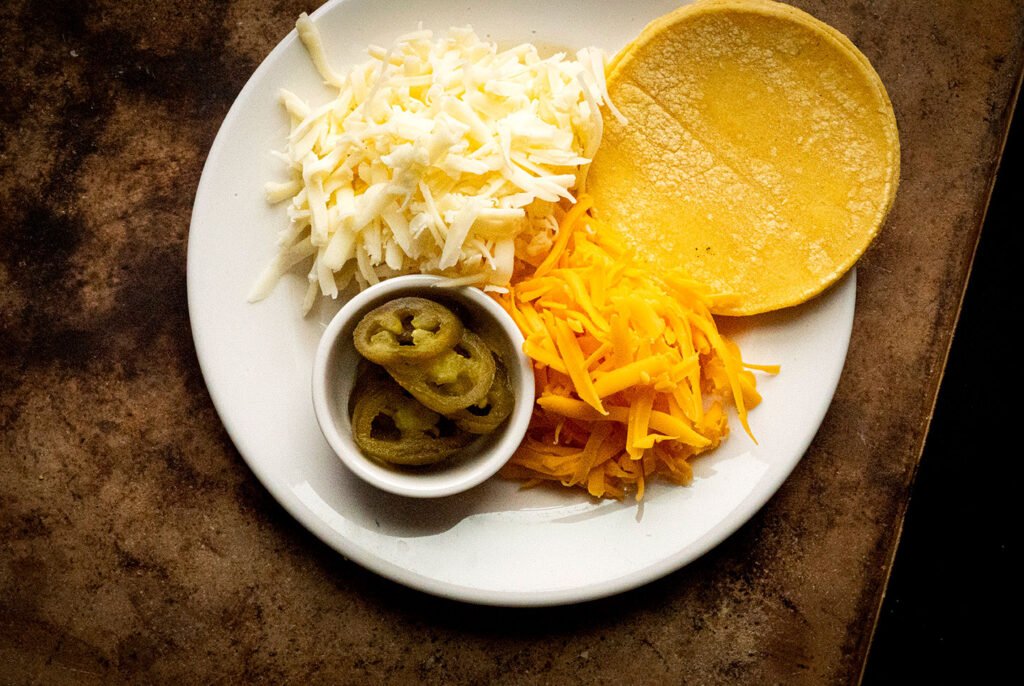 The history of the shypoke egg goes back to a man named Loyal D. Hipp. In 1950 he opened a beer joint on San Antonio's McCullough Street called Hipp's Bubble Room. It had a festive atmosphere as it was decorated with Christmas lights and a toy train that encircled the bar.
Specialties of the house were cold beer, greasy burgers, and the previously mentioned shypoke eggs. The latter was Hipp's nod to nachos, which at that time was a new Tex-Mex dish.
As the story goes, in 1943 Ingacio Anaya had created nachos at the Victory Room in Piedras Negras, which is across the border from the military town of Eagle Pass, Texas. A group of Army wives were visiting and asked him to provide a snack to go with their drinks.
Anaya improvised by crisping up corn tortillas, cutting them into quarters, and then layering each with cheese and jalapeño before melting. He called his creation Nacho's especiales, which translates to Nacho's specials, with Nacho being a nickname for Ignacio.
In the early 1950s, this border creation had made its way along the border and across South Texas, and had become a frequent addition to menus. During this time, Loyal and his son Dick had a plate of nachos in Nuevo Laredo. As they ate, Loyal decided to make some changes to the original format. The shypoke eggs were the result.
Much like the chicken and egg story, it's not clear if the optical illusion came first or simply his idea for a round nacho with two types of cheeses. No matter, his creation looked like an egg and he gave it the name shypoke because the word refers to an imaginary bird, which these eggs most certainly were.
In 1960, Dick opened his own joint, Little Hipp's, a few yards away from his father's place. His menu also included the shypoke eggs. In 1974, Dick opened a shypoke eggs booth at San Antonio's Night in Old San Antonio (NIOSA) festival during Fiesta, and this is when the snack gained massive appeal. Even today, they are still served and its booth often has the longest lines.
After Little Hipp's closed in 2002, one of its cooks, a man named Tim Lang, opened a restaurant called Timbo's. With the Hipp family's blessing, he also included the eggs on his menu. It's since closed, however, which leaves only the Fiesta booth as the only commercial venue to offer them. I decided to try my hand at making them at home.
Now, the ones offered at Fiesta and the eggs' previous restaurant homes used American cheese. When making mine, however, I went with Monterey Jack for the white ring and yellow medium Cheddar for my "yolk."
While you can make these with regular six-inch corn tortillas, I picked up some small three-inch corn tortillas that are targeted for street tacos and found they made the snack more portable. I fry my tortillas but round tortilla chips could also be used, too.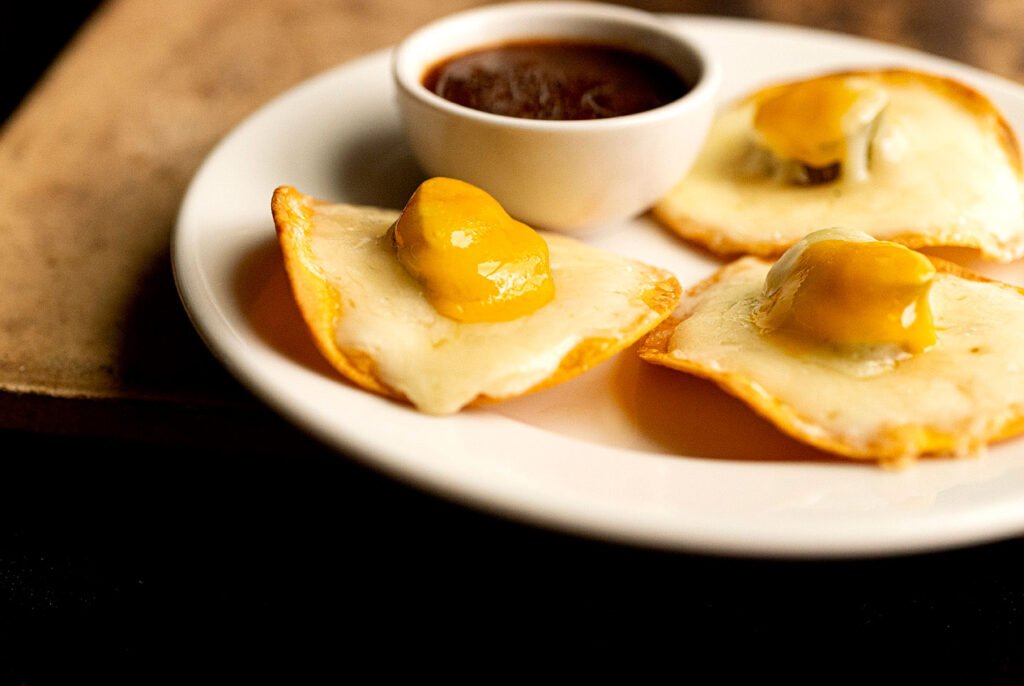 Here is a recipe that provides some guidance in terms of the amounts of cheese used and timing. Though if you have any experience making proper nachos, you'll not only find this very similar but also a loose dish that can be accommodated for your own needs, too. Serve with salsa on the side.
—————
Would you like more Homesick Texan? Well, I've started offering additional recipes for paid subscribers to help with the costs of running the site. While I'm not taking anything away, if you'd like to support Homesick Texan and have access to exclusive, never-seen-before subscriber-only posts, please consider becoming a member; annual subscriptions are as low as $25. Thank you for reading, your consideration, and your support!
—————
Shypoke eggs
Ingredients
2

tablespoons

safflower oil

16

(3-inch) corn tortillas

16-32

pickled jalapeño slices

8

ounces

Monterey Jack, shredded

4

ounces

yellow Cheddar, cut into 16 small squares

Salsa, for serving
Instructions
Preheat the oven to 425°F.

Pour the oil onto a sheet pan and then arrange the tortillas on it, spreading them around on both sides so they are coated in the oil. Bake on a middle rack for 15-17 minutes or until the tortillas are crisp. Remove from the oven.

Arrange an oven rack 6 inches from the heating element. Turn on the broiler.

After a few minutes, when cool enough to handle, arrange the tortillas evenly spaced across the sheet pan if they're not already.

On each crisped tortilla, place in the center 1 or 2 pickled jalapeño slices. Next, sprinkle 1 tablespoon of shredded Monterey Jack cheese evenly over the tortilla and jalapeño. Lastly, place a yellow Cheddar square in the center over the pepper.

When all are topped, place the pan under the broiler and cook until the cheese has melted, 1-2 minutes. Serve immediately with salsa.