My friend was confused. She had heard me order a soft cheese taco plate, but when it arrived, she pointed at it and said, "What's that? Those are enchiladas not tacos."
To the uninitiated I could see why this would be a common assumption. While soft cheese tacos may appear to be enchiladas, as indeed they are rolled corn tortillas stuffed with cheese and smothered in sauce, in this case the sauce in question is not a chile gravy or a salsa verde, but instead chile con queso.
So why are called tacos and not enchiladas with queso? Well, it's a matter of semantics. An enchilada is known as such because the tortillas have been dipped into a chile-based salsa. The Spanish verb enchilar, from which the word enchilada derives, means to season with chile pepper. While there are jalapeños in the queso, that sauce's foundation is dairy not peppers, and so these rolled, stuffed, and sauced tortillas are not technically enchiladas.
No matter their quirky name, however, this addition to the Tex-Mex canon would probably still be unfamiliar to you if you're not from the Dallas-Fort Worth area, as their presence is largely concentrated to North Texas. Though if you're a queso fan, this is clearly a shame as what's not to enjoy about cheese, tortillas, and more cheese?
These tacos can appear on their own, usually with a side of rice and beans. They also are a popular item on combination platters, often slid onto the plate between a tamale and a beef enchilada. Either way you savor them, however, know that they are fine eating. To enjoy a soft cheese taco is to experience comfort that doesn't require much thought beyond enjoying the natural mood enhancers brought by the dairy and peppers.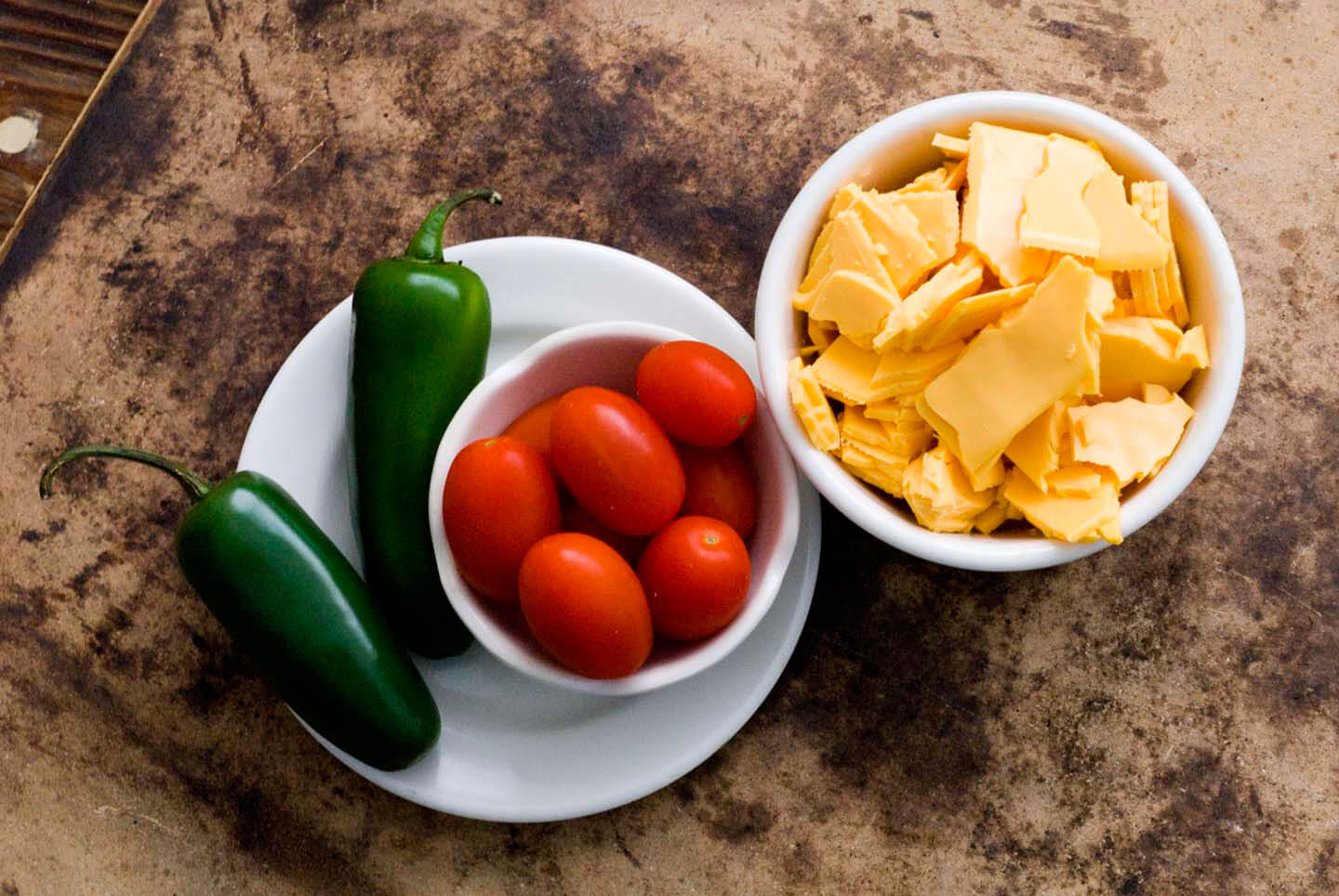 Now, curious about the taco's history, I traced the earliest appearance of a recipe in a San Antonio cookbook published in 1937. These differed than the ones served today as these were smothered in a tomato salsa. But the presence of a softly cooked rolled corn tortillas stuffed with melted cheese, as opposed to say a folded tortilla or even a crispy tortilla, marked the arrival of something different.
From the 1940s through the 1950s, the soft cheese taco began appearing across the state of Texas, and if you were a fan, you could order one from Corpus Christi to Denton. While I don't know if the versions on offer were served with tomato salsa, by the 1950s they would sometimes be advertised as a soft cheese taco with chile con queso, so I assume that was the prevailing style. Their heyday was brief, however, and by the 1960s they'd fallen off most menus and were concentrated mainly in North Texas.
Because they can be an elusive dish, if you crave them I recommend making them at home. They're not difficult and if you've ever prepared enchiladas, the process is similar. First you make a chile con queso, then you load hot corn tortillas with shredded cheese, roll, bake until melted, then smother in sauce.
One anomaly of the soft cheese taco is that often the cheese stuffed into the tortilla is cheddar or Monterey Jack or a combination, though the queso is pure processed cheese. The contrast between the two, one sharp and one creamy, works well. For additional piquancy, I add diced onions to my filling and serve with tangy pickled jalapeño slices, though these embellishments are optional.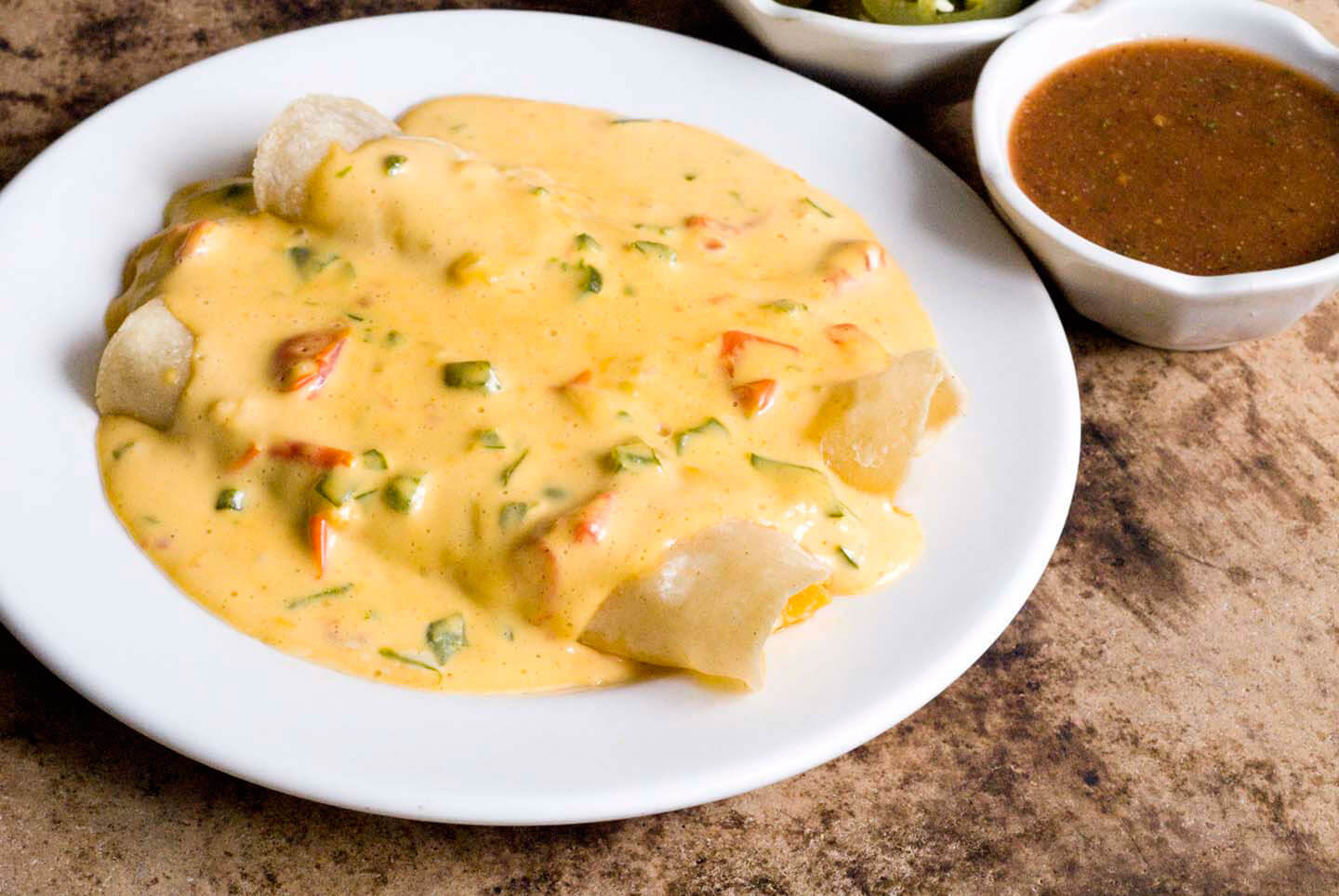 When I shared soft cheese tacos in my first book, a friend from Dallas that lives in New York was over the moon. "You don't hear about these often," she said. And unless you're from that part of the state it's true. I also included a version in my recent Queso book, for obvious reasons. But I thought it was time to place a recipe on the blog, as well. Soft cheese tacos are certainly deserving of all the love.
—————
Would you like more Homesick Texan? Well, I've started offering additional recipes for paid subscribers to help with the costs of running the site. While I'm not taking anything away, if you'd like to support Homesick Texan and have access to exclusive, never-seen-before subscriber-only posts, please consider becoming a member; annual subscriptions are as low as $25. Thank you for reading, your consideration, and your support!
—————
Soft cheese tacos
Ingredients
For the chile con queso:
2

tablespoons

unsalted butter

1/4

cup

diced yellow onion

4

jalapeños, seeded and diced

2

cloves

garlic, minced

3/4

cup

diced grape tomatoes

2

tablespoons

cornstarch

1

cup

whole milk

1

cup

water

1

pound

American cheese, chopped or shredded

1/2

teaspoon

kosher salt

1/2

teaspoon

ground cumin

1/4

teaspoon

cayenne
For the soft cheese tacos:
2

tablespoons

vegetable oil

12

corn tortillas

12

ounces

(3 cups) Colby Jack, shredded

1/4

cup

diced yellow onion (optional)

Sliced pickled jalapeños, for serving
Instructions
Preheat the oven to 350°F.

To make the queso, in a 2-quart saucepan, heat the butter on medium-low. Add the onion and jalapeños and while occasionally stirring cook until softened, about 5 minutes. Add the garlic and tomatoes and cook for 30 more seconds.

Whisk together the cornstarch, milk, and water until well combined then pour into the pot. Bring to a simmer and while stirring, cook for a couple of minutes until it thickens, then add the American cheese. Turn the heat down to low and while stirring cook until the cheese has melted. Stir in the salt, cumin, cayenne then taste and adjust seasonings. Turn off the heat.

For the soft cheese tacos, pour the oil into a 9x13 baking dish. To quickly warm the tortillas, place them in the baking dish (it's okay if they overlap) and make sure they get covered in the oil. Place uncovered in the oven for 3 to 5 minutes or until soft and warm. Remove the tortillas from the baking pan and keep covered.

To assemble the tacos, place a warm tortilla on a clean surface and add 1/4 cup of the shredded Colby Jack down the center of the tortilla then layer on top 1 teaspoon of the onions, if using. Roll the tortilla then place seamed side down in the baking dish. Repeat with the remaining tortillas.

Bake covered for 10 to 15 minutes or until the cheese in the tacos has melted. As they near the end of baking, reheat the queso on low, stirring occasionally. Once the cheese in the tacos has melted, remove from the oven and then pour the queso evenly over the tacos. Serve warm with sliced pickled jalapeños for garnishing on the side.
Notes
I like to buy my American cheese from the deli counter so I don't have to unwrap lots of individual slices. Kraft also offers an American cheese in a 1-pound package with unwrapped slices called Deli Deluxe, and it's very good, as well. Though if all you can find is wrapped American cheese that will work, too.