Have ever bought an ingredient just because it's so darn pretty? That happened to me at the farmers market this week—I saw a basket of red onions and was dazzled by their deep color and delicate texture. They were exquisite and while I didn't need them, I sure did want them. So I paid the farmer and proudly brought the basket home.
Then it occurred to me—what am I going to do with all these onions?
We eat a lot of onions in my family. My grandma grows them at her farm, and is always tossing them into dishes—raw or cooked. My mom is also an onion fanatic. If you ever hear her talk about her favorite Tex-Mex dish, you'd swear that the cheese enchiladas were merely a vehicle for her true desire—that shower of diced, white onions on top.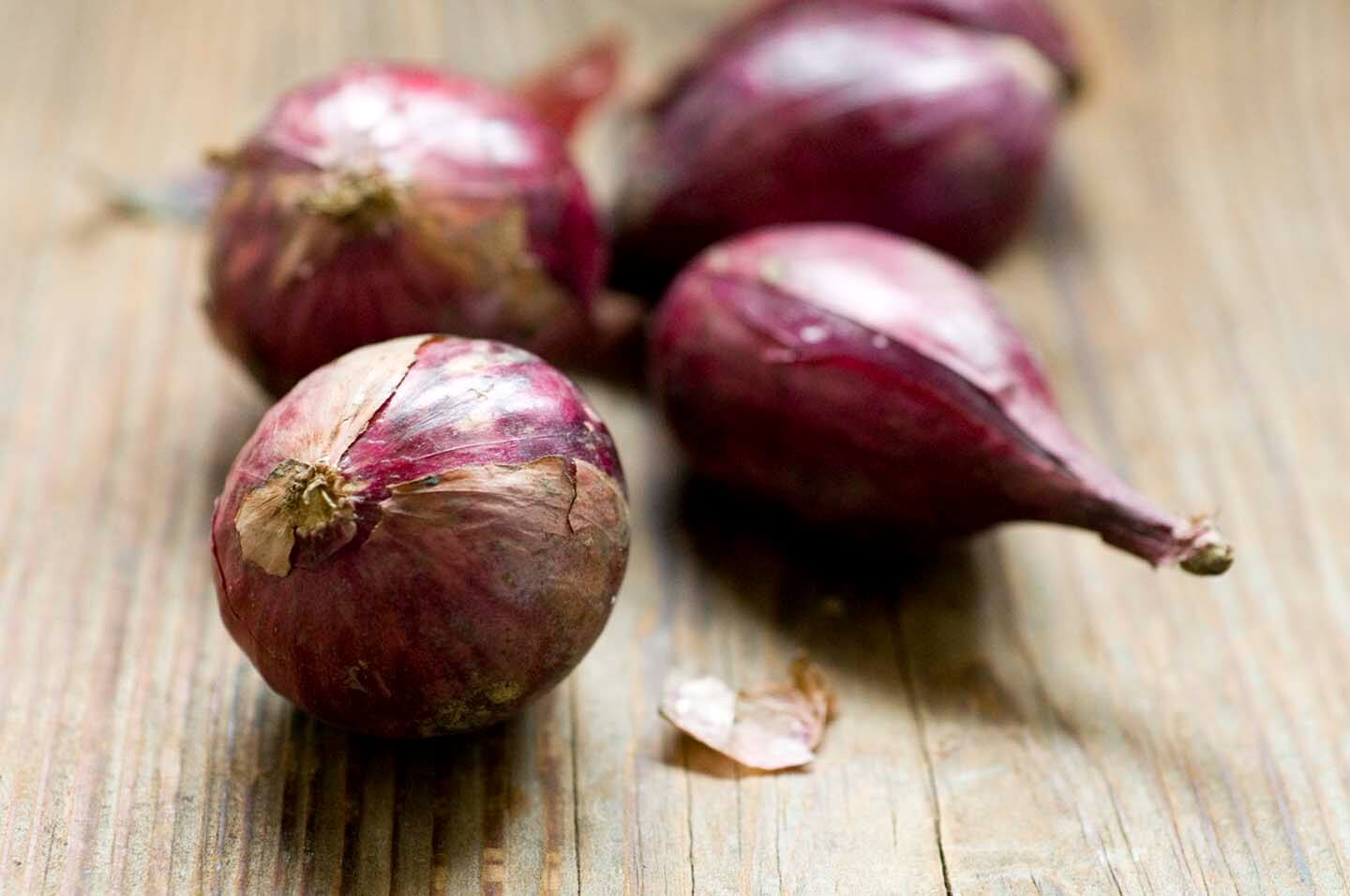 With an onion-loving lineage such as that, it's kind of strange that I didn't embrace them until later in life. Growing up, if a few onions made it onto my plate I'd quickly pass them to someone else. Fortunately, those dark days are long gone and it's a rare meal where I don't do something with an onion.
That said, when confronted with so many, I was stumped as to why I thought it was a good idea to bring them home. Onions last a long time and it's a rare savory recipe that doesn't call for them. But my kitchen is tiny with little storage space; I needed a way to use a lot, fast. When exploring my options, I considered making soup or a tart until a friend said, "You should make red onion jam."
And you know what? She was correct.
There are countless recipes out there for onion jam and I took inspiration from one I found from Texas Monthly. One thing that struck me as strange about most recipes is that they called for brown sugar. I decided to scratch that ingredient, as I find slow cooked onions are plenty sweet on their own. But I do like a little heat with my sweetness, so I threw in some chipotle chiles to give the onion jam some spice and spark.
Have you ever cooked something and been unable to stop tasting it? Yep, that was me with this jam, and as it neared the end of the cooking process, I kept marveling at how a huge pile of onions could reduce to something so rich, sweet and savory. This stuff is good.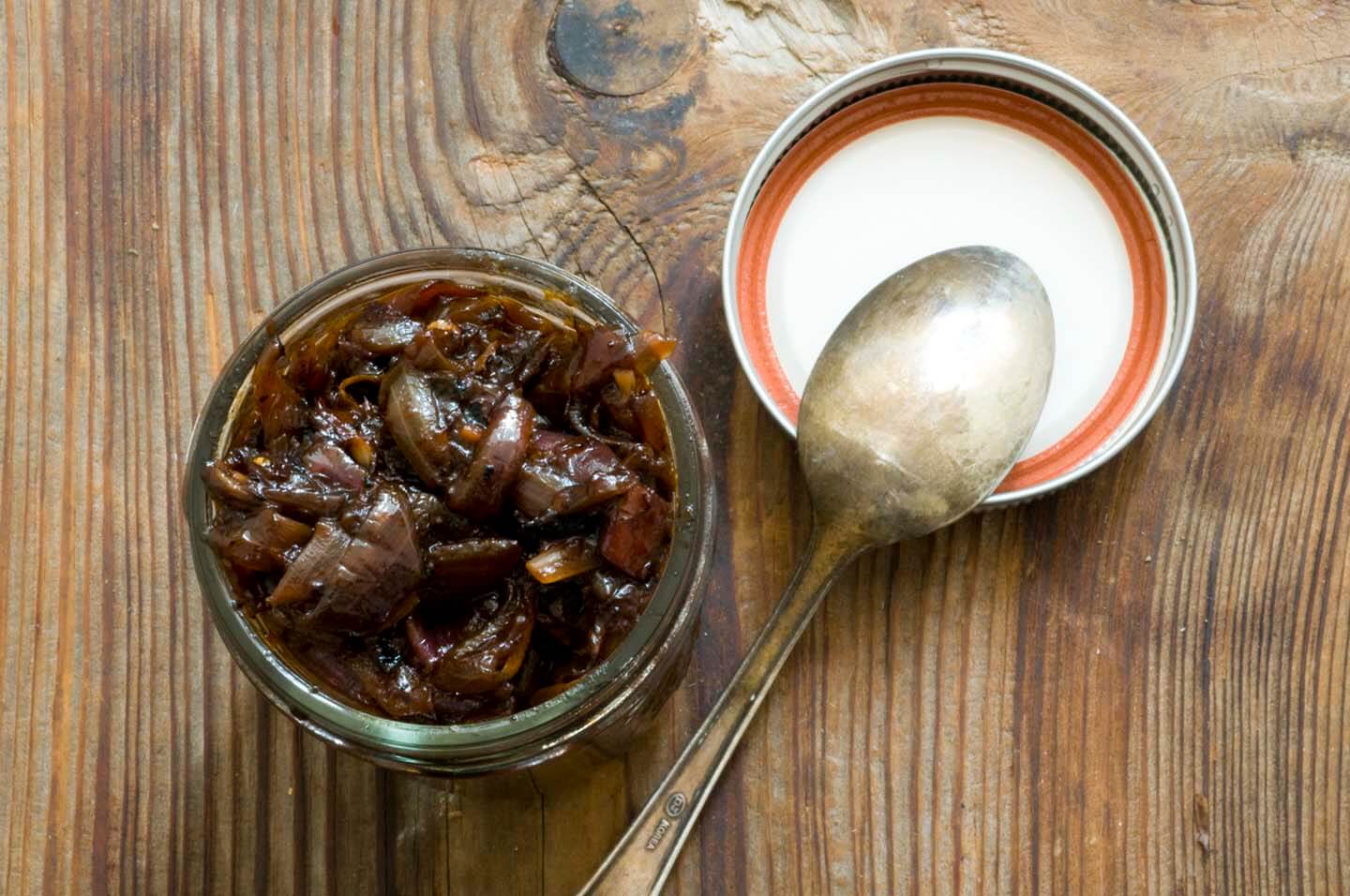 So what do you do with spicy red onion jam? Well, it's a natural partner with roasted or grilled meats, and would be incredible on a cheeseburger, a steak or even a cheese quesadilla. And if you stir it into softened cream cheese, goat cheese or sour cream, you will have just made the world's best onion dip.
Though, if you're like me, you might find yourself eating it straight from the jar with a spoon.
Spicy red onion jam
Ingredients
2

tablespoons

olive oil

1 1/2

pounds

red onions, peeled and sliced into slivers

4

cloves

garlic, sliced

2

chipotle chiles in adobo, diced

1/2

cup

balsamic vinegar

1/8

teaspoon

cayenne

Salt to taste
Instructions
On low heat, heat the oil in a large skillet. Add the onions and garlic, and while occasionally stirring, cook for 10 minutes or until softened.

Cover the skillet, and cook for 20 more minutes, stirring once. Uncover the skillet and add the chipotle chiles, balsamic vinegar and cayenne. Stirring often, cook until the vinegar is reduced and onions are softened and a dark, red brown, about 10-15 minutes. Add salt to taste. Serve warm or at room temperature. Will keep in the refrigerator for 2 weeks.