Squash casserole, Dallas cafeteria style
The past couple of years have not been kind to restaurants and we've lost quite a few. One that has been lamented is Highland Park Cafeteria, a Dallas comfort-food mainstay that served people from all walks of life for over 95 years before it closed its doors last year.
Growing up in Houston, my family frequented Luby's, so Highland Park Cafeteria wasn't a place I visited often. In fact, the only memory I have of going there was during college.
A friend and I were visiting her grandmother who lived close by, and she took us there for dinner, as it was her favorite place to eat. What we ate that evening has been forgotten. But I would be surprised if the cafeteria's beloved squash casserole was not part of our meal
Now, there are many ways to make a squash casserole, which is always a fine way to use up the season's yellow crookneck squash and/or zucchini bounty. For instance, I enjoy making it into a Tex-Mex style dish with tortilla chips, Ro-tel tomatoes, and lots of cheese. Though it's also enjoyable baked with saltines, eggs, and peppers, or simply sautéed with aromatics and green chiles.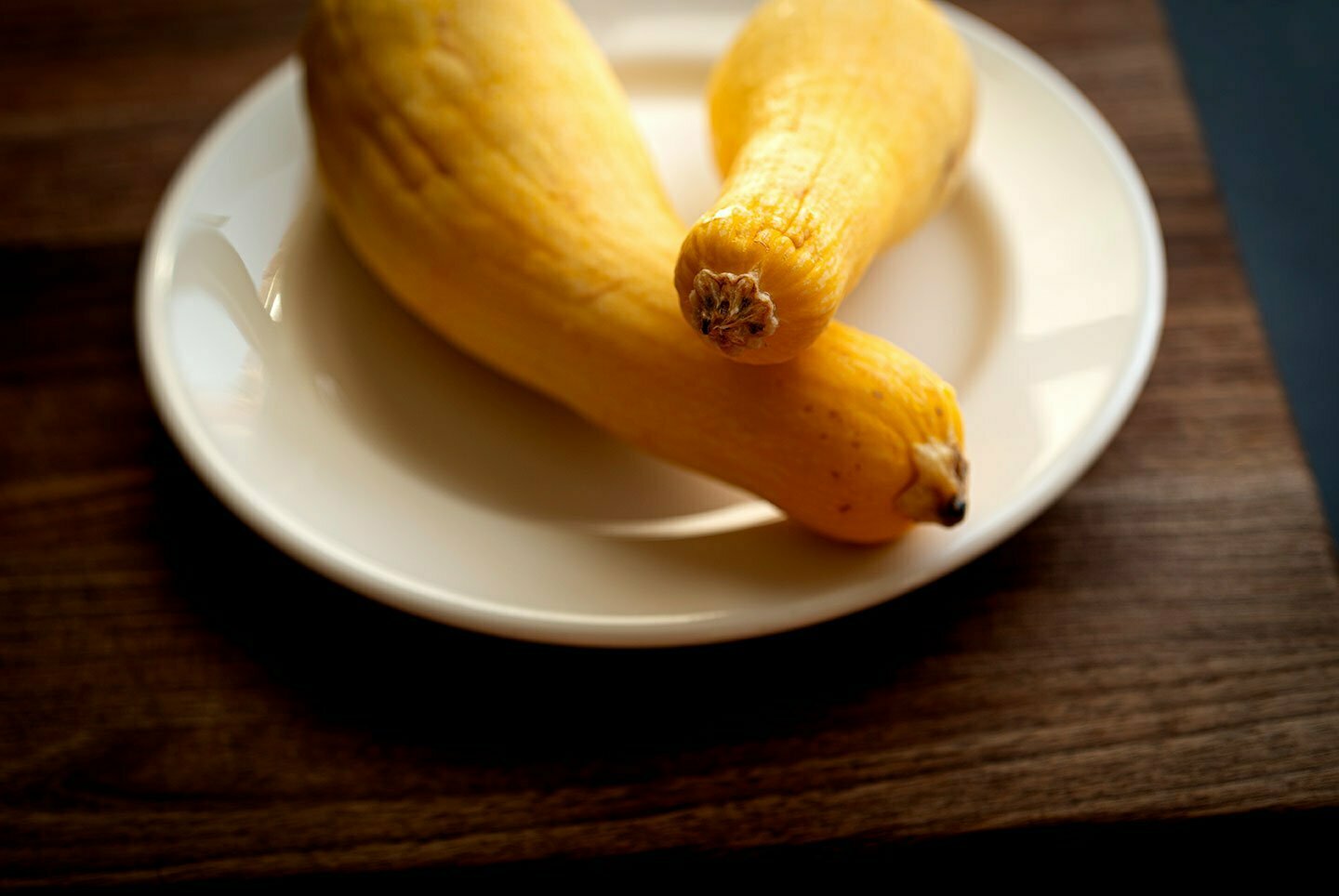 Highland Park's version also used crackers to hold everything together, but the rest of the ingredient list was brief as it only called for onions, butter, and salt, and pepper. Or at least, that's what I've heard. Because the owners of the cafeteria haven't ruled out returning in another location, their methods are still a guarded secret.
Many years ago, however, The Dallas Morning News, published a recipe for what it believed was a close rendition to this prized casserole. Recently, when looking for ways to cook yellow squash and onions from my family's farm, I decided to use the article as a guide.
The procedure is simple. First, you cook the onion and squash until soft. Then you stir in half-and-half and season the squash with salt and pepper. A handful of crushed saltines are blended into the mix, then you top everything with more crackers and butter, then bake it until it's browned and bubbling.
The Morning News was absent any measurements, so I had to come up with my own. I will also confess that reading the recipe and even preparing it the first time didn't inspire hope that it would turn out very good. I was wrong, and it was spectacular. And that's the brilliance of this method, as the squash is allowed to shine.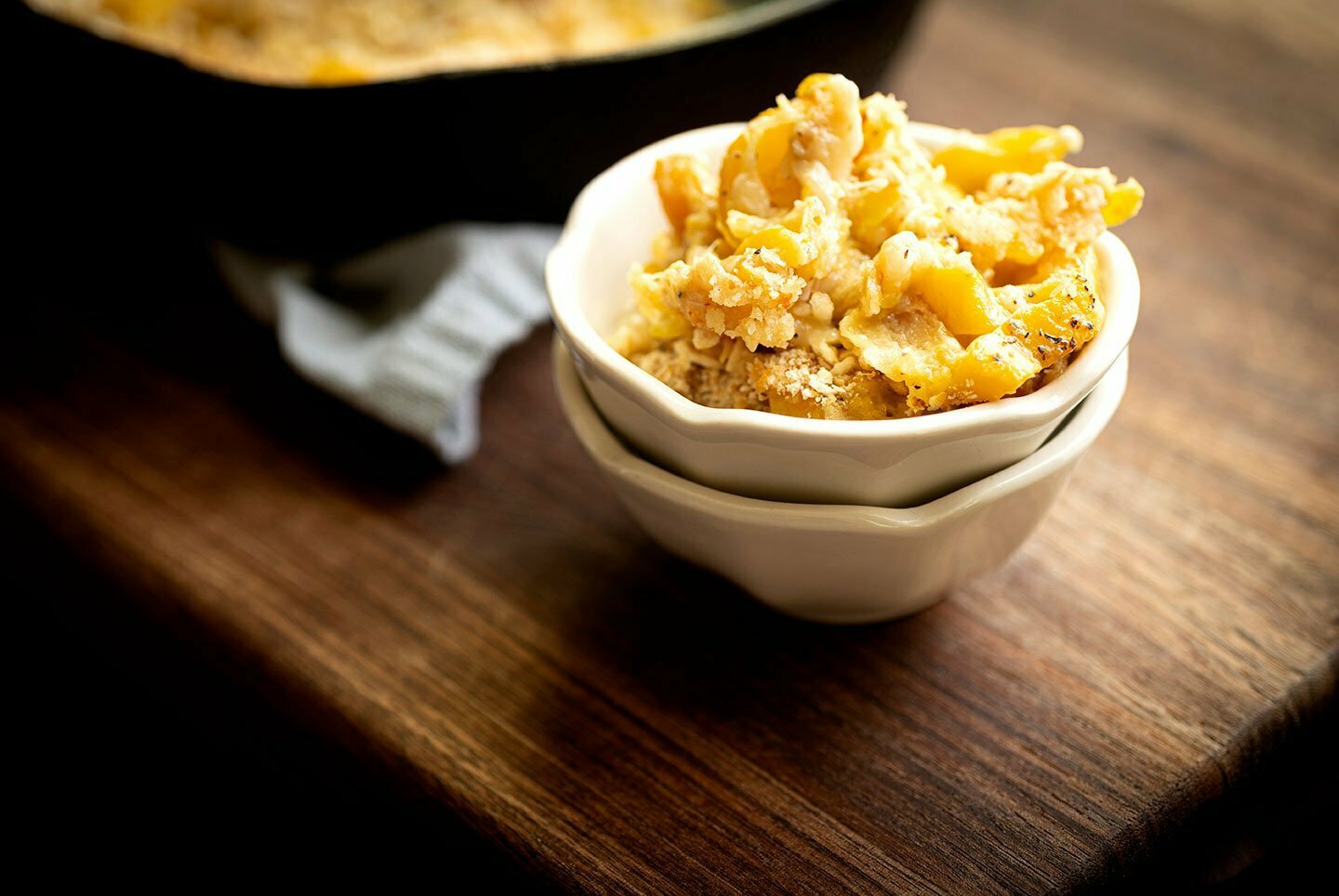 It's also not too heavy, which is a benefit when it's hot outside. Sure, the oven is on briefly, but the end dish is comforting and worth the slight bit of time. Does it taste like the one so many grew up eating? I don't know, but it's elegant and easy, and a new welcome addition to my family's table and repertoire of ways to prepare summer squash.
—————
Would you like more Homesick Texan? Well, I've started offering additional recipes for paid subscribers to help with the costs of running the site. While I'm not taking anything away, if you'd like to support Homesick Texan and have access to exclusive, never-seen-before subscriber-only posts, please consider becoming a member; annual subscriptions are as low as $25. Thank you for reading, your consideration, and your support!
—————
Squash casserole, Dallas cafeteria style
Ingredients
6

tablespoons

unsalted butter

1

medium yellow onion, diced

2

pounds

yellow squash (about 4-5, depending on size), cut into half-moons

1

teaspoon

kosher salt

½

teaspoon

black pepper

¼

cup

half-and-half

1

cup

crushed saltines
Instructions
Preheat the oven to 350°F.

In a large cast-iron skillet, melt the butter on medium-low heat. Once melted, pour half the butter into a bowl, and set aside, leaving the rest in the skillet.

Add the onions to the skillet, and while occasionally stirring, cook until softened and fragrant, about 5 minutes.

Add the squash to the skillet, and while occasionally stirring, cook until the squash is softened, and any liquid released by the squash has evaporated, about 10 minutes.

Season the squash with the salt and pepper, then stir in the half-and-half until well blended. Stir in half of the crushed crackers until well blended, then taste and adjust seasonings if needed.

Evenly sprinkle the remaining crushed crackers on top, then drizzle the remaining melted butter over the crackers.

Bake uncovered in the skillet (or you can trasnfer it to a greased baking dish, if you prefer) at 350°F for 25-30 minutes or until lightly browned. Serve warm.