When I lived in Austin in my early 20s, I became obsessed with baking pizza at home. At least once a week, I'd…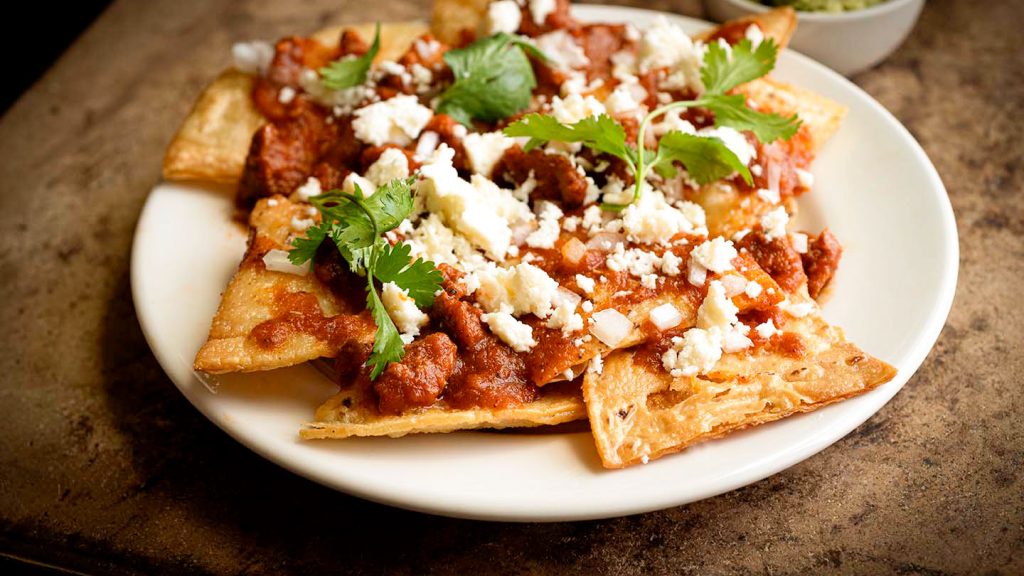 The other day I participated in a conversation about the difference between chilaquiles and migas. As I've noted before, the two are often…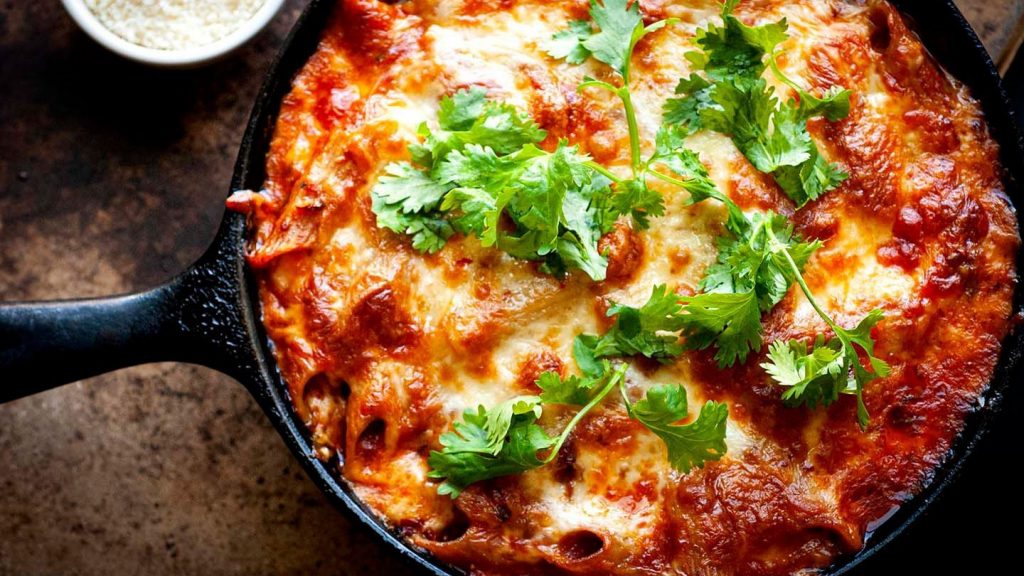 Back when I was learning to cook, one of my favorite combinations was pasta, sauce, cheese, and ricotta. That summer, I waited tables…
When it comes to comfort food, refried beans are at the top of my list. Ever since I could remember, they were my…
Summer squash, zucchini, corn, and chorizo are nestled into corn tortillas and topped with avocado for this late summer taco. An excellent way to use up your garden's bounty.
If you like the marriage of succulent meat with spicy chipotles, you should try pork tinga, a Pueblan stewed dish of pork and chorizo that makes a fine filling for tacos.
Spicy chorizo sausage, jalapeños, scrambled eggs, and Monterey Jack cheese are baked until bubbling on top of a flaky biscuit crust in this breakfast pizza.
A year or so ago, I was visiting Texas in August and stopped by my grandma's farm to say howdy. She asked if…
Spicy, savory fried pies stuffed with chorizo, jalapeños, cheese, and refried beans.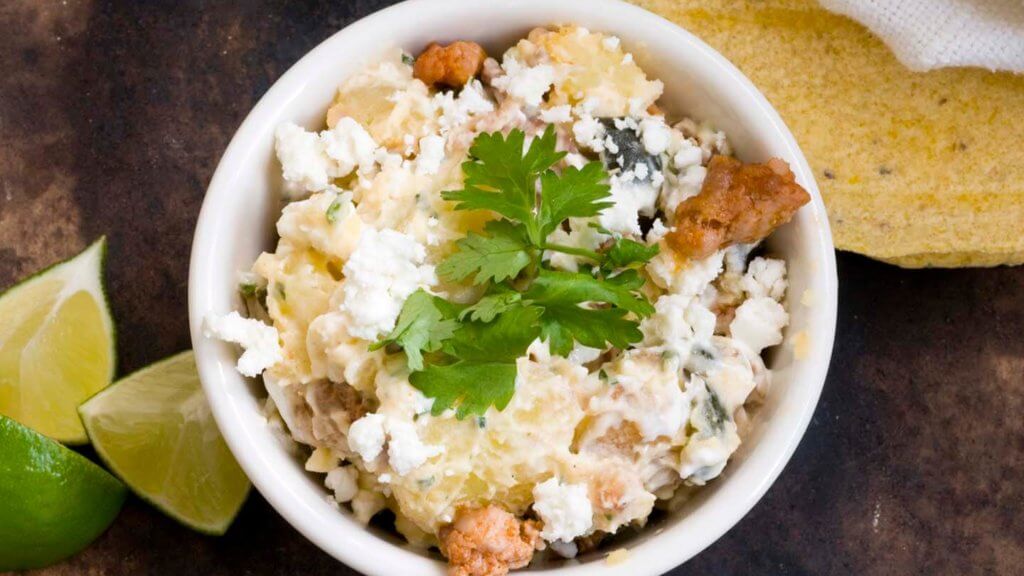 Going on a picnic or having a cook out? I'd like to offer you a suggestion—this bowl of poblano chorizo< potato salad. Now,…