There were about 30 of us gathered around the table, and as there were over 1,000 salsas for us to work our way through, we didn't try each one. Instead, each little group seated in the immediate vicinity would go through a stack of salsas with three votes of yes meaning the sauce moved on to the next round to be judged by local food celebrities, and three votes of no meaning that salsa was out of competition.
At first the salsas arrived slowly, giving each judge time to ponder its worthiness. Such educated palates surrounded me, the conversations were lively and spirited when discussing the flavors. Most of the first few rounds were of the red variety (the categories were red, green, pico de gallo and special), and while I find red probably one of the easiest salsas to make, it was surprising how many just didn't get it quite right (especially with tomatoes in season).
Some people had added too much chili powder, while some added too much fruit juice or vinegar. Not to mention there was a string of salsas that tasted like a whole canister of salt had been dumped into the batch. But beyond the low spots, there were also some outstanding salsas that made my mouth sing. Some were so wonderful you wanted to take them home with you or at least find out how they had been made.
As the morning wore on, the salsas started arriving more frequently, and at that point there was less time to savor and share and instead the judging turned into a marathon eating session. Not that I minded, especially because at this point Serrano's had removed the migas tray and replaced them with cheese enchiladas and queso.
Soon the green salsas began to arrive. My trick for fresh tomatillo salsa is to cook it in oil after blending it with the other ingredients—this takes away some of the tartness and helps the flavors meld. I was surprised that many did not do this crucial step.
Whereas before some of the salsas had too much salt, many of these lacked any sort of seasoning let alone good flavor. But again, there were some standouts—a creamy tomatillo and avocado blend comes to mind—that you couldn't stop eating.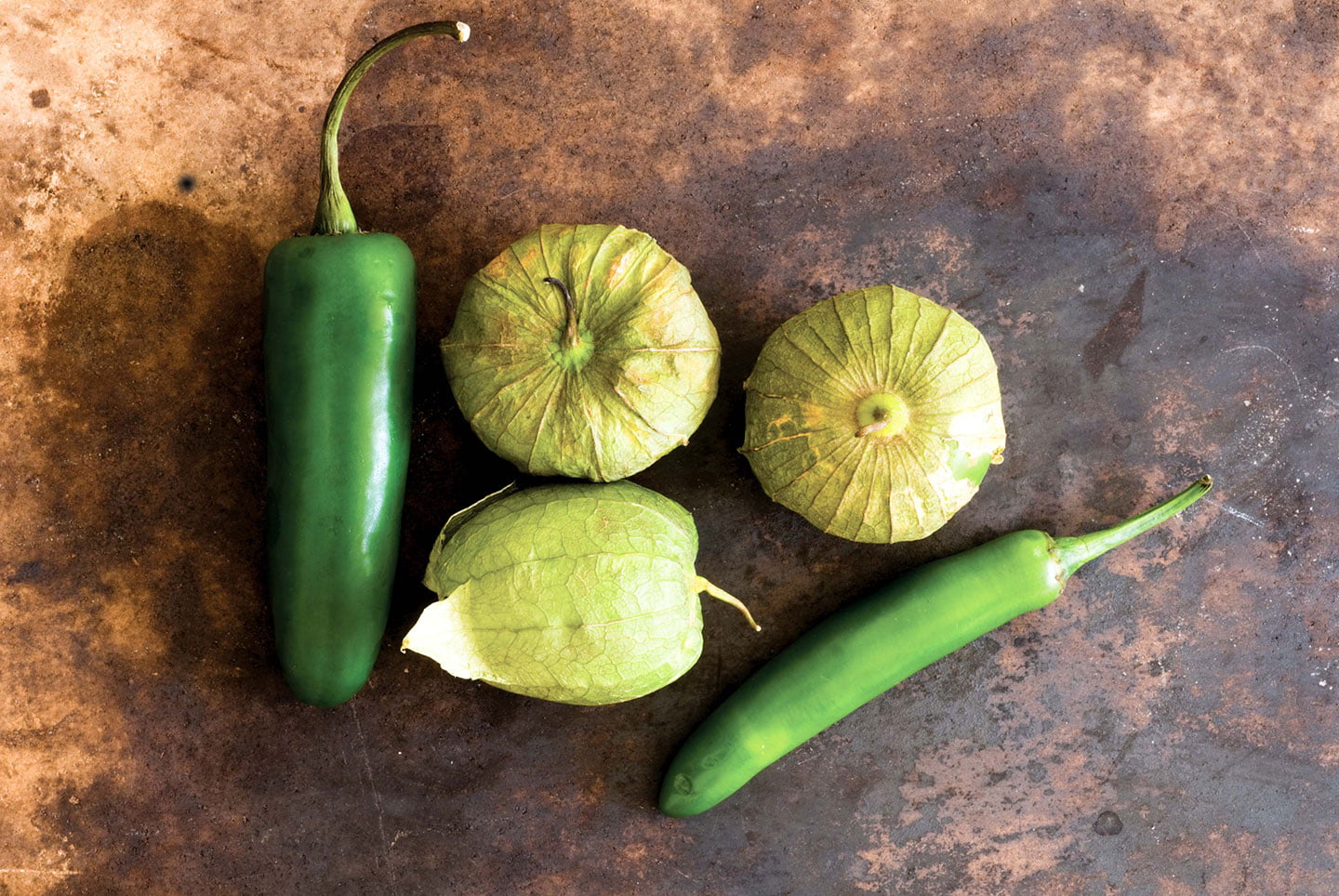 I'm not a big fan of pico de gallo by itself or on chips—I prefer it in tacos or sprinkled over enchiladas—so judging this category was not that fun for me. Sure, I had a full plate of cheese enchiladas, but I knew if I made them the prime vehicle for salsas I'd get too full.
As these salsas started to arrive, the one thing we noticed was that many of them had not had time to rest, which is the key to a great pico de gallo. Sometimes you'd just get a mouthful of onions, and then there were the entries that got creative by adding coconut or pineapple—inspired perhaps, but not really what I like. There were, however, a couple of pico de gallo fanatics around me, and they guided me towards appreciating the salsas they found to taste the best.
Following the pico de gallos was the special category. This was a series of free-styling salsas that ranged from deep, rich moles to nutty chile pestos. While these weren't necessarily made for dipping with chips, there were some outstanding entrants in this category. One chile pesto in particular was such a hit, there almost wasn't enough left in the container for the next round of judges.
But then again, there were the odd entrants as well. One salsa made with a base of pickle juice was quite memorable. While I love pickle dip and pickle queso, I was kind of repulsed by it with tomatoes, though there was one judge who loves pickle juice and she found it delicious.
Don't get me wrong, I love pickle juice as well, I just couldn't apply that love to this hot sauce. Another salsa garnered the comment, "This salsa is bi-polar. It doesn't know if wants to be a barbecue sauce or a hot sauce."
One of the preliminary judges' traditions is to send on to the next round some truly awful-tasting salsas so the celebs can feel our pain. We did our part by sending along one of the super-salty salsas, as well as the pickle juice salsa. That gave us a giggle as we imagined the celeb judges' faces as they were forced to eat these questionable entrants.
Also in the special category were the habanero salsas. Up until that point, most of the salsas had avoided searing my tongue and numbing my mouth, but some of these salsas made me scream and sweat. Thank goodness I had queso and cool beverages to put out the fire.
After a couple of hours of non-stop eating, Robb Walsh—the festival's founder and head judge—made an announcement: the end was near. Placed before us were the last few salsas of the day. Eating these was bittersweet. I had enjoyed spending the past couple of hours with my fellow judges, and while my jaw was starting to ache from all the chip chomping, I was sad to see the judging conclude.
I'll leave you with my recipe for tomatillo salsa. It's a standard preparation that I've adapted from Stephan Pyles and Diana Kennedy, and it's great with tortilla chips or drenched over enchiladas, chicken, fish, or pork. When judging the green salsas, we tasted one that reminded me of this and one of my fellow judges said, "I know this salsa! It's the best!" I admitted that mine tasted similar and that I'd share the recipe. Enjoy!
Tomatillo salsa verde
Ingredients
1

pound

tomatillos, husked and cut in half

2

cloves

garlic

2

Serrano chiles, seeded and chopped

1/4

medium yellow onion, chopped

1/4

cup

chopped cilantro

1

teaspoon

kosher salt

1/4

teaspoon

ground cumin

1

tablespoon

peanut or olive oil
Instructions
Add the tomatillos, garlic, Serrano chiles, onion, cilantro, salt and cumin into a blender. Blend until it has a smooth consistency.

In a saucepot on medium-low heat, heat up the oil. Pour the blended salsa into the pan and cook while occasionally stirring for 10 minutes. Taste the salsa and add salt and adjust the seasonings. Can serve hot or cold.