Beans and rice. Do any two foods go better together? OK, maybe, peanut butter and jelly, but if you give me a serving of beans, I will definitely want a serving of rice right beside it.
When my parents were young and poor, we'd eat out once a month at Pancho's. They liked it for two reasons: one, it was all you can eat and two, kids got a free plate of beans and rice. Of course, there wasn't anything special about beans and rice—we ate that at home all the time as well. But I didn't mind because I love it so much; the two are not only a perfect protein, but in my view, they also make up a marvelous meal.
Many cultures have a version of beans and rice, but naturally, my favorite version comes from Mexico: pork-laced refried beans served with a pile of rice rich with garlic, cumin and tomato. When I first started cooking for myself, figuring out how to make refried beans taste as they should wasn't all that tricky—as long as you're adding bacon grease or lard, refried beans will be smooth and satisfying. But Mexican rice? That was a far more difficult challenge.
For some reason, I had been taught that Mexican rice was made by cooking it in Pace Picante Sauce. It was good, but it wasn't right. I wanted Mexican rice that was more golden than red, more dry than wet and more heavy with spice than bright with acidity. I tried a few recipes I came across, but none of them satisfied me.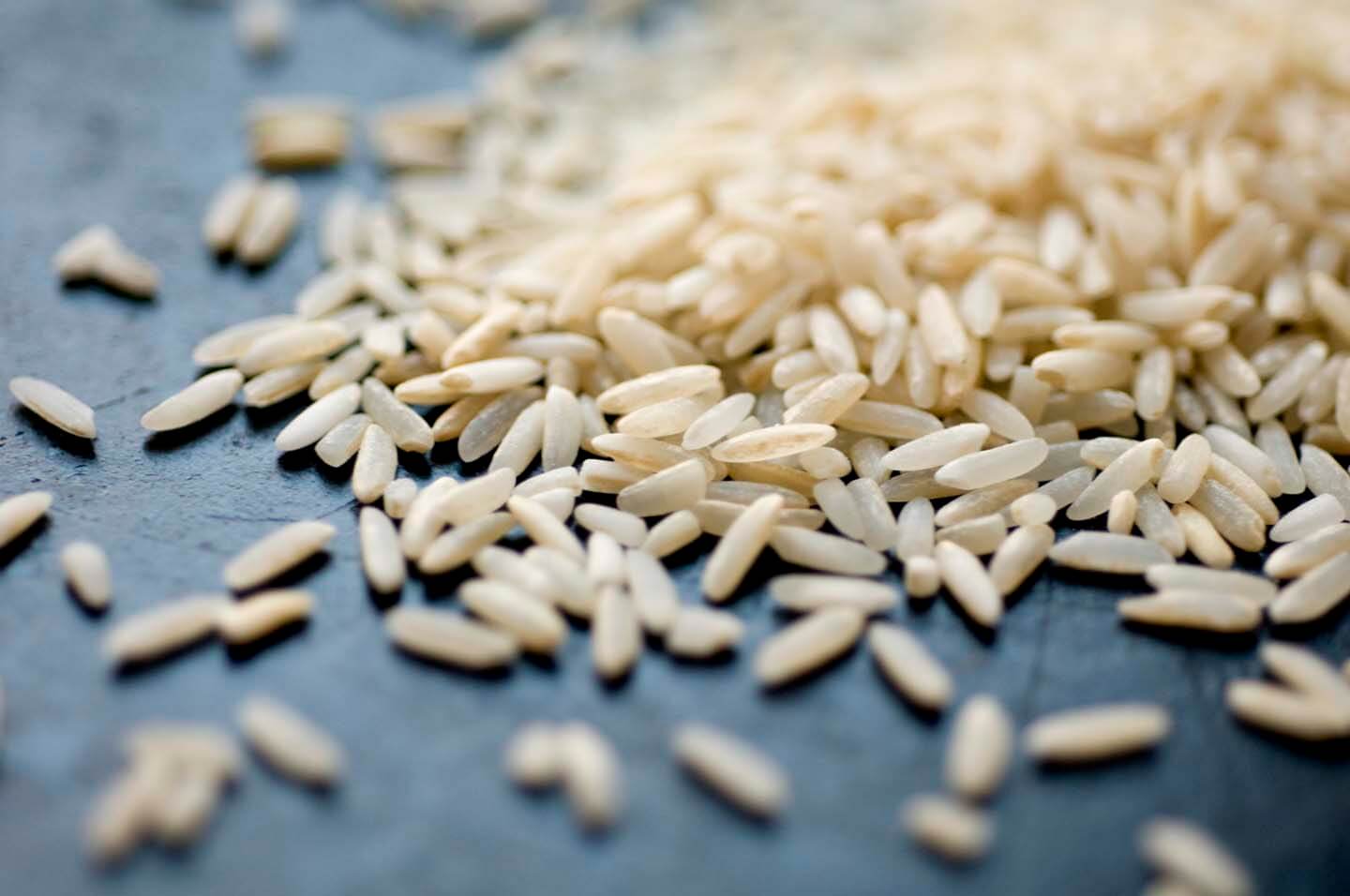 When I was younger, I worked at a fantastic Austin bookstore called Toad Hall (sadly, it's no longer open). If you have ever worked retail, you know the drill: when there aren't any customers and you've straightened the merchandise as much as you can, then it's time to gab with your coworkers.
At Toad Hall, one of my colleagues was a first generation Mexican American who was an excellent cook. She and I had a fine time talking about food. We'd discuss topics such as the best way to peel garlic, the best way to wrap tamales and the best way to make cornbread. Each conversation was a joy. But because I can be a bit dense, it took me almost a year to realize that she might hold the solution to my problem: she just might know how to make proper Mexican rice.
"It's very simple," she replied when I asked her the secret. I then grabbed a pencil and a piece of paper and wrote down her method for making Mexican rice, one she had learned from her mother, who had learned it from her mother, and so on. She didn't speak in exact measurements—instead she gave me a broad set of guidelines. That's how I cook as well, so I understood her language, though sometimes when you're preparing a recipe for the first time you want more specific instruction. I was a bit nervous.
I went home that night and made a pot of rice, cooked in chicken broth. When the rice was done, I sautéed some diced onion, added some minced garlic, cumin, and tomato paste, and when all was well combined I stirred in the cooked rice. It certainly looked right—golden brown. And it certainly smelled right—fragrant with cumin and garlic. I took a bite, and it was a revelation—this was the Mexican rice I had been searching for!
One thing that was different about her recipe from others I'd seen is that the rice was cooked separately from the spices, tomatoes and aromatics. At first I was concerned about this, but actually, that's why this one succeeds, at least for me. I'm not the best rice maker in the world and I like adding the spices after the rice is done instead of cooking it all at the same time. This gives me the freedom to improvise with the flavor. Plus, whenever I would make it the other way, the rice came out too mushy and the onions were a strange, wet texture.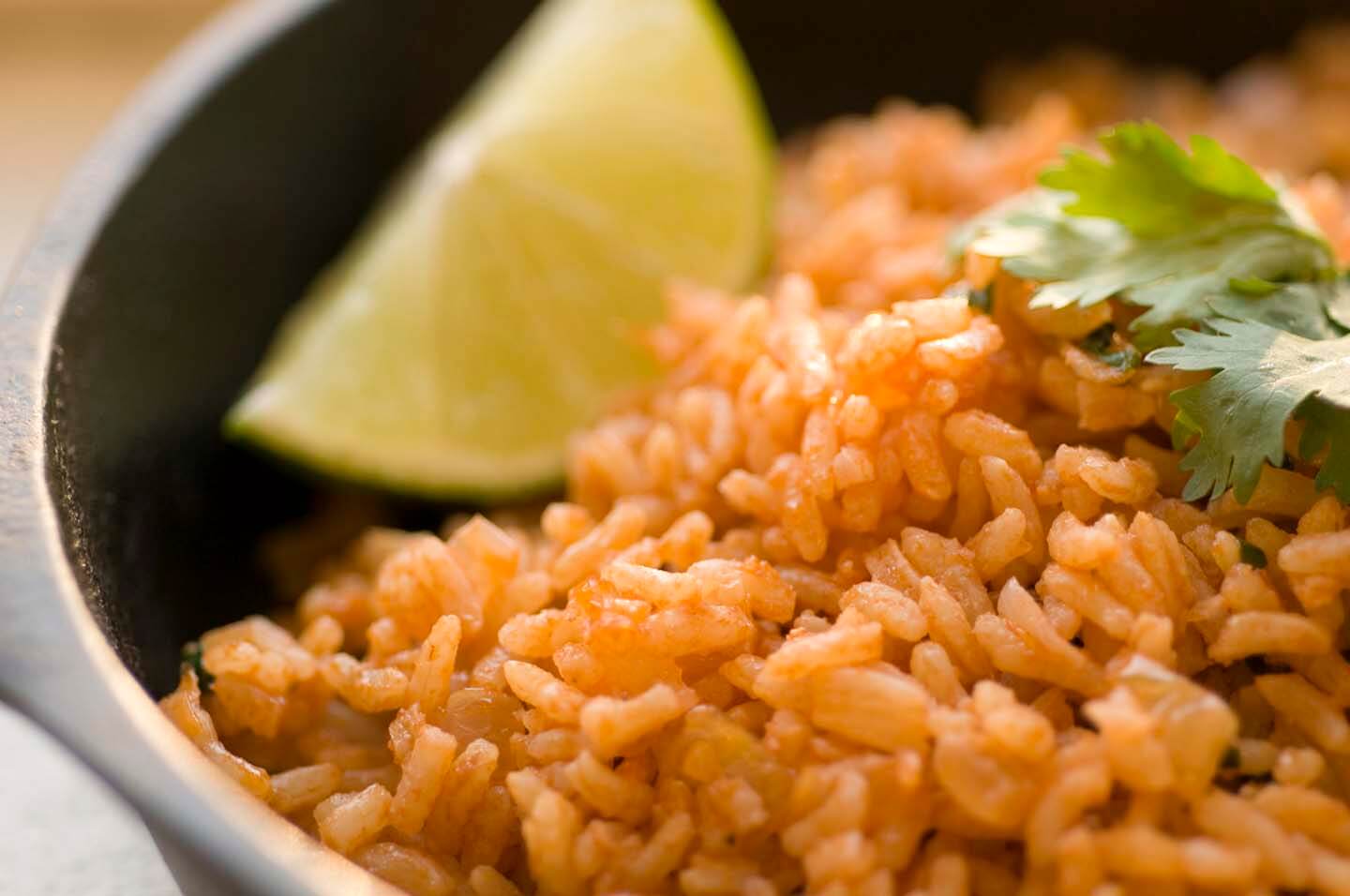 I thanked my friend, and proceeded to tap her for more of her family's recipes, but before she could share I moved to New York City and lost touch with her. Since then, I've managed to learn a few things about Mexican cuisine, though I would still love to spend time in someone's kitchen learning some of their secrets. Perhaps I will someday. In the meantime, however, I'm enjoying the adventure of trying to figure out the recipes I crave the most on my own.
Mexican rice
Ingredients
1

cup

rice

2

cups

of chicken broth

1

tablespoon

butter

1

tablespoon

olive oil

1

medium yellow onion, diced

4

cloves

garlic, minced

1/4

cup

tomato paste

1

tablespoon

freshly squeezed lime juice

1/2

cup

chopped cilantro

1

tablespoon

ground cumin

Salt
Instructions
Add rice, chicken broth, and butter into a pot. Bring to a boil on high, stir once and cover. Simmer on low for 20 minutes, then remove from heat and keep covered for 5 to 10 minutes longer.

Meanwhile, in a skillet, on medium-low heat cook the onions in oil for 6 minutes or until just about to brown. Add garlic to pan and cook for 30 more seconds. Stir in the tomato paste and cumin and cook for 1 minute. Mix in cooked rice, lime juice, and cilantro, and add salt to taste.