My great-grandma Blanche loved applesauce cake. In fact, her recipe collection has no less than five versions of this classic snack cake, all…
Ripe juicy peaches are nestled in a sweet and tender batter in this classic Texas peach cobbler recipe that came from my great-grandmother. Good all year but especially good in the summer, when peaches are in season.
A skillet pancake made with oatmeal, chocolate chips, pecans, and orange zest is a simple breakfast but sweet and delicate enough for dessert, too.
These chewy chocolate chip cookies have a lively kick from roasted green chiles. A handful of sweet pecans adds a bit of crunch.
This mango frozen yogurt is a smooth, creamy, frozen dessert spiced with cardamom and easily made in the blender.
Classic banana bread gets a jolt of life with coffee and pecans. Inspired by the banana bread found on the Hawaiian island of Maui.
Crunchy, salty corn chips are smothered in melted chocolate that's been lightly spiced with cinnamon and cayenne in this simple and satisfying candy recipe.
An abundance of juicy apples and crunchy pecans are gently nestled into a cake both tender and crisp. As one friend remarked, it's as if you combined apple cake with apple pie.
Peaches and pecans spiced with cinnamon and vanilla are nestled in a custardy pancake that's a cross between baked French toast and peach cobbler.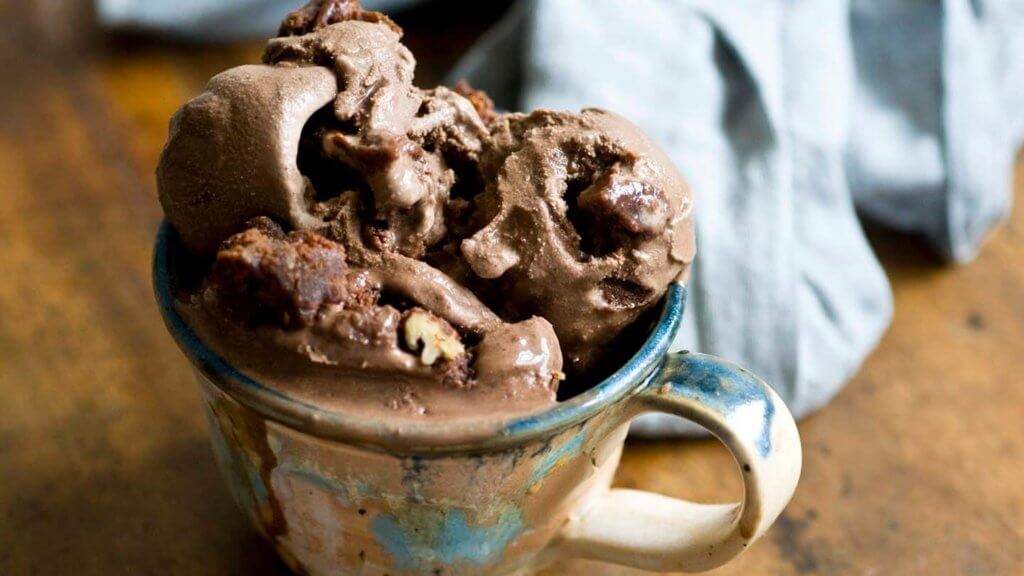 A cool and creamy chocolate ice cream base is studded with bites of brownies spiced with ancho chile, vanilla, and cinnamon. Pecans add sweet crunch.