The first time I learned about chess bars, I was at the Strand Bookstore in New York City browsing through its collection of…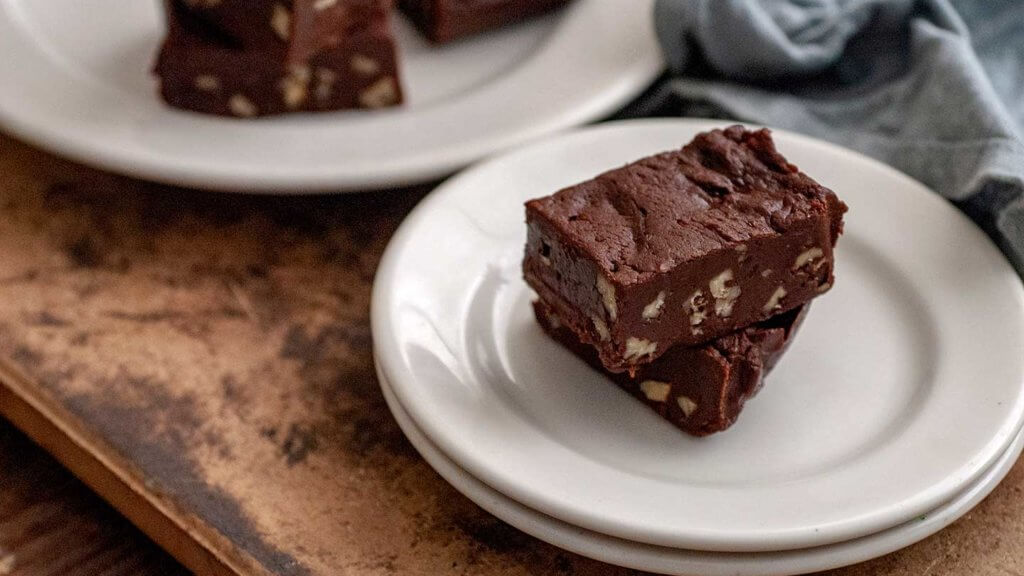 At Christmastime my senior year of high school, I had a classmate who was going through a tough time, so another friend and…
When I was a kid, my mom used to make a dessert that combined canned pie filling, cake mix, and a stick of…
Often I'll hear about new restaurants in Texas to try and because I'm thousands of miles away, I can only look at the…
My great-grandma Blanche loved applesauce cake. In fact, her recipe collection has no less than five versions of this classic snack cake, all…
Ripe juicy peaches are nestled in a sweet and tender batter in this classic Texas peach cobbler recipe that came from my great-grandmother. Good all year but especially good in the summer, when peaches are in season.
A skillet pancake made with oatmeal, chocolate chips, pecans, and orange zest is a simple breakfast but sweet and delicate enough for dessert, too.
These chewy chocolate chip cookies have a lively kick from roasted green chiles. A handful of sweet pecans adds a bit of crunch.
This mango frozen yogurt is a smooth, creamy, frozen dessert spiced with cardamom and easily made in the blender.
Classic banana bread gets a jolt of life with coffee and pecans. Inspired by the banana bread found on the Hawaiian island of Maui.