An abundance of juicy apples and crunchy pecans are gently nestled into a cake both tender and crisp. As one friend remarked, it's as if you combined apple cake with apple pie.
Peaches and pecans spiced with cinnamon and vanilla are nestled in a custardy pancake that's a cross between baked French toast and peach cobbler.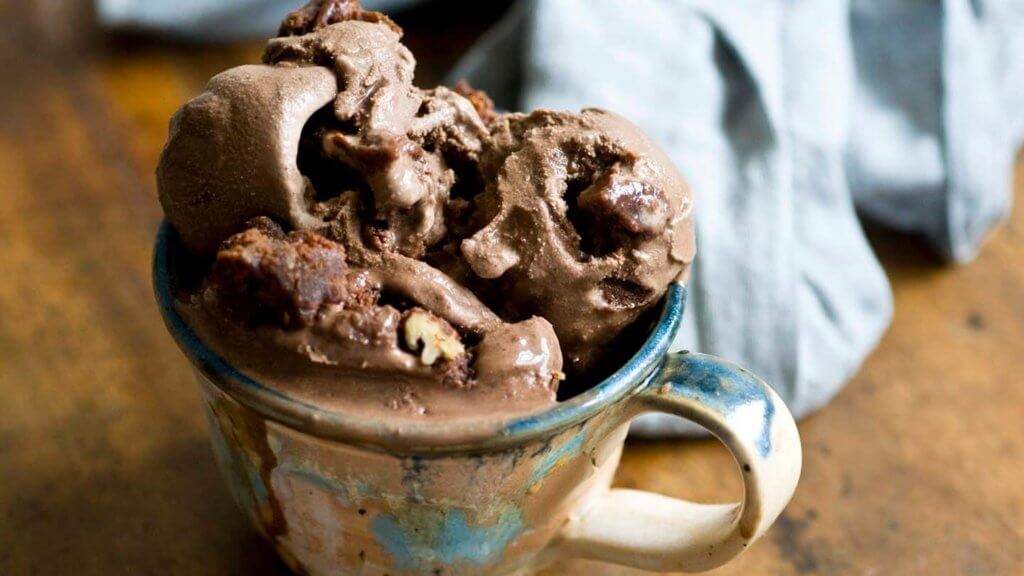 A cool and creamy chocolate ice cream base is studded with bites of brownies spiced with ancho chile, vanilla, and cinnamon. Pecans add sweet crunch.
There's a doughnut store around the corner from me, and while I'm not usually tempted by their doughnuts (my best strategy is to…
This is the season of giving, and one of my favorite things to give is candy. Texans have a long tradition of making…
Here's a question for you: Do you eat ice cream pie with a spoon or a fork? And while we're on the subject—do…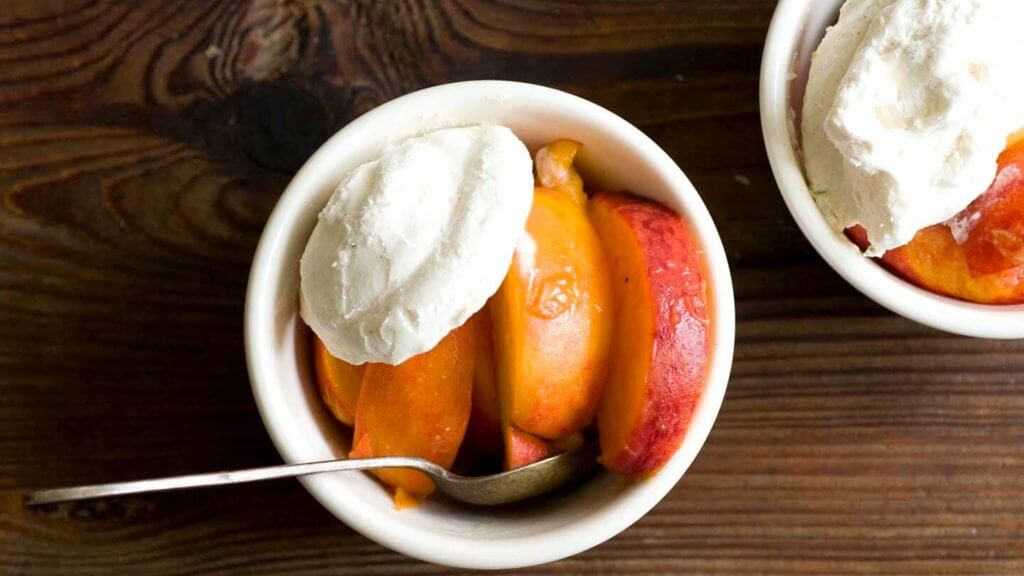 Slices of fresh, ripe peaches pair well with a dollop of fluffy, chilled whipped cream that's been brightened with a hint of lime and ginger.
First, let me say that it's not my usual style to eat a whole pint of ice cream in one sitting, let alone…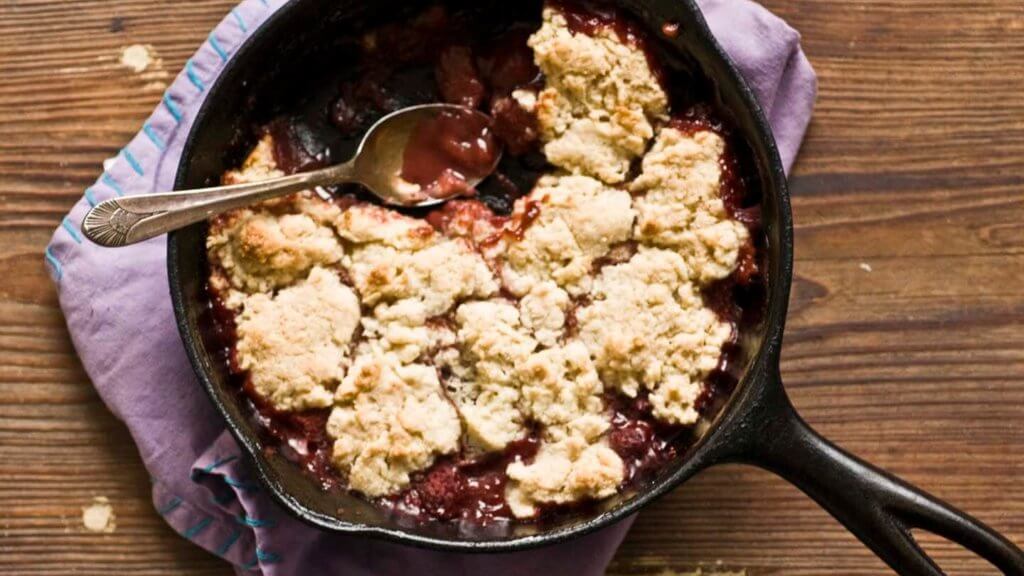 According to a spring 1957 issue of the Claude News, the Business Women's Club of this Texas panhandle town got together for a…
Valentine, Texas is a squint of a town in far West Texas. If you're heading to Marfa from El Paso, then you'll drive…