A couple of years ago, a friend was having her parents over for a spring celebratory dinner. When sharing her menu with me, she sent me a photo of a large bowl of whipped cream saying that it was Romanoff style.
Never hearing that term before, I asked what that meant and she explained that it was whipped cream blended with sour cream and brandy. "Like the strawberries Romanoff they have at La Madeleine," she added.
La Madeleine, for those unfamiliar, is a French bakery and cafe that first opened in Dallas in 1983. It has long been beloved by those who appreciate pastries, quiche, soups, and sandwiches. The original restaurant across from SMU was immediately a hit, and it soon expanded into a chain across Texas and then nationwide
My first exposure to La Madeleine was at a location in Houston near the Galleria. I've always had a thing for flaky, buttery pastry and whenever I did visit, I'd get a croissant. Over the years, I had soups and quiche there, too. But its strawberries Romanoff had somehow eluded me.
Now, when it comes to spring, a fresh, ripe, juicy strawberry is probably my favorite food from the season. While I've always enjoyed them, when I lived in New York they didn't arrive until early June, which made them seem even more precious. Texas's season, however, begins much sooner, and while fresh strawberries hadn't been on my Easter menu for years, now that I'm back, they are once again an option.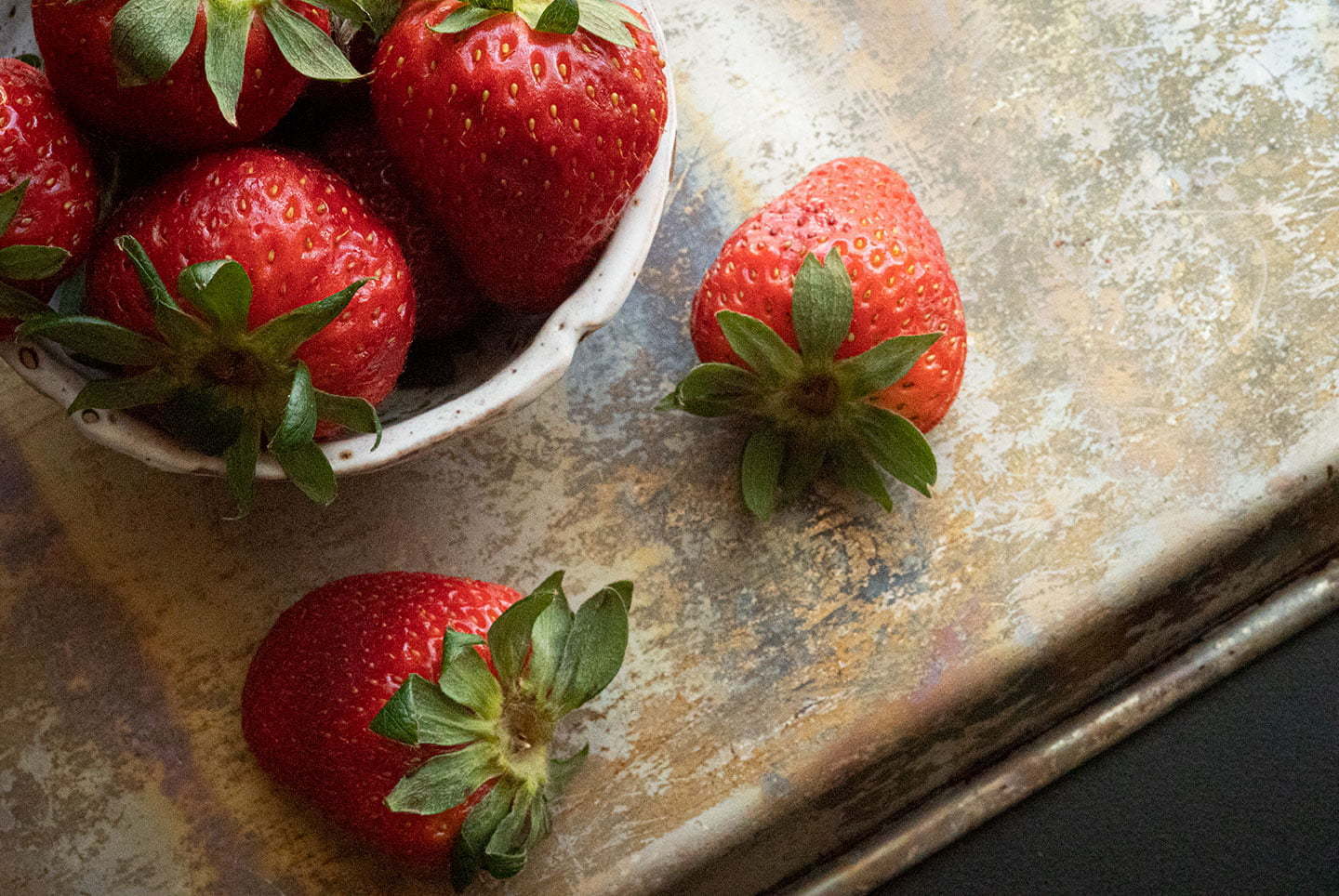 My preference is to either layer fresh ones between biscuits for strawberry shortcakes, or work them into a frozen dessert. But my friend's image of a large bowl of whipped cream as the only adornment to the berries sounded light, refreshing, and elegant. I decided to give it a try.
At first, I thought La Madeleine had created the dessert, but its lineage goes back to France in the early 1800s. The esteemed chef Marie Antoine Carême had returned to Paris after a stint in the Russian royal household, and there he served a dish named after said royals that he called fraises (French for strawberries) Romanoff. His creation was ripe strawberries tossed with orange liquor and sugar, then topped with whipped cream also flavored with sugar and orange liquor. It was served cold.
A few years later, the French chef Auguste Escoffier took Carême's initial idea, and added ice cream to the mix. When the dessert was introduced to American restaurants in the early 1900s, that style became the standard, though since that point there have been many variations, including La Madeleine's take with brandy and sour cream.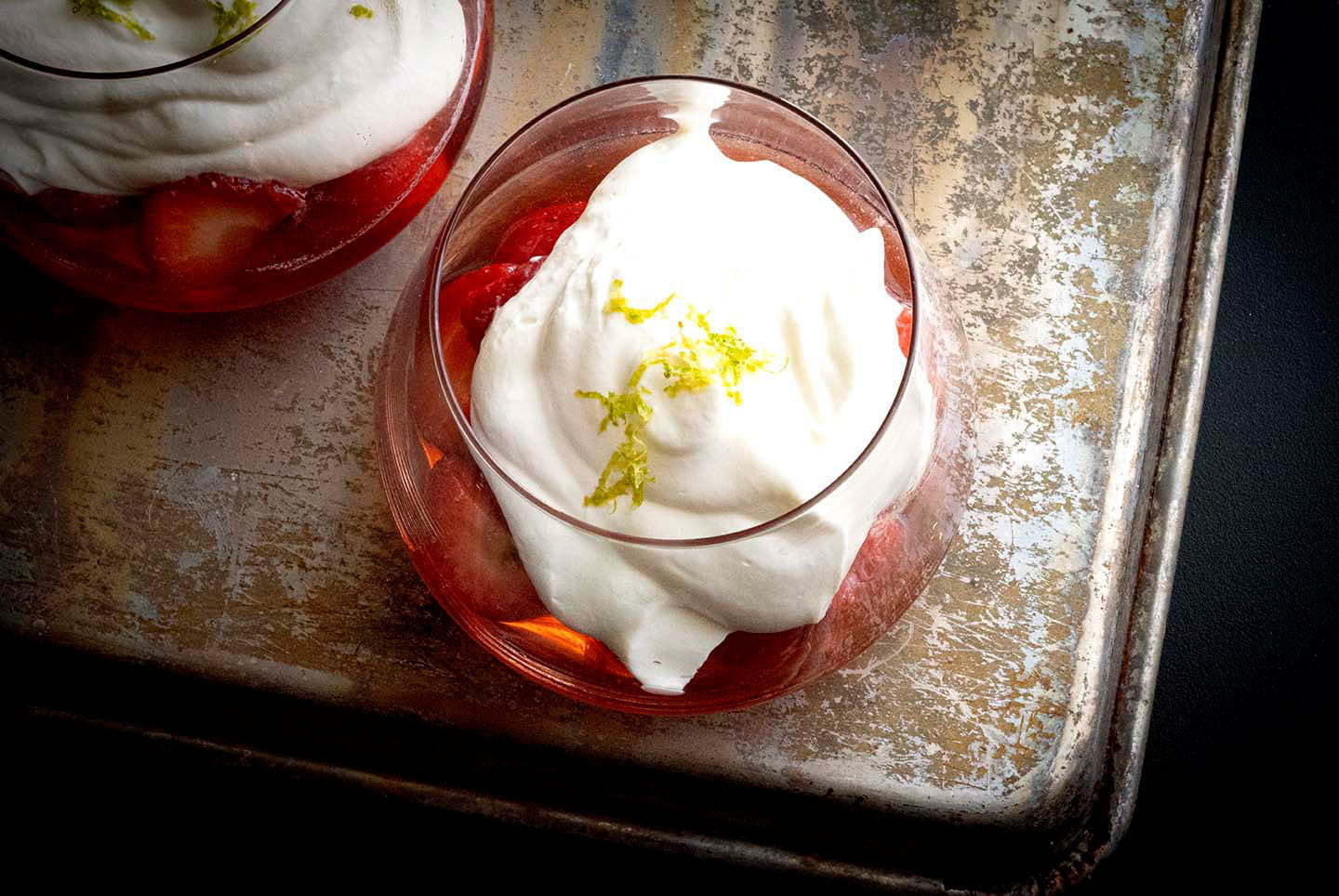 Here is my adaption of that style, where I've swapped the brandy for Grand Marnier, which is an orange liqueur with a brandy foundation, a nod to both the original dish and La Madeleine's. I also added some fresh lime juice and zest, which pairs well with the berries and the orange. Though the main attraction is the ripe berries. And this elegant dish allows them to shine.
—————
Would you like more Homesick Texan? Well, I've started offering additional recipes for paid subscribers to help with the costs of running the site. While I'm not taking anything away, if you'd like to support Homesick Texan and have access to exclusive, never-seen-before subscriber-only posts, please consider becoming a member; annual subscriptions are as low as $25. Thank you for reading, your consideration, and your support!
—————
Strawberries Romanoff
Ingredients
For the strawberries
1

pound

strawberries, hulled and sliced

1/4

cup

granulated sugar

Pinch

kosher salt (optional)

1/4

cup

Grand Marnier or another orange liqueur

2

tablespoons

freshly squeezed lime juice
For the whipped cream topping:
1

cup

heavy cream

1/2

cup

sour cream

2

tablespoons

sugar

1

teaspoon

vanilla extract

1

tablespoon

fresh lime zest
Instructions
Place the sliced strawberries in a bowl and toss with the sugar and salt. Pour over the berries the orange liqueur and lime juice, then stir until well combined. Allow the berries to sit at room temperature for an hour, stirring a couple of times, or until they are nice and juicy.

Place your stand mixer's bowl and the whisk attachment (or a wire whisk and mixing bowl if you're going to whip by hand) into the freezer so they can chill while the berries macerate (the official term for the berries softening and releasing its juices).

After the strawberries have macerated, pour into the mixing bowl the heavy cream, sour cream, sugar, and vanilla. Whip, with a stand mixer or by hand, until soft peaks form.

Evenly divide the strawberries and the juices between 4 glasses or bowls, then evenly top with the whipped cream. Garnish each with the lime zest. Serve immediately.
Notes
If you don't want to use alcohol, you can substitute orange juice for the orange liqueur. I'd also add a teaspoon of vanilla extract to the berries, too, if you make that change.