No one can resist a slice of Dr Pepper sheet cake, a tender chocolate cake coated in a fudgy frosting loaded with pecans.
When I recently had a craving for something sweet, as I surveyed my kitchen I realized that I was down to my last…
My family has a running joke. In my first book, I included a recipe for sweet potato muffins, and in my headnote, I…
While looking for apple recipes, I came across a dessert in a September 1966 edition of the Dallas Morning News. It was stated…
My great-grandma Blanche loved applesauce cake. In fact, her recipe collection has no less than five versions of this classic snack cake, all…
An abundance of juicy apples and crunchy pecans are gently nestled into a cake both tender and crisp. As one friend remarked, it's as if you combined apple cake with apple pie.
When I first moved to New York, about once or twice a year my mom would send me a loaf of lemon bread.…
How do you feel about fruitcake? For some, it's a cherished Christmas tradition but for others it's more of a joke. We've all…
March 2 is Texas Independence Day. On this day 176 years ago, a group convened at Washington-on-the-Brazos (back then simply known as Washington)…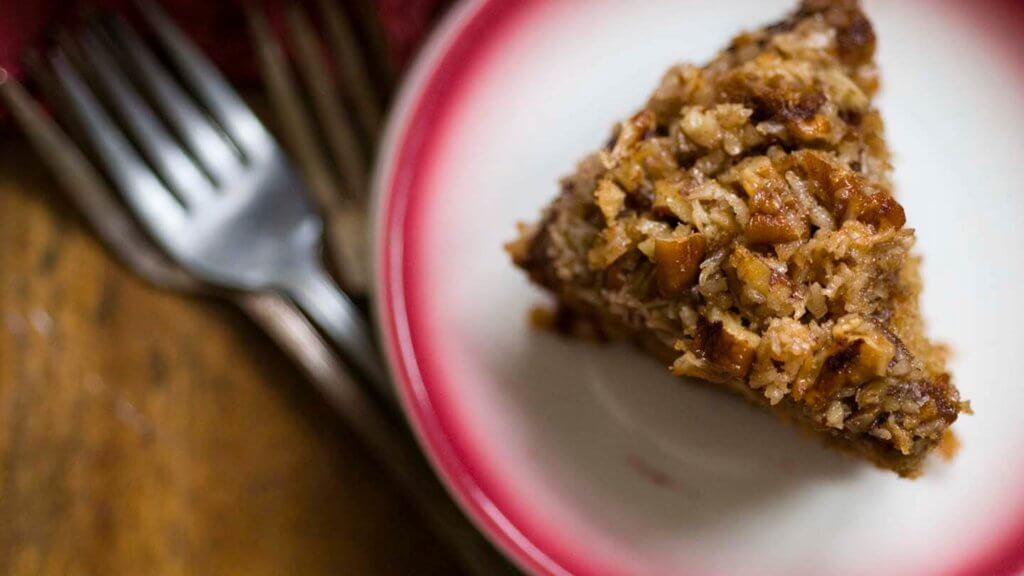 Isn't January supposed to be a healthy month, a time when you renew your gym membership, eat soups and salads and have a…