Complexion candy, a date, fig and pecan confection
The other day I found myself in a cookie coma. After eating nothing but cookies and homemade candy for several hours straight, my belly hurt and I could barely keep my eyes open. It was a sugar, butter and white flour overload.
Now, I'm not one to pass up a sweet treat, especially this time of year. But sometimes it might be wise for me to cut back just a little so I won't find myself shopping for a whole new wardrobe in the new year.
Enter complexion candy. "What kind of candy?" you may be asking. I said the same thing when I came across this old Texan recipe. Though upon closer inspection I realized that complexion candy is simply an old-fashioned dried fruit and nut confection under a more colorful name.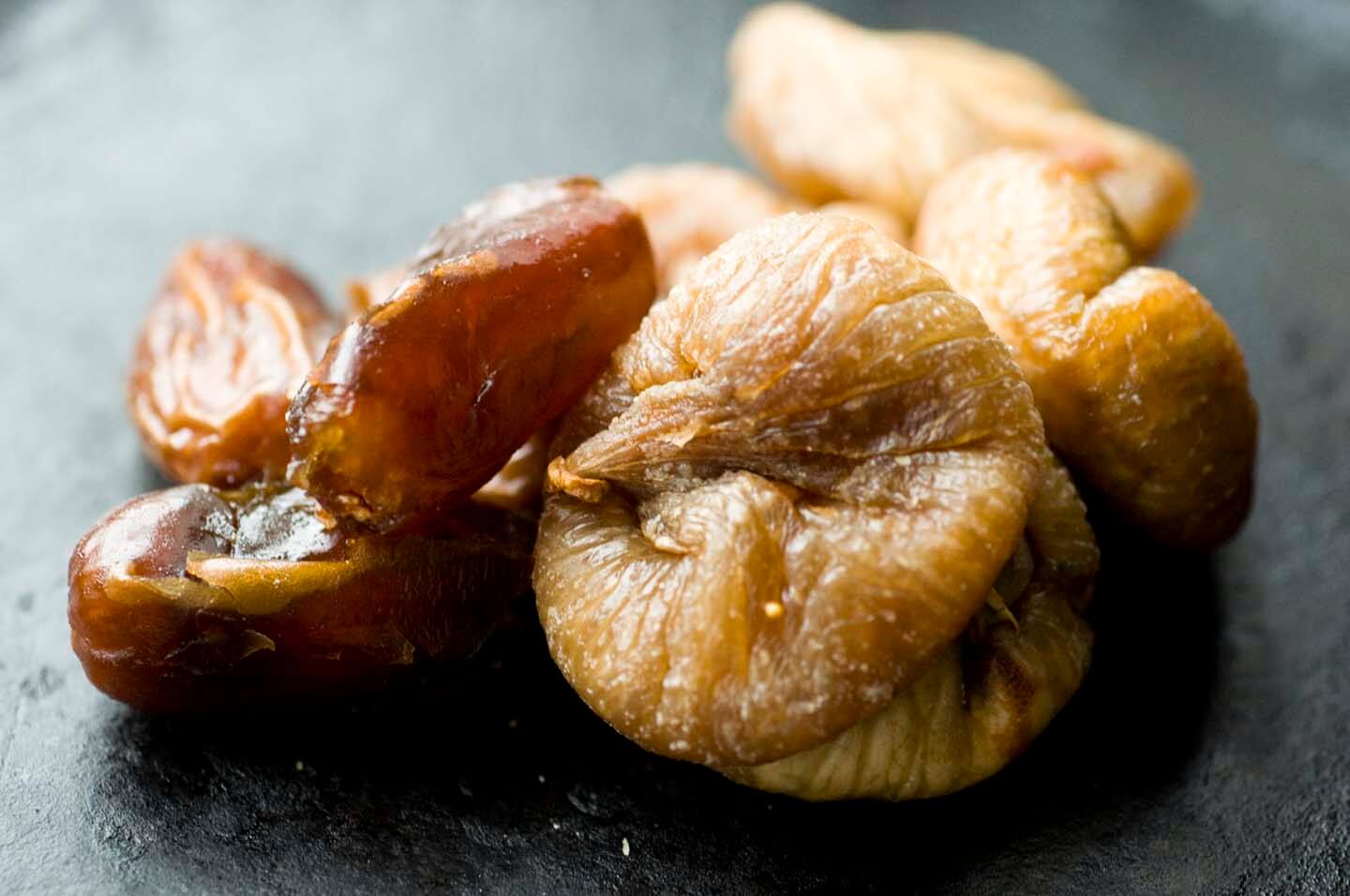 I love dates. They're sticky, crunchy and sweet with such a rich caramelized flavor that it's hard to believe that they're a fruit. Yep, dates are nature's candy. And that's what's at the heart of complexion candy, along with figs, raisins, orange zest and pecans.

It's a snap to make this, as you simply throw all the ingredients into a food processor and whirl away until a smooth paste forms. Then you can either roll it into balls and dip it in coconut or chopped pecans, or you can press it into a pan and cut it into squares after chilling.
The original recipe called for sprinkling the complexion candy with powdered sugar, but I didn't think it added much, so I skipped that step. You, however, may disagree. But one thing that we can agree on is that complexion candy is a guilt-free sweet. It's also extremely versatile. For instance, you can sub in other dried fruits if you like, add a bit of ginger and cinnamon for a little spice, use walnuts if you prefer, or if you're feeling really decadent throw in some chocolate chips or chopped bacon.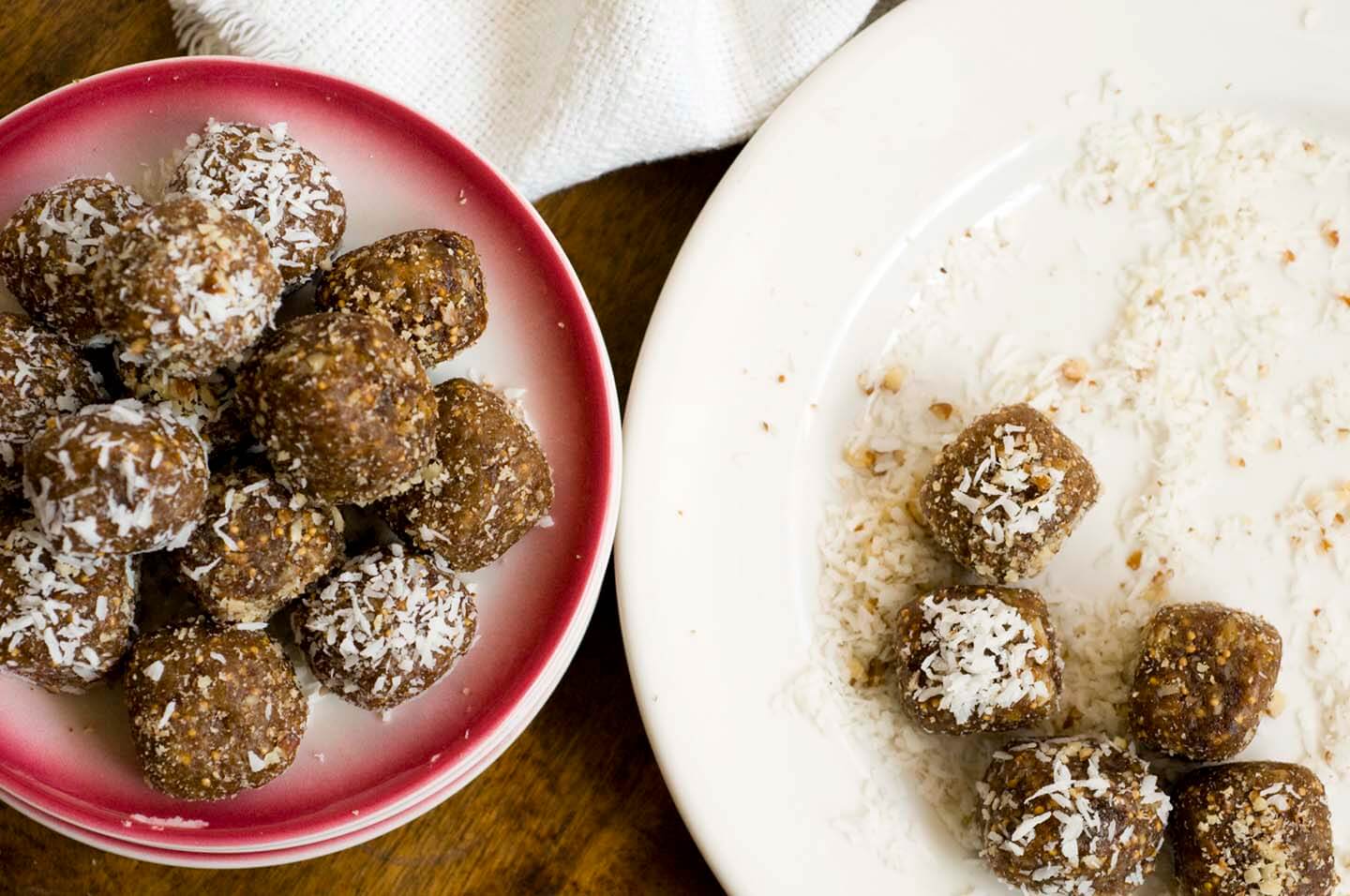 If you're a fan of fig bars or Lara Bars, then this is for you. Now, I would never advocate getting rid of the pralines, the brittles, festive cookie tray, and other holiday treats that always makes the season bright, but you might consider giving complexion candy a try. And you know what? You might just be surprised.
Complexion candy, a date, fig and pecan confection
Ingredients
2

cups

dates

2

cups

dried figs

1/2

cup

raisins

1/4

cup

roasted pecans

1

tablespoon

orange zest

1/2

cup

shredded coconut

1/4

cup

chopped nuts, such as pecans, walnuts or pistachios
Instructions
Place the dates, dried figs, raisins, pecans and orange zest in a food processor and blend until a paste forms. Form into 1-tablespoon-sized balls and dip in shredded coconut and/or chopped nuts. Alternatively, you can press the paste into a pan, chill for an hour and then cut into squares.

Variations: You can replace the pecans with walnuts or almonds. You can also dip the balls into chopped nuts. For more flavor, try adding a pinch of ginger, cinnamon and clove. To make them even more decadent, you can add chocolate chips or chopped bacon.