My plan had been to write about baseball this week. But then the Astros didn't do so well on Opening Day and I got word about an award this blog won so, well, I decided to bake cowboy cookies instead. I hope you don't mind.
Cowboy cookies probably have very little to do with cowboys, but this doesn't mean they're not good. Typically, a cowboy cookie is defined by the presence of brown sugar, cinnamon, oats, chocolate, and nuts. And some people doll them up even more by throwing in some coconut and raisins as well.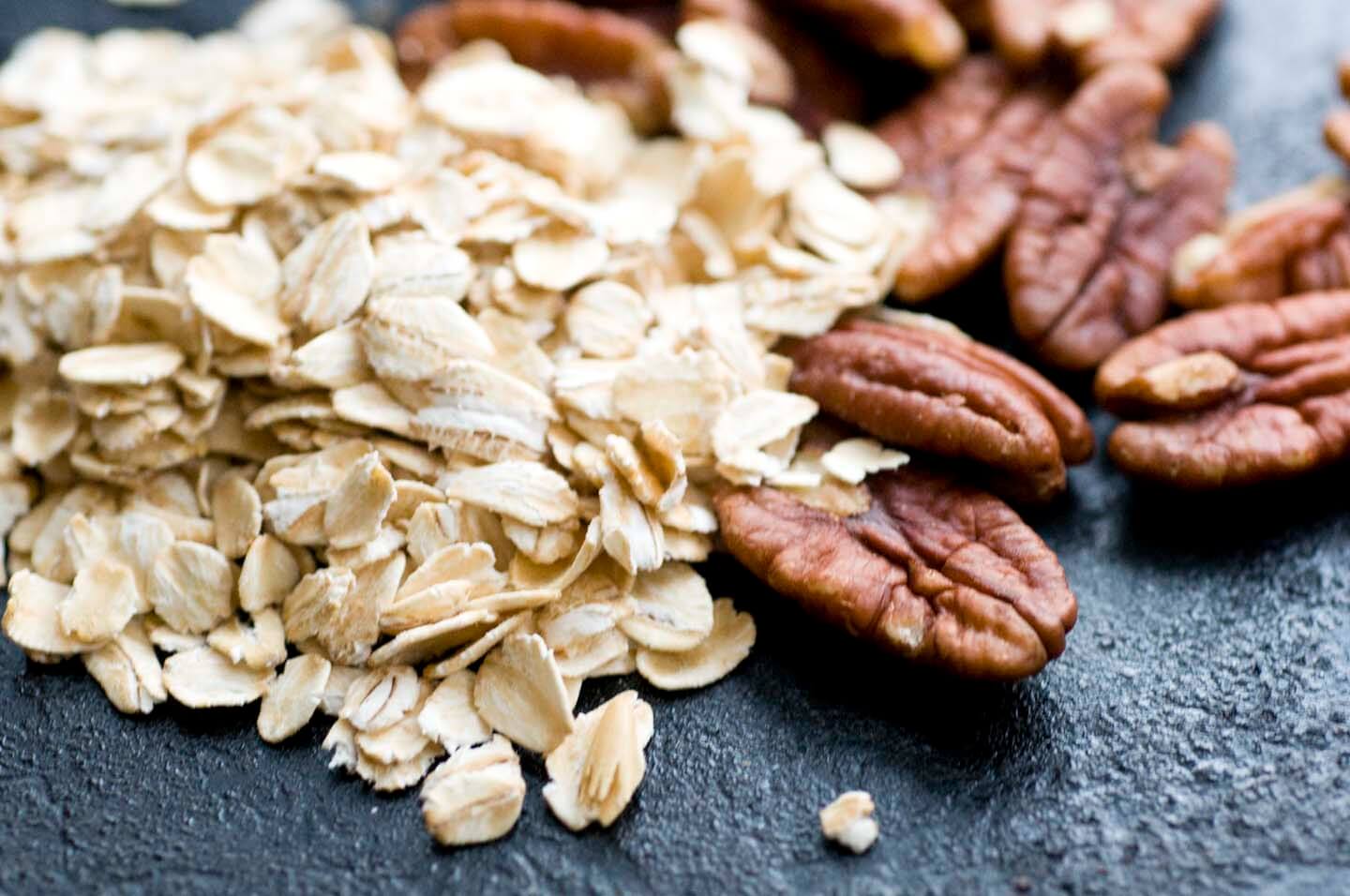 My assumption is that the recipe for cowboy cookies was probably originally found on a package of oatmeal or brown sugar. I couldn't find proof of this, but a little digging did reveal that the recipe has probably been around for at least 60 years as I read a document written in the early 1980s that said one woman's recipe had been in her family for over 40 years. And yep, it was the same one we all use today.

I also found a recipe for cowboy cookies in a 1959 edition of the Toledo Blade, though this one was completely different. This cowboy cookie called for molasses, coffee, and boiling water, along with eggs, butter, and flour. Perhaps there's a hint of authenticity to that recipe as those ingredients are more likely to be found on a chuck wagon than chocolate chips and oatmeal. I didn't make those cookies, however, as I wasn't in the mood for a cookie made with coffee—I wanted the cowboy cookie I'd grown up with, full of oats, chocolate, and nuts. And my, these did not disappoint.
Now, about that award. Well, I don't want to sound boastful, but I have to say that I am over the moon that Homesick Texan was recognized in the First Annual Saveur Food Blog Awards as best regional cuisine blog. A Texas-sized congratulations to all the winners and nominees. And also, many thanks to both Saveur and you for your support. Now go enjoy these cookies—I baked them for you!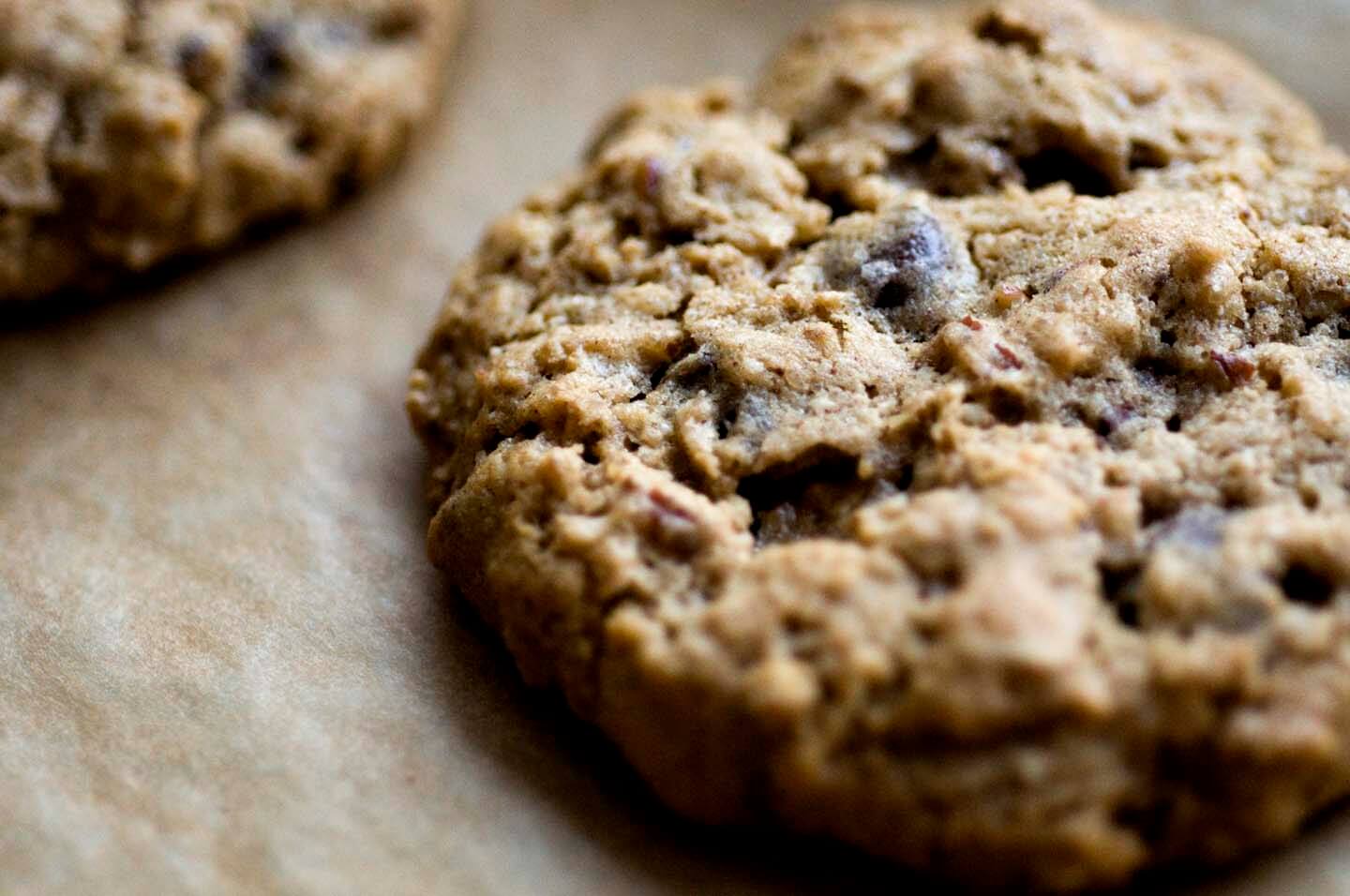 Cowboy cookies
Ingredients
1⁄2

cup pecans, chopped

6

tablespoons

unsalted butter, room temperature

6

tablespoons

granulated sugar

6

tablespoons

brown sugar

1

large egg

1/2

cup

all-purpose flour

1/4

cup

whole wheat flour

3⁄4

teaspoon

baking powder

3⁄4

teaspoon

baking soda

3⁄4

teaspoon

cinnamon

1⁄4

teaspoon

sea salt

3⁄4

teaspoon

vanilla extract

3⁄4

cup

rolled oats

1

cup

semisweet chocolate chips
Instructions
Preheat the oven to 350° F. Lightly grease or line a baking sheet with parchment paper. While the oven is heating, place the pecans in an oven-safe skillet and roast in the oven for 5 minutes. Remove from oven.

Cream the butter, granulated sugar, and brown sugar until smooth. Add the egg and vanilla and beat until fluffy.

Mix together the flours, baking powder, baking soda, cinnamon, and salt, and add to butter, sugar and egg mixture. Beat until well incorporated, and then stir in oats, chocolate chips, and roasted pecans.

Roll dough into walnut-sized balls, place the sheet and bake for 14-17 minutes. Allow to cool before serving.