Easy as blueberry fried pie
Cake or pie? That's a question often posed, with much weight attached to the answer. For me, the choice is simple: I'll take the pie.
I don't know what this says about me exactly, but I do come from a pie-eating family, which might hold some sway over my decision. Likewise, I have more of a salt tooth than a sweet tooth, and the flaky, tender, slightly salty crust has always been my favorite part of a pie, so much that you could bake me pie-crust scraps and sprinkle a little sugar and cinnamon on them and I'd think that was the best treat ever.
This isn't to say that I don't love cake because I do. But if someone was offering a portable dessert, such as the choice between cupcakes or fried pies, it would be no contest. Much to my chagrin, however, fried pies are nowhere near as ubiquitous as cupcakes. Matter of fact, I have a hard time finding them anywhere except at fast-food places, and what they offer is not even close to the glory of a fried pie made with two hands, a fresh filling and love.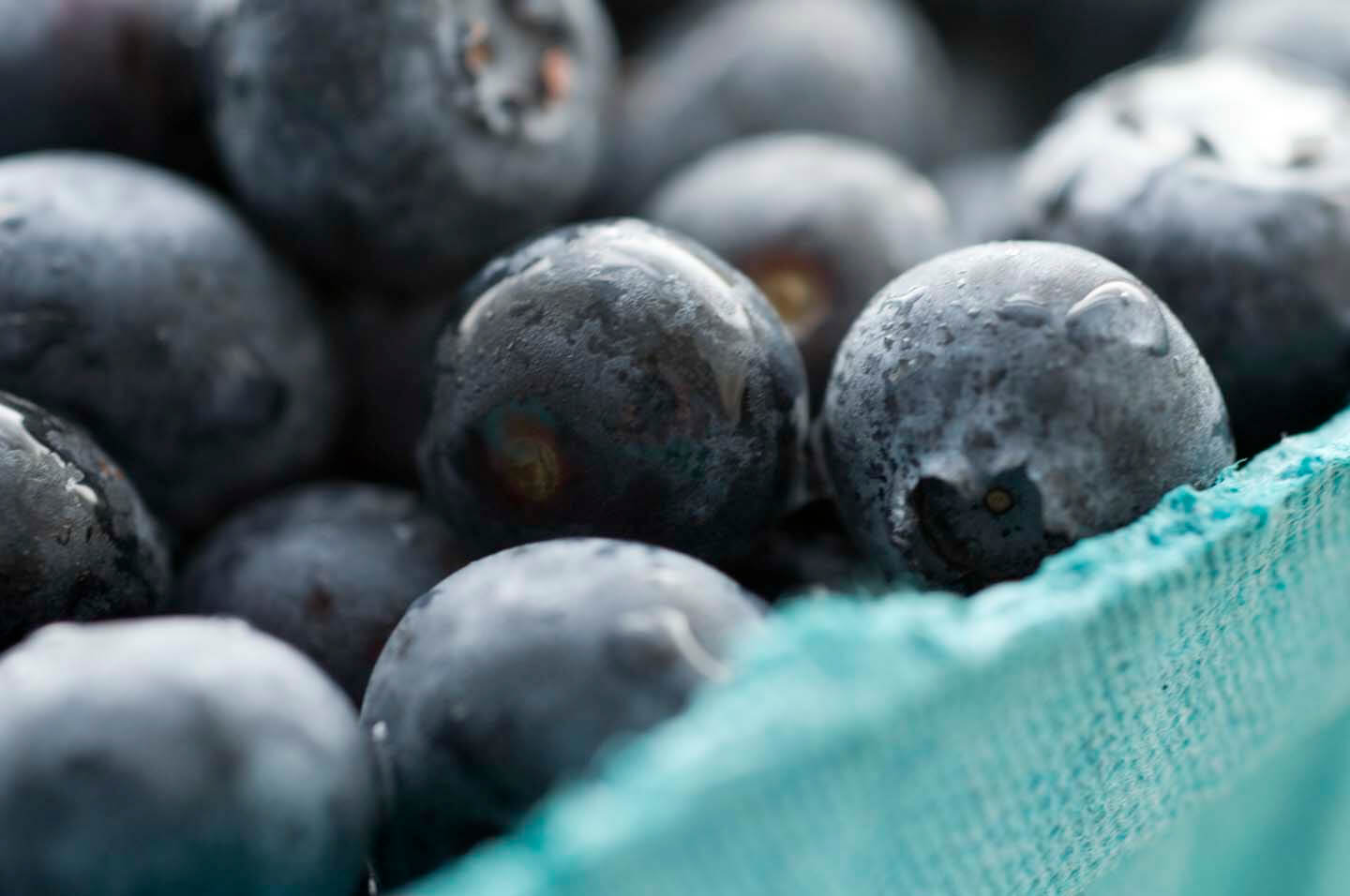 Fried pies are a longstanding tradition in Texas, found at fairs, cook-outs, restaurants, bakeries, and, of course, in home kitchens. They are a terrific dessert for big picnics and other outdoor feasts because they're portable, don't melt and taste just as good either hot or cold. And they are very warm-weather friendly. If it's oppressively hot outside, wouldn't you rather stand over a skillet for a few quick minutes than be subjected to an oven's overheated wrath for one very long hour? That's what I thought.

At the market on Saturday, I saw the first of the season's blueberries—blue orbs that popped with a tart, sweet juice. They were going fast, so I grabbed a few pints. After gorging myself on about a hundred berries, I decided that perhaps I should take advantage of their being fresh and make some fried pies.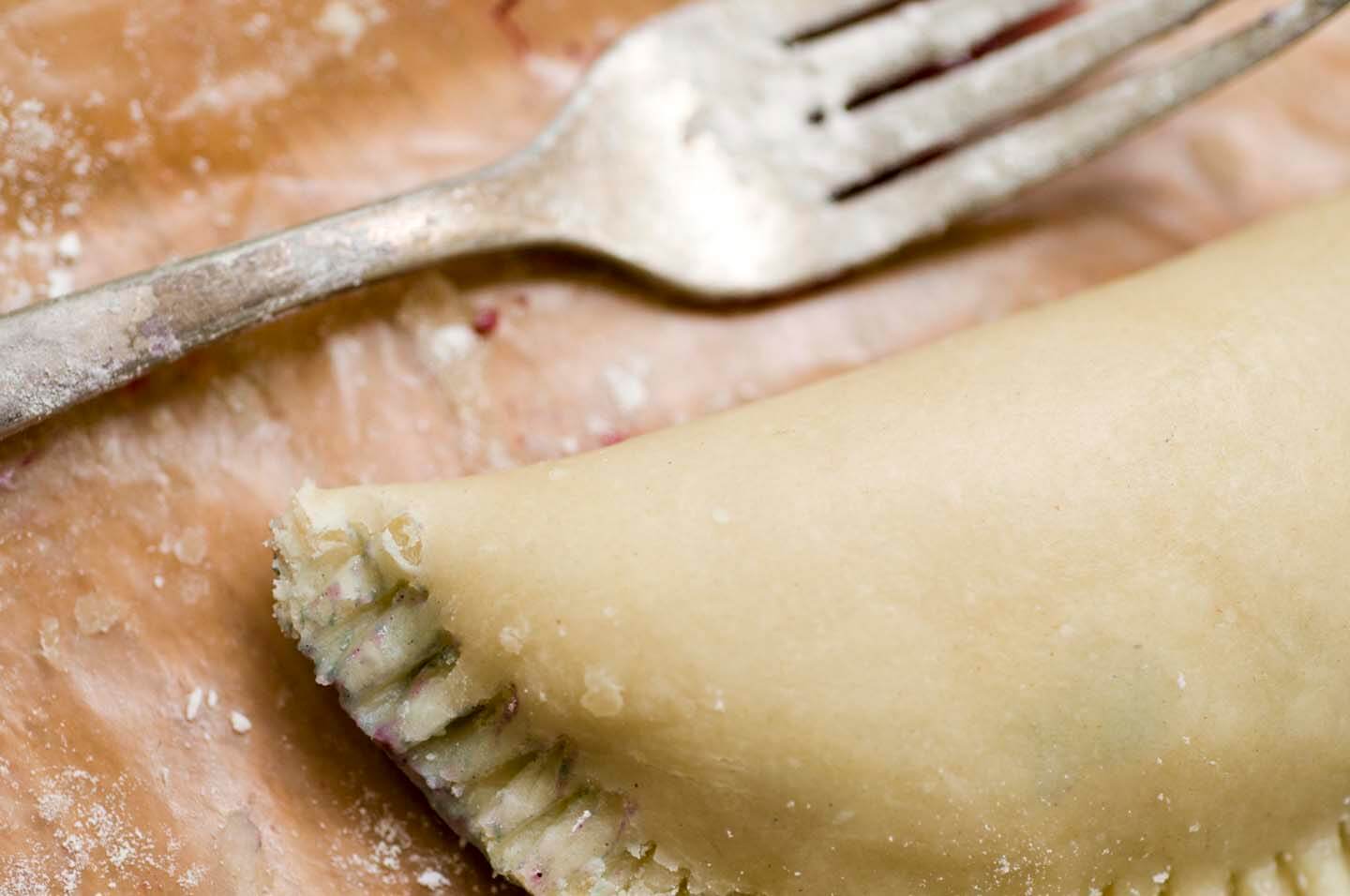 You can use frozen blueberries in some things, such as muffins, smoothies or cakes, but I think that when you're making a pie filling you want them to be as fresh as possible so each bite will have that snap and wholeness that frozen berries seem to lack. I also like to add a bit of lemon zest and cinnamon to my filling, but it's the berries that are the real stars.
But of course, you can't have a fried pie without a proper pastry to contain the filling. A few weeks ago I rendered leaf lard, which is the best kind of lard for pastry, and I had enough left over to make a crust. It doesn't get more basic than flour, salt, water and lard. And if you have never worked with a pie crust made with lard, well let me tell you—it is the easiest, smoothest thing ever to roll. No struggle and no crumble—the only reason mine wasn't perfect was because I still haven't mastered the art of rolling out pies. The good thing is, however, is that nobody sees your mistakes when you make fried pies. You cut out circles for the individual pastries—and these can be as neat and tidy as you like.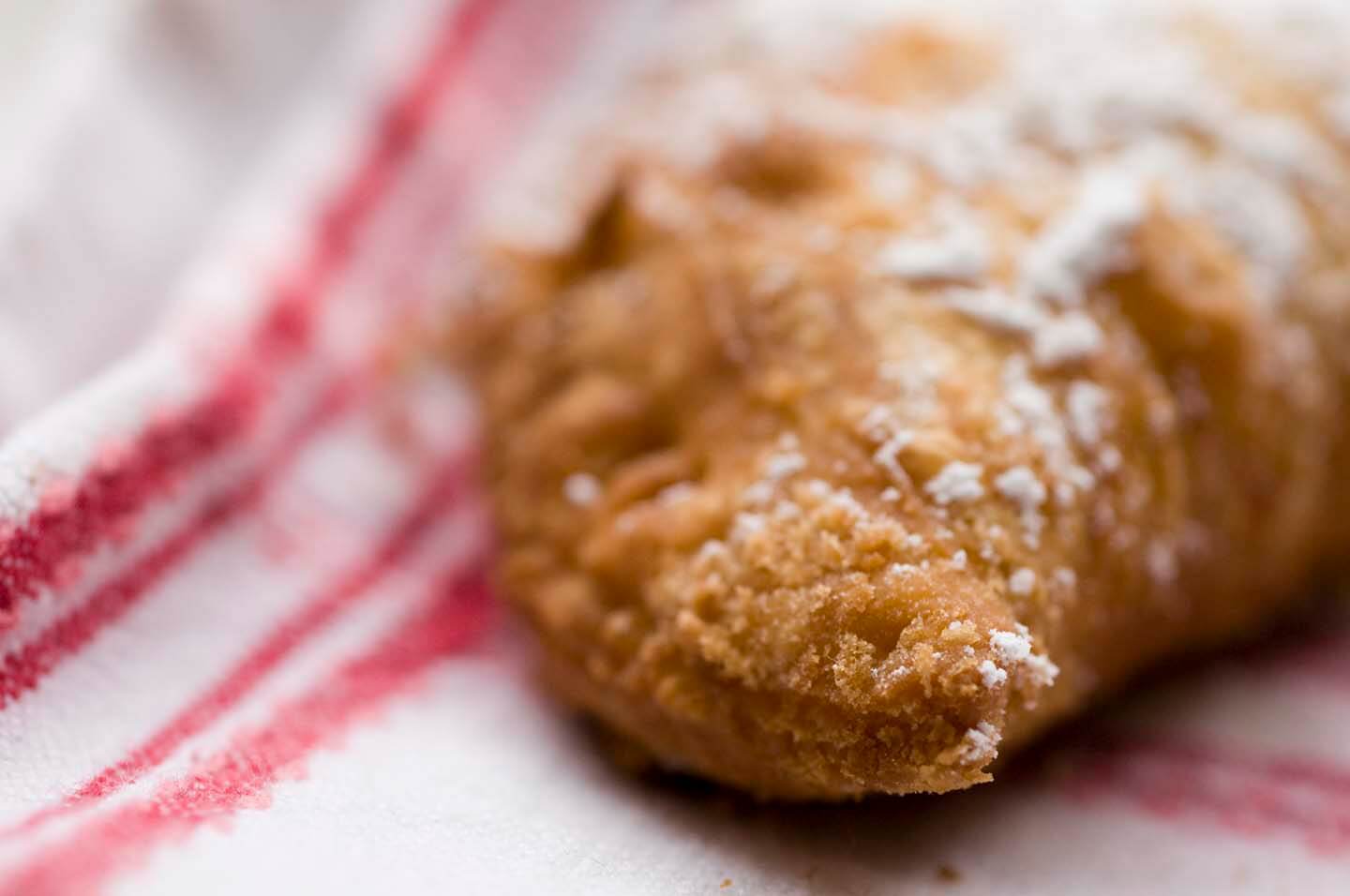 The best thing about a lard-based crust is that it's strong yet flaky. And while sometimes I have problems with my fried pies leaking, these stayed sealed with nary a blueberry to be seen until after my first bite. And oh, what a bite! I sprinkled some powdered sugar on my pie (though that's not necessary) and it was sweet, salty and crisp with the berries round and full. It was a true summertime taste. I don't think this batch will last until the weekend, so I plan to make some more for the Fourth of July. And of course, there are now apricots, cherries and raspberries to fill my fried pies with as well. I can't wait!
What are you making for the Fourth of July?
———–
Not interested in fried pies? Here are some other recipes that would be fabulous on the Fourth:
———–

Blueberry fried pies
Ingredients
For the crust:
2

cups

all-purpose flour

1/2

teaspoon

kosher salt

1/2

cup

chilled lard

1/4

cup

cold water
For the filling:
2

cups

blueberries

1/2

cup

sugar

3

tablespoons

all-purpose flour

1

teaspoon

lemon juice

1/2

teaspoon

lemon zest

1/2

teaspoon

cinnamon

1/2

cup

water

Powdered sugar, for dusting
Instructions
To make the crust, mix together the flour and salt. Add the lard, either with a fork, your hands or a pastry cutter.

When the flour is clumped together, slowly add the cold water a tablespoon at a time until the dough is moist enough to come together. Form the dough into ball. Wrap and place the dough in the refrigerator to chill for at least an hour.

Meanwhile, mix the blueberries, sugar, flour, lemon zest, cinnamon, and water in a pan, bring to a boil and cook for about 2 or 3 minutes or until thickened. Turn off the heat

To make the fried pies, roll out the chilled pie crust until it's no more than a 1/4 of an inch thick. (I like to roll it out into a rectangle-type shape.) Cut out 12 five-inch diameter circles (I use a saucer as a guide). Any scraps that are left over you can roll out again and cut out more circles.

To make each pie, place 2 tablespoons of filling in the center of each crust. Moisten the edges and fold the crust over, sealing the edges with your fingers and then by pressing down on the edge with a fork.

In a cast-iron skillet, heat an inch of oil (or lard or shortening) to 350° F.

With a spatula, gently place each pie into the hot oil, and turn over after a minute. Cook on the other side for another minute, and then drain on a rack or paper-towel lined plate. You can sprinkle powdered sugar over the pies if you like.