"Next time you visit, you'll get to cook here," said my mom as she showed me her new kitchen. Because her house had flooded in Houston's heavy rains of 2016, she had spent the most of the past year rebuilding her house. When I was there in April, it wasn't quite ready for her to move into yet, but I was giving her advice on how to organize her new space. Everyone has gifts to offer and as a kitchen person, I reckon one of mine is good ideas about where pots and pans should go in relation to the oven and stove.
Since my mom's an Episcopal priest, her house is a rectory. This means that it's not only her home but also a space where people in her church gather for meetings and celebrations. Shortly after my visit, she moved back and it seemed like every time I talked to her she was having another party, sometimes several in one weekend. When they restored her kitchen, she had opened the space by tearing down walls and lengthening the counters so it was more conducive to people visiting as they served themselves from a long line of dishes, bowls, and plates.
Now, my mom's not only a Texan who loves her home state's cuisine, but she's also proud of her kids, so she enjoys cooking from my blog and books and bragging about where she got the recipe. I had put her on testing duty last year for Queso!, so she's been serving lots of dishes from that over the summer, as melted cheese always makes for a fine party food, though for potlucks she also enjoys sharing Aaron Franklin's pinto beans and the peach cobbler recipe from my first cookbook.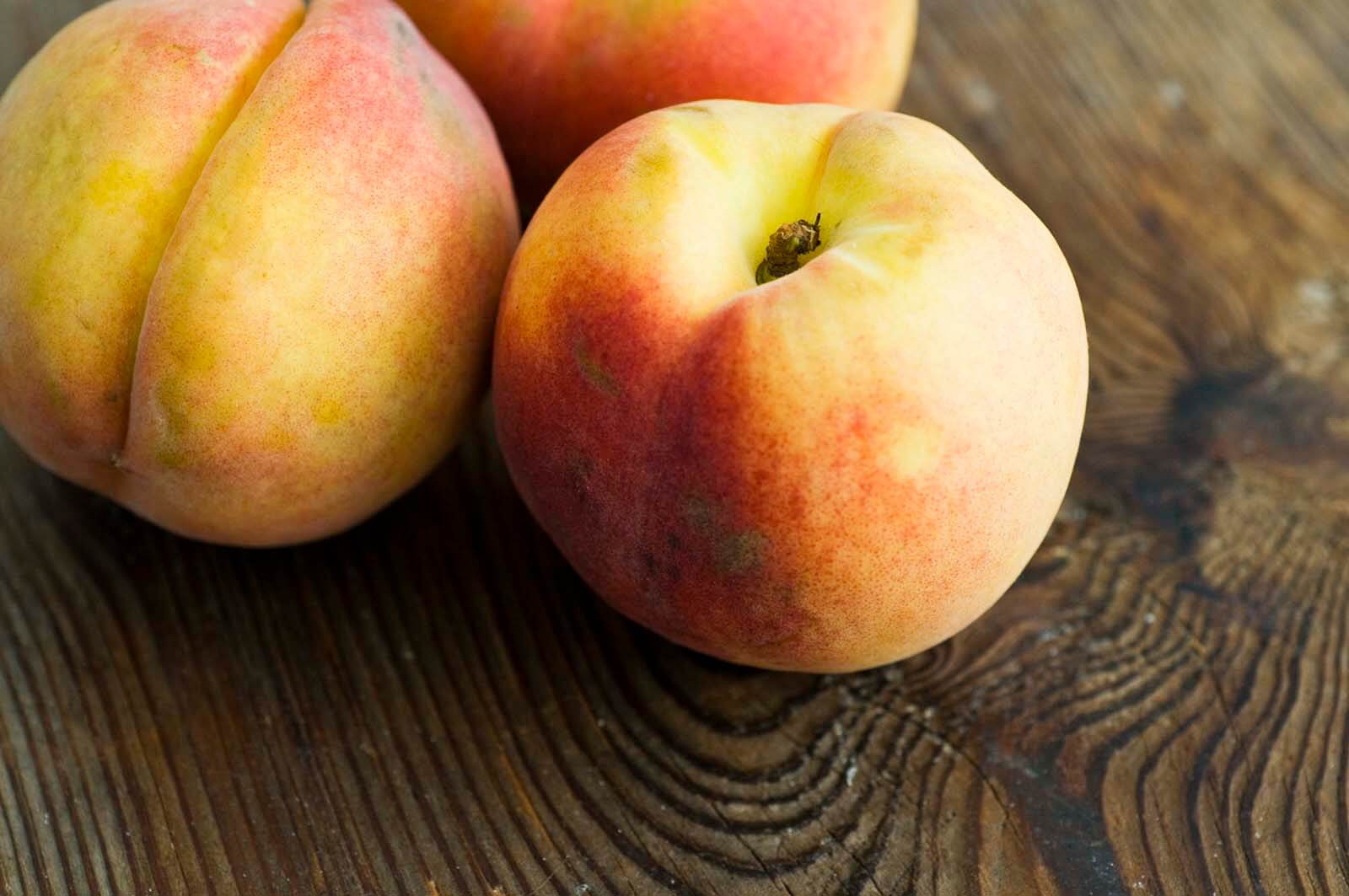 That cobbler is an adaptation of one made by my great-grandmother. Of course, I've tinkered with it a bit and besides being seasoned with the traditional cinnamon I also stir in a dash of ginger, too. That makes it a little exotic, but it's still a homey, classic dessert that can feed lots of people easily. Mom says it's not only a cinch to make but it's always a hit.
This past week, as I'm sure you know, a hurricane hit Texas. The coastal towns of Rockport and Port Aransas were wrecked by the wind and the storm, and much of the Houston area is drowning in water, too. The flooding and devastation are tragic and every time I look at pictures, I feel hopeless and distraught.
My mom's house began to flood early Sunday so she's currently staying with friends on higher and drier land. Before the storm she had been in Oregon visiting my brother and his family, so I assumed she'd just stay there and wait until it passed, but she said she wanted to come home to be there for her church. And she has, as every day she prays with her parishioners on Facebook. Since many are without homes or stranded right now, those moments have been a gift for them.
My heart goes out to all those who have been affected by the storm. Yet despite the destruction, there've also been glimmers of hope. For instance, people have opened their homes and businesses to those have been displaced; people have navigated their boats through the water to rescue those who were stranded; people have donated cash and goods to local shelters; and people have cooked for those who had no longer had the means to feed themselves. Indeed, if we put aside our differences, offer our gifts, and treat each other with generosity and kindness, we can make it through this challenging time.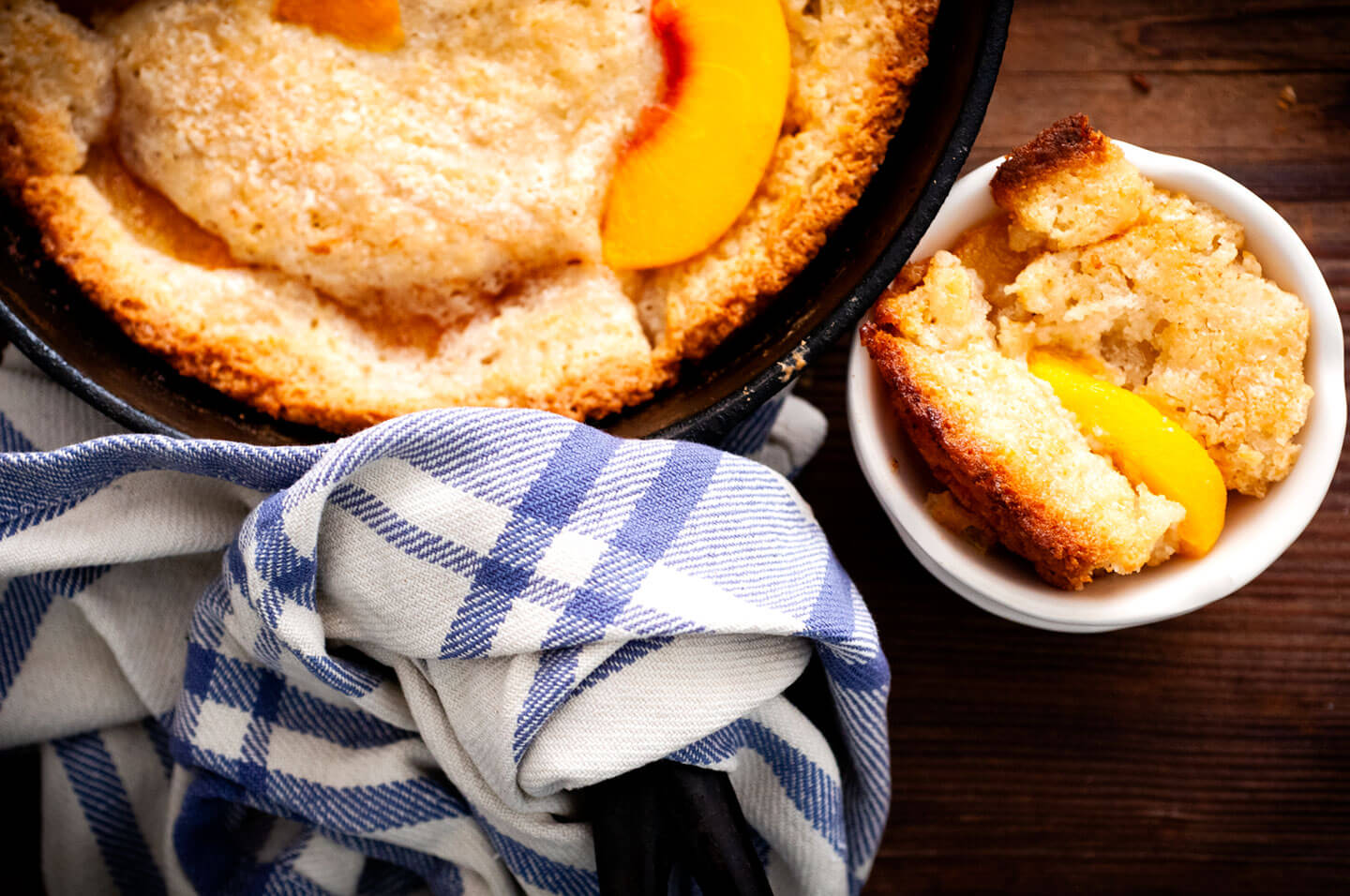 My strengths are in the kitchen, so I've been cooking, as that helps me feel better. If you're feeding others or just want a comforting dish, here's the peach cobbler that fed so many of my mom's friends this summer. It brought them joy and in these challenging times, perhaps it will bring some joy to you and yours, too. And I have hope for our future, as Texans are brave, generous, and strong.
Peach Cobbler
Ingredients
1/2

cup

(1 stick) unsalted butter, melted

1

cup

all-purpose flour

1

cup

sugar

2

teaspoons

baking powder

¼

teaspoon

kosher salt

1

cup

whole milk

2

cups

sliced peaches, fresh or frozen

1

teaspoon

ground cinnamon

1

teaspoon

ground ginger
Instructions
Preheat oven to 350°F.

Pour the melted butter into a 10-inch cast-iron skillet or a 9-inch baking pan. Whisk together the flour, sugar, baking powder, and salt until well blended then stir in the milk until smooth. Evenly pour the batter over the butter but do not stir!

Toss the peaches with the cinnamon and ginger then layer on top of the batter. Bake uncovered for 45 minutes or until lightly browned. Serve warm.