This pecan-peach ice cream is a mistake. A delicious mistake that turned out just dandy in the end, but still, it doesn't quite fit in with the theme I had in mind. Let me explain.
See, "Friday Night Lights" is airing its grand finale on Friday and I had a hankering to make a special treat for that occasion. Now, I realize in this era of DVRs, on-demand TV and the Internet—a final episode of a show doesn't garner quite the pomp that it did back in say, the era of "MASH" or "Seinfeld." People now watch shows on their schedule, not the network's, so people getting together to watch something on TV doesn't happen as often as it used to because there are many other opportunities for viewing.
"Friday Night Lights" has suffered from more fragmentation than other shows, as this final season appeared on two networks, with one airing the final season last winter. Not to mention, the DVD of the final season also has been available for months. So when I was discussing my excitement about watching this final episode with some friends, one said, "I saw it months ago. Hurry up and watch it so we can finally talk about it! "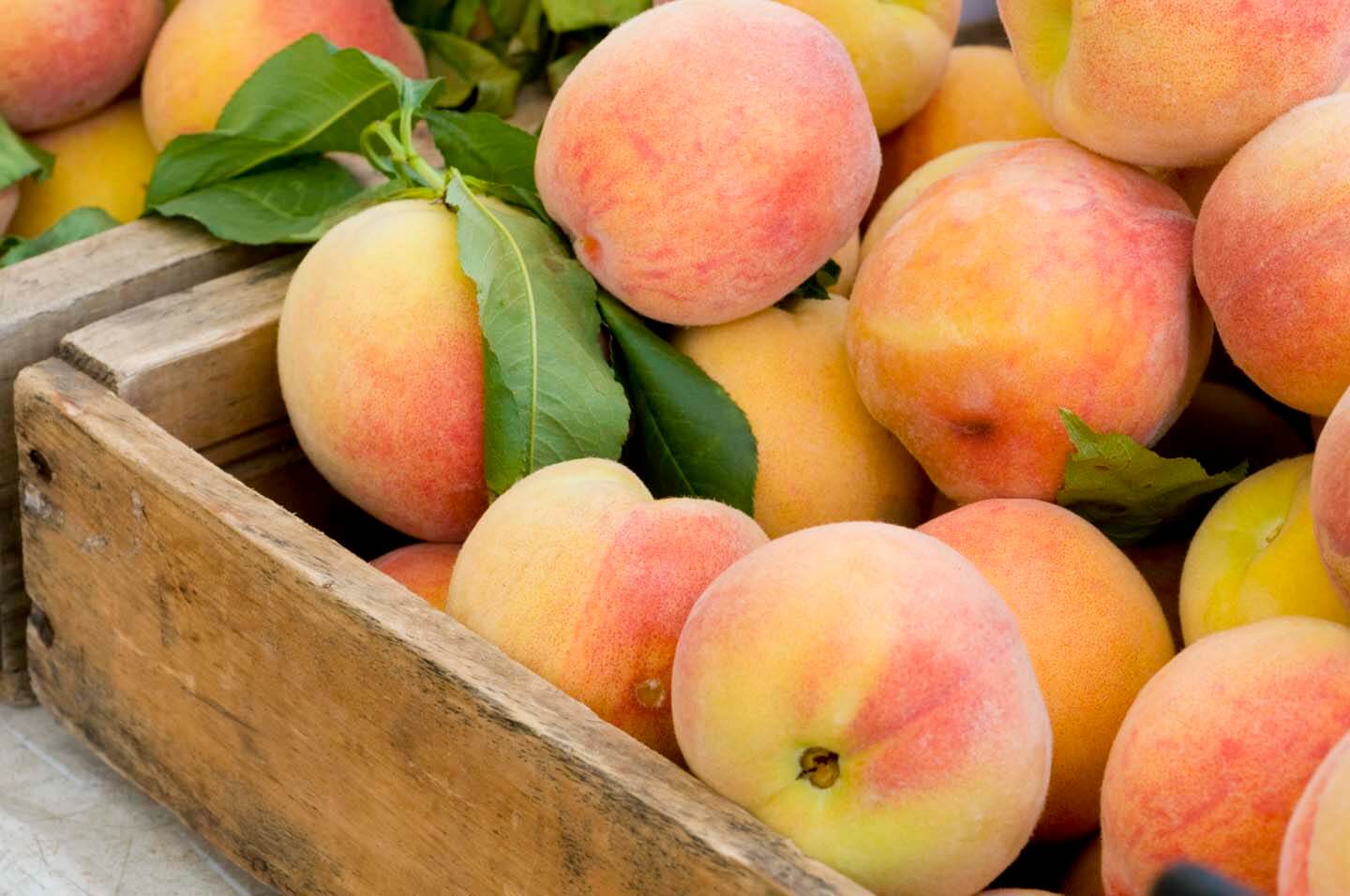 My arrival to "Friday Night Lights" was late, I admit. But after spending a few weeks on a marathon bender trying to catch up with the previous four seasons, watching this final season each week has rewarded me with the gift of anticipation—something lacking when you have all the episodes readily available. And yes, I'm very anxious to know what happens to the East Dillon Lions, Coach Taylor, Tami Taylor, the Riggins brothers and the rest of the characters, but sometimes it's good to be patient.

If you are gathering to watch the finale, know that good food is a must at your viewing party. And as it's a show about Texas, Texan cuisine should definitely be on offer. So what to serve? Well, you could serve Frito Pie that Friday-night classic, sold at high school stadiums across Texas. Perhaps you could cook ribs, which were Coach Taylor's specialty for his annual football player backyard barbecue. Or you could fry up a batch of chicken-fried steak or steak fingers with jalapeño cream gravy to honor the hardscrabble independence of these small-town Texan characters' lives.
But what's for dessert? That's where this pecan-peach ice cream comes into play. See, in an earlier season, Coach Taylor is having an awful day and says he wants "scotch-flavored drink." But I had it in my head he said he wanted a "bourbon-flavored drink," and so originally, I thought I'd make a bourbon peach ice cream with pecans. But since the quote was about scotch, I decided to scratch the whiskey, as scotch, pecans and peaches just doesn't sound very good at all.
No matter. Peaches are now abundant, and add a refreshing sweetness to this ice cream. And the pecans add a bit of spice as they are cooked in butter before being sprinkled with ginger, brown sugar and nutmeg. Yep, peaches and pecans—it doesn't get more Texan that that! (Though if you're still interested in the bourbon, I bet a splash of it would fit right in with the pecans and peaches.)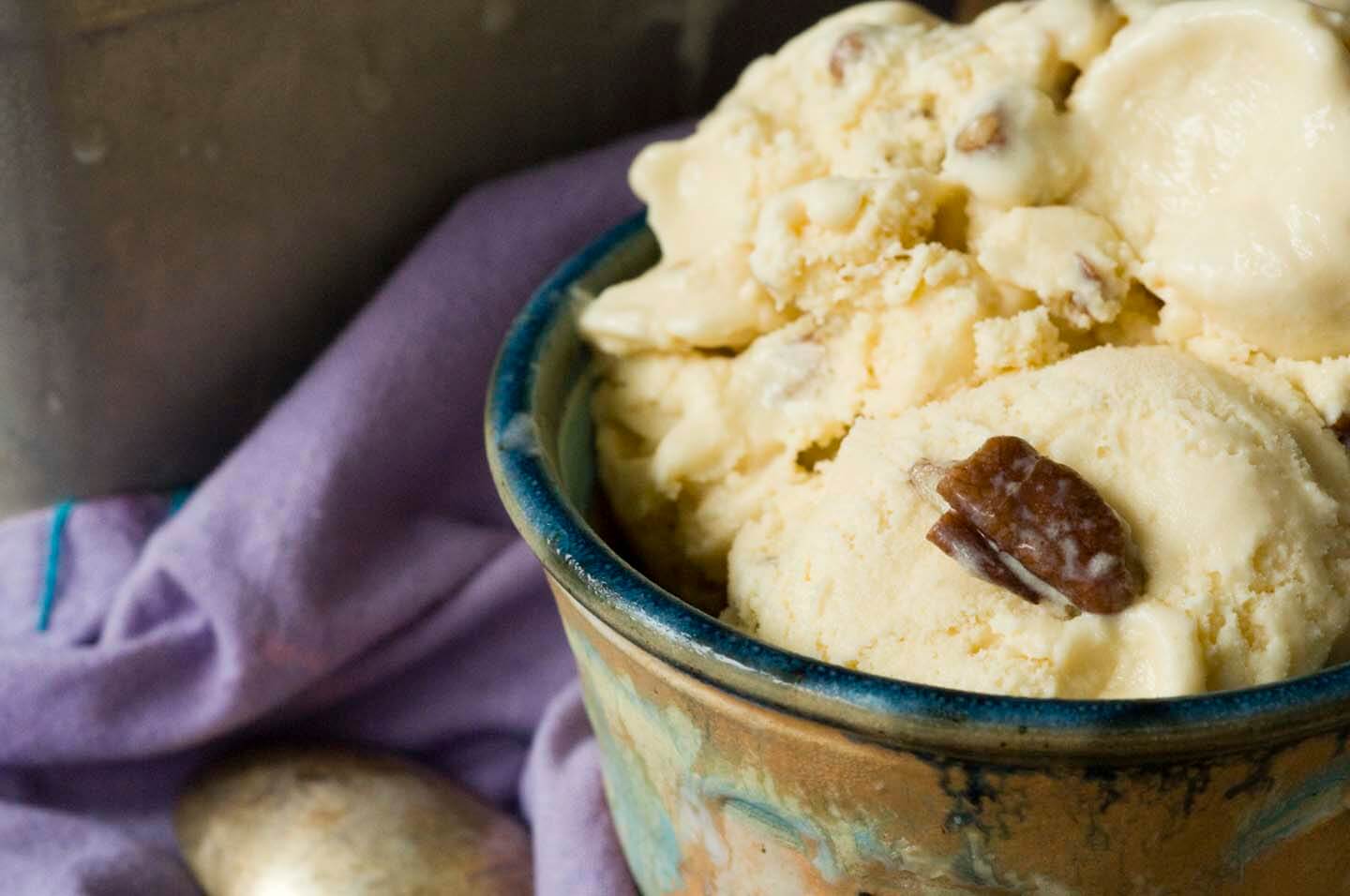 So if you are watching the final episode of "Friday Night Lights", might I suggest a bowl of this ice cream as you cheer, laugh and cry through the final hour of this show about small-town Texan life. Of course, if you've already seen the finale or don't even watch the show, you might have something better to do on Friday night. But that's okay—because when you do get around to making this ice cream it won't be any less delicious, even if it was a mistake.
Pecan-peach ice cream
Ingredients
4

cups

sliced and peeled peaches or 1 16-ounce package of frozen peaches, thawed

2

cups

half-and-half

1

cup

heavy cream

3/4

cup

granulated sugar

2

egg yolks

1

teaspoon

vanilla extract

1/4

teaspoon

kosher salt, plus more to taste

1

tablespoon

unsalted butter

1

cup

chopped pecans

1/2

teaspoon

ground ginger

1/8

teaspoon

nutmeg

1

tablespoon

brown sugar

2

teaspoons

lemon juice
Instructions
In a blender, puree the peaches with 1 tablespoon of water.

In a pot, cook the peach puree with the cream, half-and-half and sugar on medium low heat until warm and the sugar has dissolved—do not let it come to a boil. Turn off the heat.

Beat the egg yolks with the vanilla and salt. Stir into the eggs 1/2 cup of the warm cream and then pour egg and cream mixture into the pot. 
On medium low, heat this mixture while stirring occasionally for five minutes or until it gets slightly thick. You'll know it's ready when it coats the back of your spoon. Cool in the refrigerator for 4 hours.

While the custard is chilling, on low heat, melt the butter in a skillet. Stir in the pecans and cook until slightly darker and fragrant, about a minute. (Be careful, as the pecans can easily burn.) Remove the pecans from the skillet and toss with the ginger, nutmeg, and brown sugar. Adjust seasonings and add salt to taste.

After the custard has cooled, stir in the lemon juice and then freeze and churn according to your ice-cream maker's instructions. Once churned, stir in the pecans.
Notes
I prefer my fruit ice creams to be smooth, but if you want peach chunks, skip the puree step and mix the peaches in with the ice cream a few minutes before it's done churning.