Steak fingers with jalapeno cream gravy
"You're not a fan of 'Friday Night Lights? I can't believe it!'" said a Texan friend to me, shaking her head.
Then there was my native New Yorker friend who said, "'Friday Night Lights' has made me fall in love with Texas. Tell me again why you don't watch it?"
Finally, my dad threw his hat into the discussion. "Lisa, I tell you what! If there's only one show you should watch on TV it should be 'Friday Night Lights as it's the best.'"
It soon became clear to me that by not watching "Friday Night Lights," I'd been missing out on something important. So last week I got a Netflix online subscription and began viewing this show. And you know? Everyone was right—I am in love. The writing, the acting, the characters and its portrayal of small-town Texas life always remind me of home.
Now, I'm only halfway into the first season but this show set in the fictional town of Dillon, Texas has the power of making me laugh, cheer and cry—sometimes all at the same time. My high school days are long past but I know these characters, I know this way of life.
Take the Alamo Freeze—the ice cream and hamburger place on the show that is a fictional stand-in for a Dairy Queen. Many small Texas towns often will have only one dining option and it will be the Dairy Queen, which often serves as both a place to eat and as a community-gathering place. As Larry McMurtry has written, "Dairy Queens combined the function of tavern, café and general store; they were simple local roadhouses where both rambling men and simple stay-at-homes could meet.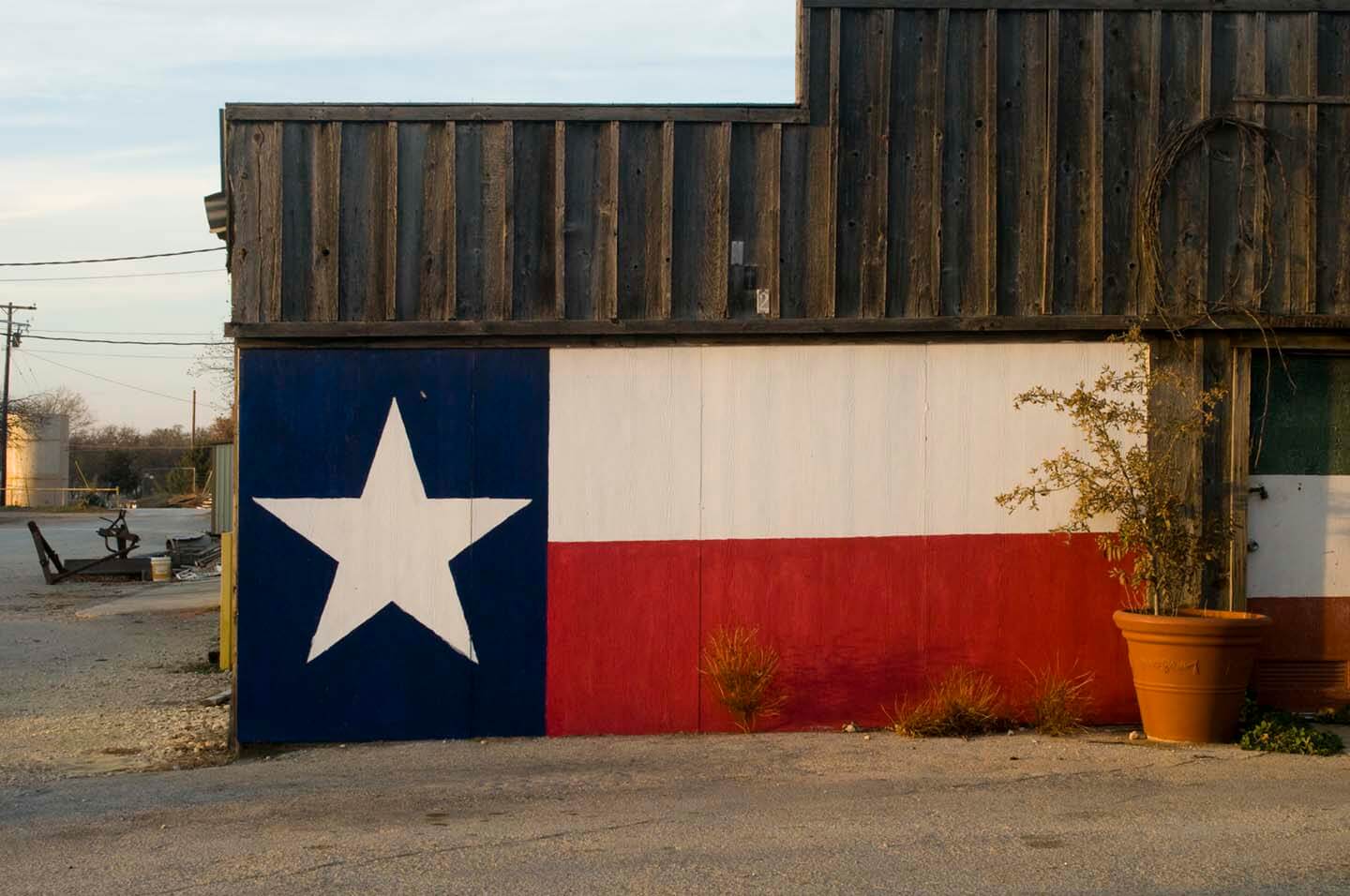 Now, when you go to a Dairy Queen you may order an ice-cream cone dipped in crackling, crisp chocolate, a thick Blizzard milkshake chock full of goodies or a cheeseburger, both juicy and fat. But whenever I visit, I always order one thing: a basket of steak fingers.
Steak fingers, if you're not familiar with them, are simply pounded, breaded and fried strips of beef. Yep, it's basically chicken-fried steak made into finger food, which is probably how they got the name instead of their resembling a certain part of the body. (At least, that's what I like to think, as it seems a bit more appetizing.)
Of course, you can find steak-finger baskets at all sorts of small-town cafes, truck stops and drive-ins across Texas, not just at the local Dairy Queen. But I always thought of them as eating-out food, not something to be made at home. Until my old friend Eleanor set me straight.
Eleanor and I grew up together in Houston, though like me she moved away and now lives in California. She was visiting New York last summer and we were sitting in Central Park talking about the foods that we missed. "I'd have to say that steak fingers are near the top of my list," she said, staring off into the distance as she contemplated said steak fingers. I agreed with her and then asked her if she was partial to Dairy Queen's steak fingers are some other restaurant's version of the dish.
Eleanor gave me a funny look. "I miss my grandma's steak fingers," she said. "She'd always fry up a batch whenever I came to visit. Steak fingers for me are home cooking, not restaurant food!"
Steak fingers as home cooking? That was a revelation. Sure, I had toyed with making steak fingers but always thought it might seem out of place—especially as I don't have any paper-lined baskets, which always seemed like a vital part of the steak-finger experience. But you know what? Since you can't find steak fingers in New York I decided to make a batch based on my dad's chicken-fried steak recipe. And sure enough, homemade steak fingers are pretty darn good. To complete my meal, I added roasted jalapeños and garlic to my cream gravy, making these home-cooked steak fingers just as good, if not better than what you'd find at a Dairy Queen or a roadside café.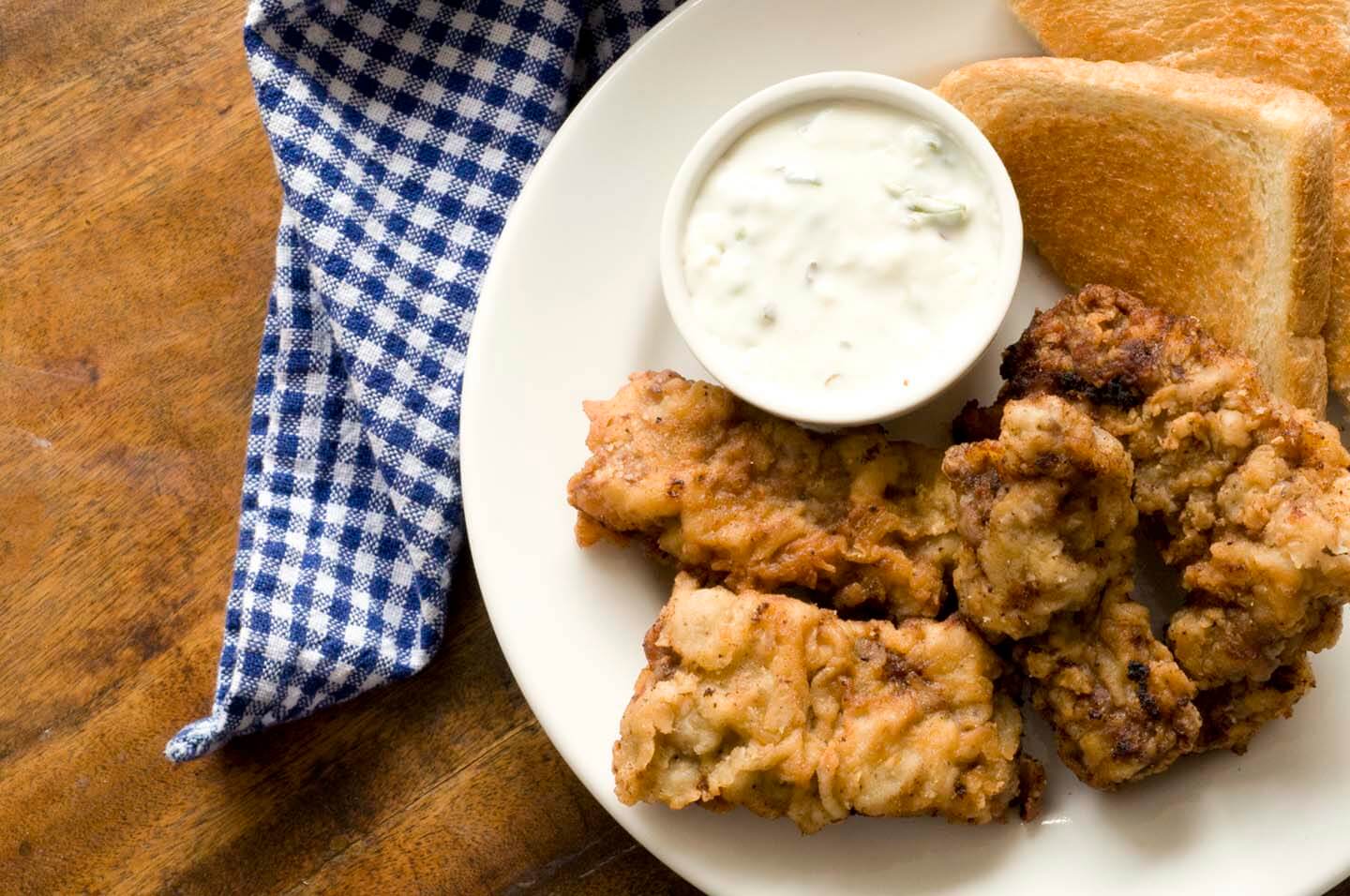 I still have endless hours of "Friday Night Lights" ahead of me, which makes me smile, as each episode is a quick trip to Texas. And while my apartment might not be the Alamo Freeze or the Dairy Queen, but you can bet that I'll sometimes be munching on steak fingers as I watch.
—————
Would you like more Homesick Texan? Well, I've started offering additional recipes for paid subscribers to help with the costs of running the site. While I'm not taking anything away, if you'd like to support Homesick Texan and have access to exclusive, never-seen-before subscriber-only posts, please consider becoming a member; annual subscriptions are as low as $25. Thank you for reading, your consideration, and your support!
—————

Steak fingers with jalapeño cream gravy
Ingredients
Ingredients for the jalapeño cream gravy:
2

jalapeños cut in half lengthwise, stems and seeds removed

2

cloves

of garlic

2

tablespoons

bacon grease or oil

2

tablespoons

flour

1 1/2

cups

whole milk

1/4

teaspoon

ground cumin

Salt to taste
Ingredients for the steak:
2

pounds

top round steak or cube steak

1 1/2

cups

flour

1/2

teaspoon

kosher salt, plus more to taste

1

teaspoon

black pepper, plus more to taste

1/4

teaspoon

cayenne

2

eggs

1

cup

whole milk or buttermilk

Oil for frying
Instructions
To make the cream gravy, place the halved jalapeños skin-side up and the garlic on a sheet and place under the broiler for 5 minutes or until jalapeños and garlic are blackened. Remove from the oven. Rub off the blackened jalapeño skin and then dice. Mince the roasted garlic.

In a large heavy skillet, heat up the bacon grease or oil on medium-low heat. Whisk in the flour and cook until fragrant and lightly browned, about a minute. Slowly pour in the milk and stir until thickened, which should take a couple of minutes.

Turn off the heat and stir in the diced jalapeños and garlic. Add the cumin and add salt to taste. If too thick for your tastes, add more milk. Reheat on low for serving.

To make the steaks, if you using top round steak, you'll need to pound it with a meat mallet until flattened and doubled in size. If using cube steak, you can skip this step. Cut the tenderized steak into 16 strips.

Mix together the flour with the salt, black pepper and cayenne and place on a plate. Whisk together the eggs with the buttermilk. Lightly sprinkle the steak strips with salt and pepper then dredge each strip in the flour. Dip the flour-coated steak into the eggs and then dredge again in the flour.

Heat up the oven to 200°F. In a large heavy skillet, such as a cast-iron skillet, heat up an inch of oil to 300°F. Place 4 strips into the skillet and cook until you see red juices bubbling on top of the meat, about 2 or 3 minutes. With tongs, turn over the fingers and cook for another 3-5 minutes. Drain on a paper towel and place in the oven while you fry the remaining strips.

Serve with jalapeño cream gravy and buttered slices of Texas toast.
Notes
I keep my flour seasonings simple but feel free to jazz yours up anyway you choose. Other seasoning you could add are paprika, granulated garlic, oregano or chili powder.