Corn and black bean salsa recipe
Goodness! Where has this week gone? I can't believe it's already Saturday! I reckon this is what happens when you have a book coming out almost a month—your life starts to get a little busy.
Take this week for instance. My publisher came over to my apartment to shoot some videos for the book. As you can tell by the lack of videos on my site, this is uncharted territory for me—so I spent most of my prep time wringing my hands and wondering why my publisher even needed video. I was a nervous wreck. But on the day of the shoot, it all went well and turned out to be surprisingly fun.
There were a couple of other moments when I had to be in front of the camera this week, too. At least these were still shots, so I didn't have to worry about talking. Though one shoot was so complicated, all the furniture was shifted around my apartment to accommodate the equipment needed. As such, my couch ended up in my sliver of a kitchen. And that pretty much sums up my week—everything is a bit topsy-turvy, and instead of me being in the kitchen, my living room furniture has ended up there instead.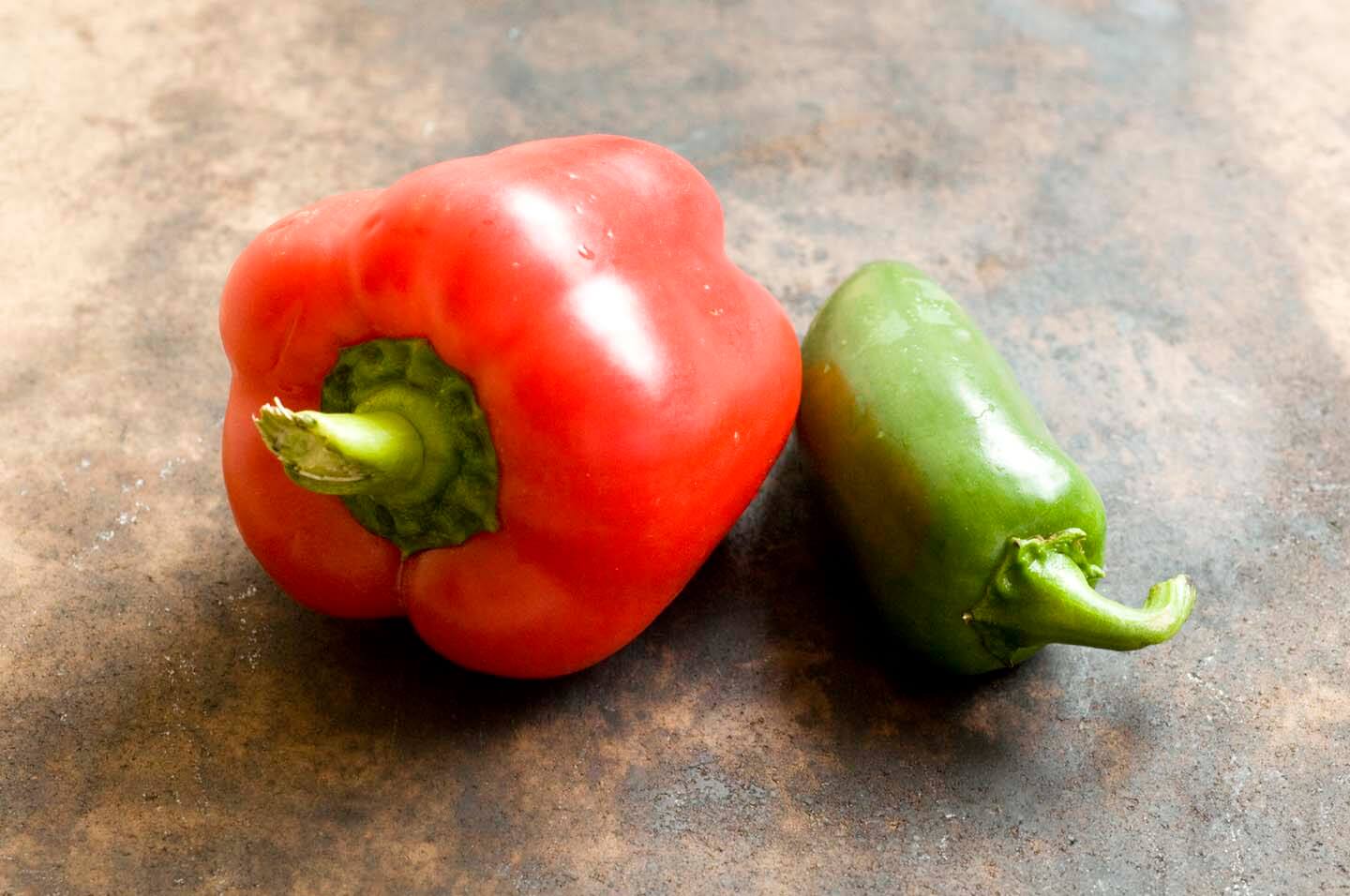 This is not to say, however, that I am complaining. On the contrary. I'm having the time of my life. While I am most comfortable when I'm cooking, doing all these other activities has taken me way out of my comfort zone and this is thrilling. I was recntly reading a book where the main character has to do something bold that he's never tried before, which gets his heart racing. When he's done, he says to himself, "I've done my cardio exercises for the day!" And that's exactly how I feel.
While there hasn't been too much happening in my kitchen this week between it being filled with living room furniture and the stiflingly hot temperatures here in New York, I do have an old heat-wave standby that I've thrown together and kept on hand—my corn and black bean salsa.
This salsa is something I've been making since college, inspired by a potluck dish one of my mom's friends used to share. Now, there are several corn salsa recipes in my repertoire, but this one is notable for the fact that you don't have to turn on your oven, stove or grill. You simply take uncooked freshly shucked corn and cooked black beans (in this heat, I just use canned) and toss them with some fresh jalapeños, bell peppers, cilantro, lime juice and olive oil. While it's great just like that, I have been known to throw in some bacon even though that does require a bit of stove time.
This corn and black bean salsa is terrific with tortilla chips and makes for a good side dish, too. It's also a fine topper on shrimp, scallops, fish and chicken. But no matter how you eat it, know that it will keep you cool.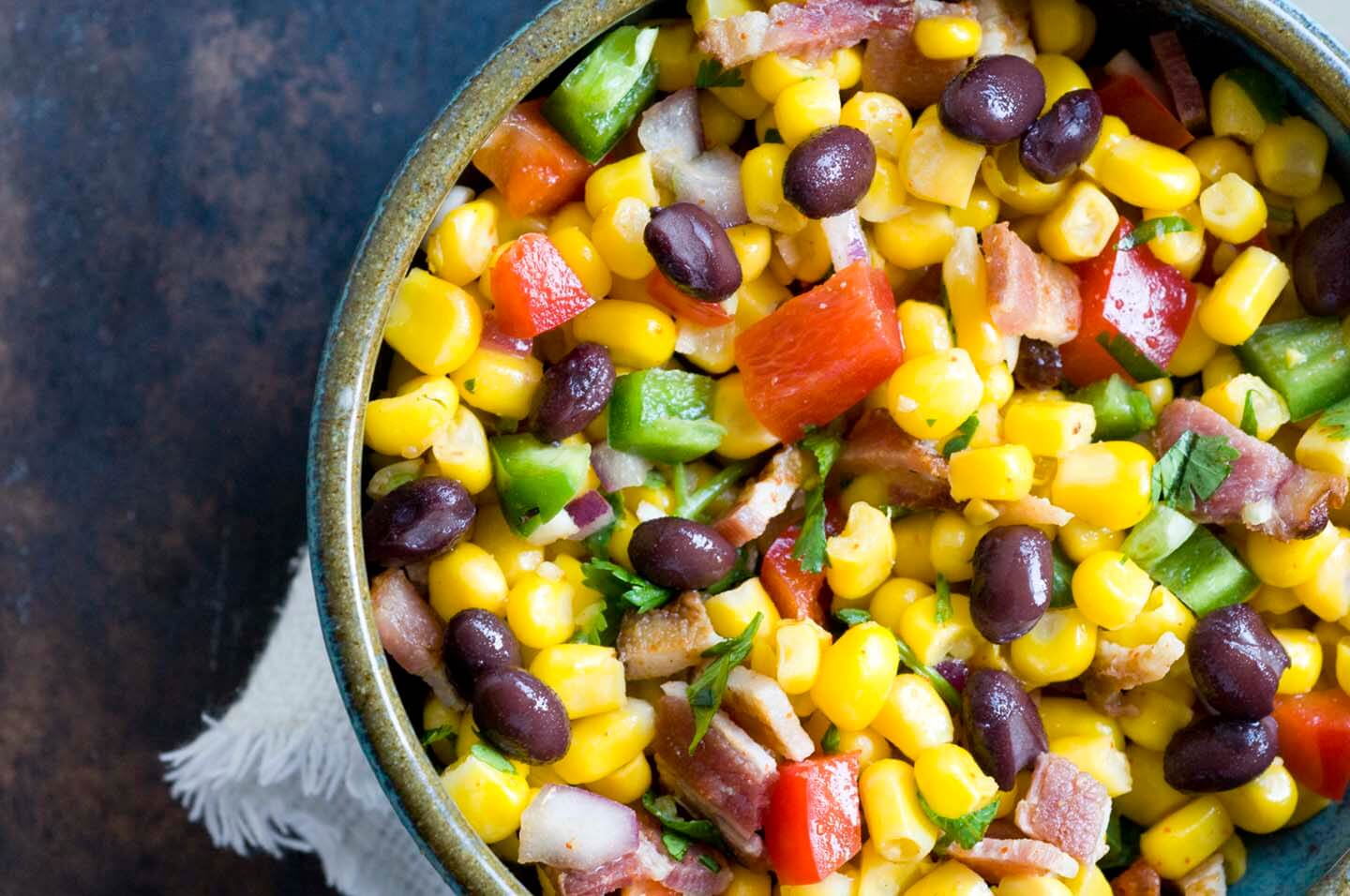 Now then, many of you have been asking about my cookbook. If you're interested in learning more about my book, I've set up a page that shows how to pre-order it and some examples of the inside spreads. Please, take a look!
Corn and black bean salsa
Ingredients
2

cups

freshly shucked sweet corn, about 4 cobs or 2 cups frozen

1

(15-ounce) can

black beans, drained or 1 1/2 cups cooked black beans, drained

1/4

small red onion, diced (about 1/4 cup)

2

cloves

garlic, minced

2

jalapeños, seeded and diced

1/2

small red bell pepper, seeded and diced

1/4

cup

chopped cilantro

1/2

teaspoon

ground cumin

1/4

cup

olive oil

2

tablespoons

freshly squeezed lime juice

1/4

teaspoon

Kosher salt

Pinch

cayenne
Instructions
Mix together the corn, black beans, red onion, garlic, jalapeño, red bell pepper, cilantro, and cumin. Stir in the olive oil and lime juice. Add salt and cayenne, then taste and adjust seasonings if needed.

Allow to chill for at least 30 minutes before serving. Can use as a dip or on tacos or with grilled meats. 
Notes
For extra flavor, stir in 4 slices of cooked bacon, crumbled.