Hatch chile creamy salsa verde
One morning before a family wedding in Bryan, Texas, a group of us had breakfast at a Mexican restaurant downtown. Along with the tortillas, eggs, potatoes, and beans, there was a basket of chips and red salsa on the table. It was a classic Tex-Mex morning meal.
The restaurant was a favorite of one cousin, and since he'd been to the restaurant many times, he asked for a bowl of its secret salsa. When the server returned with a small bowl filled with a smooth green sauce, we were cautioned to proceed gingerly. This salsa verde was exceedingly hot.
After dipping a crisp, salty chip into the bowl, I took a bite and the salsa was creamy, earthy, and savory. It was also fiery as advertised, but the heat was warm and pleasant and not so incendiary that it burned your mouth.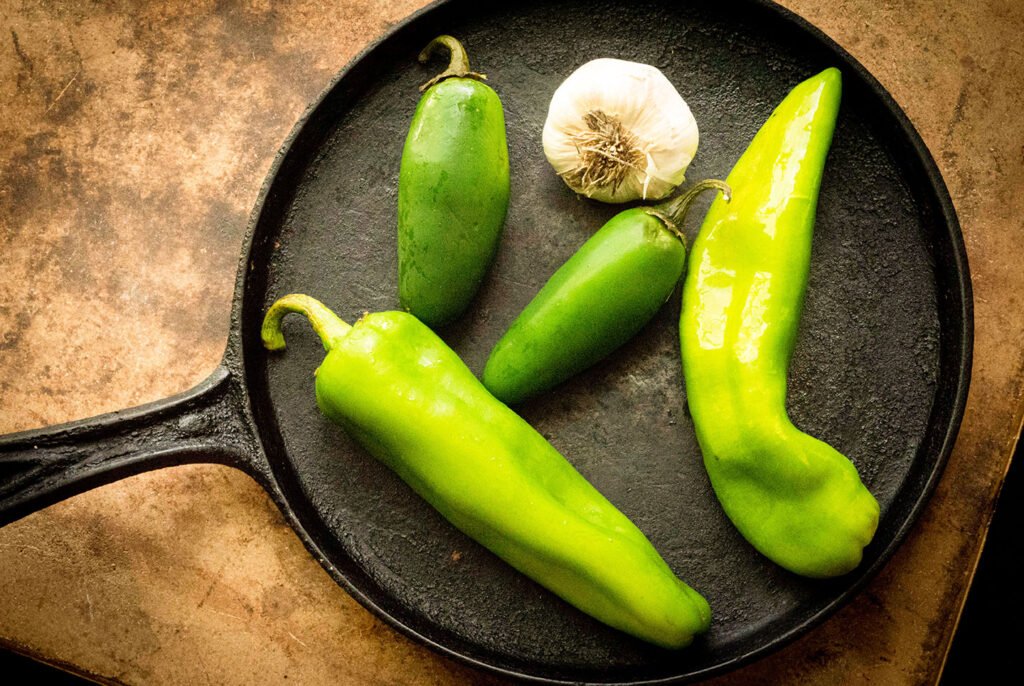 My cousin smiled and asked what we thought. We agreed it was a fine accompaniment to the eggs and tortillas. Another added that it was much like a famed creamy green salsa found at the Austin-based taqueria Tacodeli. It's called salsa Doña, she said.
At that time, the method for preparing this creamy green salsa was a mystery to most, and the recipe was not widely known. A few months later, however, I stopped at a pollo asado truck on the way to my mom's house in Northwest Houston, and in my order of grilled chicken, rice, pinto beans, and corn tortillas, there was also a large container of the same style of creamy salsa verde.
It wasn't only served with breakfasts, I learned. Nor did it have to be called salsa Doña. When I asked the pollo asado truck proprietor its name, he said it was just salsa verde, which means green sauce.
Soon after, I learned how the recipe was made. While some speculated that the creaminess came from avocados, much like the beloved green sauce from Ninfa's, the sauce is instead an emulsion of peppers, aromatics, and oil. The fat in the oil binds the vegetables together to create a supple sauce. If you've made mayonnaise or hollandaise, the process is similar.
In my second cookbook, I shared a jalapeño version of the sauce, which is the one most offered at Texas taquerias. Though I have friends from the Rio Grande Valley who make it with Serrano chiles, which takes it to a whole new level on the heat scale.
With an abundance of Hatch chiles on hand, I recently decided to take the basic sauce and swap out some of the jalapeños for these milder, flavorful long green chiles. There are several ways to prepare the peppers and aromatics, such as frying, boiling, or roasting. I stuck with the latter, as the Hatch chiles need to be roasted and peeled before serving.
Along with the chiles, I also broiled a couple of jalapeños and some cloves of garlic. Once the ingredients were darkened and peeled, I pureed them with grapeseed oil until thick and creamy.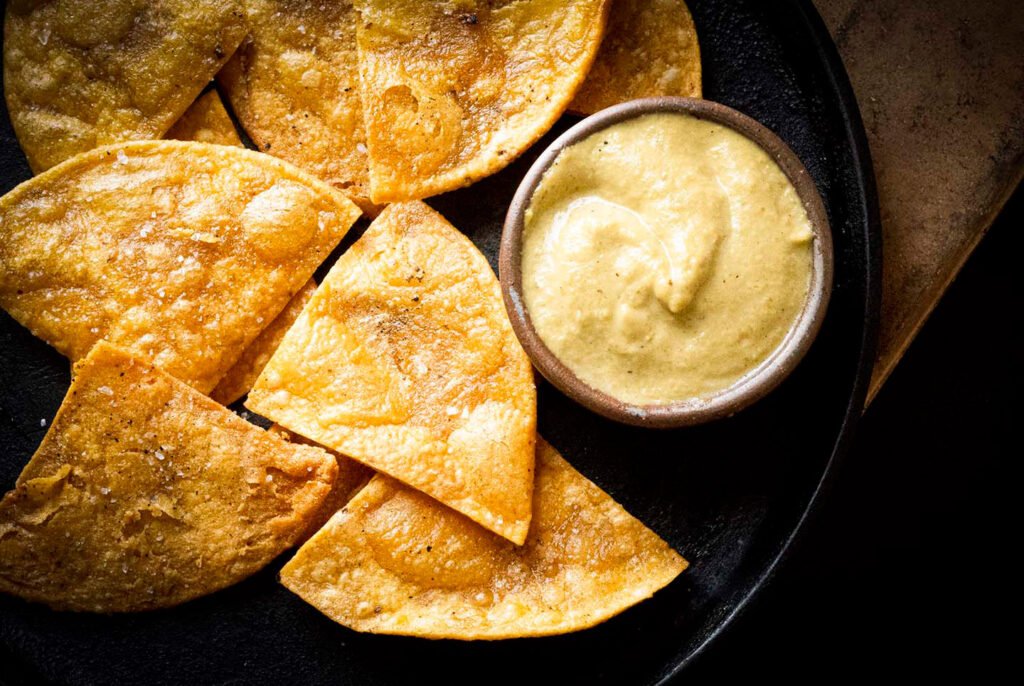 The sauce has a kick and bite that pairs well with grilled meats, tacos, and eggs. There's lots of room for adjustments, too, as it can be as thick or thin as you prefer. And while the original version keeps it simple with only chiles, aromatics, and oil, one could take a lead from my RGV friends, and add lime juice and cilantro.
—————
Would you like more Homesick Texan? Well, I've started offering additional recipes for paid subscribers to help with the costs of running the site. While I'm not taking anything away, if you'd like to support Homesick Texan and have access to exclusive, never-seen-before subscriber-only posts, please consider becoming a member; annual subscriptions are as low as $25. Thank you for reading, your consideration, and your support!
—————
Hatch chile creamy salsa verde
Ingredients
4

jalapeño chiles

4

Hatch chiles

8

cloves

garlic, peeled

1/2

cup

grapeseed or other neutral oil

½

teaspoon

kosher salt
Instructions
Turn on the broiler and position the rack 6-inches away from the heating element.

Place the jalapeño chiles, Hatch chiles, and garlic in a cast-iron skillet, then slide the skillet under the broiler. Cook for 10 minutes, then turn over the chile peppers and remove the garlic from the skillet. Place the garlic in the blender.

Return the skillet to the oven and continue to cook 7-10 more minutes until everything remaining is blackened.

Remove the chiles from the oven, then cover for 20 minutes so they can steam and their skins can soften.

After the chiles have steamed, peel the chiles and remove the seeds and stems. Place the chiles in the blender with the garlic.

Add the oil and salt to the blender, then puree until smooth. Taste and adjust salt, if desired.

Serve warm or chilled, either as dip or as a condiment. Will keep in the refrigerator for 1 week.