What do you know, it's papalo!
There's a certain scent I associate with Mexico that I've always assumed was laundry detergent. It's overly pungent and heavy, with hints of citrus and mint. It's the kind of smell that wafts into your nose and lingers there for hours, overpowering anything else with which your olfactory senses come into contact. I've smelled it in grocery stores in Guanajuato and outside of domestic kitchens in Mexico City not to mention in some of the Mexican neighborhoods here in NYC. I don't know why I assumed the smell came from soap, I just did.
Last week, I found myself in Jackson Heights and I stopped into the charming El Sol de Azteca to grab a bite to eat. They had cemitas on the menu—a Pueblan sandwich stuffed with spicy pork, red onions, chipotles, lettuce, avocados and that Mexican string cheese called quesillo all piled high on a sesame seed bun.
I'd never had one and was curious how it compared to a torta, another Mexican sandwich. I took a bite and was pleased by the crisp, buttery bun and the spice and juice from the meat and vegetables, but there was a hint of that smell, that funky flavor that I always assumed was detergent. I took the sandwich apart and found an herb. After tasting it, I realized that it was the source of that flavor. That smell wasn't detergent, it was a plant!
I asked the waitress in my rusty Spanish what was the name of the herb. She smiled and said, "Papalo!" Papalo. Who knew? I finished my sandwich trying to savor this new flavor, but couldn't quite work my head around the fact that what I always thought was soap was actually an herb. I now understood how those who can't stand cilantro feel.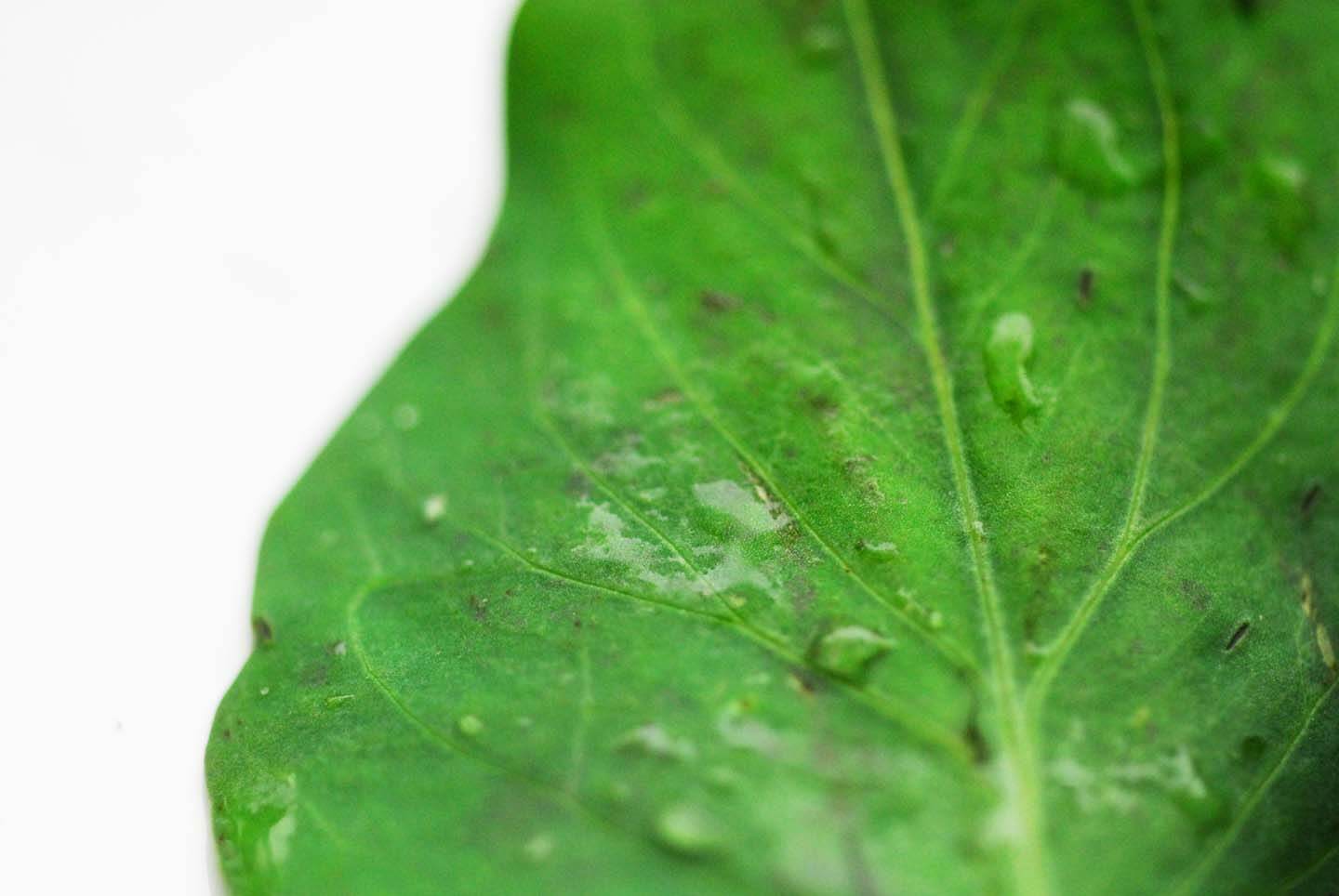 After doing some research, I learned that papalo is an ancient plant, found all over Mexico, the American Southwest and parts of South America. The Bolivians swear by it, eating it almost daily as it's said to possess medicinal qualities such as the ability to lower blood pressure. In Mexico, it's most prominently used in the state of Puebla, primarily in cemitas. But many restaurants keep vases with bunches of papalo on tables, so patrons can snip and add it to any dish they like. It's also found in tacos, salads, salsas, and guacamole. Yet, as beloved as it may be it's not for nothing that it's also known as mampuitu, or skunk.
Papalo is something of an acquired taste and as I hope to spend time in Puebla this spring, I decided I'd better learn to like it. I thought finding it in stores would be easy, but after searching countless places, it wasn't until I walked into a Bravo Supermarket that I met with success. (These supermarkets are all over NYC and they cater to the Hispanic community. Therefore, if you're looking for cow hooves, chicken feet, all parts of the pig, cecina, chiles, tortilla presses, etc.—this is the store for you.)
When I walked through the doors, I was blasted by that familiar smell. I followed my nose to the produce section and picked up a bag—one of many on display. I was disappointed, however, as all the papalo for sell appeared to be covered in brown spots. I spoke to a man working in the produce section and asked him if they had fresher papalo in the back. He shook his head and said, "No, but this is very fresh."
"Are you sure," I said. "It's covered in brown spots."
"Those are the glands that make the smell," he said.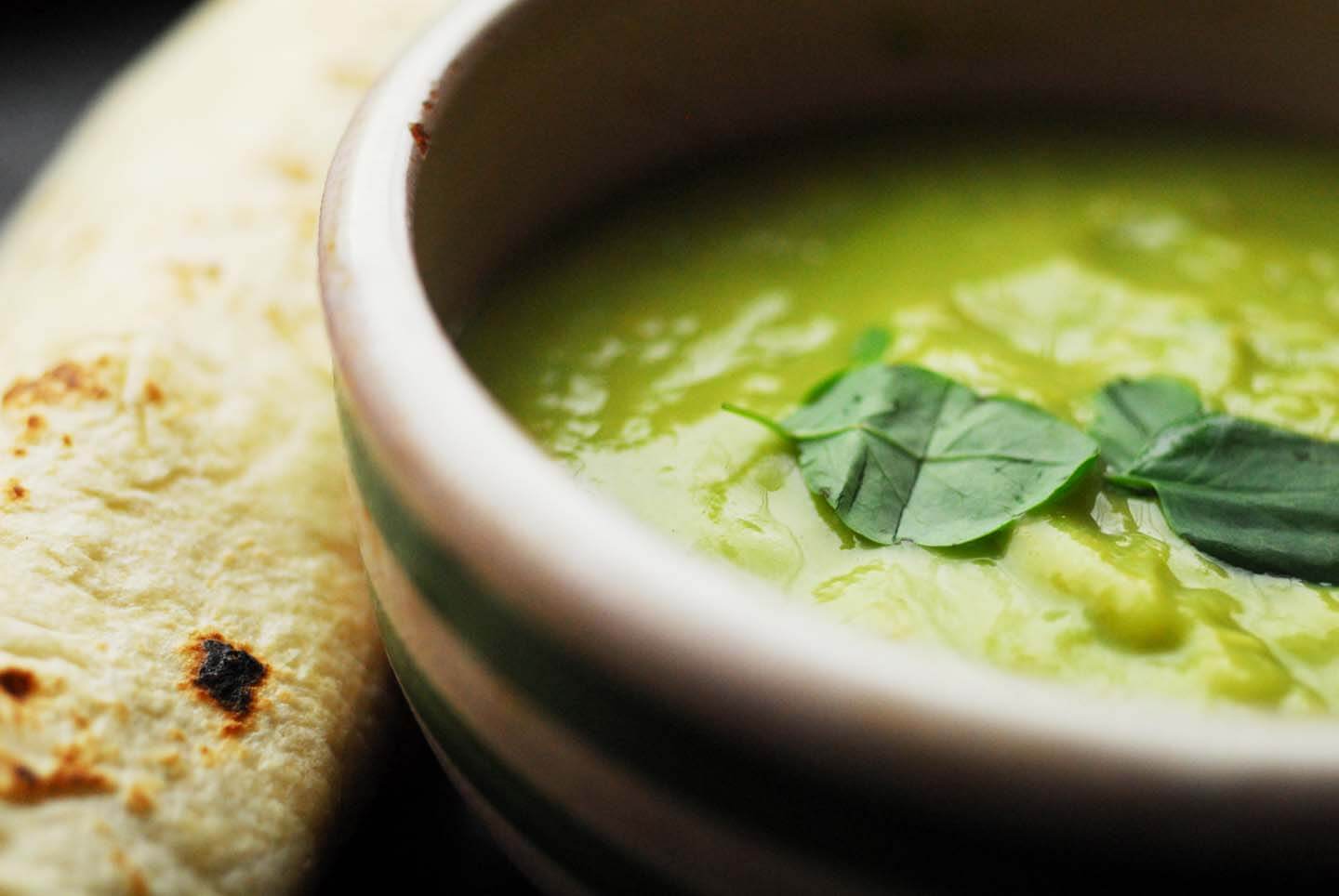 Who knew that plants had glands? I took my bag of papalo home and tried making different things. I first made a small salad with the leaves, but this was a bit much—a little goes a long way. I then decided to make a salsa verde with tomatillos and avocado. While I'd normally use cilantro, I decided to use papalo instead. It was almost the same as I'm used to, but still a bit strange. So while I'm not quite convinced that I'm a fan of this herb, I did enjoy the salsa. And perhaps, over time, I'll grow to love papalo as much as I love cilantro. I certainly hope I can learn to at least live with it, as a cemita is one heck of a sandwich and I'd hate to not enjoy eating those as they were meant to be.
Do you have any experience with papalo? What are your thoughts? And have you ever cooked with it?
Salsa verde with papalo
Ingredients
2

cups

chopped tomatillos

2

tablespoons

papao leaves, chopped

1

avocado, peeled, pitted, and chopped

3

Serrano chiles, seeded and chopped

4

cloves

garlic, chopped

Juice from 1/2 lime

Salt
Instructions
Throw the tomatillos, papalo, avocado, Serrano chiles, garlic, and lime juice in a blender and mix well. Taste and add salt.