Good fortune soup for the New Year
Collard greens? Check.
Black-eyed peas? Check.
Ham? Check.
With these three ingredients, I'm now set to eat a meal filled with good fortune on New Year's Day. And lord knows, I need all the help I can get. Don't get me wrong, 2007, for the most part, was a fantastic year, and a large portion of this year's goodness was because of you.
For instance, this blog made it possible to make new friends and correspond with a ton of interesting people from all over the world. This blog also gave me the opportunity to create new recipes and share them with you, my dear readers. This blog also enabled me to return to Texas more times than I normally do. And so, thanks to all of you and your comments and conversation—writing Homesick Texan and interacting with fellow food lovers has made 2007 a year filled with joy.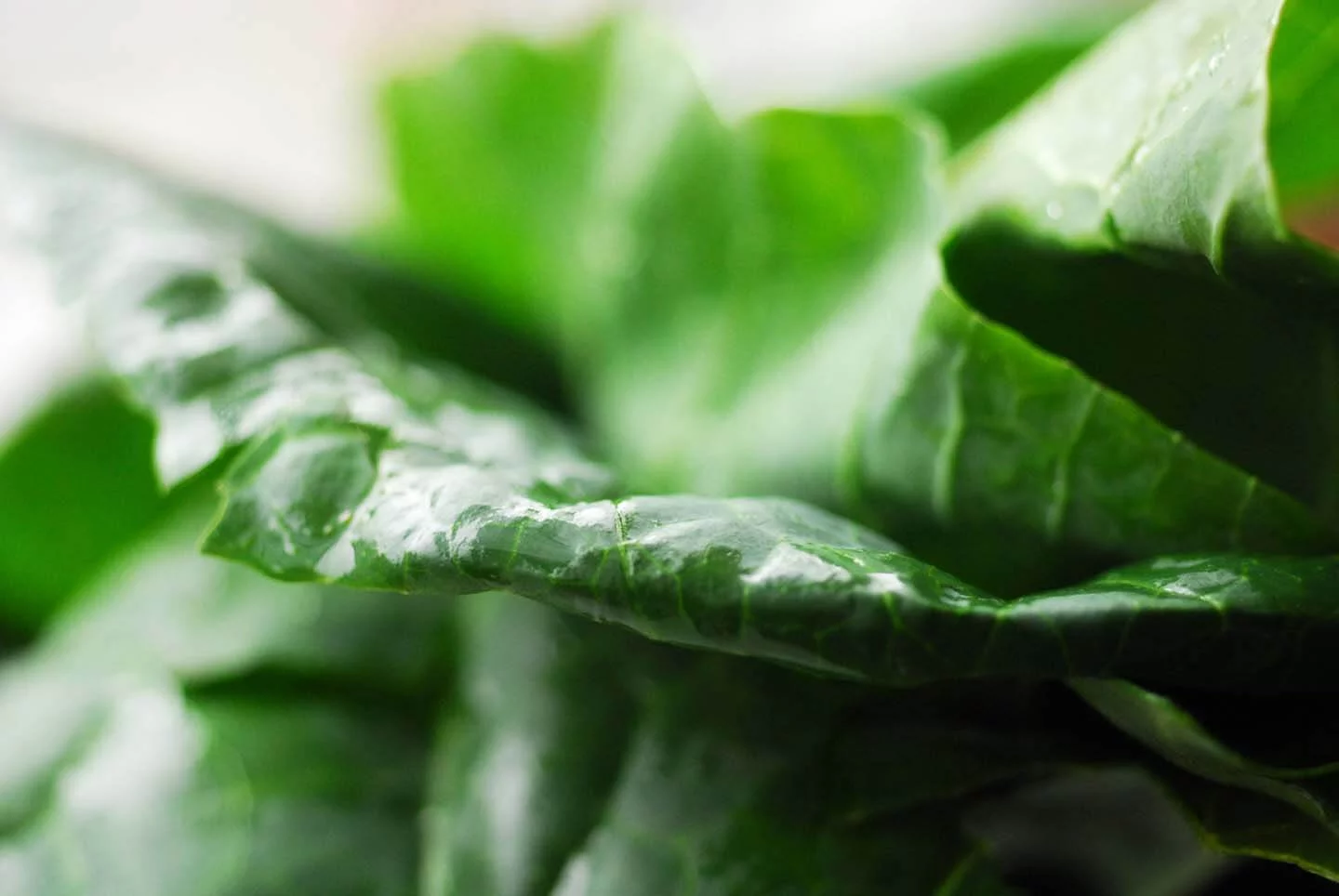 The past couple of weeks, however, have been a bit of a trial. Sadly, I lost my dear cat Lily. And last Sunday, while attempting to cut some vegetables with a not-so-sharp paring knife, the knife slipped and ended up in my thumb. With some skin flapping and the blood gushing, I realized that a simple Band-Aid wouldn't suffice. So I grabbed a roll of paper towels and wrapped them around my thumb, threw on my coat, and hopped on the subway to ride the two stops to St. Vincent's emergency room. Two hours and four stitches later, I was back in my kitchen, but an important lesson was learned—keep your knives sharp!

Now two unpleasant events do not a bad year make, but I'm not taking any chances going into 2008, so I decided I needed to eat extra lucky foods on New Year's Day just to be sure I'm covered. Traditionally in the South and Texas, collard greens, black-eyed peas, and ham (or some other pork product such as ham hocks or pig's feet) are eaten on New Year's Day. The collard greens are for hope and wealth, the black-eyed peas are for good fortune and the pork is so you can live high on the hog. Throw in some cornbread, which is good for gold, and you've got a heart-warming, belly-satisfying, most fortunate meal.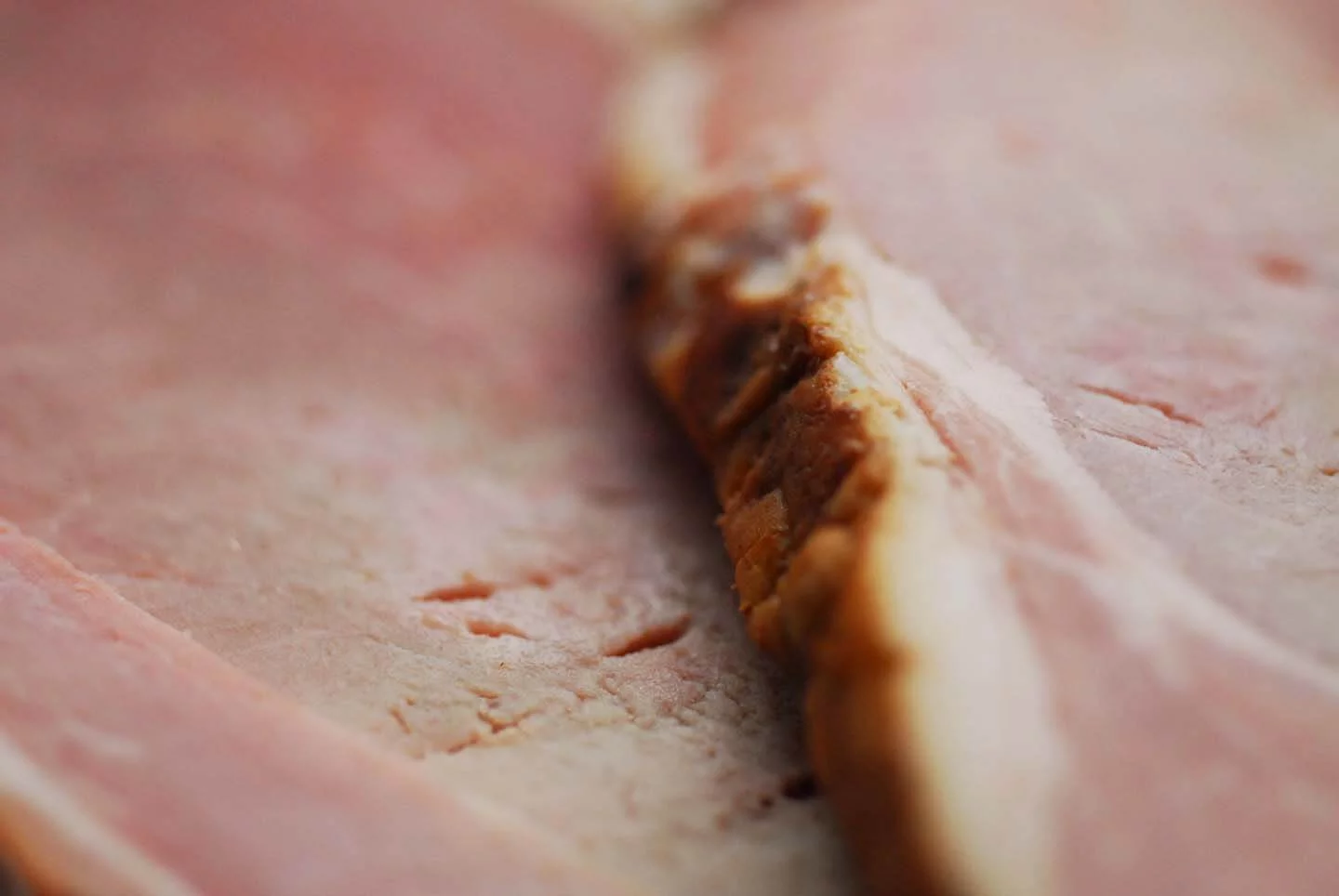 I am, however, lazy. If I can throw everything together in one pot, well all the better for when it comes time to do the dishes. And after seeing a collard green, ham, and black-eyed pea soup recipe that ran in Gourmet a few years ago, I knew that's just what I would make. I adjusted the recipe, throwing in a can of Ro-Tel tomatoes and a diced carrot for color and richer flavor, and some chipotles for heat. And since it's collards we're cooking, I fried up my aromatics in bacon grease for that extra push of pork power.
If you're searching for a simple meal for New Year's Day, look no further. This hearty soup is smoky and spicy, perfect for curling up on the couch with a piece of cornbread for dipping into the bowl. And the best thing about it is you can make it the day before, so you don't even have to cook on New Year's Day. But if you make it ahead of time, be careful not to eat all of it, which I'm currently in danger of doing since I keep sneaking back to the stove and dipping my spoon into the pot. At the rate I'm going, I won't have any left for Tuesday. Though that said, this soup is a snap and if need be, I could easily whip up another batch.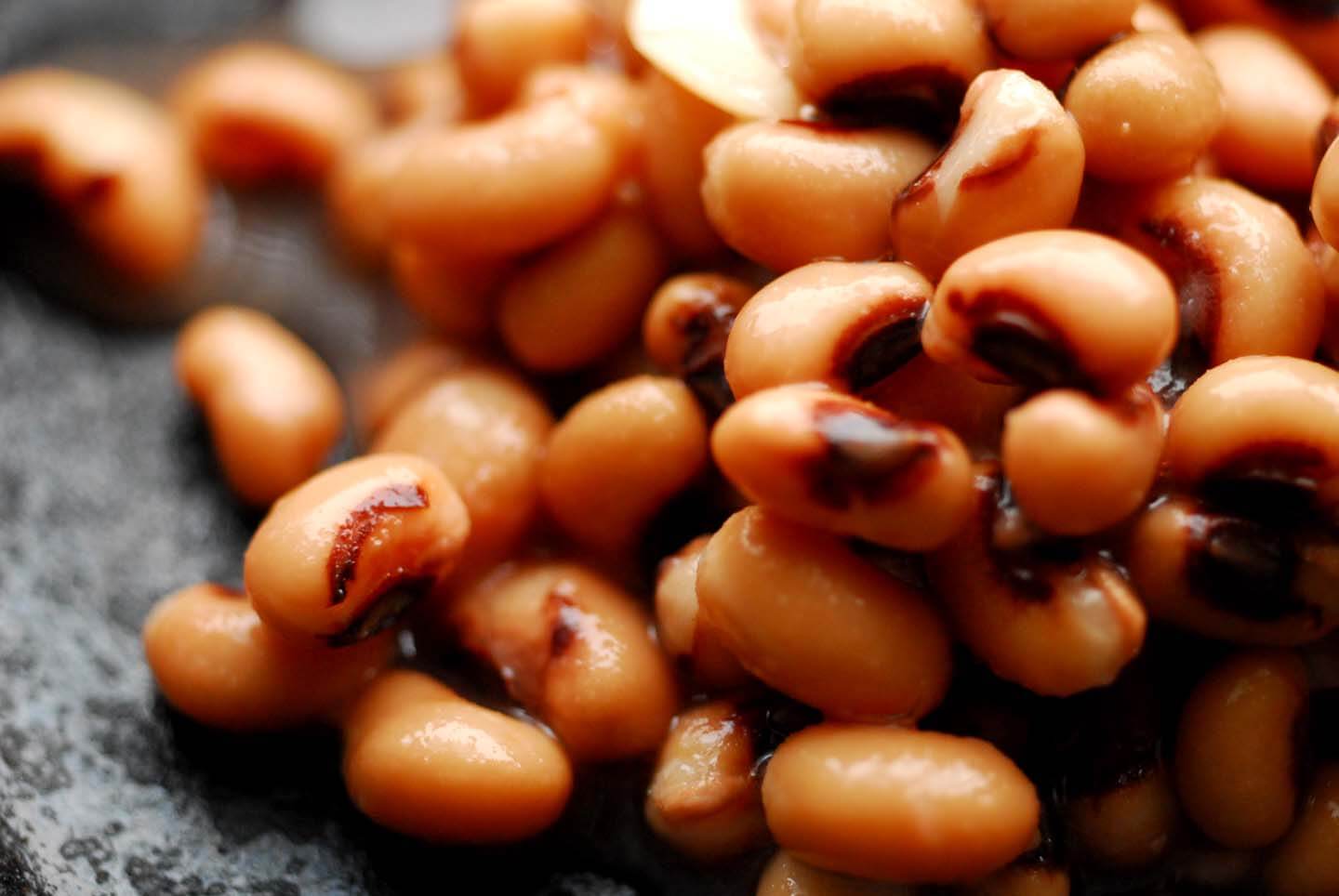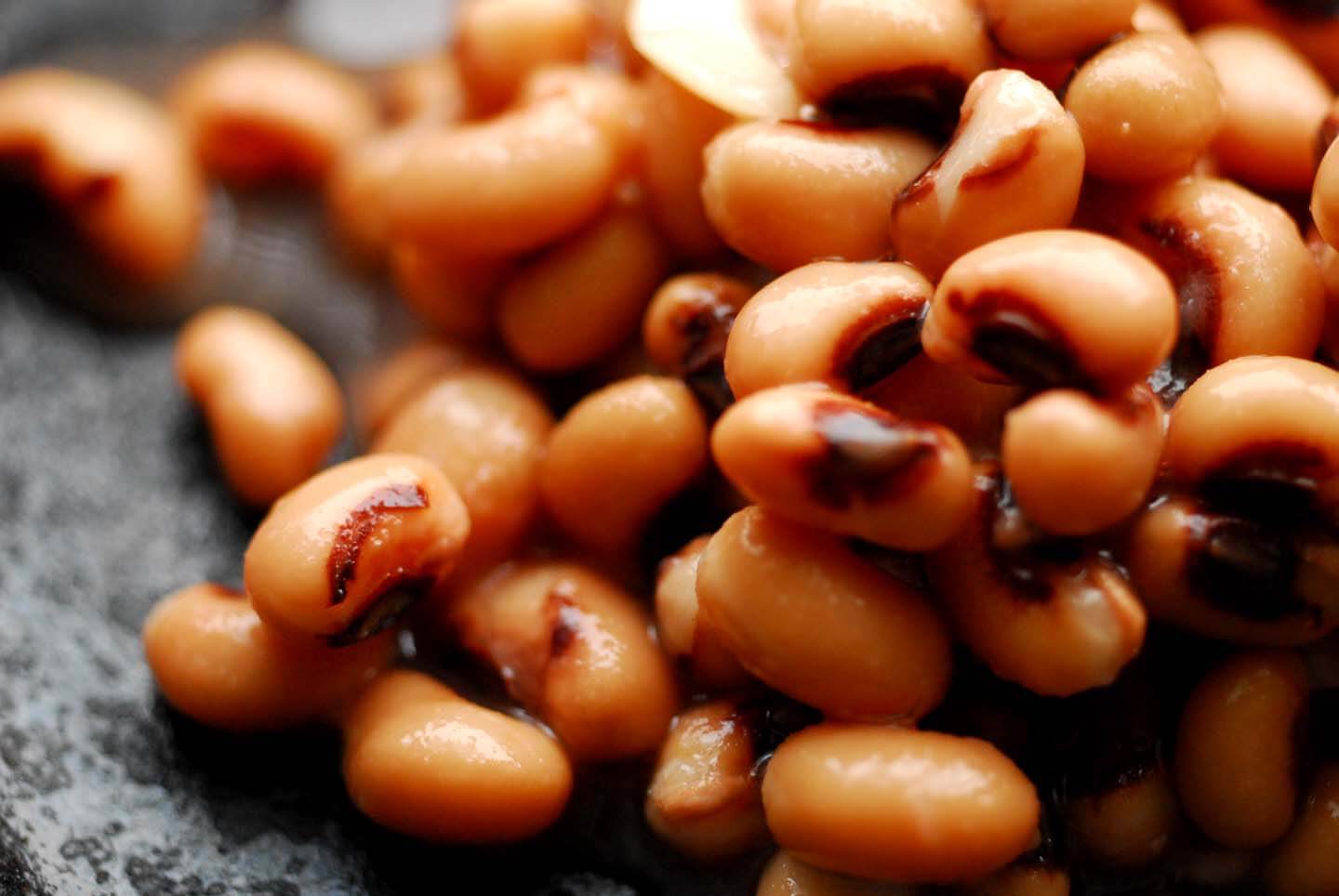 So Happy New Year, dear readers! Thank you so much for all of your camaraderie and good cheer in 2007—you make writing this blog a true joy and pleasure. I am privileged to have gotten to know so many of you. And may your new year be filled with good fortune, happiness and lots of comforting, memorable meals!
New Year's Day good fortune soup
Ingredients
1

medium yellow onion, diced

1

large carrot, diced

2

tablespoons

bacon grease

6

cloves

garlic, minced

1/2

pound

collard greens, stems removed and chopped

1/2

pound

cooked ham, diced

2

teaspoons

apple cider vinegar

4

cups

chicken broth

5

chipotle chiles chopped

1

can of Ro-Tel tomatoes

1

teaspoon

dried thyme

2

(15-ounce)

cans black-eyed peas

Salt

Black pepper
Instructions
In a large pot, cook the onion and carrots in the bacon grease on medium-low heat for 5-7 minutes or until onions start to turn golden. Add the garlic and cook for 1 more minute.

Add to the pot the collard greens, ham, vinegar, broth, chipotles, Ro-Tel tomatoes, and thyme, then bring pot to a boil and then simmer for half an hour, stirring occasionally.

Take one can of black-eyed peas, and roughly mash with a fork. Add these and the other can of black-eyed peas to the pot. Continue to simmer soup for another 45 minutes. Add salt and pepper to taste.
Notes
If you don't want to use pork, that's fine, but don't replace the pork with chicken if you're going to eat this on New Year's Day. Why? Well, they say eating chickens is a no-no since the birds scratch backwards. I know, I know, I'm not really superstitious, but might as well not take any chances!