On a recent road trip, I took a break in Fairfield, a small town about halfway between Dallas and Houston. For years, this has been my favorite place to stop during the warmer months as nearby Cooper Farms usually has fresh East Texas peaches on hand.
In past years, I would get my fill of Fairfield peaches from the back of a truck that the farm had parked at a gas station. But they now have their own brick and mortar location, and it's chock full of Texan treats, such as pickles, local sodas, unusual candies, fresh field peas, homemade ice creams, breads, and pies. Since it's almost summer, the peaches have arrived, too.
When I walked into the store, it was fragrant with the delicate, floral scent of just-picked fruit that had ripened in the sun. I was greeted by a woman who was slicing the fruit and handing out a taste. I took a bite and the peach was tart, juicy, and soft. It was perfect.
Now, Texans love to argue, and their thoughts on peaches are not exempt from this practice. Many extol the virtues of Fredericksburg peaches, grown in the Hill Country about an hour outside Austin. These peaches have become quite famous and I even had friends in New York inquiring if I would bring some back when I would travel home.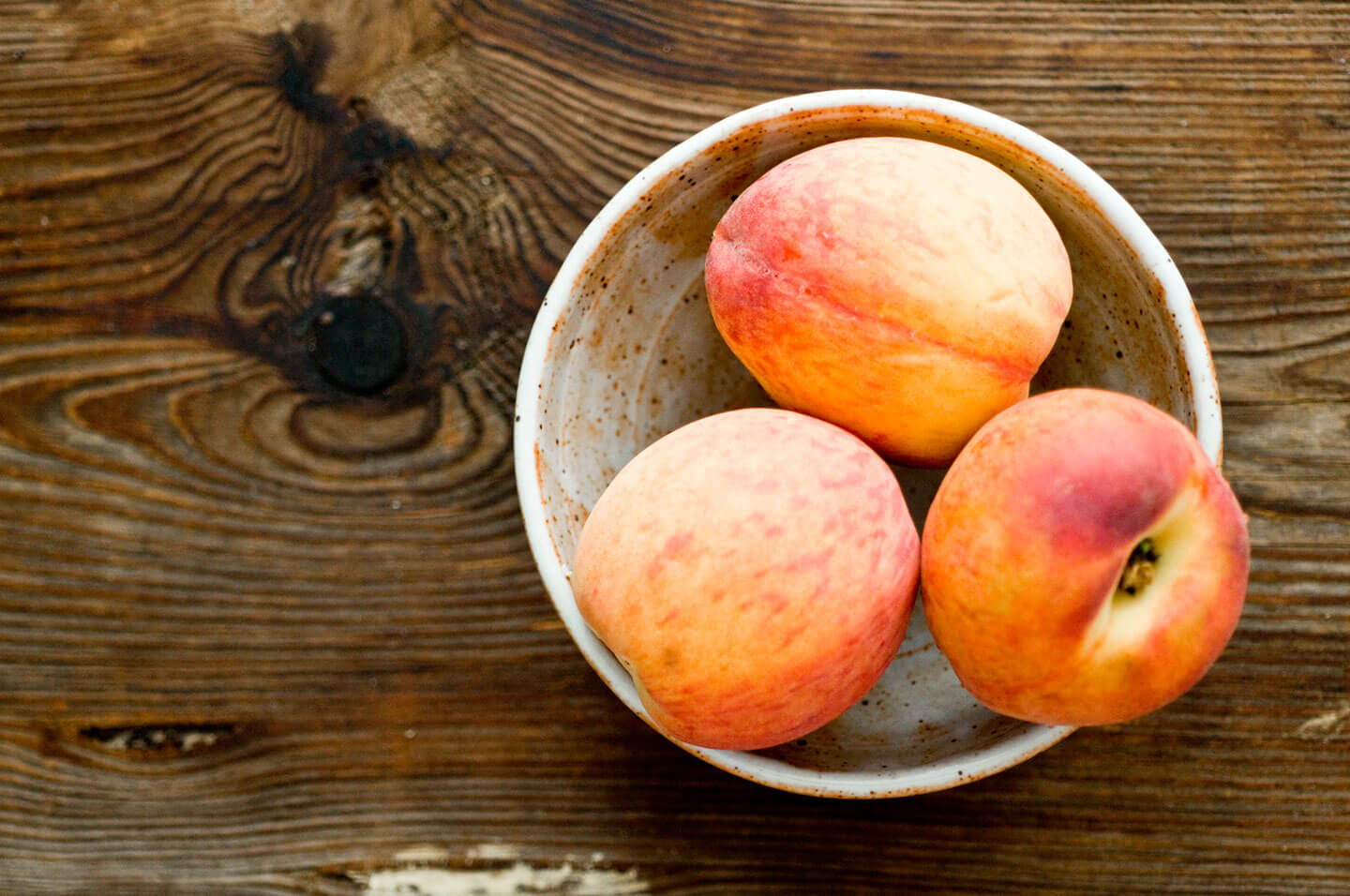 While Hill Country peaches are excellent, I am also partial to East Texas peaches, such as the ones I sampled in Fairfield. Our North Texas farm's peach tree is also producing a bounty of fruit again now that my uncle is working on the farm full time, and he and my grandmother were recently recalling how sweet those peaches could be, too.
Indeed, I believe that all Texas peaches are good and if you have the opportunity to try one then you must. Due to their delicate nature, however, they don't ship them to sell outside the state, so a visit is in order if you wish to try them. Though I can't think of a better reason to take a road trip across the state, sampling its peaches from various regions and deciding what makes each flavorful yet unique.
Because it's early in the season, the peaches are still clingstone (freestone peaches, which have fruit that slides off easily from the pit, come later in the summer. Also, Fairfield is in Freestone County, perhaps another argument to its dedication to the fruit.), so when cutting them, the slices aren't as uniform and lovely as they are when there's no pit to conquer.
No matter their appearance, they are delicious. A fresh, ripe peach doesn't need much adornment, but for some of my bounty, I threw them into a rich muffin batter made with sour cream and topped with a nutty crumble speckled with brown sugar, sweet butter, and pecans.
I considered baking it in a skillet, but instead chose to turn the batter into muffins. This was the wise choice as these tender little breakfast cakes are bright and lively, and I'm certain if I had an entire pan of them, I'd get into trouble. One (or two) muffins is just right.
—————
Would you like more Homesick Texan? Well, I've started offering additional recipes for paid subscribers to help with the costs of running the site. While I'm not taking anything away, if you'd like to support Homesick Texan and have access to exclusive, never-seen-before subscriber-only posts, please consider becoming a member; annual subscriptions are as low as $25. Thank you for reading, your consideration, and your support!
—————
Peach streusel muffins
Ingredients
For the muffins:
2

cups

all-purpose flour

1/2

cup

granulated sugar

1/4

cup

brown sugar

2

teaspoons

baking powder

2

teaspoons

ground cinnamon

1/4

teaspoon

ground nutmeg

1

teaspoon

kosher salt

4

tablespoons

butter melted

2

tablespoons

oil preferably pecan or grapeseed

2

large eggs

beaten

1

teaspoon

vanilla extract

1

cup

sour cream

1 1/2

cups

diced peaches
For the streusel:
1

cup

granulated sugar

1/2

cup

all-purpose flour

2

teaspoons

ground cinnamon

1/4

teaspoon

kosher salt

Pinch

nutmeg

4

tablespoons

butter

melted

1/4

cup

chopped pecans
Instructions
Preheat the oven to 375°F and lightly grease a standard 12-cup muffin tin or line them with muffin cups.

To make the muffin batter, whisk together the flour, granulated sugar, brown sugar, baking powder, cinnamon, nutmeg, and salt.

In a separate bowl, stir together the melted butter, oil, eggs, vanilla, and sour cream until creamy, then add the wet ingredients to the dry ingredients, stirring gently until well combined and a thick batter is formed. Fold in the peaches.

To make the streusel, stir together the granulated sugar, flour, cinnamon, salt, and nutmeg until well combined. Stir in the butter and pecans until everything well combined.

Fill the muffin cups 3/4 full with the batter, then evenly top with streusel. Bake for 20-25 minutes or until lightly browned on top and when a knife inserted into the muffin comes out clean. Serve warm.