Strawberry oatmeal scones
It's never good news when you wake up to a message that reads: "Kayaked out at 4am. May have lost everything."
Such was the text I received from my mom in the early hours of Tuesday morning. While on Monday she had kept in touch about the heavy rains in Houston, I will confess I wasn't terribly concerned. It often floods in Houston in the spring, and I assumed the water would fill the streets of her neighborhood and then recede a day later as it has done in the past.
This time, however, was different and the water came into her house. Some are calling this a 100-year flood while others are comparing the damage to Hurricane Allison, which happened in 2001. Either way, the destruction is far and wide. When looking at images of the city, it appears that most of it is soaked in water with many of the Northwest suburbs particularly hit hard. Houses and buildings rise out of the water like islands with the tops of stalled, sunken cars skimming the surface like rocks.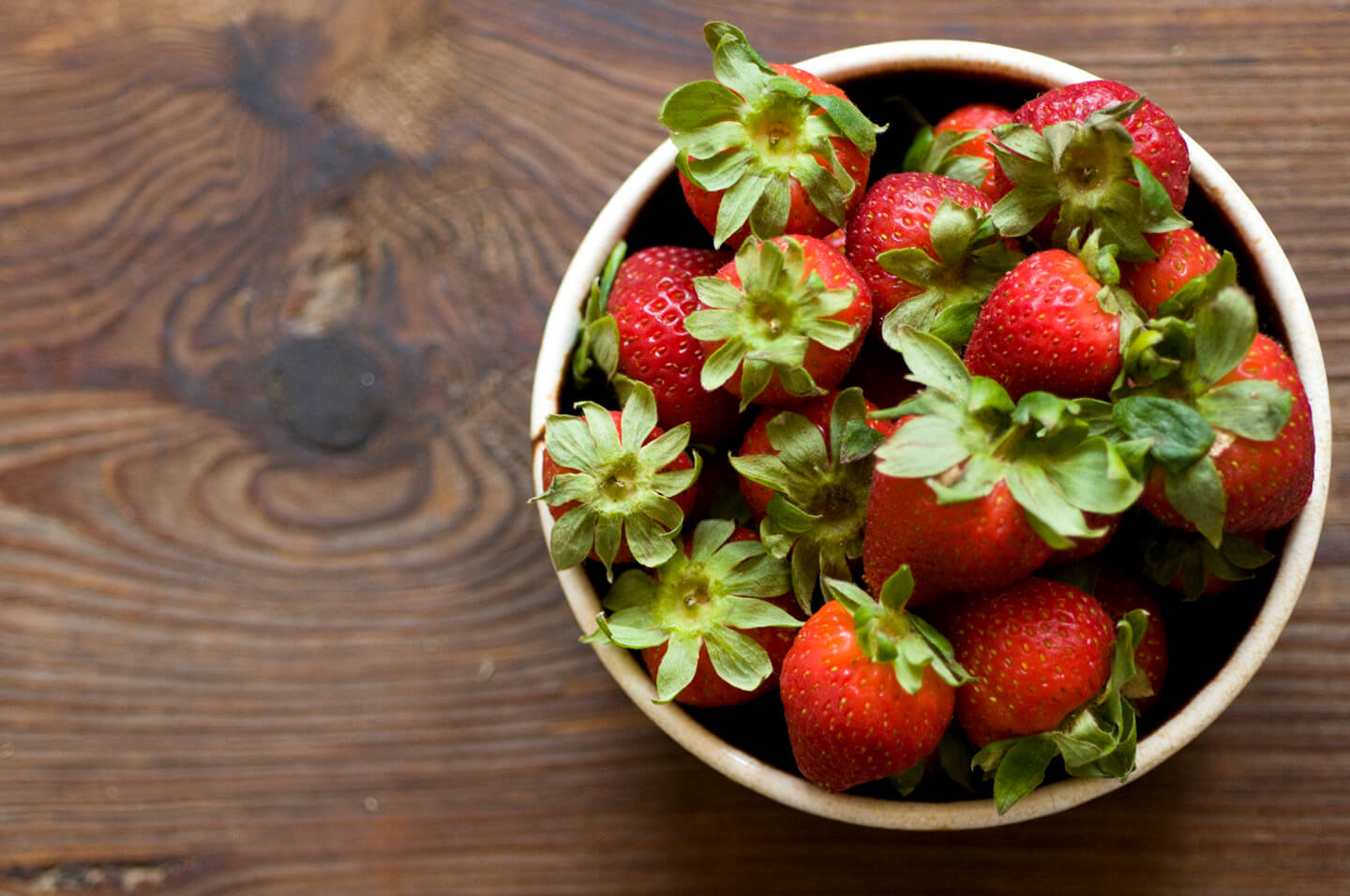 Of course, I was grateful she was safe and in good spirits. But as we talked I began thinking about her house. While I know that life is more important than stuff, I couldn't help wondering about her kitchen table, a beautiful wooden piece that had once belonged to my great-grandma Blanche. My mom inherited that table when I was little, and it practically glows from all the lovingly cooked meals and good conversation that has graced its presence for almost a century. It is my family's table.
After we got off the phone, I started going through images I'd taken of that table over the years. There were photos of our family gathered around it on Christmas day, scooping up cheesy enchiladas, rice, and beans for a holiday Tex-Mex feast. There were photos of us drinking coffee and eating raspberry bars as we relaxed and shared stories after a good meal. There were photos of my young nephews joyfully eating corny dogs, Star Wars cereal, and popsicles—special treats that make visiting their grandma in Texas extra fun.
The most photos I had, however, were shots of the hearty baked goods my mom loves to make. While she excels at many desserts and breads, it's her breakfast pastries such as scones that get the most applause. In fact, those are in such demand that whenever she has visitors, she will rise early and can be heard banging around in the kitchen, whipping up a batch of something good. The sweet aroma of sugar, butter, and cinnamon soon fills the house.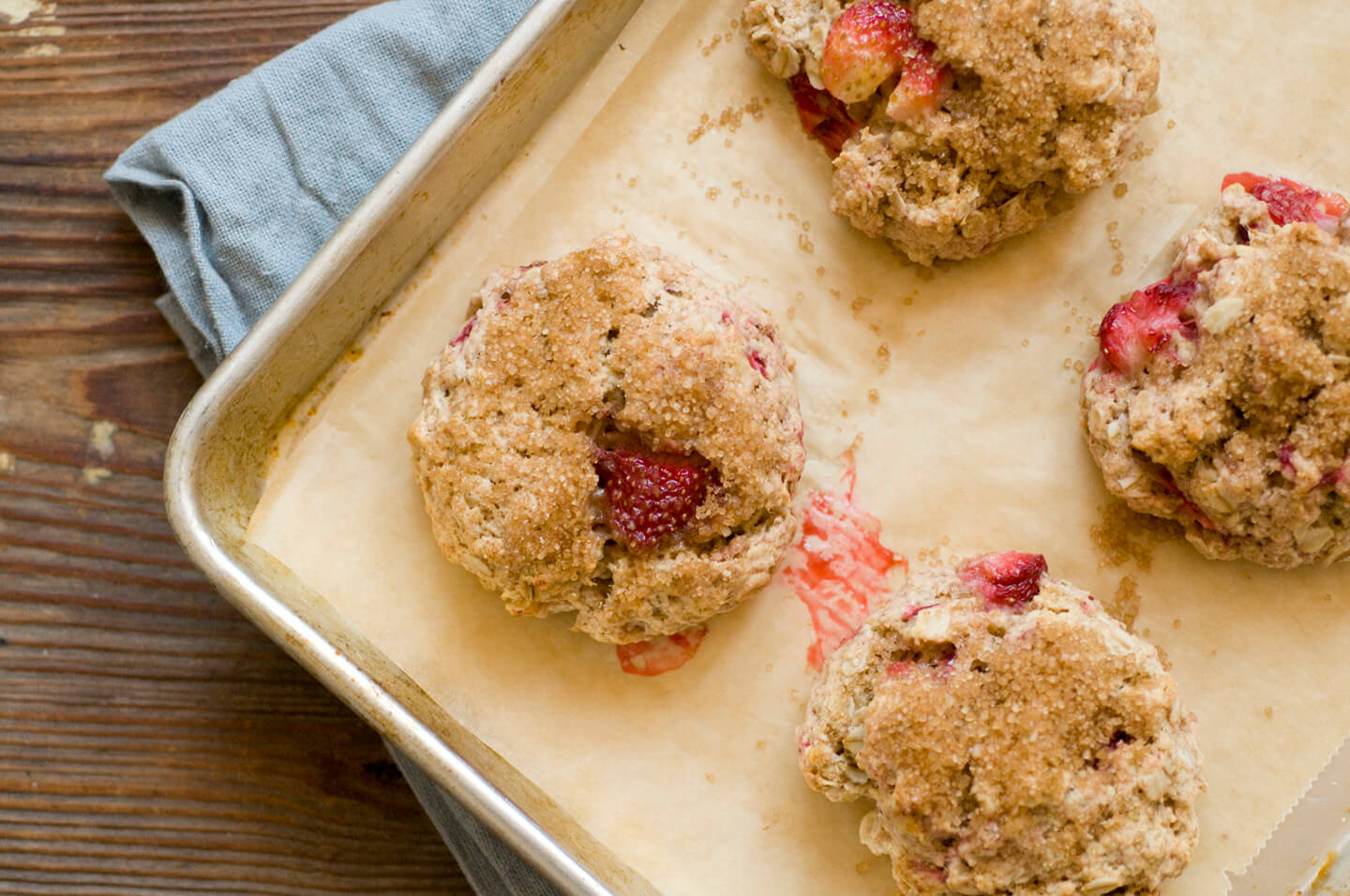 One picture I'd taken at one of her breakfasts looked particularly inviting. It was a craggy oatmeal scone dotted with juicy berries and topped with a crunch of sugar. As always, that morning the scones had been served warm and fragrant, and while they would have been fine with a pat of creamy butter, no adornment was necessary. At the time, I had asked her how to make them and she had sent her basic scone recipe with the note to just add whatever I liked. It was as simple as that.
This week from New York, there hasn't been much I can do to help besides make donations and send good cheer. But cooking always helps quiet my mind, so I decided to make a batch of her scones. With strawberries in season, I chose to go with those for my batch.
While most scones are rolled and cut like biscuits, my mom's have always taken a more free-form approach. So after making a quick dough, you plop handfuls of it on a baking sheet, which not only keeps the scones tender but also lends them an appealing rough-hewn effect. Likewise, the finished scones are rich and buttery, yet still feel virtuous from the oatmeal. But it's the softened berries that I love the most, as they add a jam-like burst of flavor to each bite.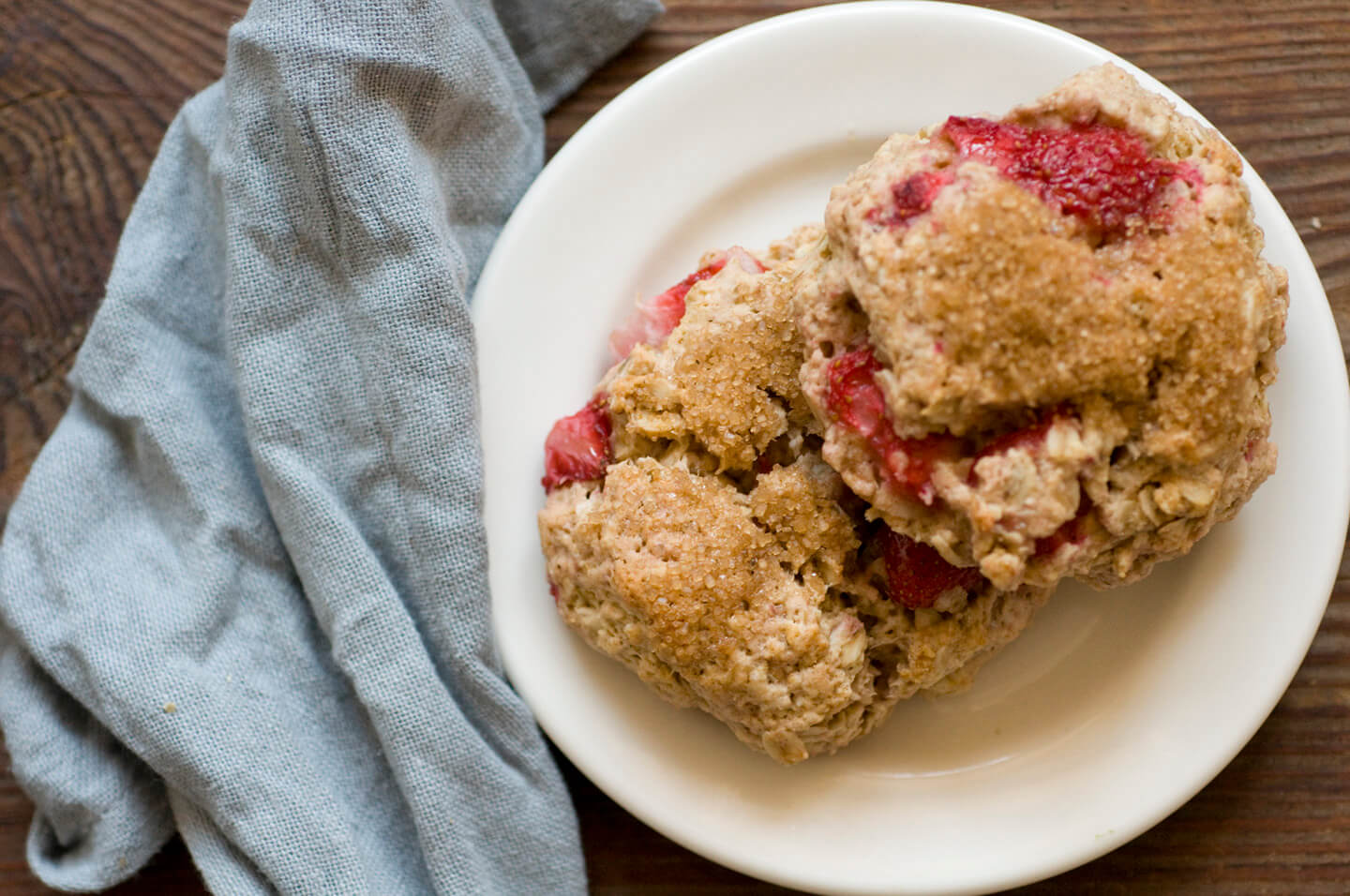 At this time, we don't know what will be salvageable. Though my mom was able to get back into her home and said her cast-iron is in good shape, so there is some welcome news from her waterlogged kitchen. The most important thing, however, is that she is okay. While her table and other objects may have played an important role in my family's history, our true treasure is the memories we've made together. And no storm can ever wash that away.
Strawberry oatmeal scones
Ingredients
1/2

cup

unsalted butter

1 1/2

cups

all-purpose flour

1 1/2

cups

rolled oats, not instant

1/4

cup

brown sugar

1

tablespoon

baking powder

1/2

teaspoon

kosher salt

1/2

teaspoon

ground cinnamon

1

large egg

1/3

cup

whole milk

4

ounces

strawberries, about 8, hulled and cut into 1/2 inch pieces

Raw sugar
Instructions
Preheat the oven the oven to 425 °F and line with parchment paper or lightly grease a baking sheet. In a small saucepan, melt the butter on low heat.

Meanwhile, mix together the flour, oats, brown sugar, baking powder, salt, and cinnamon. Beat together the egg and the milk. Make a well in the dry mixture and pour in the beaten egg and the melted butter. Stir until well blended. Stir in the strawberries until evenly distributed.

Using your hands, form roughly 1/3-cup-sized pucks (or plops, as my mom says) of dough and place about an inch apart on the baking sheet. Generously sprinkle the tops with raw sugar. Bake for 10-12 minutes or until lightly browned on top. Serve warm. They can be stored for a day or so in an airtight container but these are best enjoyed soon after baking.