Pipián (pumpkin seed salsa)
I spend a lot of my spare time exploring the outer reaches of New York City in search of authentic and delicious Mexican food. Lately, I've been spending a lot of time in Elmhurst, a Queens neighborhood right off the 7 train.
Like most of the Mexican immigrants in New York City, the dominant Mexican population hails from the state of Puebla. This means you find lots of tingas, cemita sandwiches, and moles. And it seems that now pumpkins are in season, you're also seeing lots of pipián—a salsa made out of pumpkin seeds.
The first time I had pipián, it was a beige, thick sauce dotted with brown specks. It didn't have much heat and tasted like pureed pumpkin seeds more than anything else. I didn't like it and was reluctant to try pipián again.
On a recent Saturday, however, I wandered into a lively joint on Roosevelt Avenue. Two men in cowboy garb were singing Mexican karaoke and the crowd was a mix of large families and young couples. And almost everyone seemed to be eating chicken covered in a green sauce. I asked the waitress what it was and she pointed to the menu: on special that day was pipián.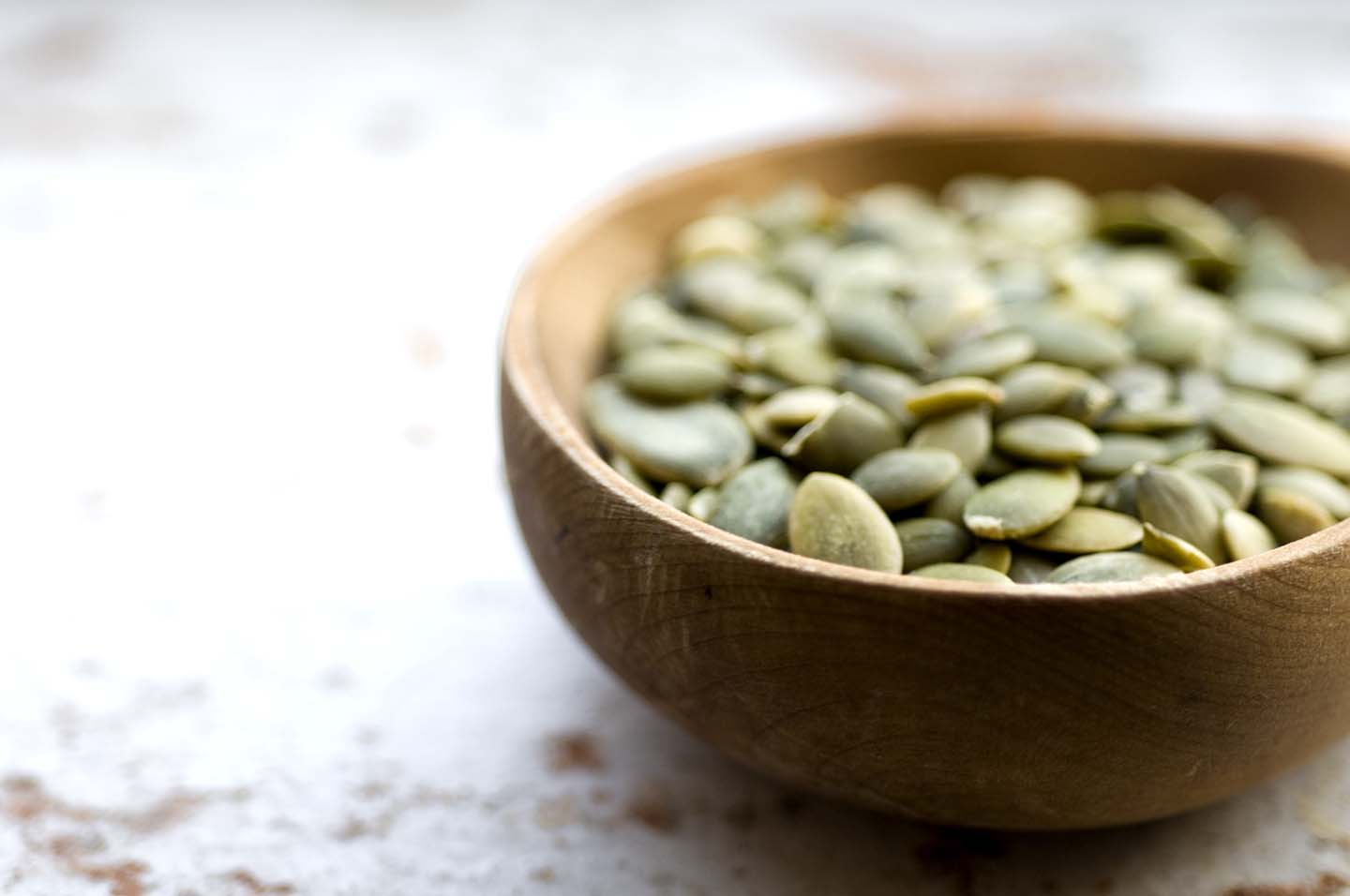 I have a few rules about deciding where I'll eat Mexican food. One is that if it looks like I'm the only one who speaks English and there's not an empty table in the joint, then the food will probably be good. Another rule is that I usually order the specials as these are often the cook's specialty. So that Saturday afternoon, I squeezed into the last chair available and ordered the pipián.

The waitress brought me a plate piled high with chicken legs and thighs drenched in a light green sauce. I pulled off a bit of the meat from a drumstick and twirled it in the sauce before taking a bite. It was fiery! That was a surprise as my last (and only) experience with pipián had been so bland. I took another bite. It also had the tart, bright flavor of tomatillos, the sweetness of the pumpkin seeds and the tang of cilantro. I loved it! After I'd finished my chicken, I fortunately had a pile of corn tortillas to sop up the rest of the delicious sauce.
I was determined to recreate this at home, especially since I had a large supply of pumpkin seeds (or pepitas in Spanish). I then learned that there are not only countless ways to make pipián, but not all pipiáns are green. To further perplex me, there are a ton of recipes for green mole (mole verde), which sometimes looked awfully close to what others were calling pipián. I was very, very confused. (And if anyone knows the definitive answer to this, please let me know!)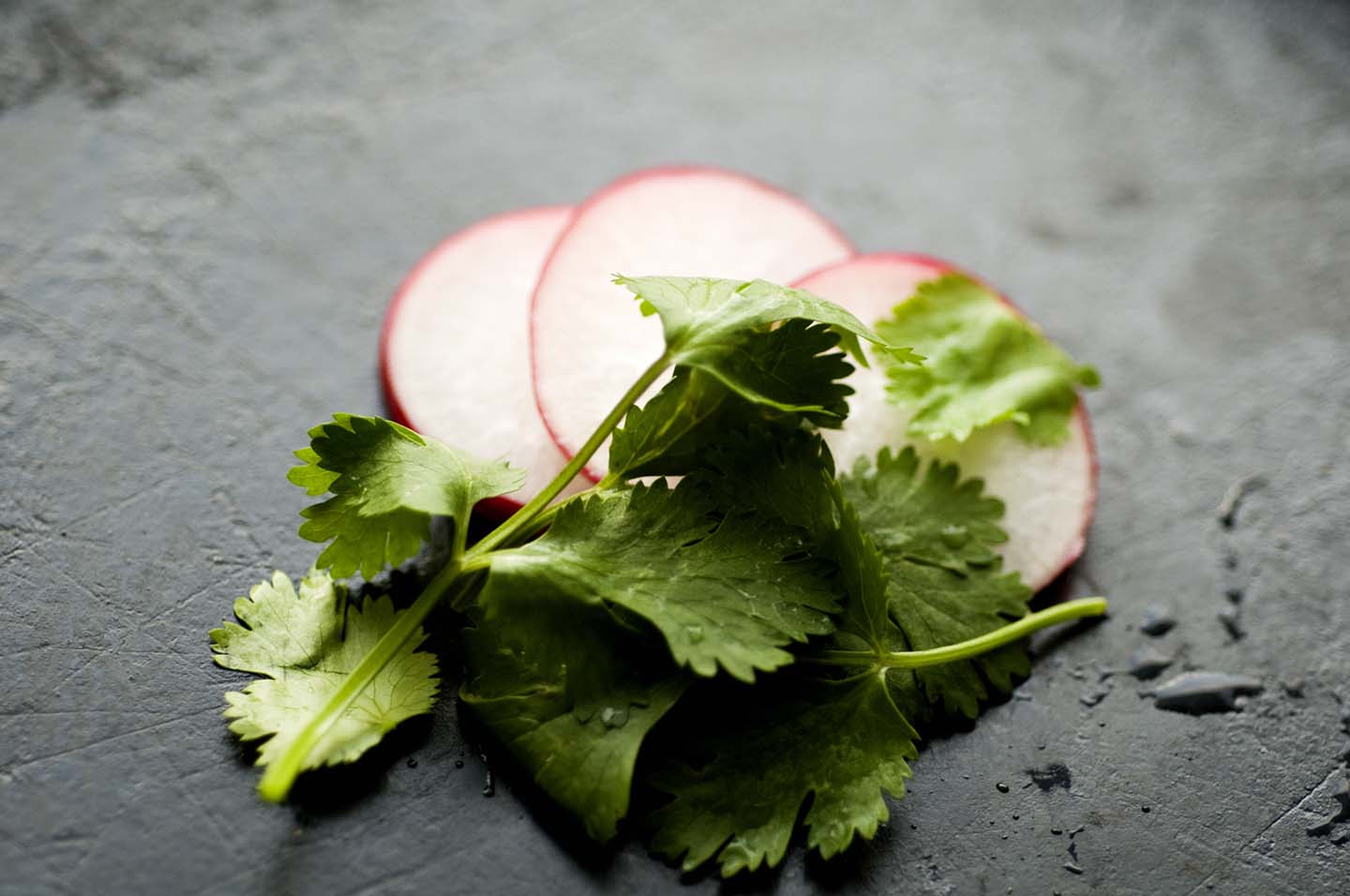 I decided to combine five recipes, culling my favorite ingredients from each one. The sauce was overwhelmingly bright and green with its radish greens, lettuce leaves, tomatillos and cilantro, and the pumpkin seeds made it rich and smooth. To warm things up a bit I threw in a pinch of cinnamon—a nod to other moles. The end result had a complex flavor that belied its simplicity. It was as good as I'd had in Elmhurst, if not better. I was thrilled!
Pipián is usually served with chicken or pork, but there's no reason why you couldn't serve it with turkey. Other moles are traditionally served with turkey, so I reckon it's not too much of a stretch to pair this green mole with it. Plus, I tend to think of Mexican cuisine as protein agnostic—what really distinguishes most dishes are the sauces. So if you are looking for a different way to use up some of your leftovers, pipián could definitely be an option.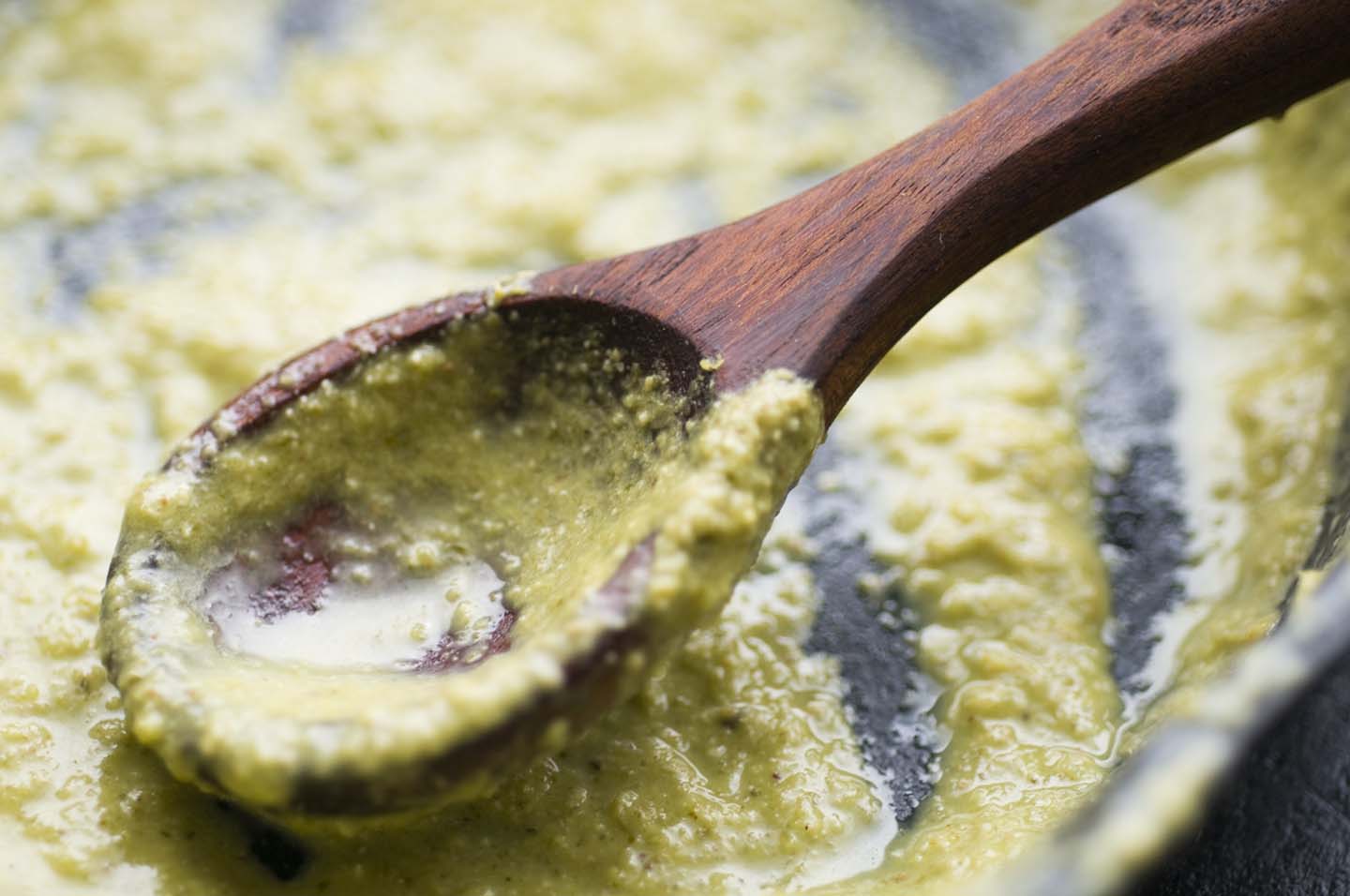 I'm looking forward to the long weekend. And when I'm not in my kitchen cooking for the big feast, you'll probably find me wandering around Queens, in search of delicious Mexican food.
Pipián (Pumpkin seed salsa)
Ingredients
2

poblano chiles

3/4

cup

pepitas (hulled pumpkin seeds)

4

Serrano chiles, seeded, and diced

1

(10-ounce)

can of tomatillos, drained

2

cups

chicken stock

1/4

teaspoon

ground cumin

1/4

teaspoon

black pepper

3

cloves

garlic, roughly chopped

1/4

onion, diced

1/2

cup

cilantro

1

small bunch radish leaves

2

romaine lettuce leaves

1

tablespoon

peanut oil or lard

1/8

teaspoon

ground cinnamon
Instructions
Cook the poblanos under the broiler for about 5 minutes on each side, or until blackened. Place poblanos in a closed paper bag for 15 minutes so they can steam. After 15 minutes, take the poblanos out of the bag, and gently rub off the skin. Remove the stem and seeds and dice the peppers and add to a blender.

In an ungreased iron skillet, toast the pumpkin seeds on medium heat for a couple of minutes, then add to a blender, along with the Serrano chiles, tomatillos, cumin, black pepper, onion, garlic and 1/2 cup of chicken broth. Puree until well blended and smooth.

Add the radish leaves, romaine lettuce leaves, cilantro to blender, and puree until well blended and smooth.

In a pot, heat up the oil on medium and add the puree. Cook for a couple of minutes and then slowly add the rest of the chicken broth and the cinnamon.

Cook on low for half an hour, stirring occasionally.

Serve with turkey, chicken, pork or even tofu if you desire.