Every family has its fair share of characters and mine is no different. It being the holiday season and all, I've wanted to make cheese logs and cheese balls for parties. I had a lovely memory of my grandma and I making these when I was little and so I asked her for her recipe. Along with the instructions came the story of Aunt Betty.
As you probably know by now, I come from a long line of farmers. Every once in a while, however, someone would leave the family business and move away to the big city. Such was the case with my great-great-great aunt Betty, my great-grandmother's sister.
Twice divorced (quite a scandal, I'm sure, back in those days but at least she married well with one husband a lawyer, the other a doctor) she left rural Texas to be an Oklahoma City socialite. Whenever she'd come home to the tiny north Texas town of Melissa to visit, she'd both fascinate and annoy her family with her fancy cars, her fancy clothes, her fancy travels, and her fancy food.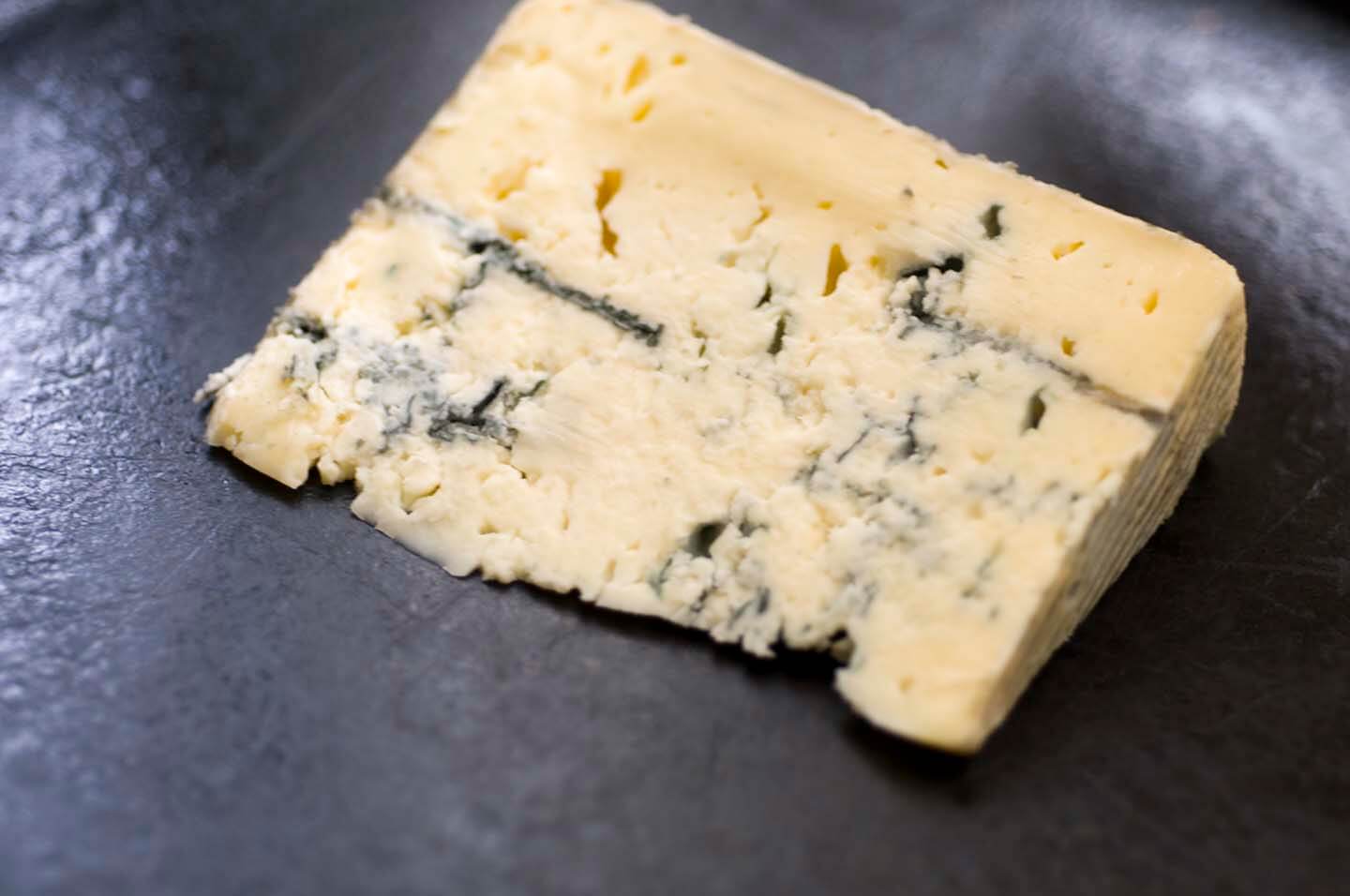 In her later years she had to leave the city and ended up back in Melissa. Even though she had returned to her roots, she arrived with the experience of her many years of so-called sophisticated city living. And one of the spoils of this experience was her contribution to the holiday table—her cheese ball. It was unlike anything my rural relatives had seen before, and some sniffed that it was definitely not proper country food. But no matter, it was still a hit and my grandmother, fortunately, got the recipe from her aunt Betty.
Now, I was the kind of kid who loved free food samples (OK, who are we kidding—I still love free food samples) and whenever we made a trip to the mall, a stop in Hickory Farms was a must for me because they were always giving away slivers of summer sausage and smears of cheese that came from a nut-wrapped ball.
When my grandmother suggested we make a cheese ball, back when I was eight or so, I was surprised that you could make something like that from scratch. Even though all the ingredients are natural, there's something sort of unnatural looking about it, if you know what I mean. To my uneducated eyes, a cheese ball seemed highly engineered, not something you could craft with your own two hands.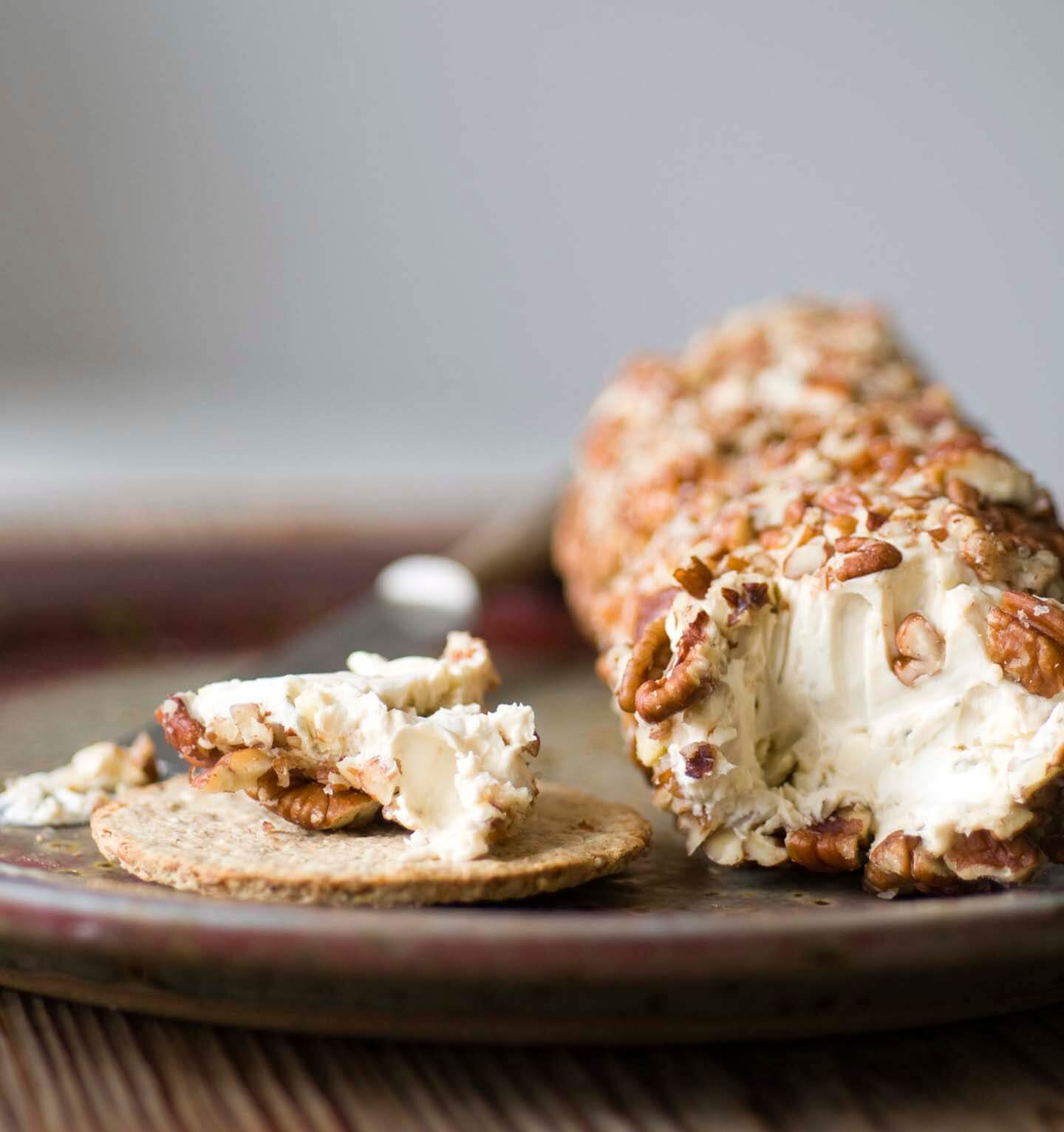 I was wrong, of course, and discovered that it's surprisingly simple. Cream cheese mixed with some Worcestershire sauce, a bit of garlic, a handful of nuts and the cheese or your choice is the basic recipe for a whole host of cheese balls and logs. And the best bit is that they taste delicious, look festive and have that retro appeal that makes people smile.
With the holiday season is in full swing, I plan on sharing these cheesy creations with my friends soon and often. While I don't think anyone today would consider a cheese ball or log terribly sophisticated, I'll smile when I think about how it shocked my ancestors when it made its appearance on the farm's holiday table, all those years ago. And, of course, I'll think of Aunt Betty.
When I learned about Aunt Betty, my grandmother shared with me another cheese appetizer–her neighbor's Roquefort cheese log. Now, a cheese log is simply a cheese ball's elongated sibling, and this one is a savory, elegant blend of crumbled blue cheese, cream cheese, garlic, and pecans. I've been sharing it at holiday gatherings for years and it's always one of the first snacks to be finished. A family favorite!
Roquefort cheese log
Ingredients
8

ounces

cream cheese, room temperature

3

ounces

Roquefort cheese (or any soft and creamy blue cheese), crumbled

2

tablespoons

Worcestershire sauce

1

clove

garlic, minced

Kosher salt

1

cup

chopped pecans

Crackers, for serving
Instructions
Mix the cream cheese, Roquefort cheese, Worcestershire sauce, and minced garlic until well blended. Taste and add salt if needed.

Roll into long tube shape and then roll in chopped pecans.

You may serve immediately with crackers, or chill it covered for three days before serving.
Notes
This recipe came from my Granparents' former next-door neighbor, Norma Gaydos.