There's a new member of my family. His name is Jack Jernigan. He's not the first Jack Jernigan, however, as that was my grandfather's name. To keep things clear, my cousins have started calling their baby boy Apple Jack. This is a perfect name.
Apple Jack Jernigan, while half Texan, was born in Manhattan. He arrived at the height of the pandemic, at a time when most of New York City was still under lockdown. In fact, it was unclear until the last minute if his father, my first cousin, would even be allowed in the birthing room. Fortunately, he was, and so Apple Jack came into the world welcomed by two people who love him very much.
While Apple Jack has devoted parents, because of the pandemic that's the only family he's seen, save for his Uncle Andrew who also lives in New York City. Apple Jack is loved by many, but he hasn't yet met his grandparents, great-grandparents, great-aunts, great-uncles, or cousins.
Thankfully, there's technology that allows us to witness him in action. His McKinney, Texas family, including his grandfather, his great-grandmother, and his great-uncle, even had a Zoom dinner where they prepared Texan foods and shared their images and voices on a large-screen television. Currently, that's about as good as it gets.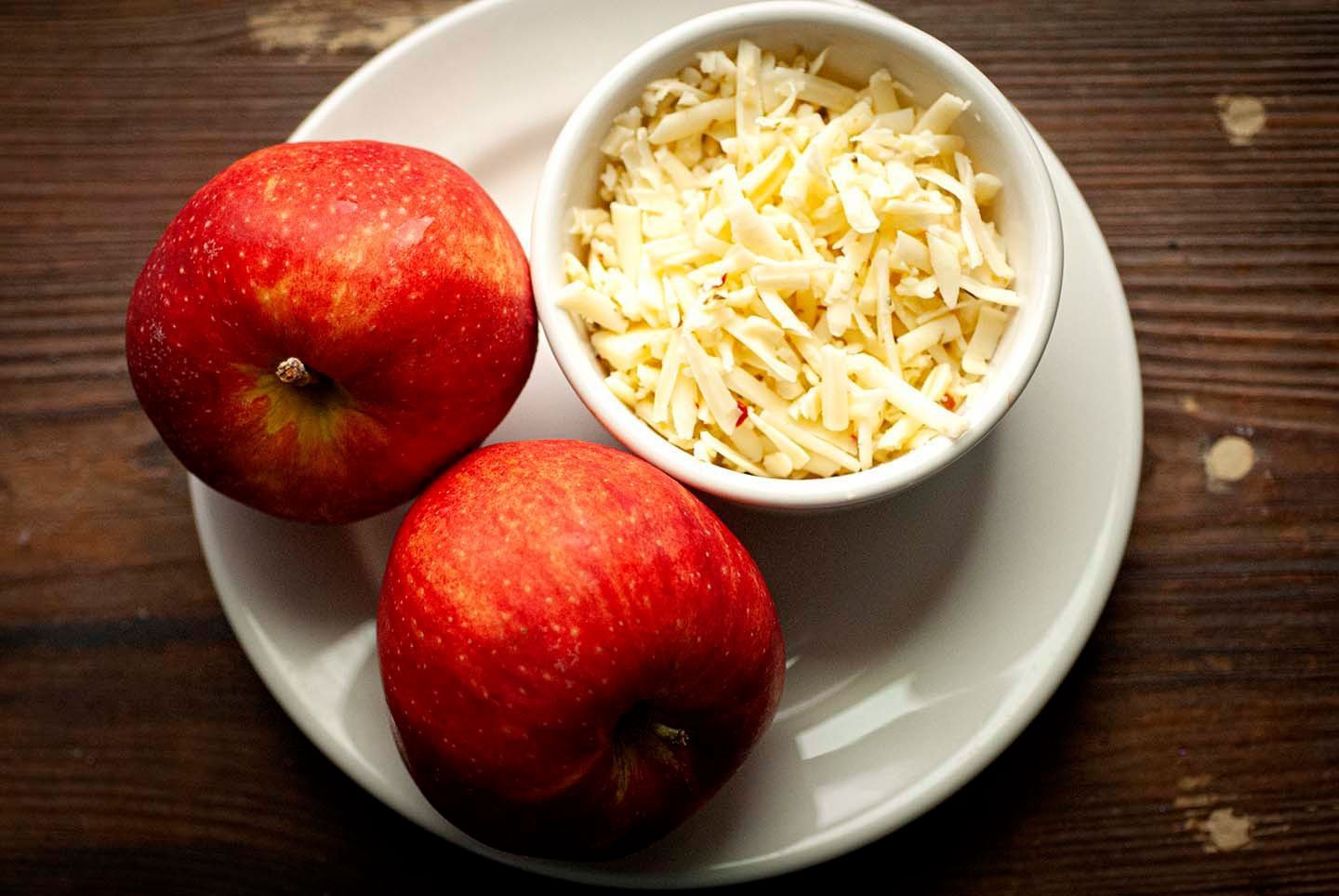 We're all sad we haven't yet spent time with him in person, but we're hopeful that will change soon. He's a beautiful addition and we all look forward to getting to know him one day. For now, however, we will continue to enjoy his company via the only means we have. That will have to do.
Apple Jack's namesake, his great-grandpa Jack, has been gone for over 10 years, so sadly, neither will meet. But with family, there are many ways to feel close to others even when their physical presence is no more. In our family, cooking beloved family recipes is one way we stay connected.
For instance, his great-grandpa was famous for his pancakes. Every Saturday morning he'd get up, and even though he'd spent a long week at his job helping others, he gave service to his family by making them breakfast.
He passed to his family that love of cooking something special for others. So, my brother also makes pancakes, my uncle makes granola, my grandma makes pies, my mom makes beans, and my Uncle Richard, who is Apple Jack's grandfather, makes salsa.
While we're not able to gather at our family table right now, when I pondered the dishes my family shares with each other, I knew that when we did get together again we'd have a mighty fine feast. As for my contribution, I enjoy cooking many things but perhaps the one thing my family requests most often is biscuits. I have my recipe and method down pat and preparing a batch always calms my spirits and brings me joy.
Now, I find that biscuits are wonderful unadorned but they also form a welcome template to a host of other ingredients, such as sweet potatoes, jalapeños, and pecans. You can add almost anything to a basic biscuit dough and it will turn out delicious. So, in honor of my newest cousin's darling name, I decided to make apple Jack biscuits.
Tart, sweet apples pair well with creamy, sharp cheese, and while traditionally Cheddar is used, I thought a lively pepper Jack would go well with the juicy fresh apples I had on hand. I also threw in some chopped chives for a savory hint and while not necessary, some crumbles of smoky, meaty bacon is a hearty addition.
These apple Jack biscuits are soft, sweet, and savory, with a flaky, tender crumb. They're best warm, fresh out of the oven and I like to spread them with a pat of creamy butter though they are just as good on their own.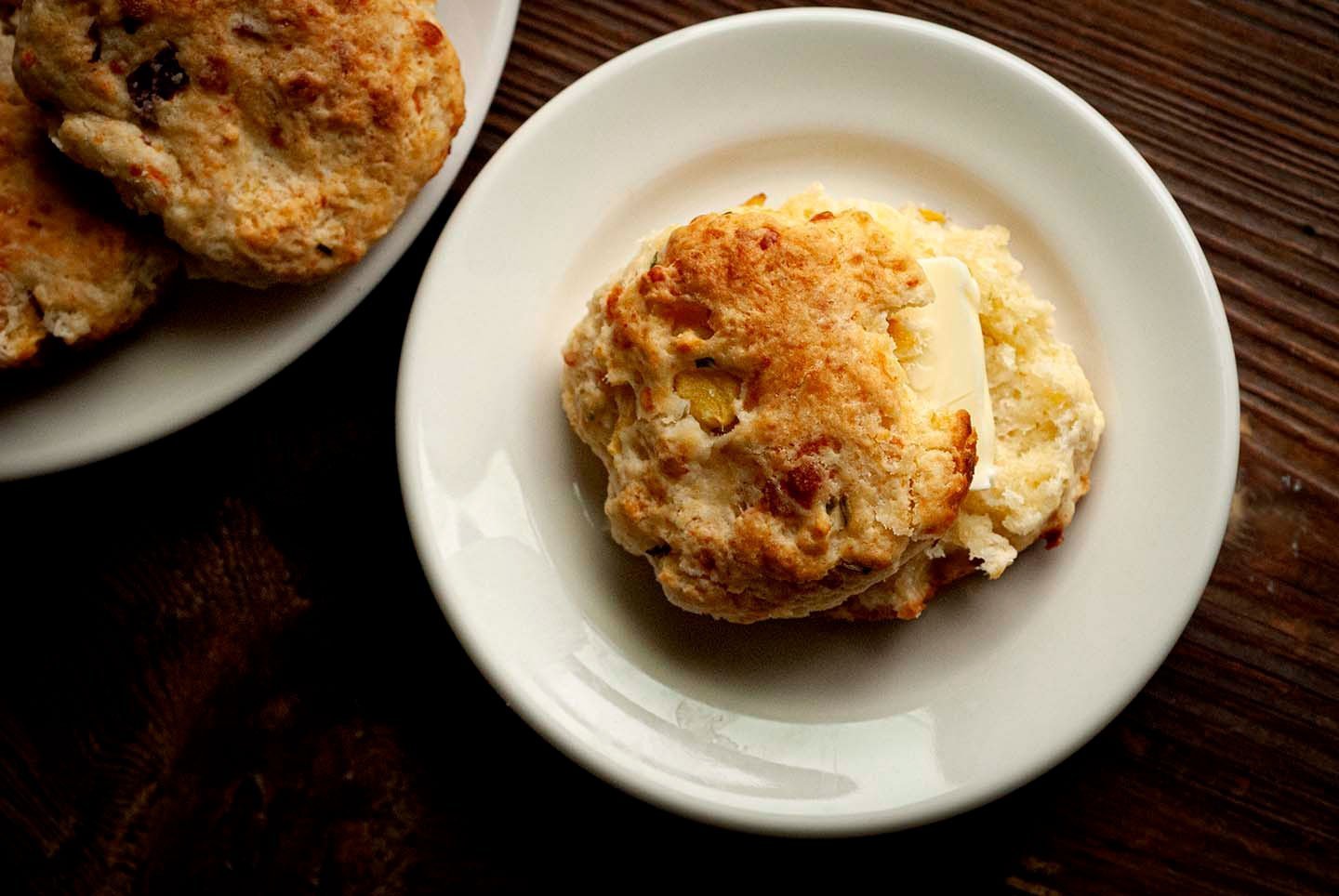 I share these apple Jack biscuits in honor of our newest family member. And while we haven't met him yet, we can make these and think about the gift of cooking for others and how wonderful it will be when we can share them in person soon.
—————
Would you like more Homesick Texan? Well, I've started offering additional recipes for paid subscribers to help with the costs of running the site. While I'm not taking anything away, if you'd like to support Homesick Texan and have access to exclusive, never-seen-before subscriber-only posts, please consider becoming a member; annual subscriptions are as low as $25. Thank you for reading, your consideration, and your support!
—————
Apple Jack biscuits
Ingredients
2

cups

all-purpose flour

2

tablespoons

granulated sugar

1/2

teaspoon

kosher salt

1

tablespoon

baking powder

8

tablespoons

unsalted butter, chilled, cut into slices

4

ounces

(1/2 cup) pepper Jack cheese, shredded

1

baking apple (such as Gala or Granny Smith), peeled, cored, and finely diced

1

tablespoon

chopped chives

2

slices

cooked bacon, diced (optional)

3/4

cup

half-and-half
Instructions
Preheat the oven to 450°F and lightly grease a baking sheet or a 10-inch cast-iron skillet.

Mix the flour, sugar, salt, and baking powder. Cut the butter into pieces, and work into the flour mixture with your hands or a pastry blender until it resembles pea-sized crumbs.

Add the pepper Jack, apples, chives, and if using, the bacon, and stir until well blended with the flour. Pour in the half-and-half and stir until a shaggy dough forms.

Place the dough on a floured surface and knead for a minute. Now the dough should be smooth and no longer wet. (You can sprinkle more flour on the surface if you find that it's sticking.) Roll out the dough until it's 1/4 of an inch thick and then fold over in half.

Using a round cutter, cut the biscuits from the folded dough. (You may have to gather the scraps and roll again if you run out of room while cutting.) Place the cut biscuits on the greased baking sheet close together (so they rise and not spread) and bake for 15 minutes or until the tops are golden brown.

They are best straight from the oven, especially with a pat of butter, but they can be baked ahead and then reheated for 10 minutes or so at 400°F in an oven or toaster oven. They will last in an airtight container for 3 days. You can also freeze them after cooking and then let them thaw before reheating.