Queso with black beans, Austin style
When I was in my early 20s living in Austin, after a night on the town my friends and I would find ourselves at one of the city's all-night cafes. The menus at these establishments were vast and we had the choice of anything from pancakes to migas to burgers to tacos. But the one item that always hit the table without fail was an order of queso, an always-welcome bowl of sunshine that let us know life is sweet.
In Austin, there are a multitude of iconic chile con quesos. For instance, there's Bob Armstrong Dip, a hearty dish that's loaded with guacamole and taco meat. Also beloved is Kerbey Lane's queso, a creamy white-cheese dip lashed with green chiles.
The one I associate the most with the capital city, however, is a molten bowl enhanced with black beans, pico de gallo, and avocado slices such as Magnolia Cafe's Mag Mud. This combination of silky cheese, spicy beans, and lively fruits and vegetables has a warm aura of good health, which makes it perhaps the most emblematic Austin queso of all. 
As restaurants have been struggling during these challenging times, I was saddened to learn that the original Magnolia Cafe on Lake Austin Boulevard was closing for good. While the South Austin outpost on Congress Avenue is still here, it was the West Austin one that my friends and I used to frequent the most, as its laidback vibes set amongst the hilly, natural beauty of that part of town always made it a welcome place to chill after a long night or hectic day.
The restaurant first opened in 1979 as The Omelettry West, with the original Omelettry beginning its long run the year before in North Austin on Burnett. The Omelettry is where the inclusion of black beans to Tex-Mex breakfast plates first became popular in Austin, and when the married managers of Omelettry West, Kent Cole and Patricia Atkinson, bought out the owners and changed it to the Magnolia Café in 1987, that Austin-style flourish continued.
A year later, the couple divorced, with Patricia starting Kerbey Lane Café, another all-night diner famous for both queso and black beans. Magnolia Café at this time also opened its Congress Avenue location, so it's been around almost as long as the first.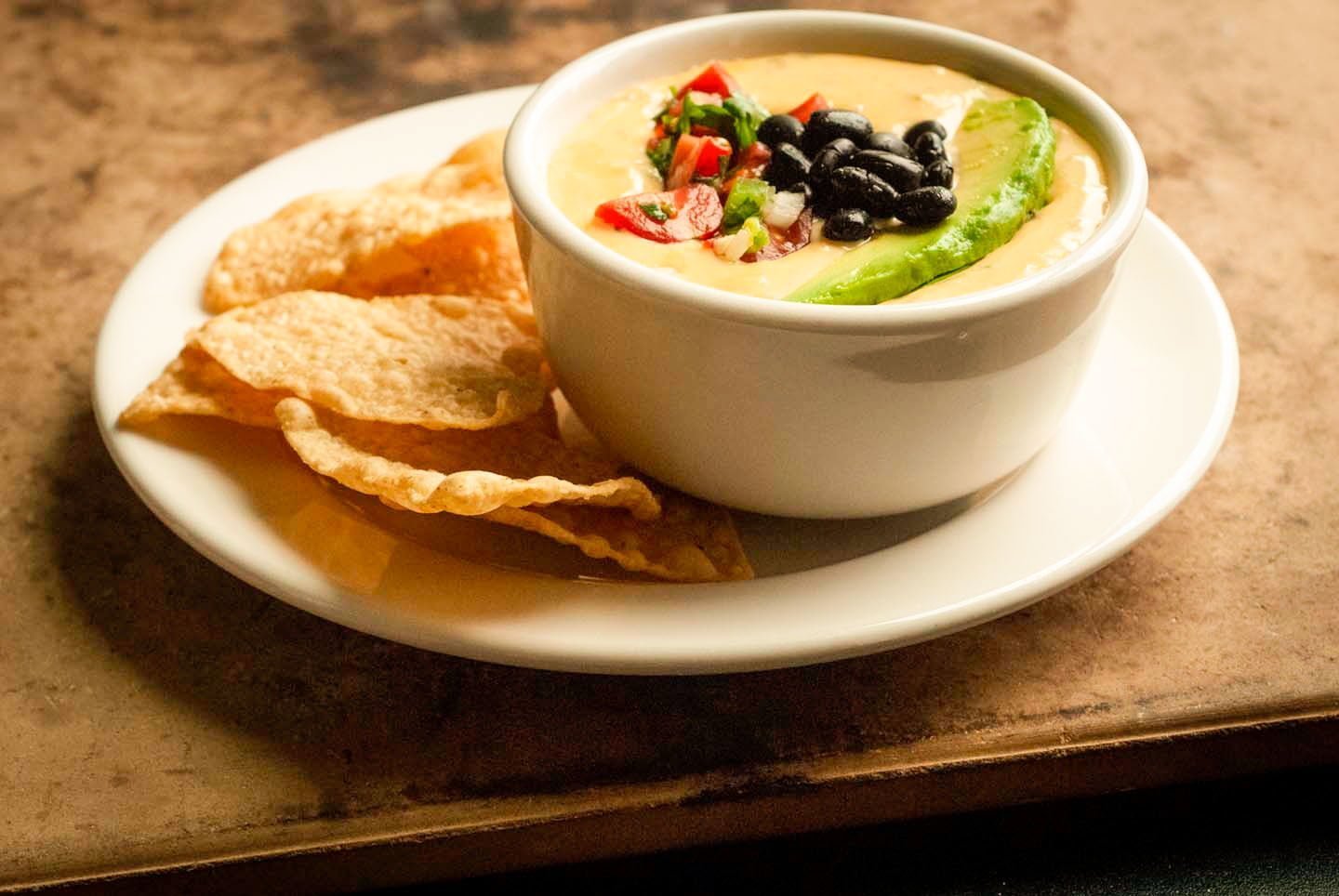 Despite that longevity, however, I still associate the first Clarksville Magnolia as the quintessential cafe. It was even immortalized in Richard Linklater's "Boyhood," with the protagonist sitting in its bright dining room, dipping his chips into a bowl of queso and deciding that luscious blend of chiles and cheese gave purpose to his life.
I agree. And when you enhance that elixir with black beans, pico de gallo, and avocado, life comes into focus and you realize it's a beautiful, sunny treat.
—————
Would you like more Homesick Texan? Well, I've started offering additional recipes for paid subscribers to help with the costs of running the site. While I'm not taking anything away, if you'd like to support Homesick Texan and have access to exclusive, never-seen-before subscriber-only posts, please consider becoming a member; annual subscriptions are as low as $25. Thank you for reading, your consideration, and your support!
—————
Queso with black beans, Austin style
Ingredients
2

tablespoons

unsalted butter

1/2

medium yellow onion, diced

2

jalapeños, seeded and finely diced

2

cloves

garlic, minced

2

tablespoons

cornstarch

1

cup

whole milk

1

cup

water

1

pound

shredded yellow American cheese

1

(4-ounce) can green chiles and its juices

2

tablespoons

chopped cilantro

1/4

teaspoon

ground cumin

1/4

teaspoon

cayenne

Salt

1

cup

cooked black beans, drained

1/2

cup

pico de gallo

1

avocado, peeled and sliced

Torilla chips, for serving
Instructions
In a medium saucepan, heat the butter on medium-low. Add the onion and jalapeño and while occasionally stirring cook until softened, about 5 minutes. Add the garlic and cook for 30 more seconds.

Whisk together the cornstarch, milk, and water until well combined then pour into the pot. Bring to a simmer and while stirring cook for a couple of minutes until it begins to thicken, then add the cheese. Turn the heat down to low and while stirring cook until the cheese has melted.

Stir in the green chiles, cilantro, cumin, and cayenne then taste and adjust seasonings, adding salt if needed. If the queso seems too thick, you may thin it with more milk or water.

Transfer the queso to a serving bowl, a slow cooker, or a chafing dish over a flame. Top with the black beans, pico de gallo, and avocado slices. Serve warm with tortilla chips.
Notes
To avoid unwrapping multiple cheese slices, you can get American cheese in blocks from the deli counter at your grocery store. I also like to use Kraft's Deli Deluxe, which has a good flavor and also comes in 1-pound packages, unwrapped.