This past weekend we had two days of spring-like weather. There were warm breezes, sunny skies and no need to wear more than a jacket and a light scarf. Unfortunately, it was just a tease and we've since returned to below-zero, bone-chilling temperatures. But still that taste, that amuse bouche of future pleasant days gave me a mild case of spring fever.
Spring is one of my favorite times of year: the trees in bloom, the packing away of heavy coats, the longer days, and the arrival of strawberries and asparagus are all cause for celebration. And when I was in school, the season also meant a break—a perfect excuse to hit the road. There was no shortage of places to explore in Texas, but one of our favorite journeys was the annual trek to the Hill Country so we could witness the bluebonnets in full bloom. But as glorious as Texas' state flower may be, I'd say one of the best parts of the trip was a pit stop made in the tiny town of West.\
West, which is situated almost halfway between Austin and Dallas, is a hamlet for the descendants of Czech immigrants—it's the "Czech Heritage Capital of Texas." And what you'll find there is one of the tastiest pastries ever made—the kolache. This sweet, soft, yeasty roll filled with either apricots, prunes, cheese, poppy seeds or sausage is always an excellent excuse to stop the car, stretch your legs and chow down. Everyone in the state loves kolaches, and while you can sometimes find them in the big cities, for some reason they just taste better in West. Perhaps it's the water, or perhaps it's the history, or perhaps it's the competition between all those Czech bakeries serving their interpretation of the same treat, but most will agree that if you want the best kolaches, you must travel to West.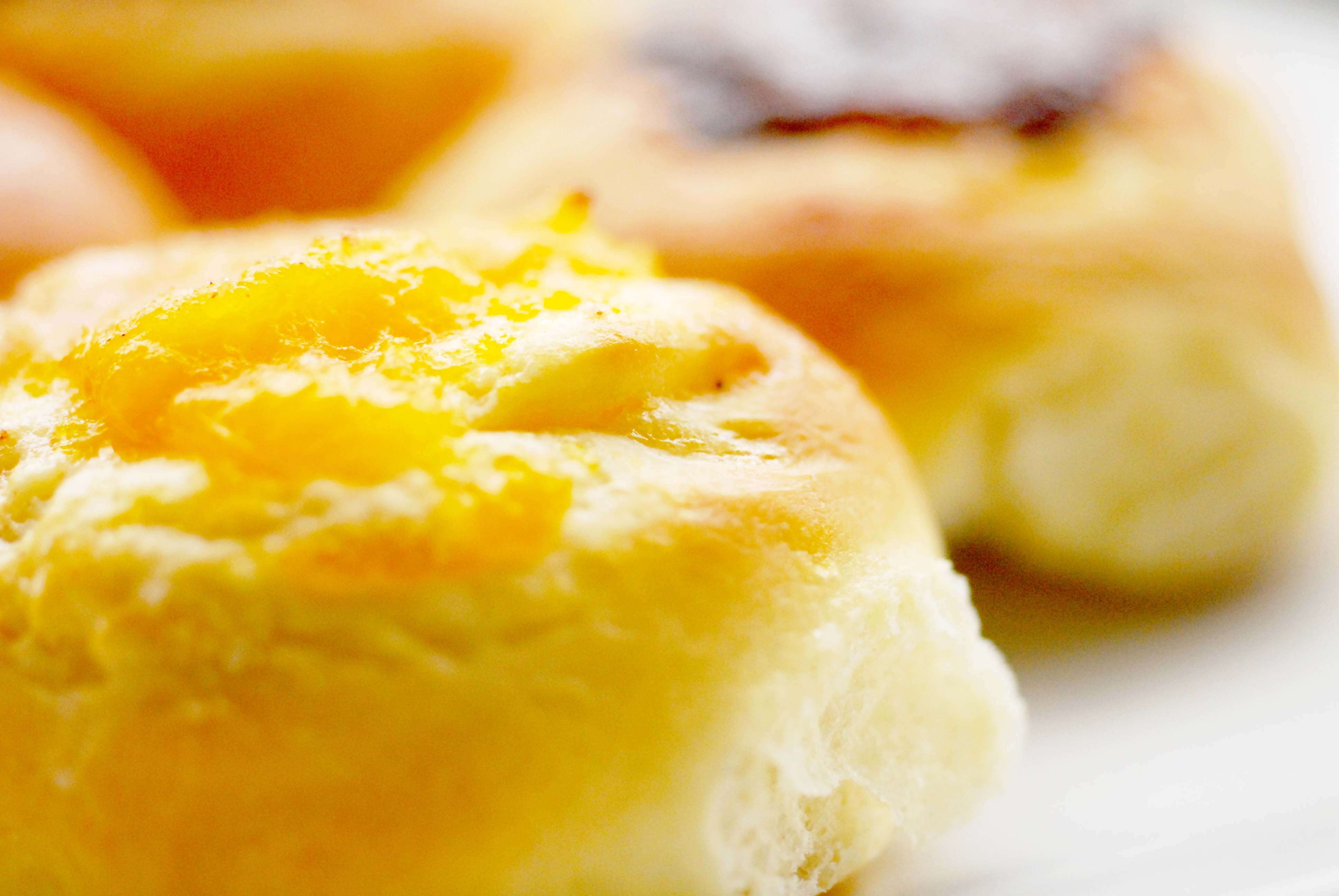 Sadly, I haven't been to West in years. But fortunately, last Thanksgiving, my uncle who lives in Austin made a stop and brought a big box of kolaches to my grandparents' farm. He arrived the day before I did, so in order to insure that my kolache-mad family wouldn't devour the whole lot, my grandmother hid one in the cupboard for me until I arrived from New York. My family teased me about this special treatment, but after one delicious bite into the pillow-like pastry that soon gave way to the sticky center of sweet prune puree, I was immediately fortified against their good-natured ribbing.
The kolache comes from a large family. I'd say it's a distant relative to many pastries, such as a Danish, a klobasnek, or even hamentaschen (the two seem to favor the same fillings), but there's just something about that roll, a certain flavor that makes it stand unique. I've never seen them in New York City, but as I was thinking about spring and road trips, I got a craving. I hadn't made them before, nor had anyone in my family, so I scoured my cookbooks and the Internet in search of a recipe. I discovered several, but which to choose? Would you believe it took me three tries to get that pastry to taste as it should? The first two recipes I made were almost there, but something was always a bit off—either the dough was too stiff or the dough was too sweet. But on my third attempt I took what I had learned and came up with something that felt authentic.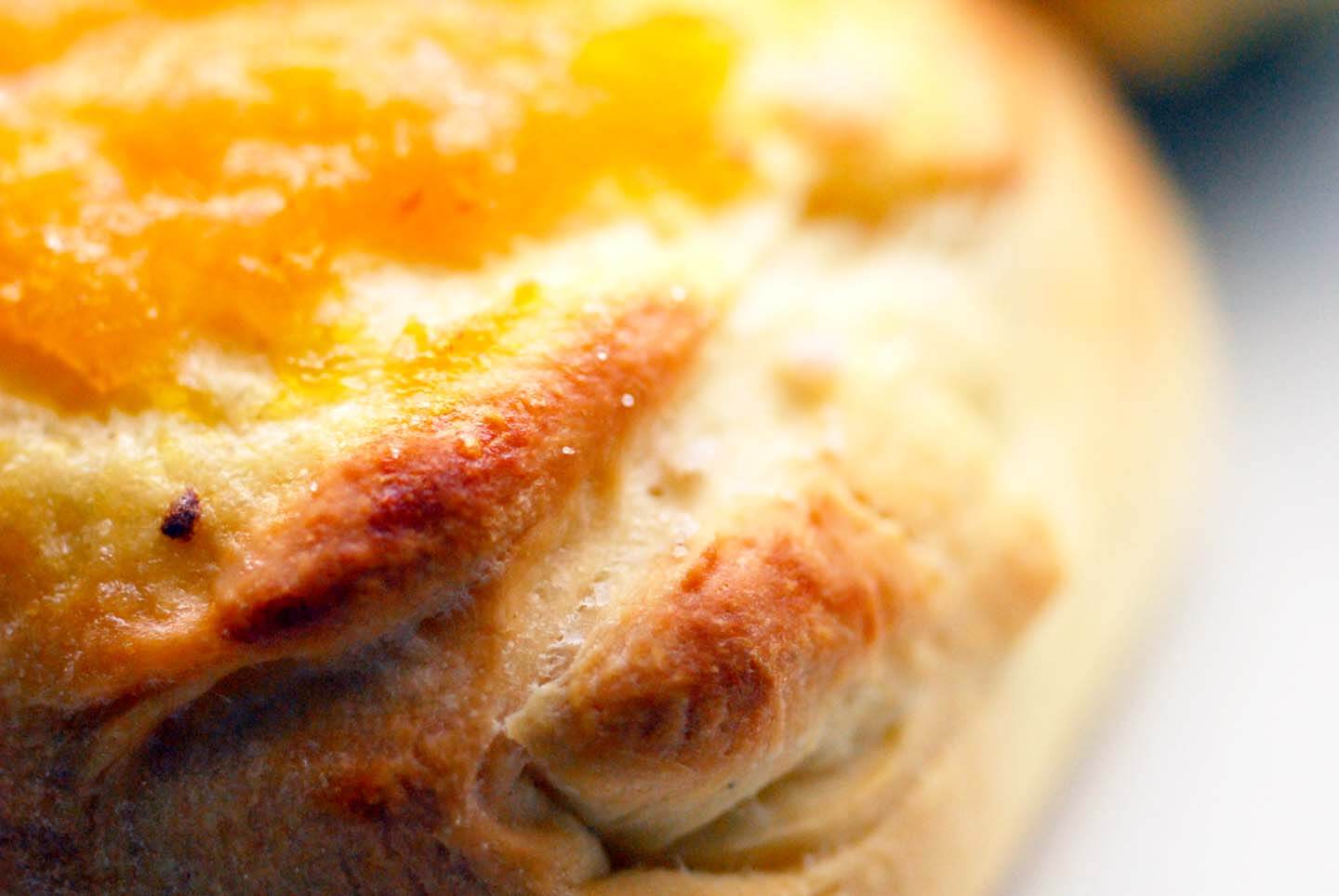 So while making kolaches in Manhattan is akin to making bagels in West, I do think these kolaches are about as close to that little town in Texas as you can get. For me, it's a taste of road trips, wildflowers in bloom and a hint of warmer days on the horizon. And if you're looking for a sweet escape, perhaps you will enjoy them, too.
—————
Would you like more Homesick Texan? Well, I've started offering additional recipes for paid subscribers to help with the costs of running the site. While I'm not taking anything away, if you'd like to support Homesick Texan and have access to exclusive, never-seen-before subscriber-only posts, please consider becoming a member; annual subscriptions are as low as $25. Thank you for reading, your consideration, and your support!
—————

Kolaches
Ingredients
Ingredients for the dough:
1

package active dry yeast

1

cup

warm whole milk

1/4

cup

sugar

3

cups

all-purpose flour

2

large eggs

3/4

cup

melted unsalted butter

1

teaspoon

kosher salt
Ingredients for the filling:
1/2

pound

dried fruit apricots or prunes

2

tablespoons

sugar

1/4

teaspoon

of cinnamon

1

teaspoon

fresh lemon zest
Ingredients for the posypka:
1/4

cup

all-purpose flour

1/4

cup

sugar

4

tablespoons

butter, room temperature

1/4

teaspoon

cinnamon
Instructions
To make the dough, in a large bowl, combine the yeast, warm milk, sugar, and 1 cup of the flour. Cover and let it rise until doubled in size.

Beat together the eggs, 1/2 cup of melted butter (reserve 1/4 cup for brushing on the pastry), and salt. Add the egg mixture to the yeast mixture and blend.

Stir in about 2 more cups of flour, 1/2 cup at a time. The dough should be soft and moist. Knead dough for about 10 minutes on floured surface. Don't worry, it's a joy to knead as the dough is smooth and highly malleable. Put dough in a greased bowl and let rise covered until doubled in size—about an hour.

After dough has risen, punch it down and pull off egg-sized pieces. In your hands, roll pieces into balls and then flatten to about 3 inches in diameter. Brush with half the remaining melted butter. Place flattened pieces on a greased cookie sheet, cover ,and let rise again for another half-hour.

Meanwhile, to make the filing, place the fruit in a pan, cover with water, bring to a boil, then cook on low for 15 minutes, adding sugar to taste (I find the fruit sweet enough so I don't add sugar, but you may prefer it sweeter), cinnamon, and lemon zest. Mash with a potato masher until you have a puree.

To make the popsyka, stir together the flour, sugar, butter, and cinnamon until crumbly.

After the second rising of the dough, with your finger gently make an indention in the center of the dough (be careful not to flatten it too much) and fill with one tablespoon of fruit filling and sprinkle with the posypka.

Bake in oven at 375° F for 12 to 15 minutes. Brush with remaining melted butter when you take them out of the oven and serve warm.
Notes
For additional flavor you can soak the dried fruit in tea such as Earl Grey or you could sprinkle goat cheese on the apricot kolaches before baking. You can also make sausage and jalapeno kolaches, which are officially known as klobasniky,  by wrapping the three-inch flattened piece of dough around a two-inch piece of sausage and a couple of pickled jalapeno slices.