This black-eyed curry is a hearty stew rich with spices, peppers, and coconut milk. Quick, flavorful, and always a crowd pleaser.
My first New Year's Day in New York City, I was panic struck: where was I going to find my annual dose of…
Back when I first lived in New York, finding black-eyed peas was a challenge. While I do enjoy them year-round, it was around…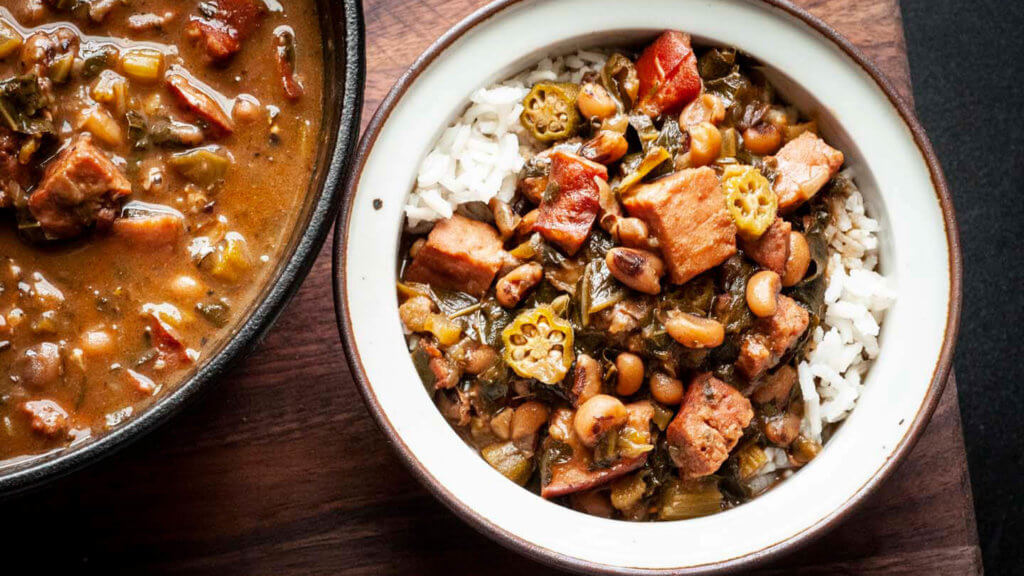 Black-eyed peas have long been the dish of choice for Texans on New Year's Day. While this humble field pea was once considered…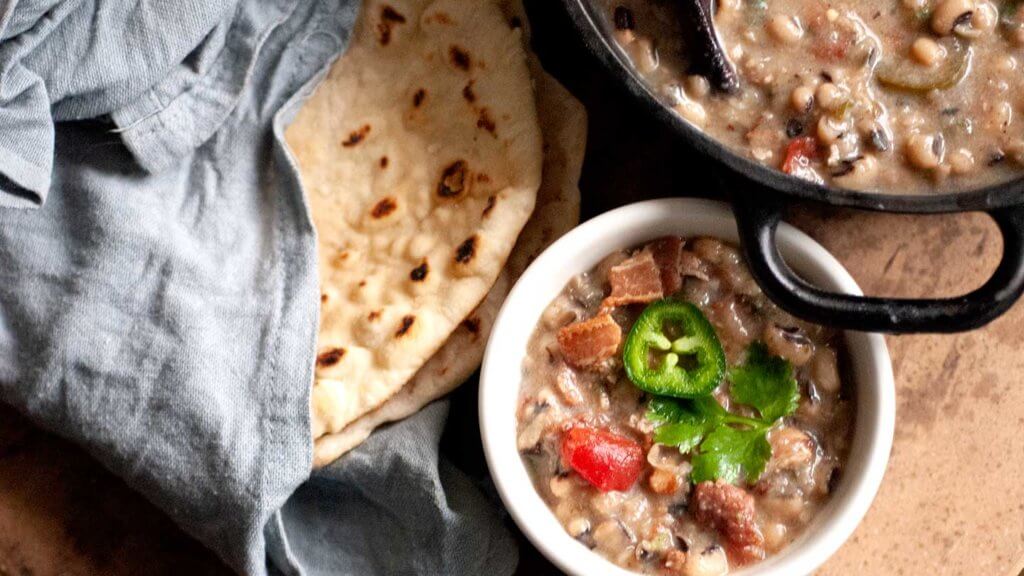 Every December, I begin to think of new ways to prepare my pot of black-eyed peas. For the past few years, the phrase…
This time last year, I was asking people for black-eyed pea recipe ideas. Most shared with me dishes that involved lots of pork…
When Helen Corbitt, the famed Texan chef, arrived in Texas from New York in 1931, she was presented with the state's love for…
A comforting, cheesy Tex-Mex casserole made with black-eyed peas, hominy, and bacon. Terrific for cooler days and New Year's Day!
Black-eyed peas are slowly cooked until tender in a smoky, spicy broth rich with jalapenõs and bacon. A delicious side dish that's also perfect for celebrating the New Year.
A few weeks ago I was visiting family in Oregon. I was staying at my dad's and as a fellow homesick Texan who…