In Northeast Texas, there's a county called Hopkins that is famous for its stew. The tradition of making Hopkins County Stew harkens back…
Some things never change and that old saw about Texas weather being predictably unpredictable still holds true. Take last Sunday, for instance. In…
Summer squash, zucchini, corn, and chorizo are nestled into corn tortillas and topped with avocado for this late summer taco. An excellent way to use up your garden's bounty.
The green chile corn pudding is like a happy marriage between quiche and creamed corn, with the sweet corn and green chiles nestled in a cheesy, custardy base.
Corn broth, Hatch chiles, and fresh, sweet kernels of corn form the heart of this soup that could be considered late summer in a bowl.
"It's all good, but whatever you do, you must get the creamed corn," said the woman waiting in line behind me at Killen's…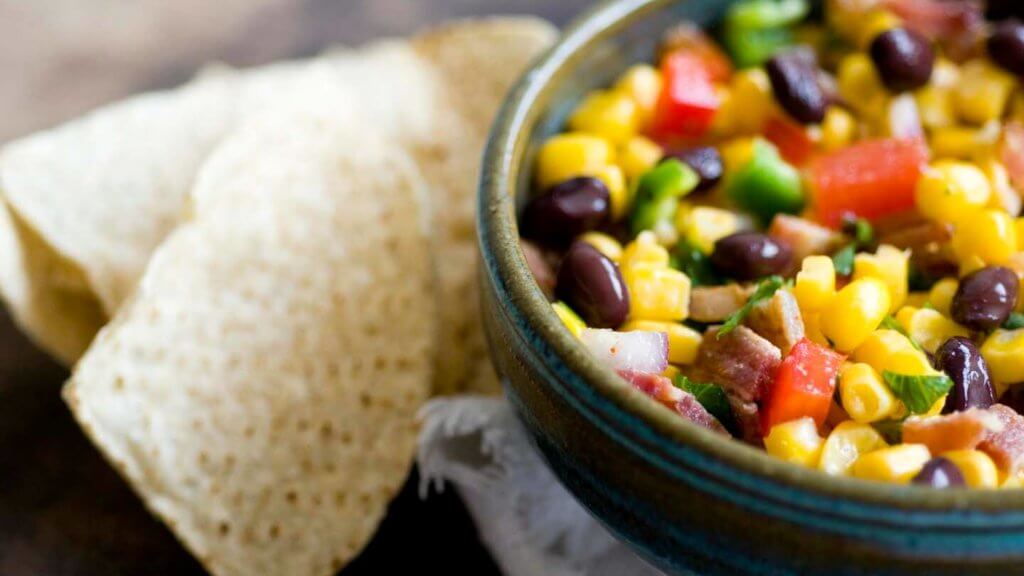 Goodness! Where has this week gone? I can't believe it's already Saturday! I reckon this is what happens when you have a book…
August can make me grouchy. Doubtless it's because I'm jealous that I'm stuck in hot, humid New York City when half the world…
I forgot I had a tortilla press. When I was recently riffling through my cabinet on the hunt for an errant springform pan,…