A few months ago, I was looking at grocer ads from the late 1800s and early 1900s. As expected, the offerings were provisions…
Homemade bean dip is a cinch to make. This one is gussied up with bacon and jalapeños and best served with corn chips.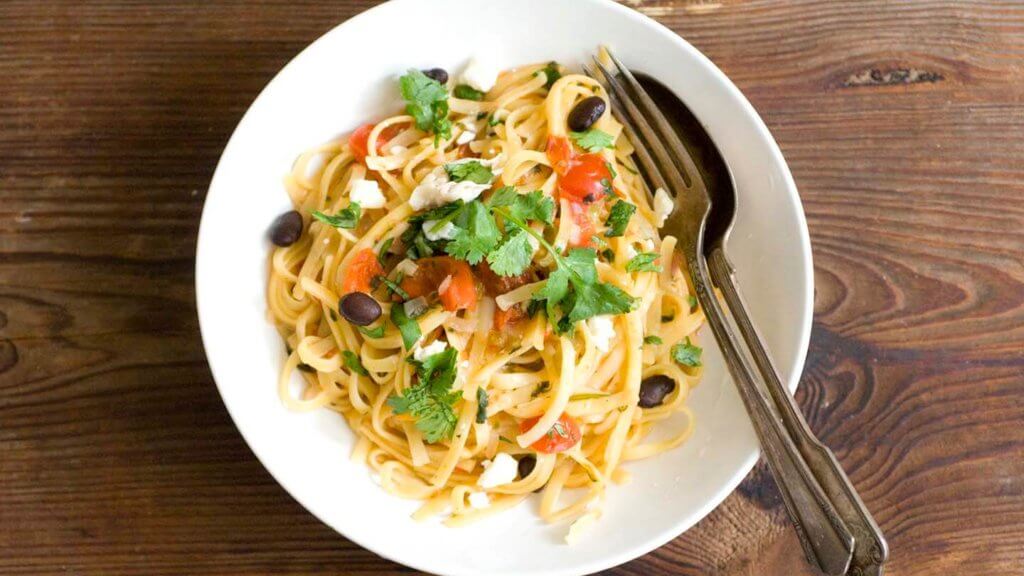 This Southwestern one-pot pasta is studded with tomatoes, jalapeños, chicken, and black beans. The pasta cooks at the same time as the sauce, making it quick and easy.
Since I don't have a backyard in New York, I've always had to rely on the kindness of others when it comes to…
Now that SXSW is over and my non-Texan friends who attended the conference are back on the East Coast, all I hear from…
I was talking to a friend of mine from Delaware the other day, and mentioned beanie wienies. "Beanie wienies?" she said. "What's that?"…