Southwestern one-pot pasta with chicken and black beans
A year or so ago, everyone was talking about a pasta recipe in which you toss tomatoes, garlic, basil, and linguine into a pot, add some water, bring it to a boil and then after 10 minutes or so, you have dinner.
Now, I'm not much of a pasta person (unless it's macaroni and cheese or chicken spaghetti, a dish I included in my second book), so whenever I heard people discussing this dish, I just ignored the chatter. That's not for me, I would say to myself, since I believed I wasn't a pasta person and all.
Recently, however, something changed my mind. Early September is strange and even though we are trained to think that it's fall, technically it's still summer. There are record heat waves happening across the country and in short, it's hot. While the media may say it's time for corduroy jackets and hot mugs of pumpkin-flavored something, this is not reality. Wispy clothing and iced beverages are still the order of the day.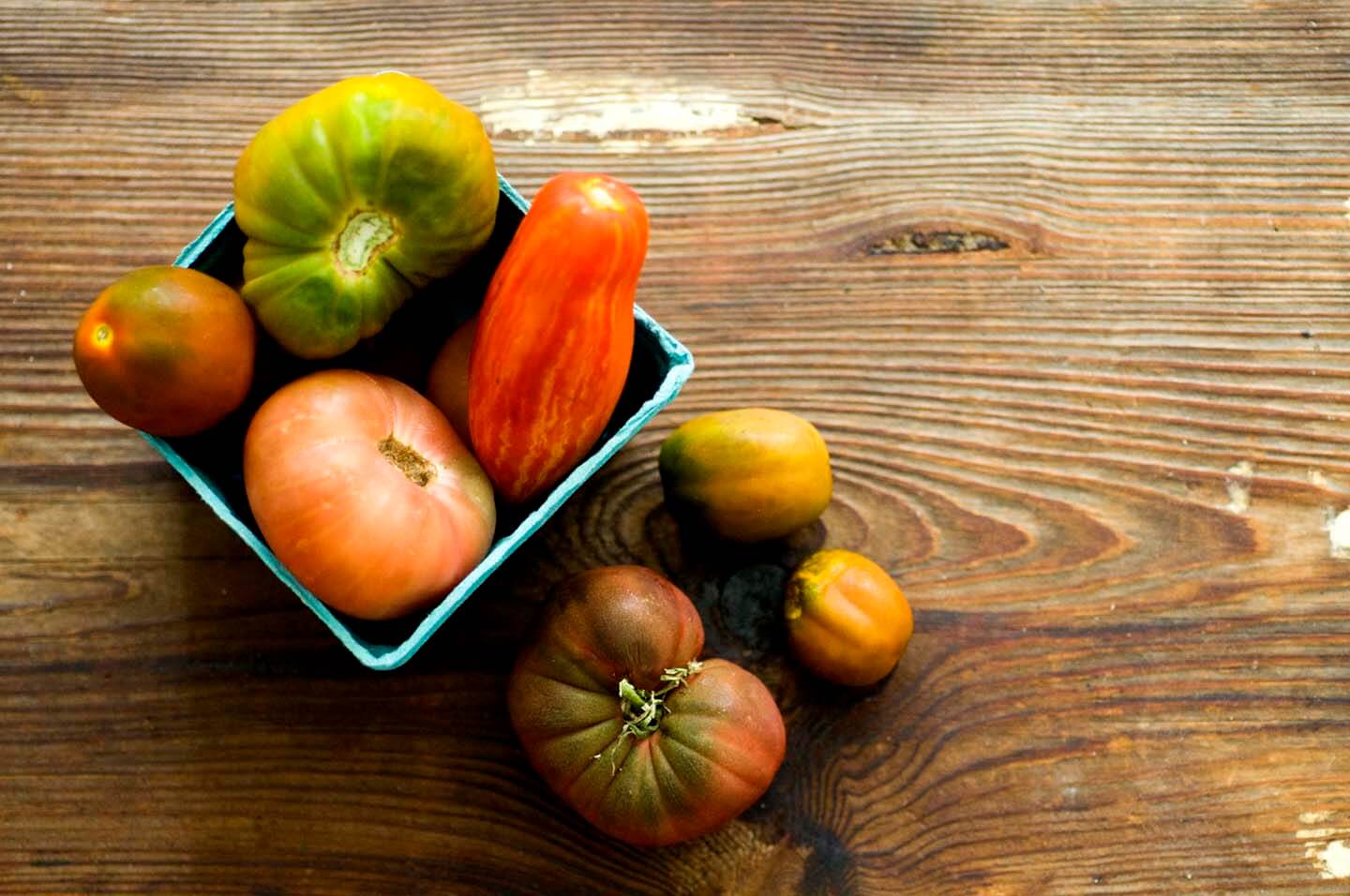 That said, we have to eat. Likewise, tomatoes are still going strong at the farmers market, though by this point in the year I'm tired of making salads and salsa with my bounty. When I was looking at my haul a few days ago and trying to figure out what to do with them, I remembered that pasta recipe and decided perhaps it was time to give it a try.

The original recipe, as I mentioned, calls for tomatoes, onion, and garlic. I did include these, but veered from the traditional script in a few ways. First, I cooked the onion and garlic in a little oil before adding the rest of the ingredients and I added some jalapeños for heat, as well.
I didn't have basil on hand, but I did have bunches of fresh cilantro so I decided to give my dish a Southwestern flavor profile, including cumin, cayenne, and a squirt of lime juice for good measure. Because I like protein with my pasta, I threw in some cooked black beans and leftover chicken. Though if you prefer not to add protein, the pasta was certainly delicious on its own. Finally, I topped each bowl with queso fresco and more cilantro—a fine finishing touch.
Since I had made so many changes, I was dubious about how the recipe would turn out but I shouldn't have worried. It was excellent. The pasta took little time to make (not having to wait for water to boil and then for the pasta to cook was a real boon) and even though it wasn't saucy, the tomatoes and other vegetables cooked down to the point that they almost blended into the pasta, giving it a flavor that was rich and deep. Indeed, there was a reason so many people had used this technique.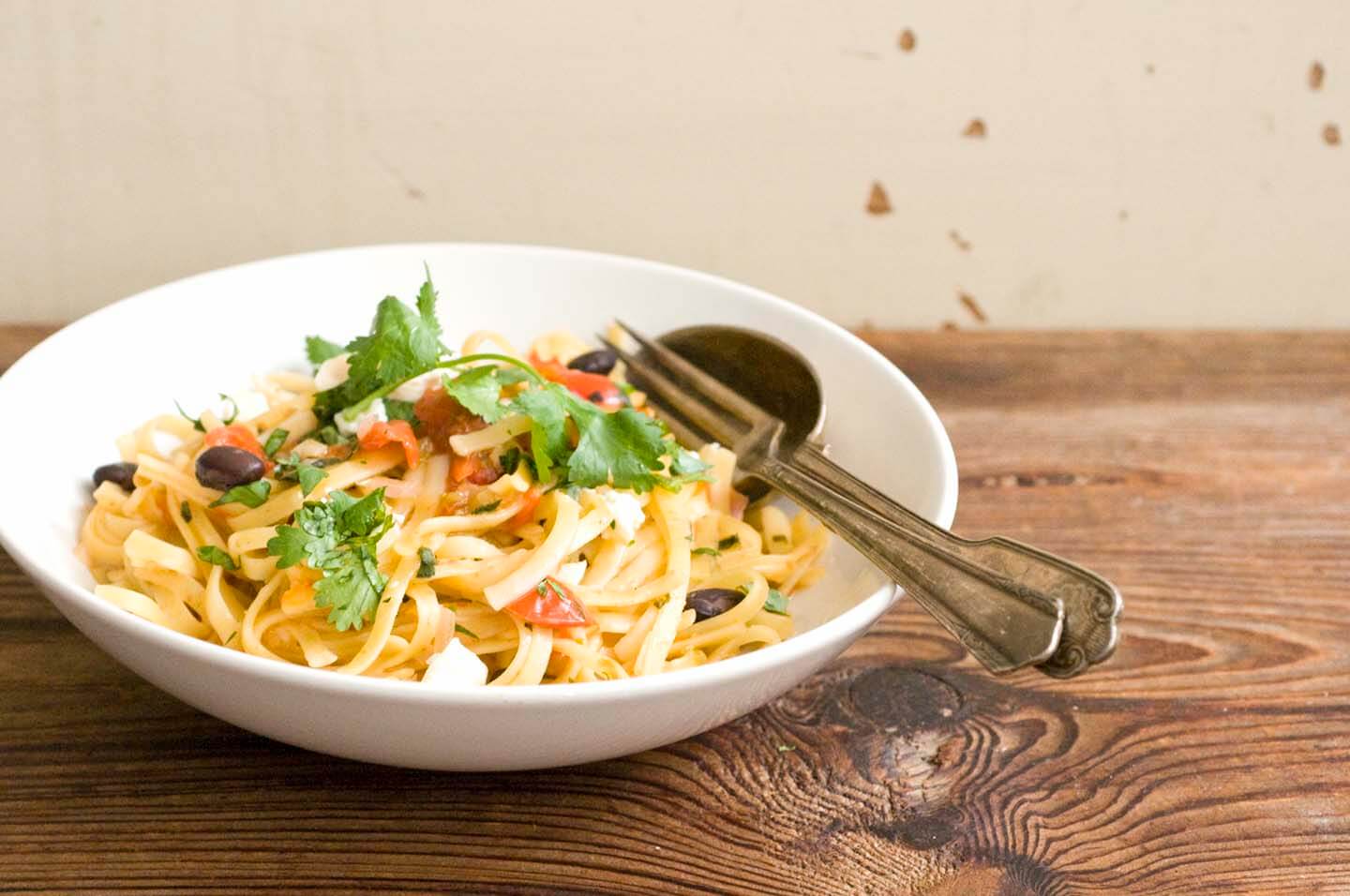 This Southwestern one-pot pasta is terrific for an easy supper and more than likely you have all of the ingredients on hand. It also makes for good leftovers—either warm or cold. While I haven't done that much experimenting with the basic recipe yet, I suspect it's very lenient and I look forward to trying it with other ingredients, such as squash, corn, and shrimp. And if you think that you're not a pasta person, this quick and adaptable recipe may just change your mind. It has certainly changed mine.
Southwestern one-pot pasta with chicken and black beans
Ingredients
1

tablespoon

extra-virgin olive oil

1/2

small red onion, diced

1 or 2

jalapeños, seeded and diced

4

cloves

garlic, minced

1

pound

ripe tomatoes, diced

1/2

cup

chopped cilantro, plus more for garnishing

8

ounces

linguine, broken in half

5 to 5 1/2

cups

lukewarm water

1

teaspoon

kosher salt

1

teaspoon

ground cumin

Pinch

cayenne

1

15-ounce can or 1 1/2 cups cooked black beans, drained and rinsed

1 1/2

cups

diced cooked chicken

1

teaspoon

freshly squeezed lime juice

1/2

cup

crumbled queso fresco or feta

for serving
Instructions
In a Dutch oven or large pot, heat the oil on medium-low. Add the onion and jalapeño and cook until fragrant and softened, about 5 minutes. Add the garlic and cook for 30 more seconds.

Add the tomatoes to the pot along with the cilantro, linguine, 5 cups of water, salt, cumin, and cayenne. Turn the heat up to high and while occasionally stirring, cook until the pasta is softened to your liking and most of the liquid has evaporated, about 10-12 minutes. Please note that towards the end of cooking, you should stir more often to keep the pasta from sticking to the pot. And depending on how juicy your tomatoes are, if you find that most of the liquid has evaporated but the pasta is undercooked, you may need to add the additional 1/2 cup of water.

Stir in the black beans, chicken, and lime juice. Taste and adjust seasonings, adding more salt if needed. Serve warm topped with queso fresco and cilantro.