What would you say if I told you that you could barbecue shrimp on your stove in about five minutes. That's right, you'd probably laugh and tell me I was nuts. And you'd be correct. So while the New Orleans mainstay known as barbecue shrimp doesn't have anything to do with wood-smoked meat—like proper barbecue, it's a spicy, succulent mess of a dish that is best eaten with your hands along with good company and cold beverages.
When Sara Roahen described barbecue shrimp in her book Gumbo Tales, I was intrigued and definitely wanted to make it. Enter Ralph Brennan's New Orleans Seafood Cookbook. In this exhaustive new tome, the legendary New Orleans restaurateur has collaborated with his executive chef Haley Bittermann, his executive vice president Charlee Williamson, former Times-Picayune food writer Gene Bourg, photographer Kerri McCafferty and recipe tester Paulette Rittenberg to create a definitive cookbook about New Orleans' seafood cuisine. Ten years in the making, this book is gorgeous enough to sit on your coffee table, but it's also useful enough to occupy prime real estate in your kitchen as well.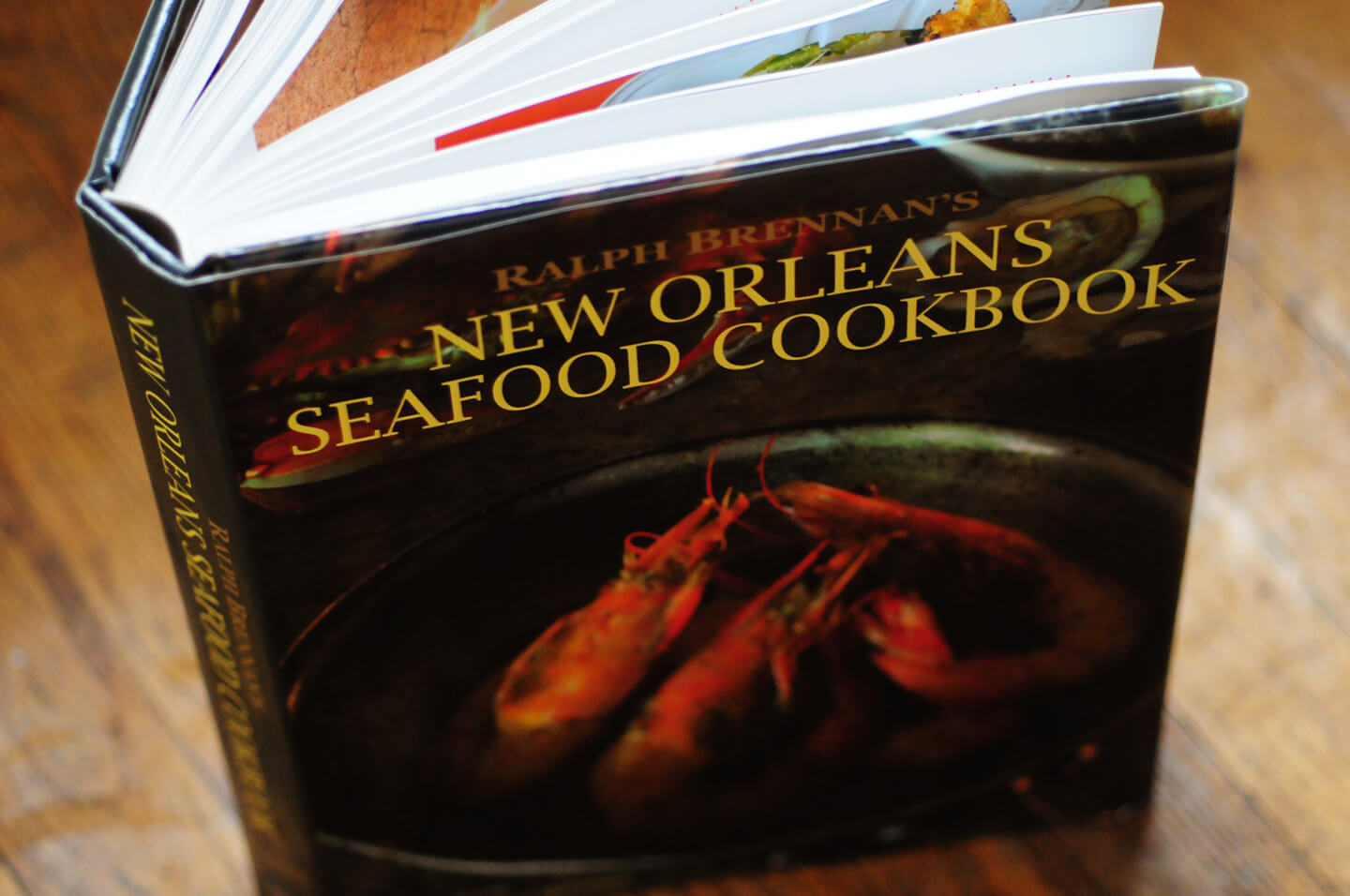 Ralph is a member of the legendary Brennan family, proprietor of New Orleans' landmarks such as Commander's Palace, Mr. B's Bistro, Bacco and Ralph's on the Park. Yet even though this book's recipes stem from strong cooking stock, it's not restaurant specific. Instead it's a celebration of classic New Orleans dishes such as crawfish etouffee, barbecue shrimp, crawfish pie, gumbos, poor boys, stuffed crabs, trout amandine, beignets, and well, you get the idea. There are 170 recipes in total.

If you're not well versed in seafood techniques, there is a chapter that shows step-by-step how to buy it, store it, prep it and cook it. The book shows how to fillet a whole fish, remove meat from hard-shell crabs, crack open crawfish, de-vein shrimp and shuck oysters. There are also tips on how to cook more exotic meats such as alligator, turtle and frog legs. Curious what's the difference between blond and dark chocolate roux? This book will show you. And if you've ever wanted to smoke meat inside your kitchen, they've included instructions on how to rig a stovetop smoker. Don't know your ravigote from your remoulade? Not to worry, there's an extensive glossary of Creole and Acadian food terms.  If you're curious about the origin of a dish, Bourg introduces each recipe with a bit of history. And if you love beautiful shots of food, McCafferty's photos are absolutely breathtaking.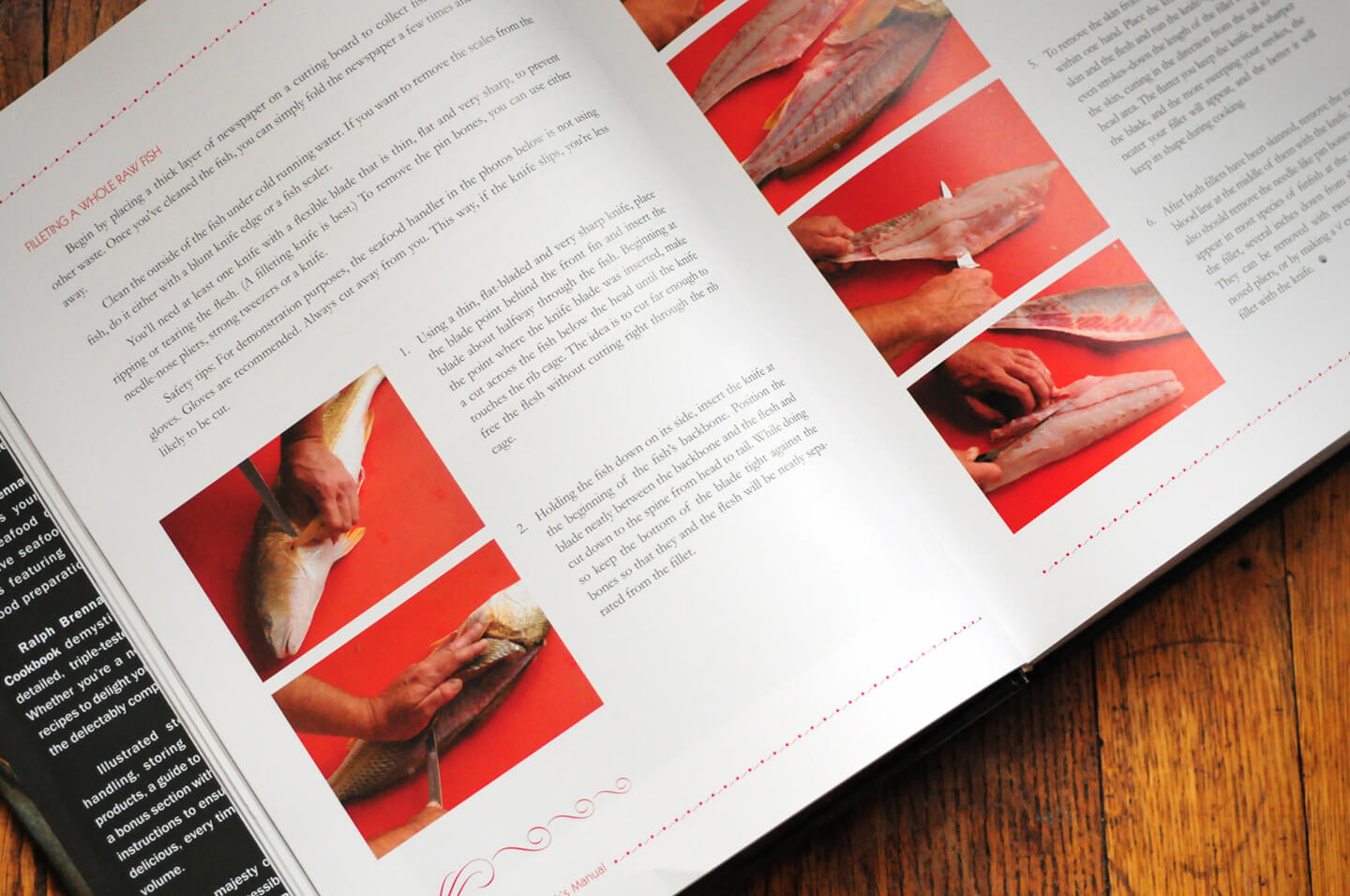 If you have any interest in seafood or New Orleans' cooking I recommend this gorgeous book. Along with Gumbo Tales, it's another love letter to New Orleans, a place that almost three years after Katrina still needs our support.
Barbecue shrimp
Ingredients
1

pound

large shrimp, unpeeled

2

tablespoons

Worcestershire sauce

1 1/2

tablespoons

coarsely ground black pepper

1/2

teaspoon

dried oregano

1/2

teaspoon

dried thyme

1/4

teaspoon

cayenne

1/2

teaspoon

kosher salt

2

cloves

garlic, minced

1

tablespoon

water

2

tablespoons

freshly squeezed lemon juice

1/4

pound

unsalted butter, cut into 1/2 inch slices

Crusty bread, for serving
Instructions
Place the unpeeled shrimp, Worcestershire, spices, garlic and 1 tablespoon of water in a heavy skillet. Squeeze the juice from the lemon half over the shrimp and add rind and pulp to the pan.

Over high heat, cook the shrimp while gently stirring and occasionally turning the shrimp.After about 2 minutes of cooking, the shrimp should start turning pink on both sides, indicating they are nearly half cooked.

If the shrimp are the colossal size, now add 2 tablespoons water to the pan. Otherwise, don't add water.

Reduce the heat to medium-high and continue cooking as you gradually add the cold pieces of butter to the pan. While stirring the shrimp, swirl the butter pieces until they are incorporated into the pan juices, the sauce turns light brown and creamy as it simmers, and the shrimp are just cooked through, about 2 minutes.

Serve immediately with crusty bread for sopping up the sauce and lots of napkins for cleaning your hands.