These days, when you say you're serving wings, most people assume it's the spicy variety that were made popular in the far upstate New York city of Buffalo. In a nod to their provenance, when these wings were first introduced to Texas in the late 1980's, they were always called Buffalo wings, a name that perplexed me. My young mind reckoned they were named after the bovine mammal, which didn't make much sense. Then I thought perhaps they referred to Buffalo, Texas—a small Texas town.
If you're not familiar with Buffalo, Texas, it's right off I-45 and was always a popular place for my family to stretch our legs as we journeyed between Dallas and Houston. It's a quiet town, and stopping there doesn't have the excitement of stopping in say, West for kolaches. The first time, however, that my mom and I paid a short visit to Buffalo, it ended up being quite an adventure.
Mom and I were in the process of moving from Dallas to Houston, and our car was loaded with boxes, along with our dog and cat. We had made the stop at night, and after pulling out of the gas station, Mom made a wrong turn and we ended up on a strange, dark road.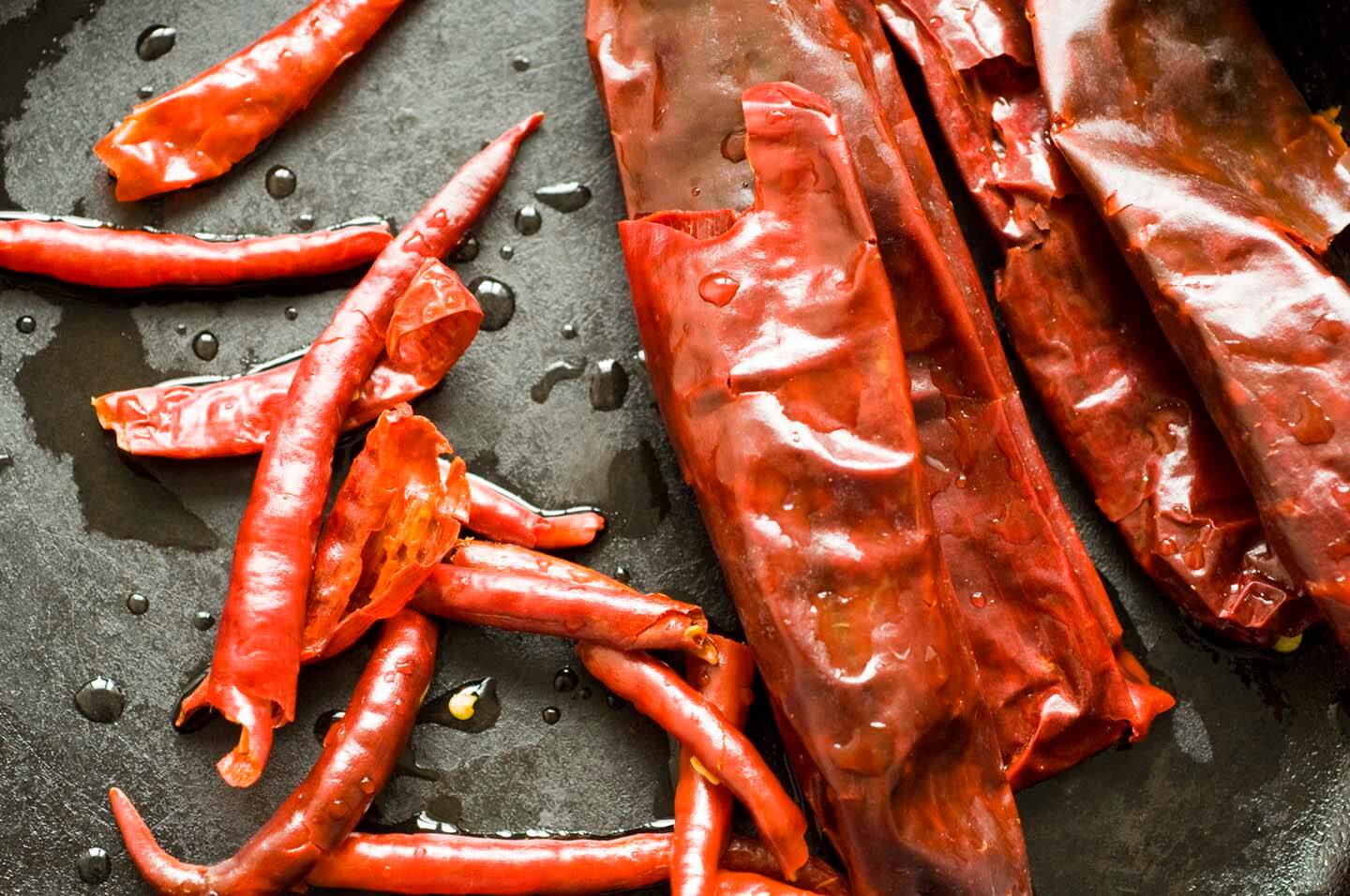 At first she thought it was the feeder, so we kept motoring along looking for the freeway entrance. But after we had traveled a good 15 minutes without any access, she began to get worried. Adding to the confusion were our pets, who after sensing her nervousness began barking and meowing while padding around the car.
As this was a time before GPS or cell phones, she had me look at a paper map to see if I could spot where we were. I couldn't find the road on the map (nor could I figure out how to refold the map—a common problem back in the day), but I wasn't worried as I was young and thought it was fun being lost in the middle of Texas. My mom, however, disagreed.
Finally, she decided that the road we were on would never lead to where we wanted to be, so she simply turned around and we made our way back to Buffalo. After a consultation with the gas station attendant, we ended up on the correct route and continued on to Houston. And yep, to this day, whenever I pass through Buffalo, I always think back to that night.
Getting back to those wings, the interesting thing about them—and why I was shocked to learn they were a Yankee import—is that they are known for their heat. If there's one thing I've learned while living in the Northeast is many of its natives do not like it hot. But yep, it's the heat is what has made them such a favorite treat in places far from upstate New York.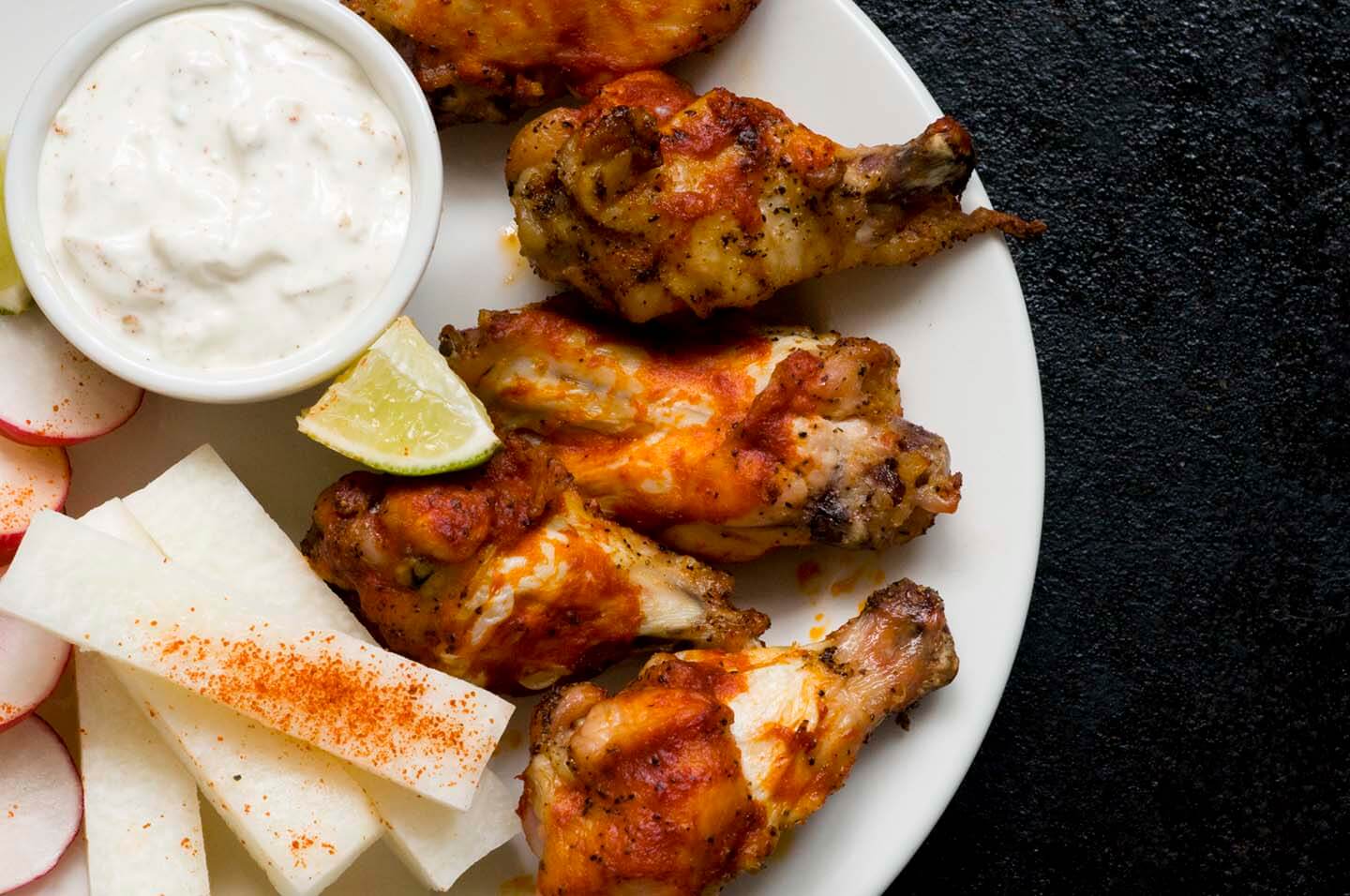 Now, no disrespect to Buffalo, but when I make my wings I like to call them red chile wings, as that name makes more sense to me as they're not quite the same. Instead of being fried, mine are baked (or grilled). And while most recipes call for wings to be topped with bottled hot sauce, I prefer to make my own red chile salsa, which allows me to control both the fire and the spice.
My red chile salsa is a blend of fiery chiles de arbol and berry-like guajillo chiles, with a bit of garlic, cumin, oregano, and allspice thrown in to give the blend depth. For tang, I stir in some vinegar and then cook the salsa for a few minutes to bring all the flavors together.
This salsa, of course, makes a fine topping for other dishes such as tacos or eggs. But I like it best on wings, which I serve with chipotle blue cheese dressing, sliced radishes and jicama—the latter a trick I picked up from Houston chef Jonathan Jones.
These red chile wings are a perfect party food, and they always go fast—so if you're serving a crowd you might want to double the recipe. And while the dish's origins may have been in the Northeast, I find that this version has its roots firmly planted in Texas—both Buffalo and beyond.
—————
Would you like more Homesick Texan? Well, I've started offering additional recipes for paid subscribers to help with the costs of running the site. While I'm not taking anything away, if you'd like to support Homesick Texan and have access to exclusive, never-seen-before subscriber-only posts, please consider becoming a member; annual subscriptions are as low as $25. Thank you for reading, your consideration, and your support!
—————
Red chile wings
Ingredients
Ingredients for the wings:
1/4

cup

freshly squeezed lime juice

2

tablespoons

white vinegar

2

tablespoons

olive oil

1

teaspoon

kosher salt, plus more to taste

1

teaspoon

black pepper

1

teaspoon

dried garlic flakes or 1 clove garlic, minced

1/4

teaspoon

cayenne, plus more to taste

2

pounds

chicken wings, cut Buffalo style

1

jicama, peeled and cut into sticks

1/2

bunch of radishes, cut into slices
Ingredients for the red chile salsa:
25

chiles de arbol, seeded and stemmed

4

guajillo chiles, seeded and stemmed

2

cloves

garlic

1

teaspoon

ground cumin

1

teaspoon

dried oregano

1/4

teaspoon

ground allspice

1

teaspoons

vegetable oil

1/4

cup

white vinegar, plus more to taste

Kosher salt, to taste
Instructions
To make the wings, stir together the lime juice, vinegar, olive oil, salt, black pepper, garlic and cayenne for a marinade. Place the wings in the marinade, and let sit unrefrigerated for 30 minutes. (If you want to marinade it longer, please keep in the refrigerator.)

Meanwhile, in a dry skillet heated on high, toast the chiles de arbol and guajillo on each side for about 10 seconds or just until they start to puff. Fill the skillet with enough water to cover chiles. Leave the heat on until water begins to boil and then turn off the heat and let the chiles soak until soft, about 30 minutes.

To cook the wings, preheat the oven to 375° F, and place a rack on a baking sheet lined with foil. (If you don't have a rack, don't worry—the wings will taste the same but be a little less crisp as the rack helps the fat drain as they cook.) Remove the wings from the marinade and place on the rack. Cook for 25 minutes, turn the wings over, and then cook for 20 more minutes.

While the wings are in the oven, remove the chiles from the soaking water, rinse and place in a blender. Add to the blender the garlic, cumin, oregano, allspice and 3/4 cup of water. Blend for 5 minutes until smooth. (You blend the chiles this long because they have very tough skins and this ensures the salsa is smooth without having strain it and lose some of the flavor.) In a skillet, heat up the oil on medium low and pour in the salsa. Cook for 10 minutes, stirring occasionally. Remove from heat, stir in the vinegar and add salt to taste. You can add more vinegar or water if you desire a thinner sauce.

After the wings have been in the oven for 45 minutes, remove from the oven and generously brush both sides with the red chile salsa (you can save remaining salsa for another use. It's terrific on tacos and on eggs). Return to the oven and cook for 10 more minutes.

(Alternatively, you can cook the wings on the grill, about 10 minutes per side, turning once, brushing with sauce after removing from the grill.)

Sprinkle the jicama and radish slices with cayenne, and serve alongside wings with chipotle blue cheese dressing for dipping.
Notes
The salsa is hot so if you wish to cut down on the fire I would reduce the amount of chiles de arbor used.