A couple of weeks ago, my mom told me she was going on vacation and I kindly volunteered to house sit for her in Houston. My initial plan was to take advantage of her spacious air-conditioned kitchen that not only has counters but also a dishwasher and an in-sink disposal. (These are all luxuries not found in my NYC apartment.) Not to mention she's within driving distance of my two favorite grocery stores: Central Market and Fiesta. Cooking at my mom's place in Houston was going to be a dream vacation!
Everything was perfect until I tried to start cooking. I'm so used to my tiny kitchen— which is small but has everything I need within reach—that I just couldn't function properly in my mom's palatial space. So I decided to not cook at all for a week and instead eat as many different things as I could while I was in Houston.
I admit, eating my way through Texas is not bad work—even when you're consuming up to eight meals a day. Of course, this was research for my book so I can't tell you everything that I ate as I want there to be some surprises when the book comes out next fall. But do know that there was a lot of ice cream such as this:




and fried catfish such as this: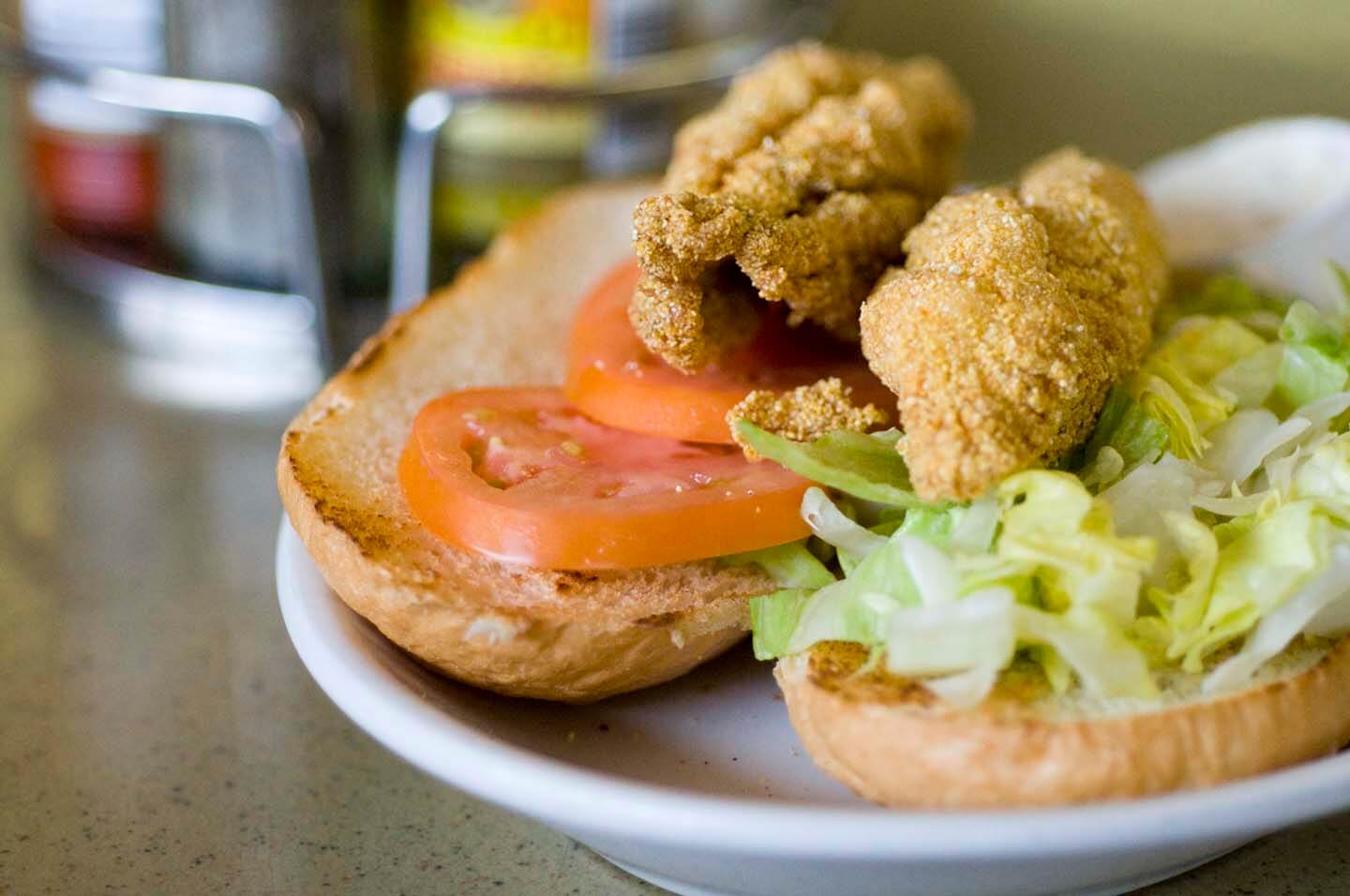 and chicken-fried steak such as this: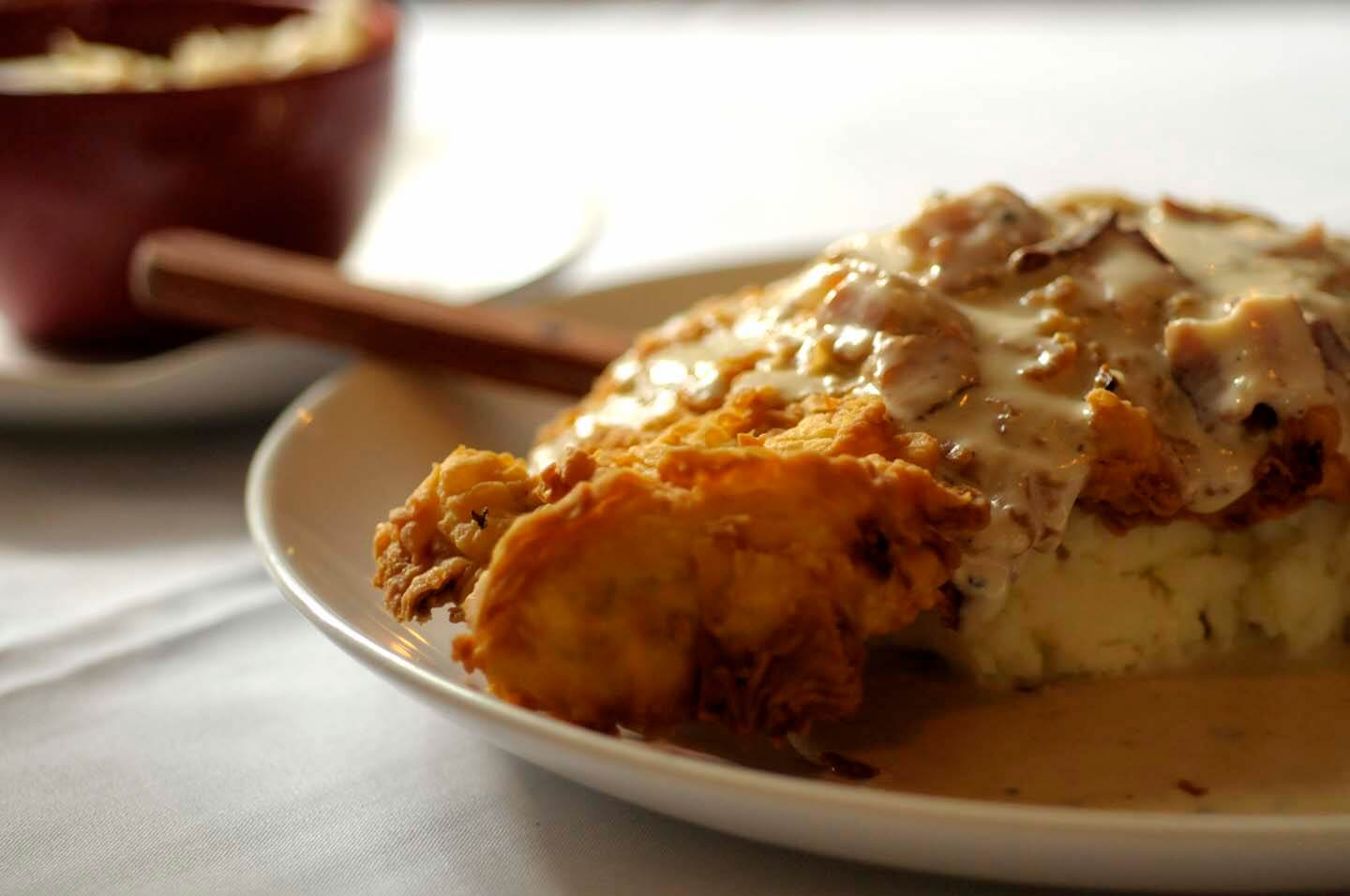 Towards the end of my stay, I had grown tired of restaurants and was itching to cook again or at least eat a home-cooked meal. So it was a joy when I received a message from Robb Walsh inviting me to his house for lunch and some World Cup watching.
If you ever receive an invitation for a meal from a cookbook writer you'd be a fool not to accept, especially if you like to eat. Why? Because their job is cooking and testing recipes and you're guaranteed a bounty of food. Take my visit to Robb's. When I arrived, on his counter was a tall stack of various wrapped meats from the store; I assumed it was his family's groceries for the week that just hadn't been put away. Yet as Robb and I talked about the state of Tex-Mex cuisine among other culinary topics, I watched him work his way through that stack of meat, coming up with all sorts of concoctions that would later go on the grill.
Speaking of the grill, you know that he has a new cookbook, right? It's called The Tex-Mex Grill and Backyard Barbacoa Cookbook. Like all of his books, it's a collection of Texas food history, anecdotes and recipes—so you can learn a little something while you cook. This time he focuses on outdoor cooking and since I don't have a grill, I didn't think that I'd be able to cook from his book. But his stuffed pepper recipe, along with many others, could easily be adapted for the oven.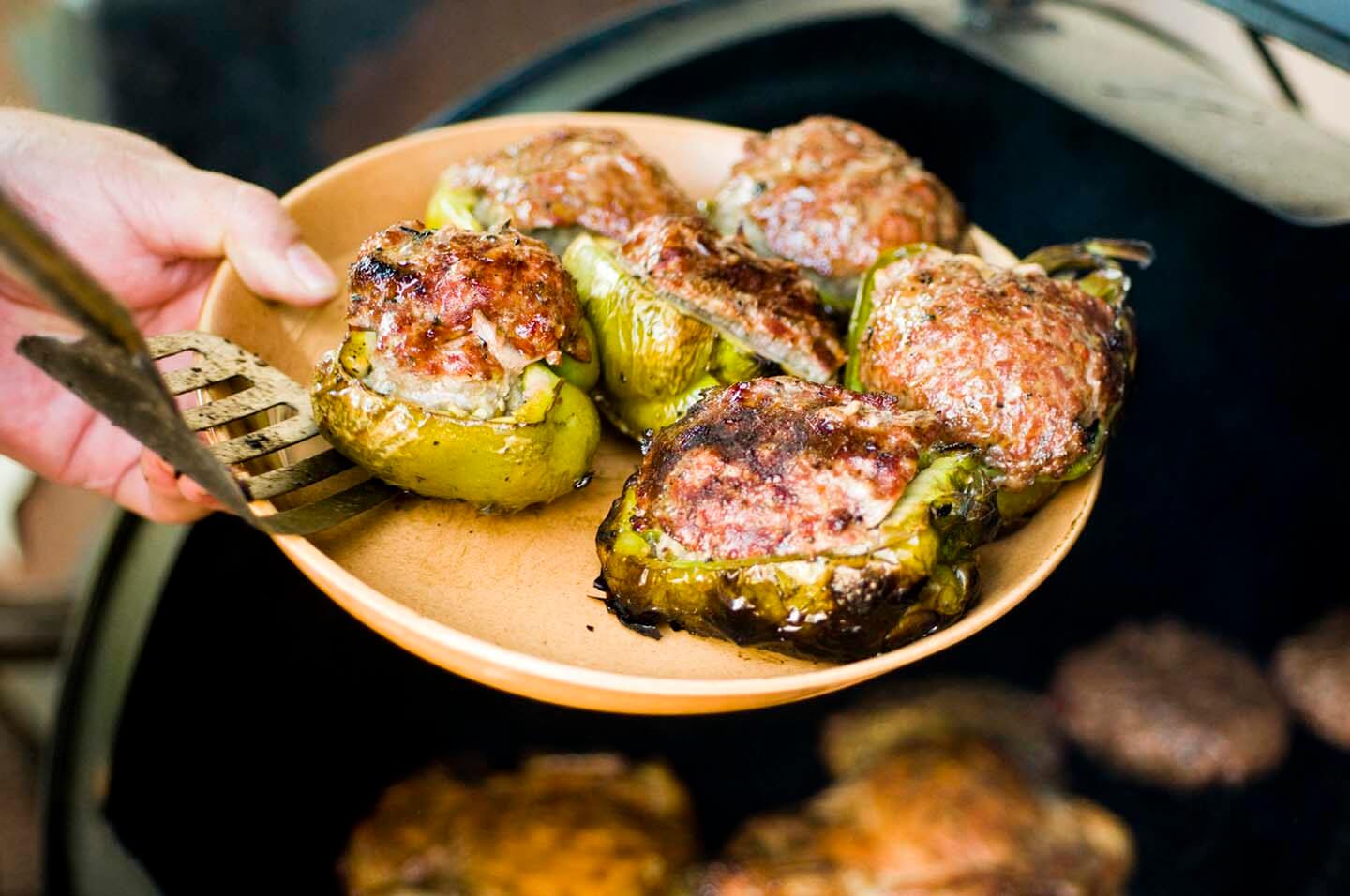 He made these stuffed green peppers for me, serving them as a side dish to numerous other slabs of meat, though they're certainly hearty enough to be a main dish as well. And if you took the filling and stuffed it into smaller jalapeño chiles, I bet they would make a fine starter.
Grilled stuffed peppers
Ingredients
2

tablespoons

seasoning blend of your choice

1

teaspoon

salt (omit if there is salt in the seasoning mix)

1/2

cup

white wine

1/2

pound

breakfast sausage meat

1/2

pound

ground beef

1

cup

cooked rice

2

cloves

garlic, minced

1

large

egg, beaten

1/2

cup

minced fresh parsley leaves

Cayenne pepper

Ground cumin

Oil, for frying

3

small green bell peppers, 4 lobes preferred
Instructions
Mix the seasoning blend, salt, and wine in a small bowl and stir well. Then combine the mixture with all the other ingredients except the oil and peppers in a mixing bowl and mash with your hands until all the ingredients are evenly distributed. Put the meat in the refrigerator for an hour or more to allow the flavors to blend.

Heat a little oil in a frying pan and place a teaspoon of the meat mixture in the hot oil. Cook, turning frequently, until done on both sides. Taste, and adjust the salt and seasonings in the remaining meat mixture.

Cut the peppers in half through the stem so that they form six half-pepper cups. Fill each half pepper with meat mixture. Mound the meat no more than a 1⁄2 inch over the top edge of each pepper. The stuffed peppers can be made in advance to this point and stored covered in the refrigerator for several days.

To cook on the grill, first light the grill. Cook pepper side down over low heat for 15-20 minutes. Test for doneness.

To cook in the oven, preheat oven to 350 degrees. Place the peppers pepper side down in a lightly oiled baking dish. Cook peppers uncovered for 45 minutes. Test for doneness.

Serve immediately with your choice of salsas.