Jalapeño egg salad recipe
This week, I've been plowing through my book's page proofs, making corrections and cuts where needed. Unfortunately, I'm a bit of a perfectionist and when I turn in the proofs next week, I know that I'll want more time.
But then I saw this Chinese proverb, "Were I to await perfection, my book would never be finished," and I laughed because this is so true.
So what does this have to do with egg salad? Not a lot, except that it's spring, which for me always signals a time for fresh beginnings and an opportunity to throw out the old to make room for the new.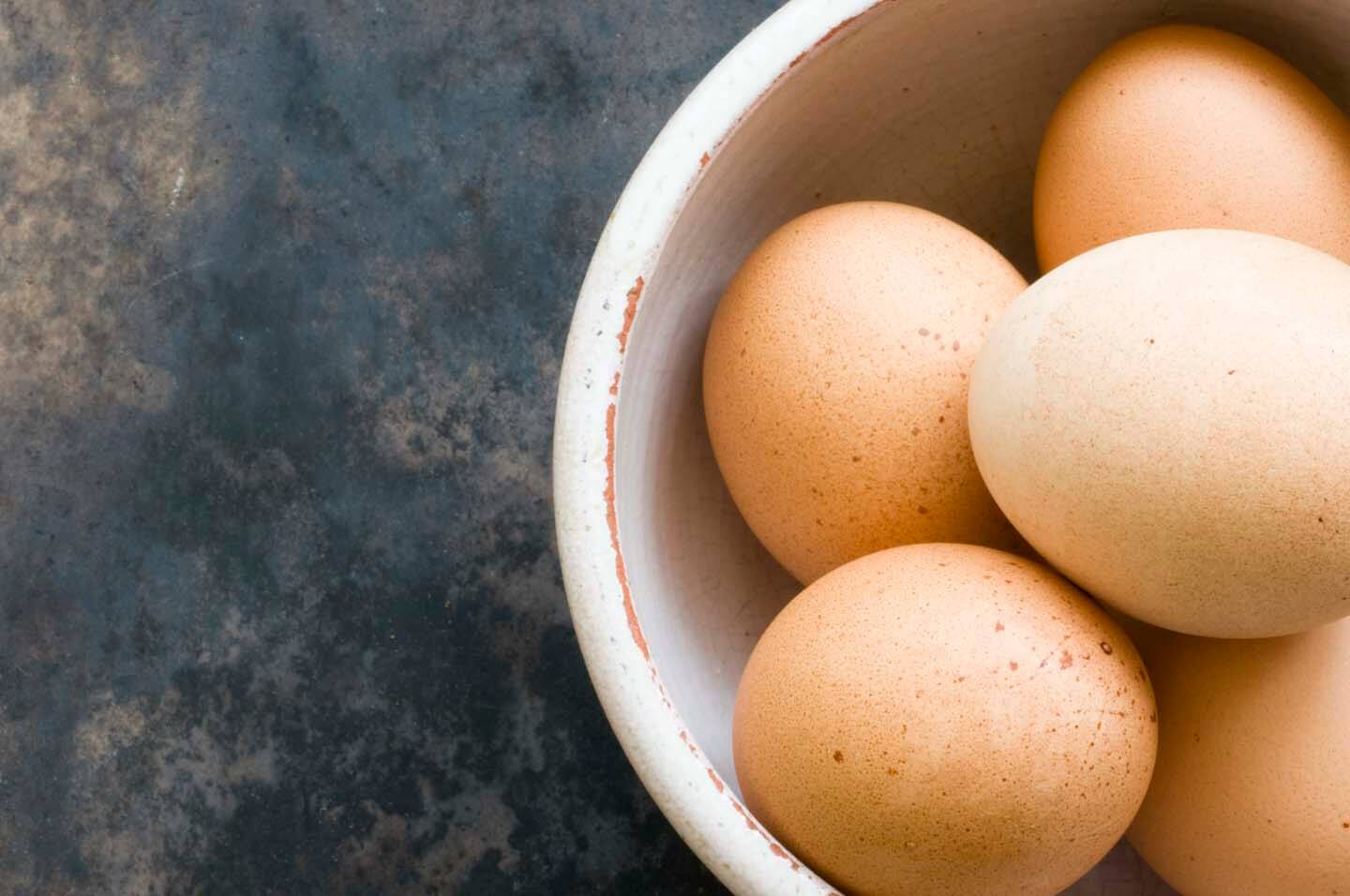 That's how I feel about my book right now—it's time to send it along to make room for a new project in my life. And yes, eggs are a symbol of rebirth, which is why they're so closely associated with my favorite spring holiday, Easter.
When I was young, my family and I would spend the week before Easter decorating hard-boiled eggs by dipping them in vinegar and food coloring. Sure, the eggs were fun and festive, but the best thing was having a refrigerator filled with leftover eggs.
Now, I don't like hard-boiled eggs in too many things—whenever they pop up in meatballs, gravies, or soups, I tend to eat around them. But a plain, unfettered hard-boiled egg is probably the perfect snack—it's portable, healthy and comes in earth-friendly packaging.
Of course, I tend to embellish and often I'll take that egg and doctor it up a bit with some mayonnaise, mustard, and jalapeños to make a salad. I started doing this back when I was in high school, and it's been a favorite snack every since. It's good as a dip with tortilla chips, though it also makes for a fine sandwich, especially with slices of avocado and bacon.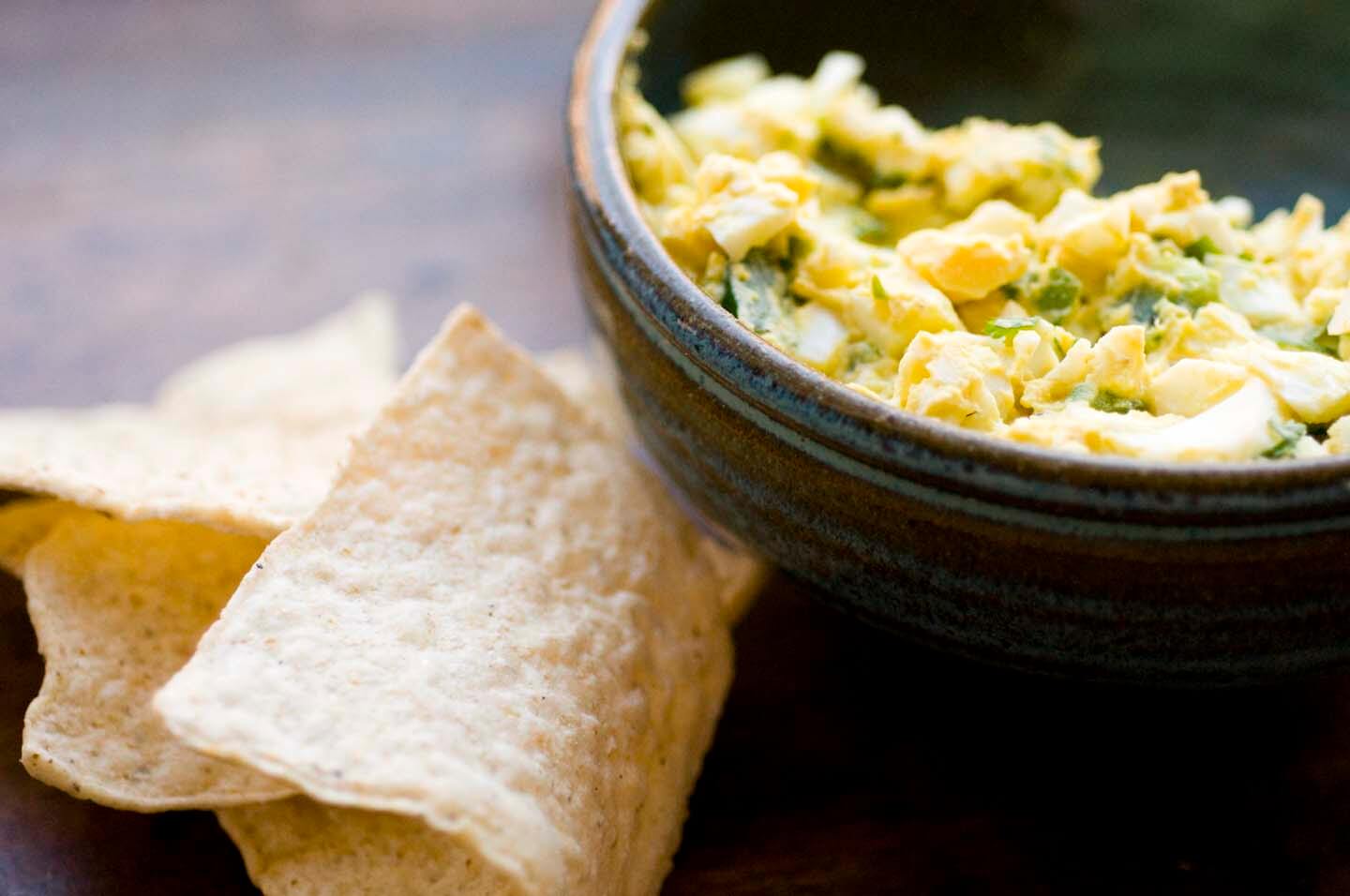 These days, I don't often decorate eggs at Easter, but I still love hard-boiled eggs. And for the next few days, in between doing rain dances for the dry parts of Texas and finishing editing my proofs, I hoping this jalapeño egg salad will keep me satisfied and energized.
—————
Would you like more Homesick Texan? Well, I've started offering additional recipes for paid subscribers to help with the costs of running the site. While I'm not taking anything away, if you'd like to support Homesick Texan and have access to exclusive, never-seen-before subscriber-only posts, please consider becoming a member; annual subscriptions are as low as $25. Thank you for reading, your consideration, and your support!
—————
Jalapeño egg salad
Ingredients
6

hard-boiled eggs

1

pickled or fresh jalapeño

seeds and stems removed, diced

1

green onion

finely chopped, green part only (about a tablespoon)

1

teaspoon

chopped cilantro

1/4

teaspoon

ground cumin

1

tablespoon

mayonnaise

2

tablespoons

yellow mustard

1

teaspoon

lemon juice

Salt

black pepper and cayenne to taste

Bread or tortilla chips for serving
Instructions
Peel the eggs and then roughly chop. Gently stir in the jalapeño, green onion, ground cumin, mayonnaise, mustard and lemon juice. Add salt, black pepper and cayenne to taste.

Serve either on bread for a sandwich or tortilla chips as a dip.